The perfect combo: peanut butter, pretzels and chocolate . . .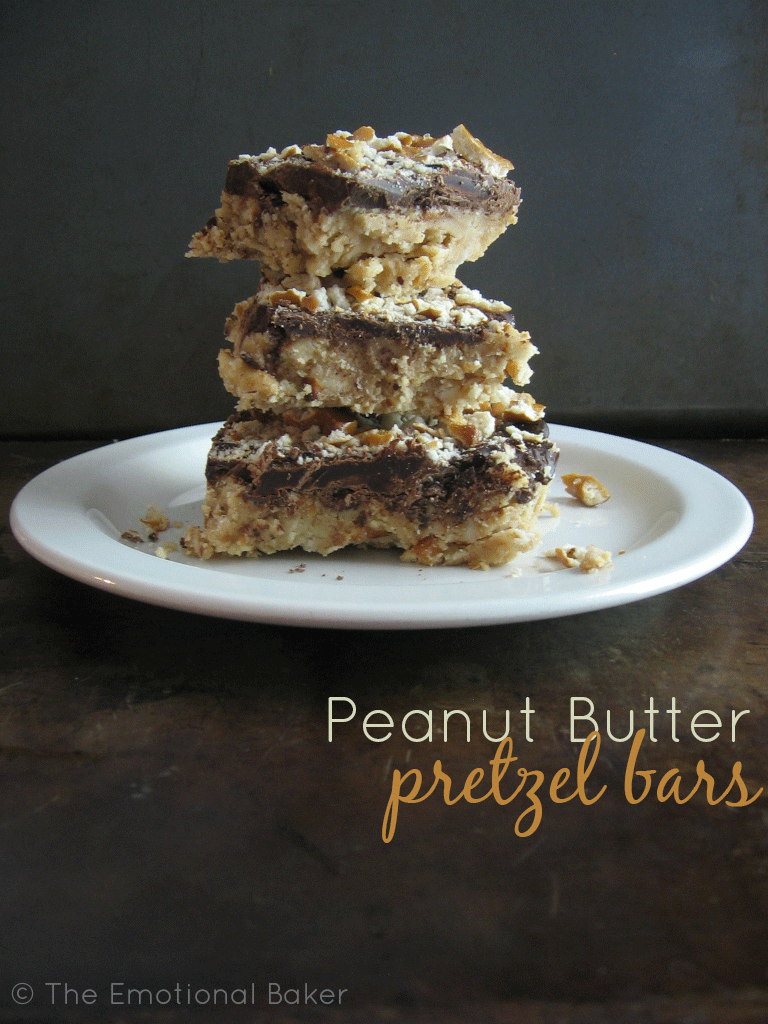 Welcome to The Emotional Baker. I'm so glad you're here!
This blog has been in the making for the past five months. When I set out to start this blog, I wanted to personalize every aspect – from the photos to the blog design. In return, I've been immersing myself into staging food, relearning HTML code and developing new recipes.
It's been long and tedious, but I know one day it will all be worth it. There's still more work to do, and I'd love to hear what you all think, but I'm glad I've made it this far.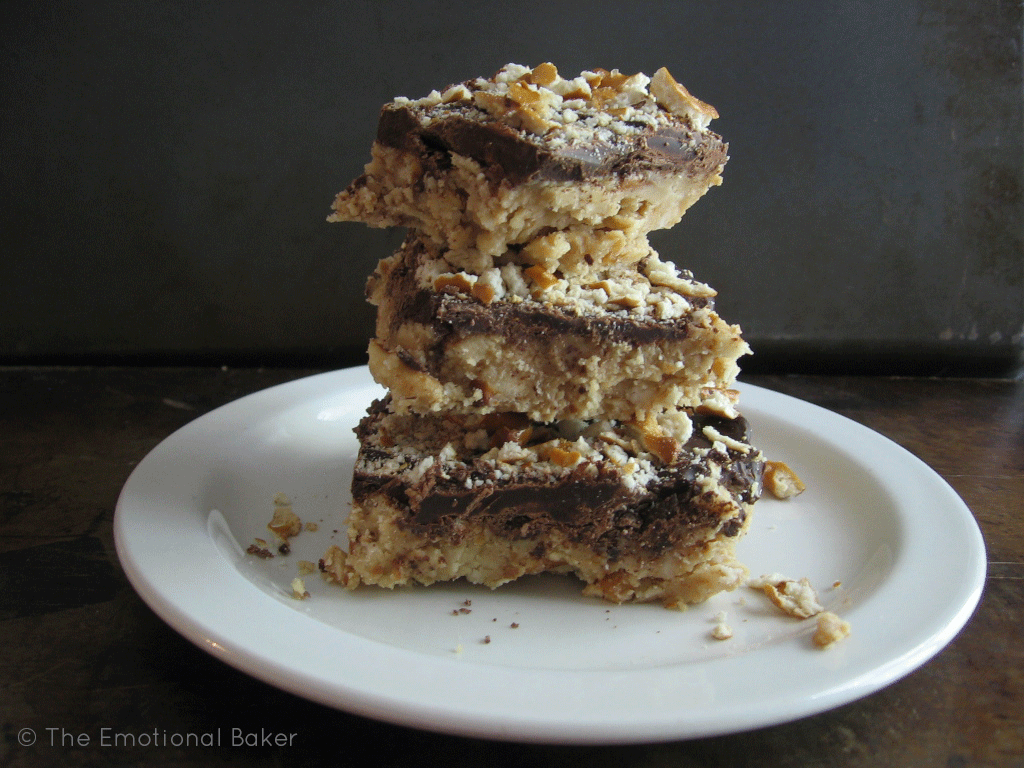 This recipe was developed in the early months of summer. When I returned home from college, I had lots of mismatched items leftover from my apartment. Half a jar of peanut butter, an open bag of pretzels and other odds and ends. I was afraid they would not get eaten, so I set out to find a new use for them.
These bars are very similar to other peanut butter chocolate bars, but in place of the typical graham crackers is crushed pretzels. I used hard pretzels, but I'm sure any kind would do. In the end, these bars are the perfect combination of sweet and salty. I'm not always a fan of baked treats with salt, but these are perfect.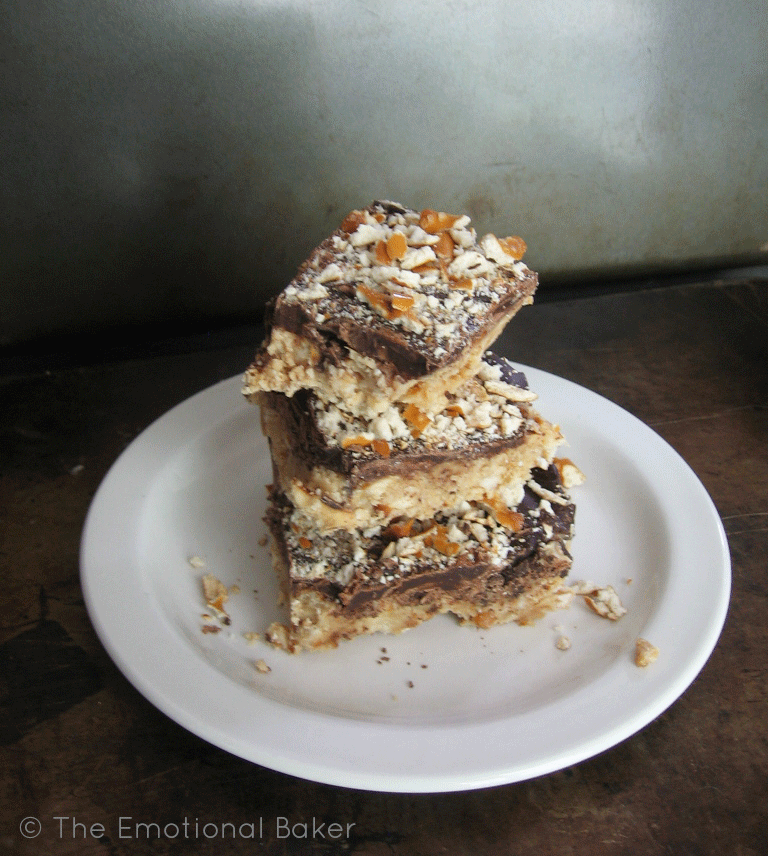 Once again, thank you for stopping by The Emotional Baker. It's still a work in progress, but I'm so
excited to share with all of you. If you have any suggestions for how to improve the site, please let
me know (especially regarding making the site mobile friendly/ getting the text off the edge of the page!)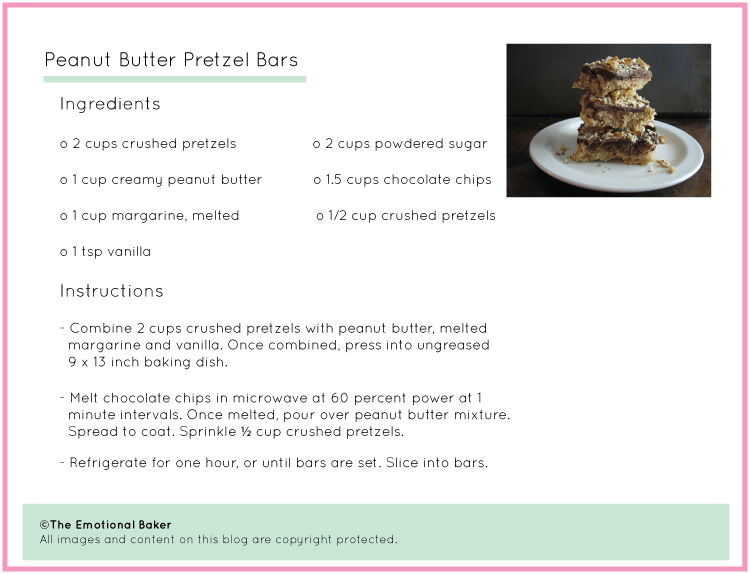 More Peanut Butter Bars: