Filled with fall spices, these scones make the perfect treat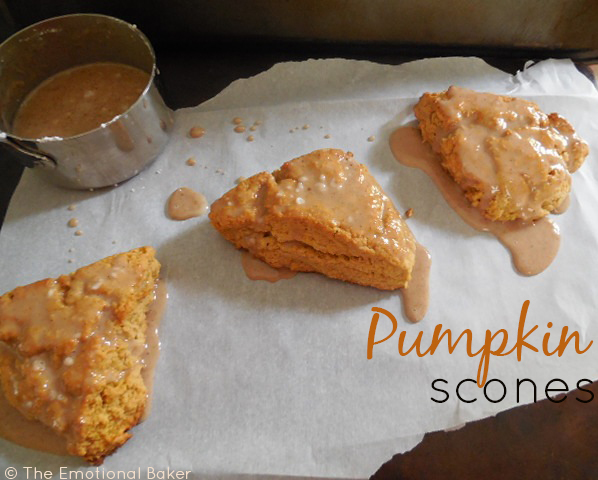 I. love. pumpkin. Just the word pumpkin excites me.
As soon as fall arrived, I started concocting pumpkin recipes. These scones were inevitable.
When they first came out of the oven, I didn't have the patience for them to cool so they could be glazed. They were still the perfect treat, bursting with pumpkin flavor and fall spices. The next day I created a spicy icing. Alone, the icing was very potent, but on the scones they are amazing, accenting the scones.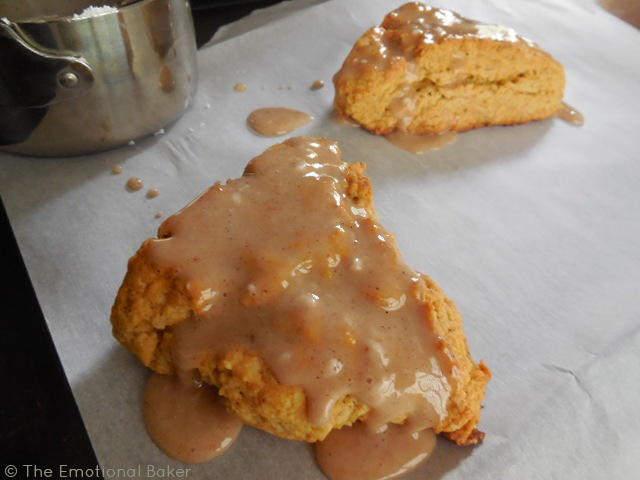 This recipes makes 8 large scones, but you can make smaller scones if desired.
While I was cutting the scones, I got a little confused as to how to cut the rectangle into triangles. A simple technique is to form the dough into an 8 x 6 inch rectangle and then cut it into 4 smaller rectangles.  Cut each rectangle diagonally, creating 2 triangles.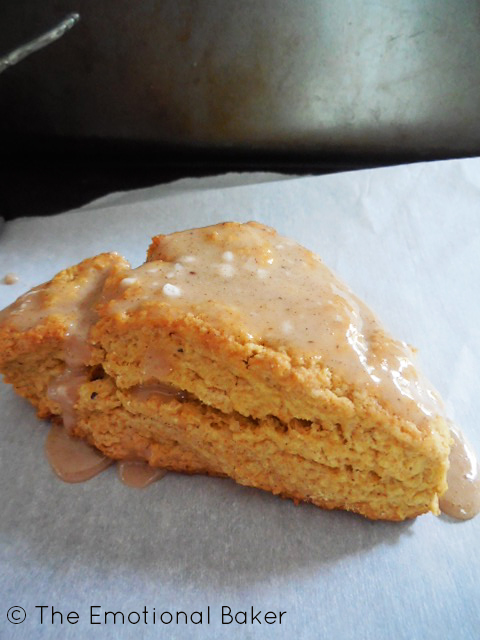 These were the perfect treat to satisfy my pumpkin craving. What's your favorite ingredient to bake with?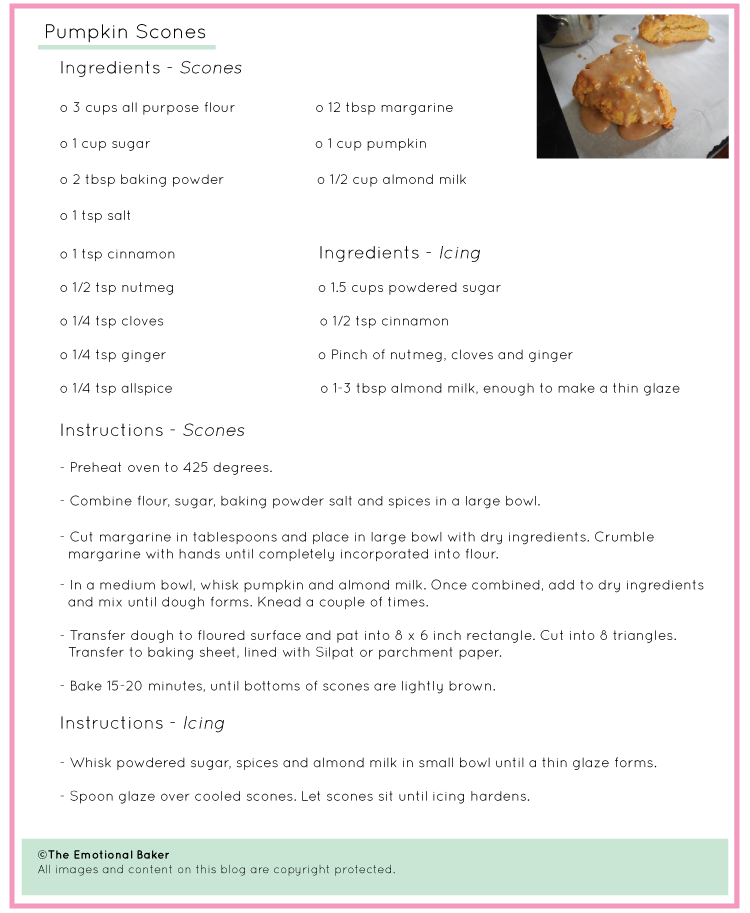 More Pumpkin Recipes:

PS: Happy Columbus Day!