Super easy, these cookies satisfy every sugar cookie craving

I am the worst at making roll and cut sugar cookies. As much as I want to make them at Halloween and Christmas, I just can't. I don't know what the problem is, but every time I try, they are just not good. The taste is barely there and it's a total mess rolling them out. Every cookie I cut gets stuck on the counter and I can't get them to a baking sheet. I am a complete mess.
However, I wasn't ready to miss out on enjoying one of my favorite cookies. After many tries, I finally got the cookie I was looking for. Although they can't be decorated like the roll and cut variety, they still are a great cookie. A fun way to jazz them up is by rolling the dough in sugar. For seasonal cookies, you could roll the cookies in colored sugars, like orange for Halloween.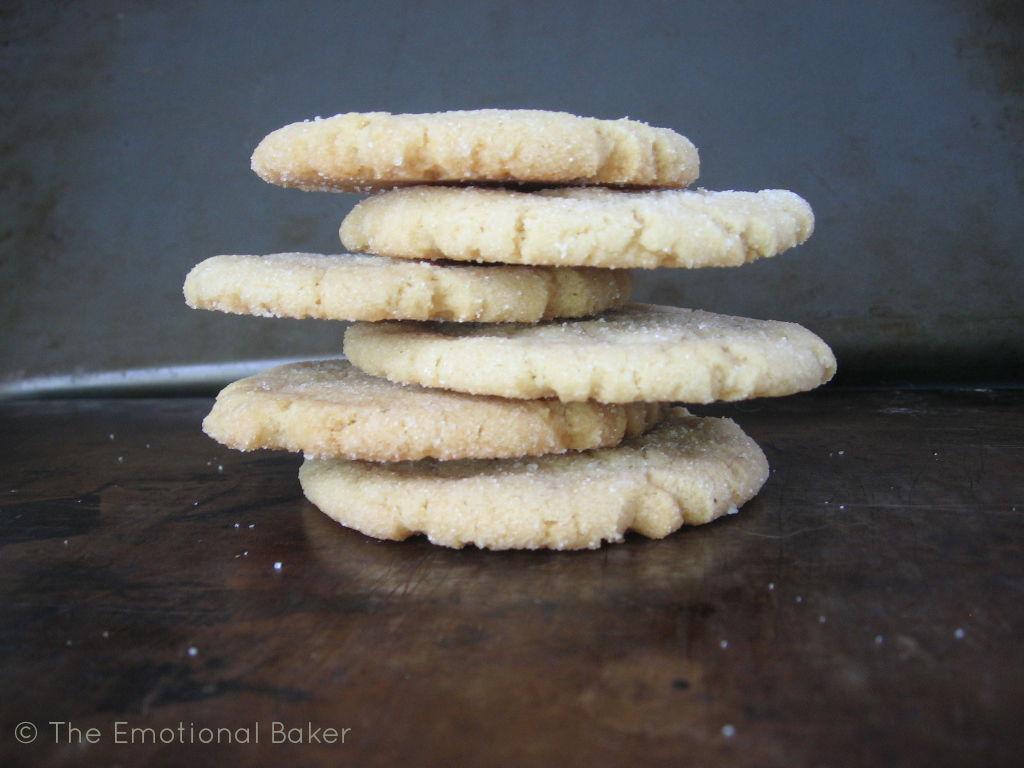 These cookies spread a lot (jumbo cookies!), so be sure to leave plenty of room between each cookie. You may want to make several smaller batches, say six cookies per pan.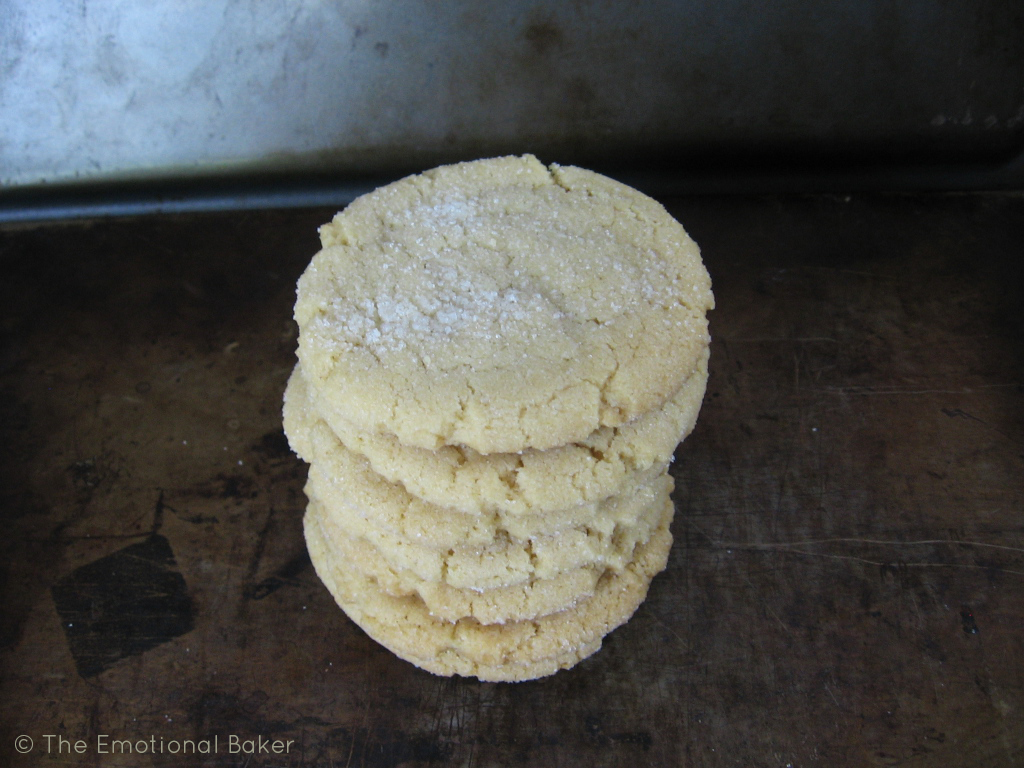 Are there any recipes that you just can't master? Have any tips for roll and cut sugar cookies?