The perfect blondie for fall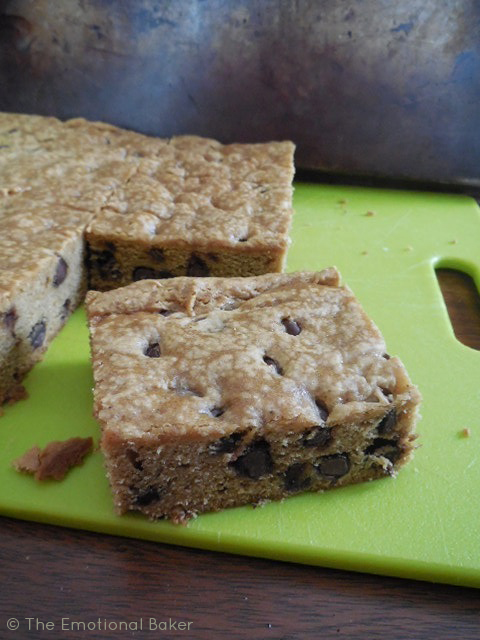 Get ready for pumpkin overload. My next several posts will be devoted to this lovely squash. I already shared Pumpkin Scones, but have so many recipes I can't wait for you to see and try.
First up: Pumpkin Chocolate Chip Blondies. I created this great blondie base that is super adaptable. (You will be seeing several versions of blondies based on these.) It is rich and flavorful, the perfect treat.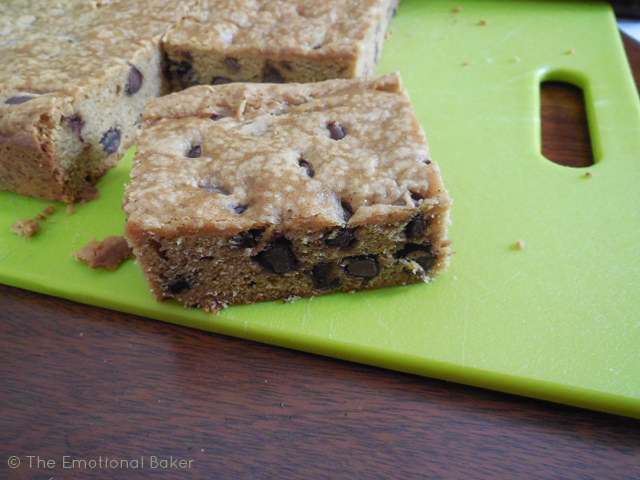 The blondie's base is filled with silken tofu, but don't let that scare you. The tofu is flavorless and simply helps bind together the perfect blondie. You will use 6 ounces which is about half a traditional package of tofu.
Mixed with the tofu is a beautiful combination of sugar, brown sugar, pumpkin and oil. These all meld together to create a beautiful blondie.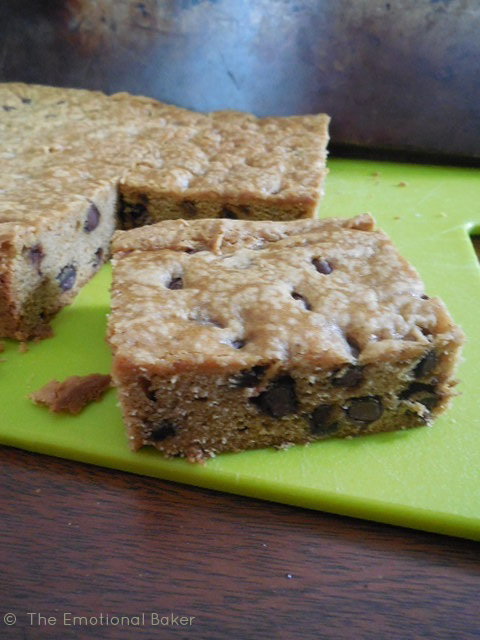 Although I used chocolate chips, you could leave them out or add another mix in. What do you think you would do?