The perfect loaf of bread for fall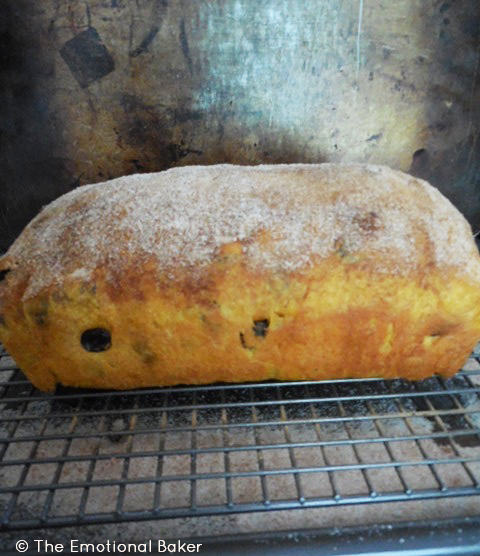 I always thought cinnamon raisin swirl bread was more complicated than a regular loaf of bread, but really it's just a couple added ingredients. This loaf is based off of my favorite whole wheat recipe I use weekly.
To make this variation, I simply added 1 teaspoon cinnamon to the dough and substituted some pumpkin in place of the water. The result: a beautiful dough.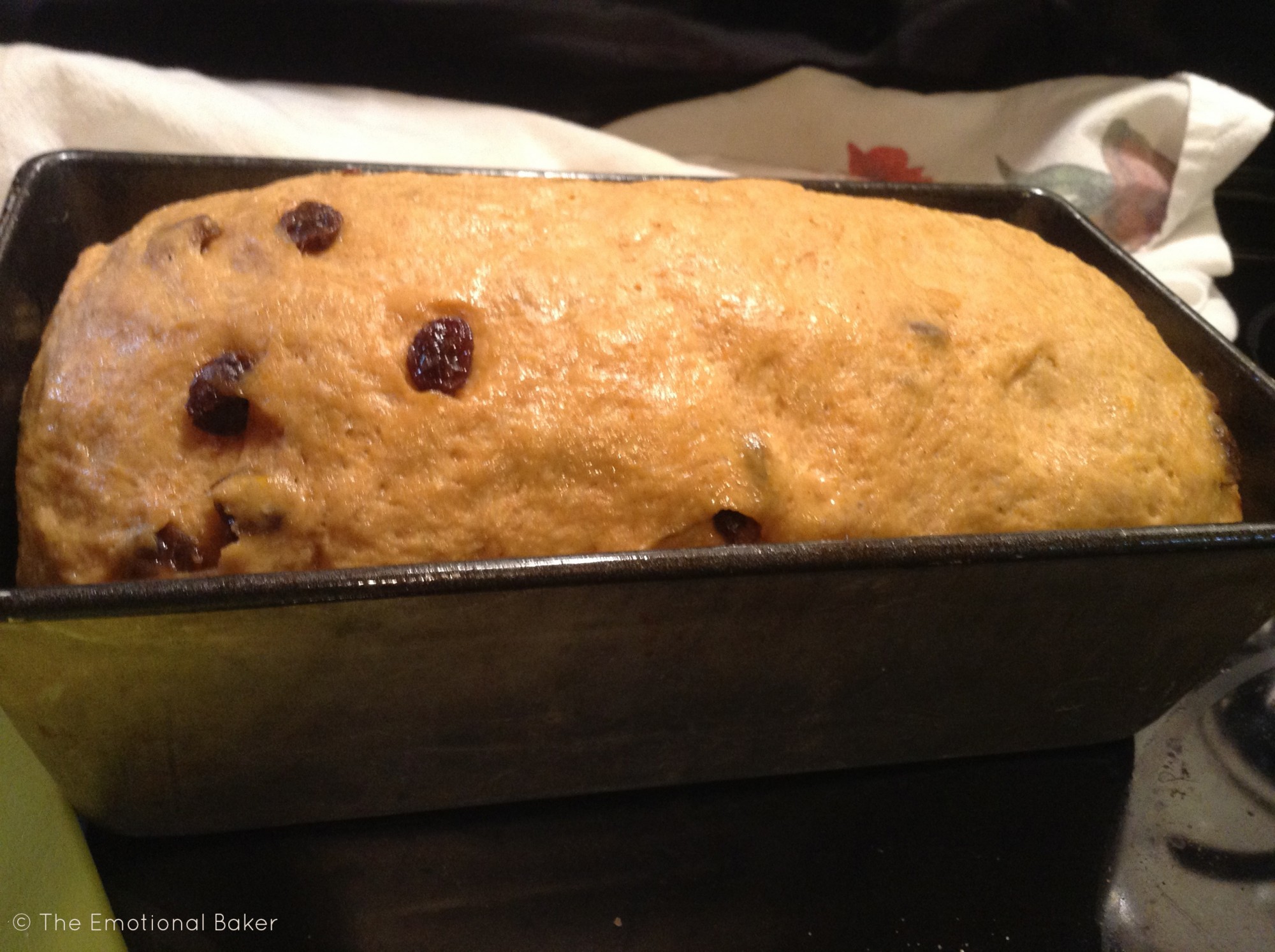 It's essential to have a thermometer for this bread. The pumpkin and swirl make the bread cook more slowly. The bread is done when the thermometer reads between 190 and 200 degrees.
My thermometer wasn't working properly when I baked this loaf, so my loaf was a little under baked in the center. There's nothing wrong with that though. It made the best peanut butter sandwiches. A little sticky and a little messy, but oh so tasty.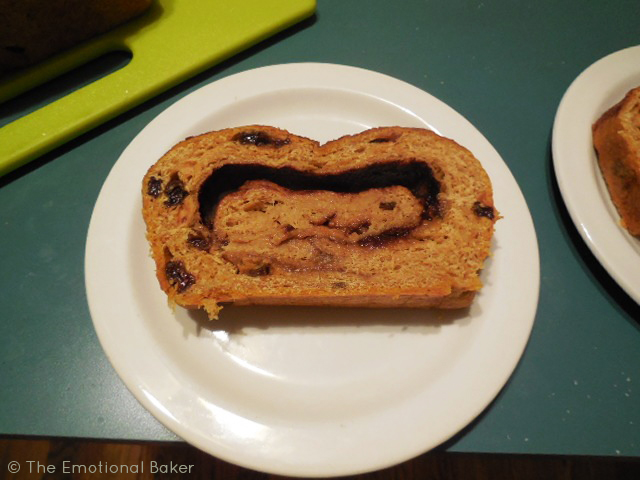 Would you eat this bread as a sandwich or by itself?