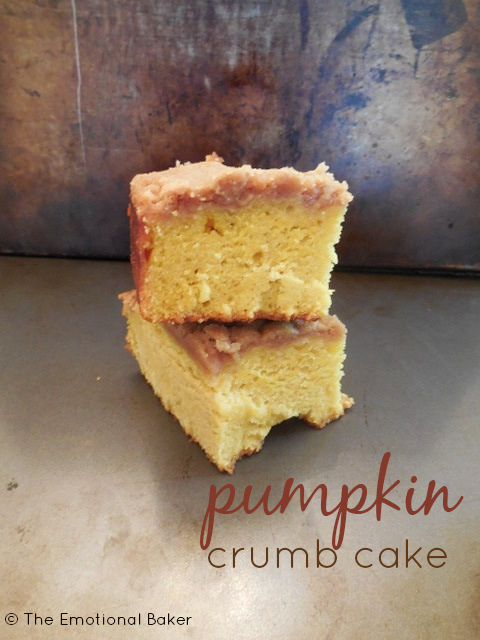 When I first set out to bake with pumpkin, I couldn't decide what I wanted to make. I wanted some type of bar, but I couldn't figure out what. Then I started dreaming about crumb cake, and thus, this recipe was born.
The cake is comprised of a yeasted dough. The pumpkin flavor stands out without being hidden by lots of sugar. If you're looking for a super sweet crumb cake, this is not it. However, the top crumb is the perfect complement.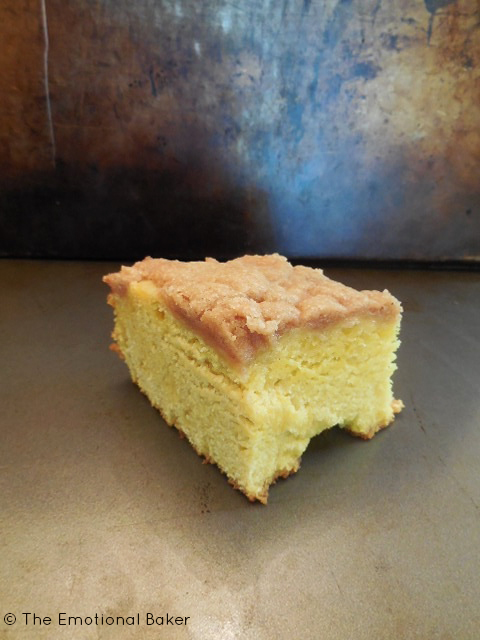 The top bites, with just some crumb and dough, are perfect. The sweet crumb perfectly highlights the natural pumpkin flavor.
Next time, I might try a higher ratio of crumb to dough, but I bet any combo would be delicious.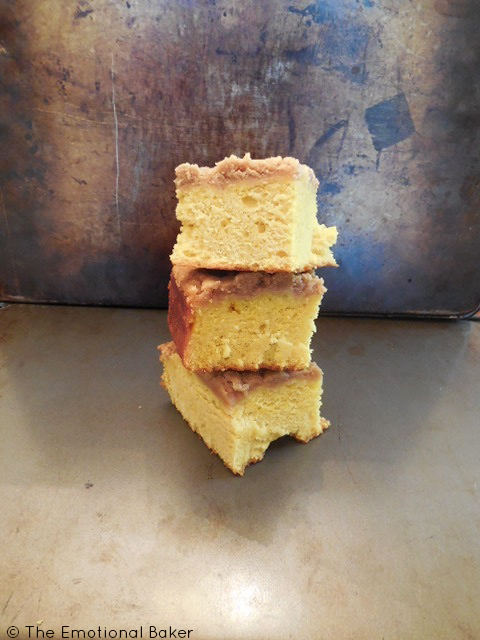 Do you prefer more cake or crumb?