Whole wheat bread with pumpkin cinnamon sugar swirl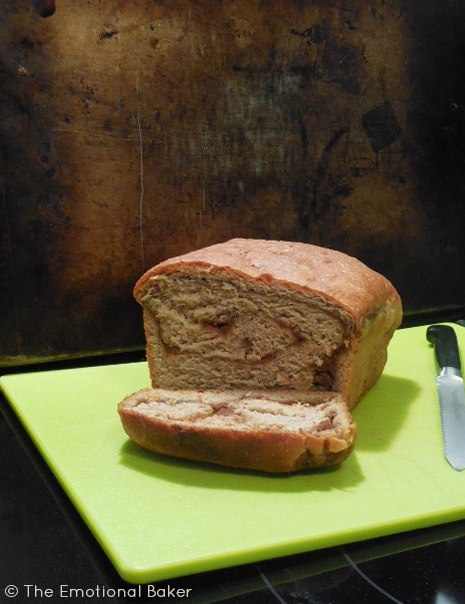 This bread is very similar to the Pumpkin Cinnamon Raisin Swirl Bread. The difference in the two is how the pumpkin is used. In the first bread, the pumpkin was added to the dough. In this bread, the pumpkin is mixed with sugar and cinnamon and used as the swirl.
To be honest, I had never considered adding pumpkin to the swirl. I was a little worried about how the loaf would turn out. The result: perfection. The difference between the two loaves is the texture of the bread. This loaf is fluffier, while the original is denser.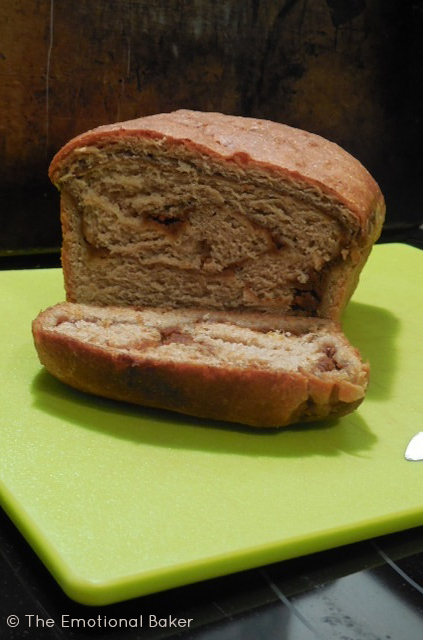 I couldn't pick a favorite. Which loaf would you pick?