The perfect cake for fall and Halloween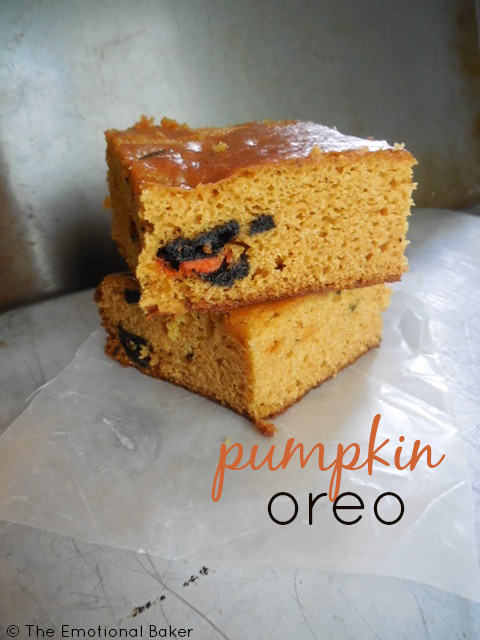 Happy Pre-Halloween! Today I am sharing a pumpkin oreo cake that combines the flavors of fall with a seasonal oreo.
This recipe was intended to be a blondie, like the Pumpkin Chocolate Chip Blondies, but I used a little too much pumpkin, which led to this moist and fluffy cake.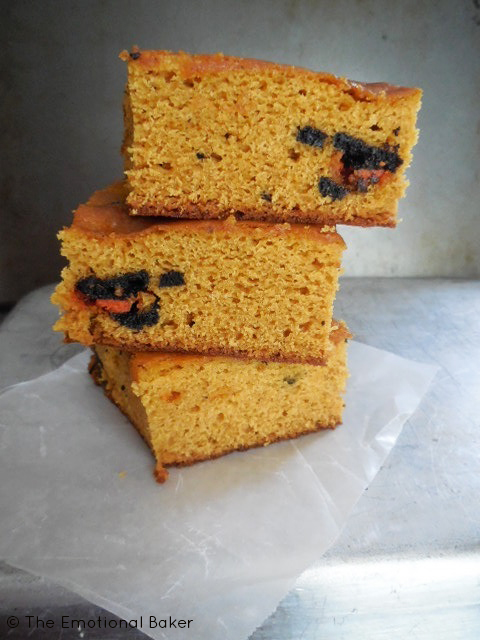 I was a little stingy with the number of oreos folded in the batter. The amount in the recipe, 10, is enough to make each oreo a surprise, but feel free to add more for a more intense oreo flavor. Next time I make this, I'll add more oreos.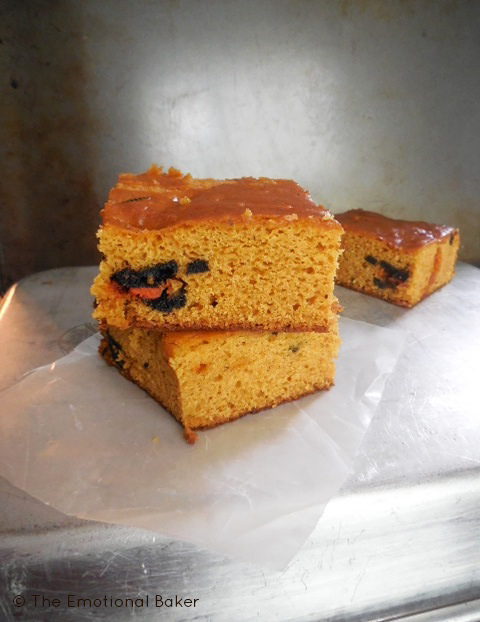 Do you have any fun Halloween plans? I'd love to hear!