Easy, vegan sweet potato biscuit recipe perfect for pairing with soup or chili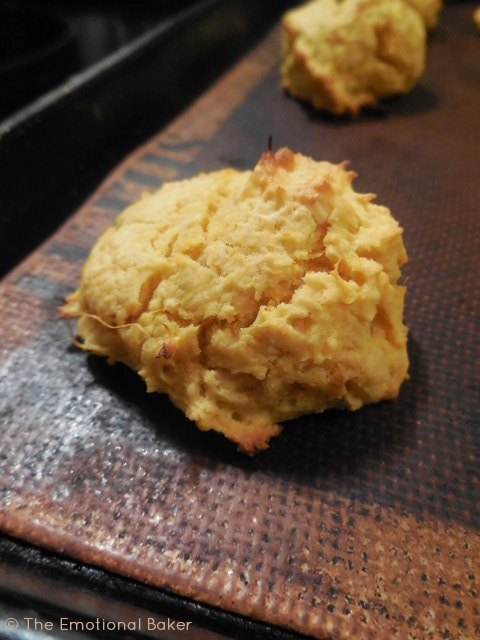 By now, you know I love pumpkin, but I also love sweet potatoes. The other night I made a White Bean Chili and had the urge to make sweet potato biscuits to go with it.
In my mind, the biscuits would be large and flaky, like a traditional biscuit. Once I got the dough ready though, I realized that would not be the kind of biscuit I would be making.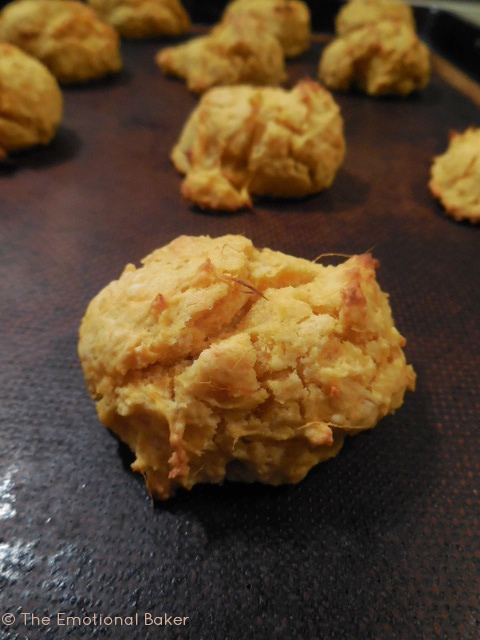 Instead, I got drop biscuits. At first, I was a little disappointed, but then I thought of all the stress involved in rolling the dough and cutting the biscuits. Something I'm NOT good at. (Reference this Sugar Cookie post)
In the end, these biscuits were perfect. Sweet, light and buttery. I wouldn't change a thing about them.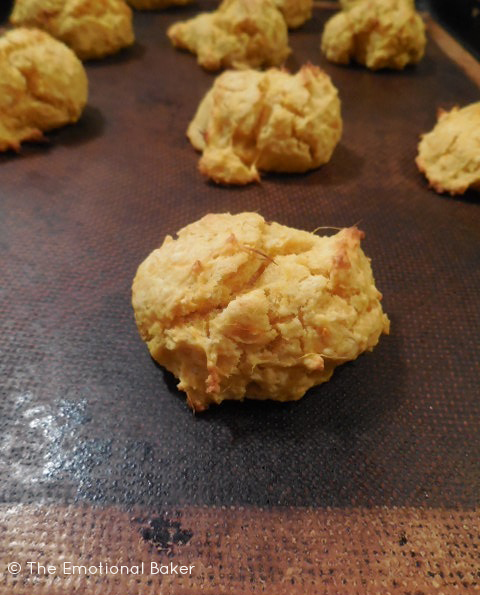 Would you prefer a drop biscuit or a roll and cut biscuit?
Sweet Potato Drop Biscuits
Author:
Ingredients
1/2 cup almond milk
1 tsp white vinegar
2 cups all purpose flour
1/4 cup sugar
1 tbsp baking powder
3/4 tsp salt
1 stick margarine
1 cup mashed sweet potato, about 1 large sweet potato
Instructions
Preheat oven to 450 degrees.
In small bowl, mix almond milk and white vinegar. Set aside to curdle.
In large bowl, combine flour, sugar, baking powder and salt.
Cut margarine into dry ingredients with fingers until fully combined.
Combine curdled milk with sweet potato and stir into dry ingredients. Mix until a soft dough forms.
Drop tablespoons of dough on cookie sheet.
Bake 10-12 minutes until bottoms of biscuits are light brown.