Pumpkin Ice Cream makes the best fall treat. This vegan coconut milk based one includes maple syrup and cinnamon for a sweet treat.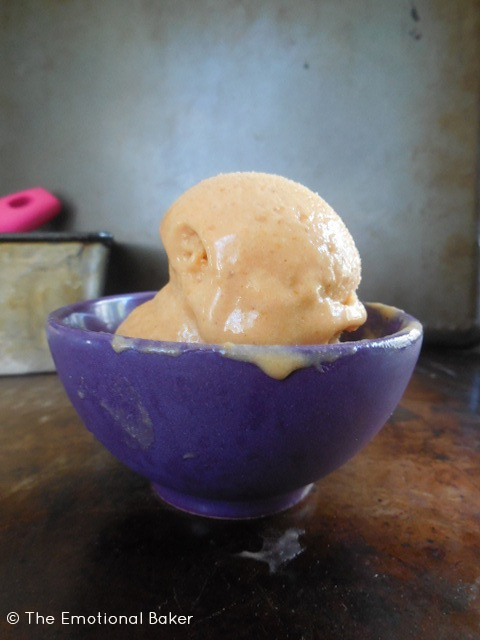 Last week I had the spur of the moment idea to make pumpkin ice cream. I was so excited to make it since I have been staying away from the store-bought seasonal varieties this year.
Making the ice cream was the easy part. The real struggle came with taking the pictures.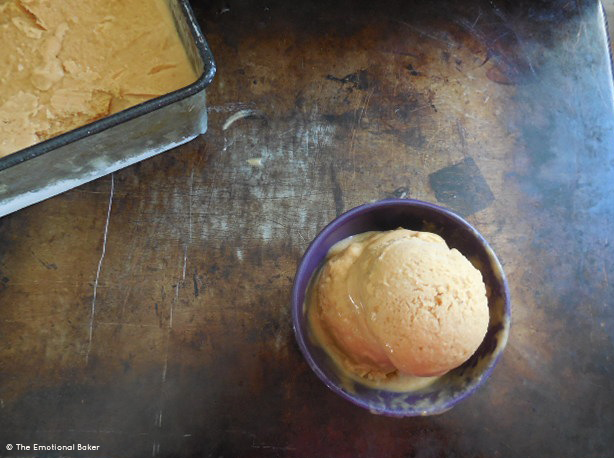 I'm still a novice food photographer. Finding the right light and props is no easy task.
This weekend I went upstairs to try to find the perfect light. Boy, was that a mistake. I lugged ice cream, props, camera, etc. upstairs, just to find out the light was way too bright. All the ice cream was melting. So, I quickly moved everything back to my old shooting spot and quickly tried to get some shots.
I finally got some pics, but they weren't quite like I expected.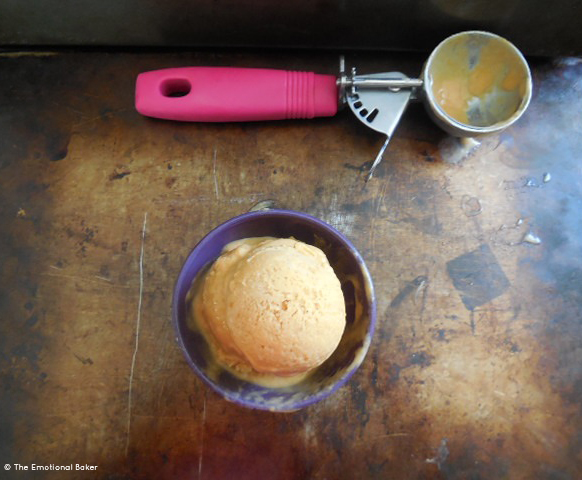 Do you have any food photography tips you can share?
Pumpkin Ice Cream
Author:
Ingredients
2 cans coconut milk
1 tbsp cornstarch
1 cinnamon stick
1 cup pumpkin
3/4 cup sugar
1/4 cup maple syrup
1 tsp cinnamon
1 tsp vanilla
Instructions
Bring two cans of coconut milk and cornstarch to a boil.
Once boiling, add cinnamon stick and turn temperature down to low. Let simmer 5 minutes.
Remove pan from heat. Remove cinnamon stick.
Whisk in pumpkin, sugar, maple syrup, ground cinnamon and vanilla. Make sure everything is fully dissolved.
Allow to chill overnight in refrigerator. Once completely chilled, transfer to loaf pan.
Place pumpkin mixture in freezer. Every 30 minutes use handheld mixture to beat mixture. Continue to do this for three hours.
Ice cream can either be eaten right away or left in freezer to completely harden.
If eating the next day, allow to thaw at least 20 minutes before eating.