The perfect cinnamon spiced cookie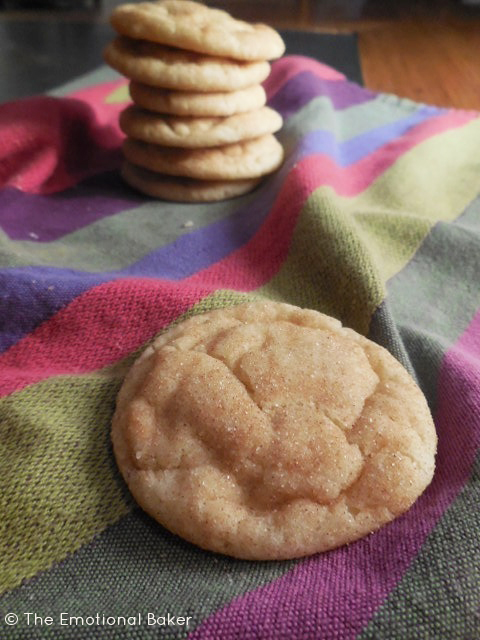 Even though I'm thoroughly enjoying coming up with new and creative recipes, there's nothing better than a tried and true recipe. When I had a craving for snickerdoodles, I was afraid to make my own version. I thought the cookies might be bland and lack all the buttery, cinnamony goodness that my favorite recipe has.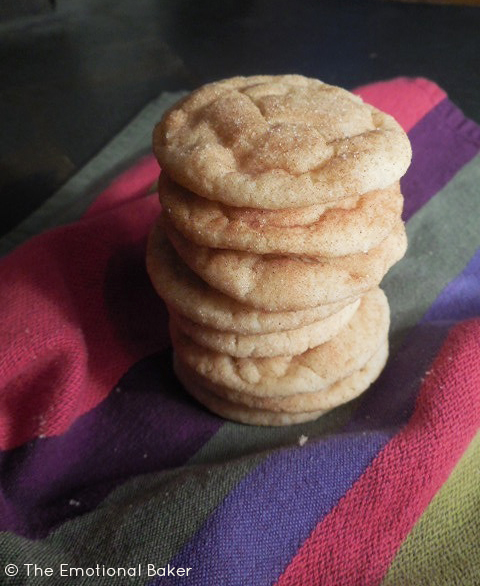 I decided to take the plunge and give it a try. I took elements from my Sugar Cookie recipe and my go-to Snickerdoodle recipe, from Vegan Cookies Invade Your Cookie Jar. Another change I made was to make small, mini cookies in addition to large cookies.
In the end, I think I mastered this cookie. I also discovered I may like smaller cookies better than larger cookies. I always think a bigger cookie is better, but these mini ones were packed with flavor.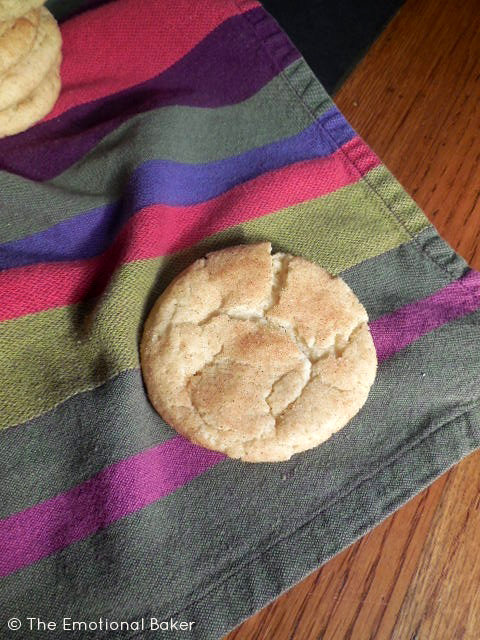 Are there any recipes you're afraid to tinker with?
Snickerdoodle Cookies
Author:
Serves:
24 large or 48 small
Ingredients
1 stick margarine
1 1/2 cups sugar
1 1/2 tsp vanilla
1/3 cup almond milk
1/3 cup canola oil
2 1/4 cups all purpose flour
1/4 cup cornstarch
1 tsp cream of tartar
1 tsp baking powder
1 tsp baking soda
1/4 tsp salt
1/4 cup sugar, for rolling
1 tsp cinnamon, for rolling
Instructions
Preheat oven to 350 degrees.
Beat margarine, sugar and vanilla with handheld mixture until creamy, about three minutes.
In small measuring cup, whisk together almond milk and canola oil. Slowly add to sugar/margarine mixture.
Combine flour, cornstarch, cream of tartar, baking powder, baking soda and salt, in large measuring cup. Add to large bowl. Beat until soft dough forms.
In small bowl, combine 1/4 cup sugar and 1 tsp cinnamon.
Divide dough into 24 equal pieces for large cookies or 48 equal pieces for mini cookies.
Roll into balls and coat with cinnamon sugar.
Bake 12 minutes for large cookies or 7 minutes for mini cookies. Cookies will be puffed up. Let cool on baking sheets for 5 minutes, then transfer to baking sheet.