A super decadent treat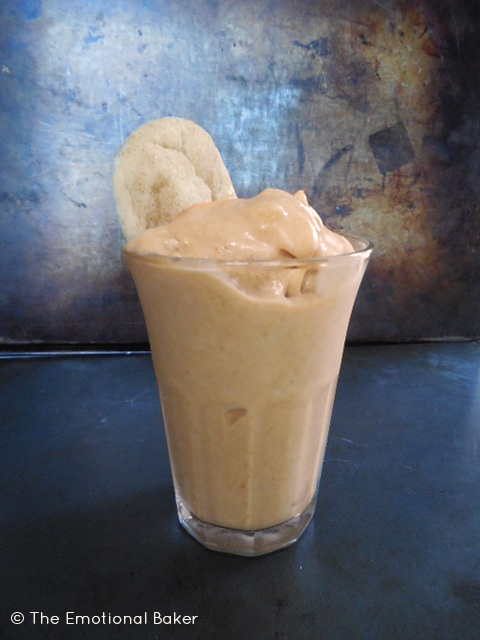 One of my all time favorite splurge treats are Dairy Queen's Blizzards. Each month I wait in anticipation to hear what the new flavor will be. My favorite is the Pumpkin Pie Blizzard.
After making Pumpkin Ice Cream, I thought, what could be more fun than to make my own blizzards?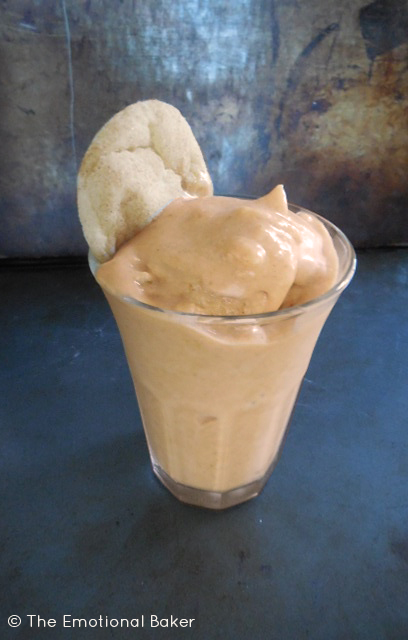 I wanted to make these my own, so I decided to mix softened ice cream with homemade Snickerdoodles. These treats were amazing. I only got to have them one time, but I'm dreaming up new flavors and can't wait to share more (maybe once a month?)
You could make these with store bought pumpkin ice cream and cookies and they would still be delicious. If you decide to make it all your own, make the ice cream a few days before the snickerdoodles.
Pumpkin Snickerdoodle Blizzard
Author:
Ingredients
3/4 cup pumpkin ice cream
2-3 crushed mini snickerdoodle cookies
1 mini snickerdoodle cookie, for garnish
Instructions
If using homemade pumpkin ice cream, allow to soften for at least 30 minutes.
Measure out 3/4 cup pumpkin ice cream and place in bowl.
Crumble mini cookies into small pieces and stir into ice cream.
Transfer into serving glass and garnish with mini cookie.
What's your favorite decadent treat?