Loaf with cinnamon topping and cinnamon swirl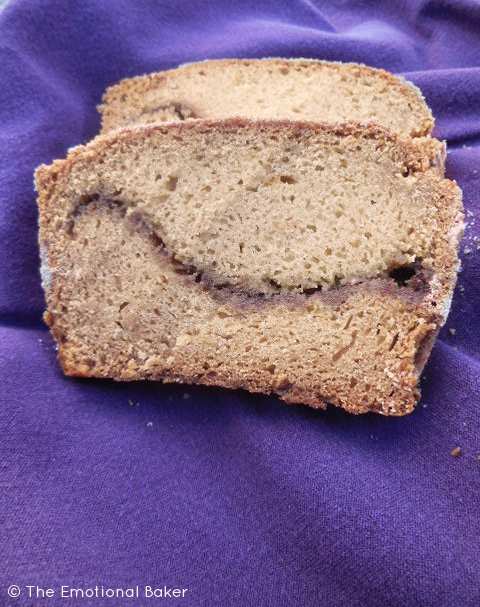 After making Snickerdoodles, I couldn't stop thinking about all that cinnamony and buttery goodness. I wanted more of it! I was thinking of ways to incorporate these flavors again and came up with the idea of a loaf.
The base is simply vanilla, with an added cinnamon swirl and cinnamon sugar topping.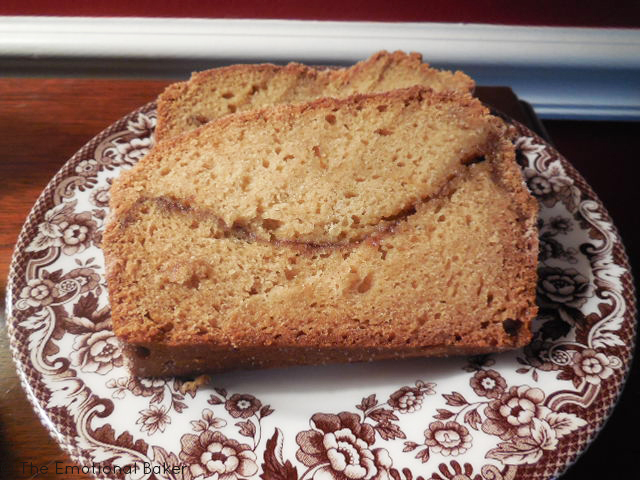 I loved every part of these slices – the cake, the swirl, the topping. When I eat a treat, I pick a favorite part and save it for last. For instance, I always save the very top of a cupcake with frosting for the end. For this loaf though, I couldn't pick a favorite. My last bites were divided up equally with one bite of cake, one bite of swirl and one bite of topping.
Snickerdoodle Loaf
Author:
Ingredients
8 ounces lite silken tofu
1/2 cup almond milk
3/4 cup canola oil
1 cup sugar
1 cup brown sugar
2 tsp vanilla extract
3 cups all purpose flour
1 tsp baking soda
1/2 tsp baking powder
1 tsp salt
1/4 cup + 2 tbsp sugar, divided
1 1/2 tsp cinnamon, divided
Instructions
Preheat oven to 350 degrees.
Blend lite silken tofu, almond milk, canola oil, sugar, brown sugar and vanilla extract in blender.
Transfer to large bowl.
Mix all purpose flour, baking soda, baking powder and salt in measuring cup.
Fold dry ingredients into wet ingredients.
Grease an 8 x 4 inch loaf pan.
Combine 1/4 cup sugar and 1 tsp sugar in small bowl.
Pour half of batter into pan. Sprinkle with cinnamon sugar.
Top with remaining batter and spread out with spatula.
Combine 2 tbsp sugar and 1/2 tsp cinnamon in small bowl. Sprinkle on top of loaf.
Bake for 60 – 75 minutes, until a toothpick inserted in the center comes out clean.
Remove from pan and allow to cool on wire rack.
Which part do you think you would like the most?