Spiced pecans ready in 10 minutes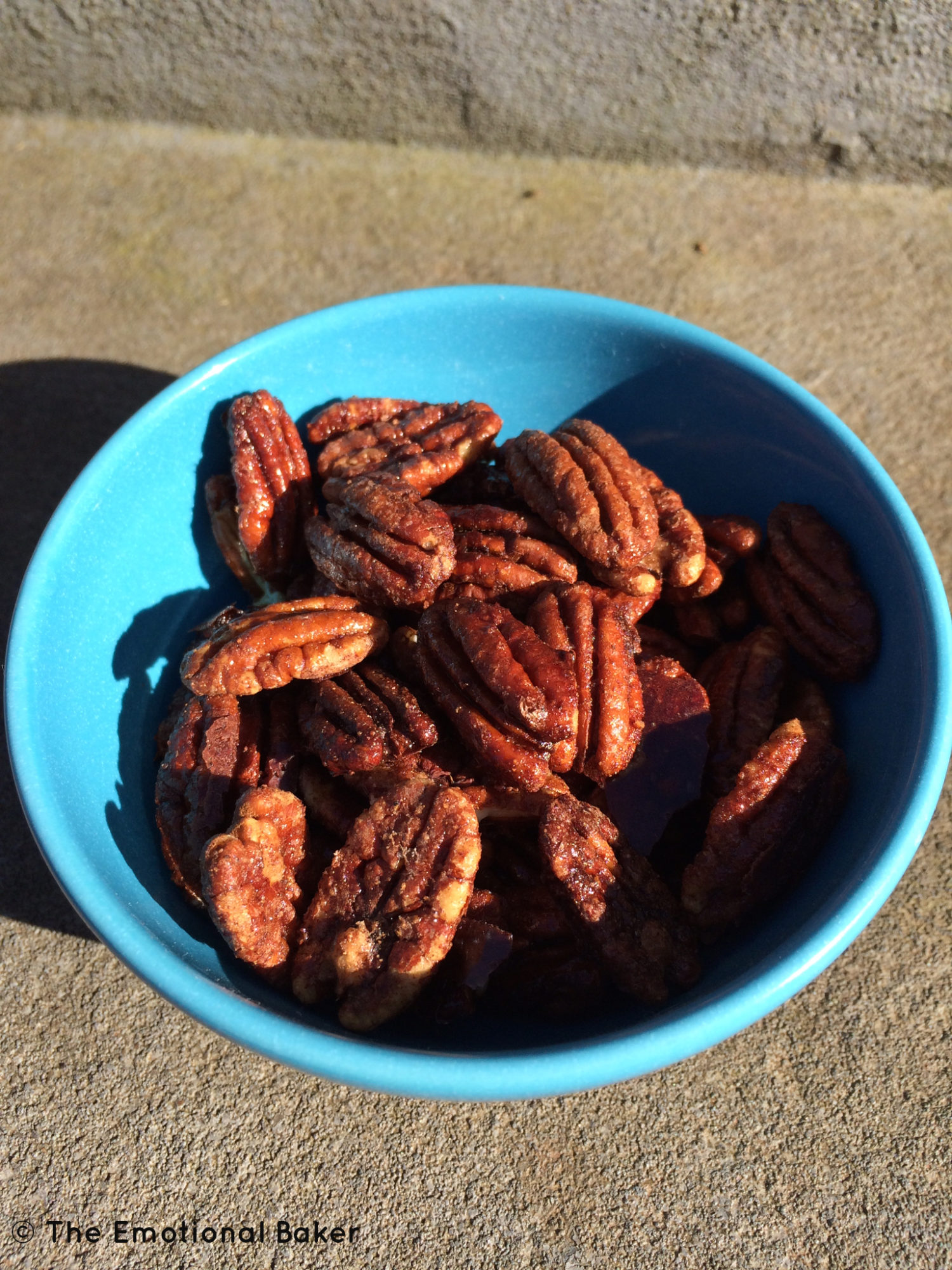 For some reason I thought spiced pecans were really complicated. In reality, they are so simple to whip together and are ready in no time. While baking, the pecans fill your house with a wonderful aroma.
Each nut is beautifully coated with maple syrup and fall spices. They have the perfect crunch and taste.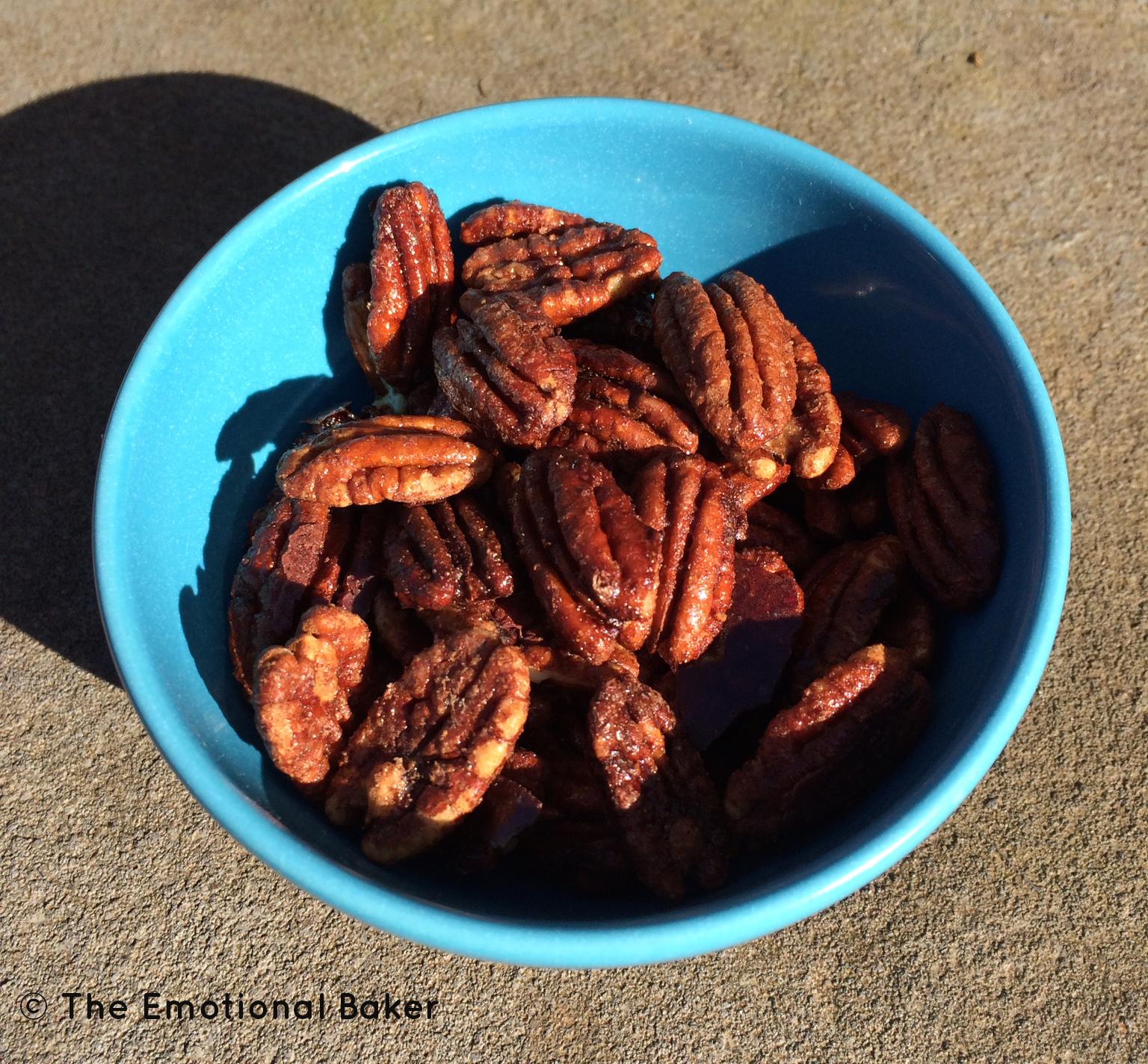 These would be great to give as gifts or serve at parties.
Maple Spiced Pecans
Author:
Ingredients
1 cup pecan halves
2 tbsp maple syrup
1/2 tsp cinnamon
1/8 tsp ginger
1/8 tsp cloves
1/8 tsp nutmeg
Instructions
Preheat oven to 350 degrees.
Double line baking sheets with aluminum foil.
In small bowl, combine pecans and maple syrup.
Once coated, add spices and mix to combine.
Spread in a single layer on lined baking sheet.
Bake for 10 minutes, stirring halfway through.
Immediately transfer nuts to clean, dry bowl.
Are there any recipes you've tried that turned out to be easier than you expected?