A quick snack combining salty and sweet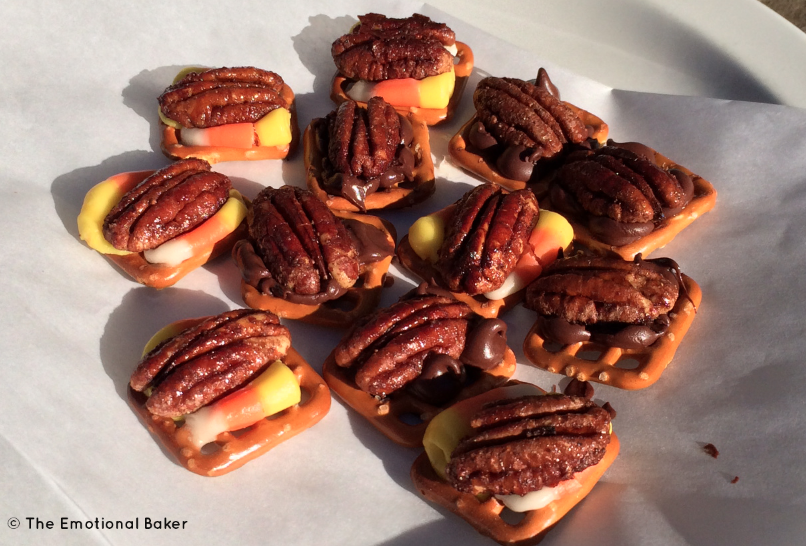 The other day I wanted a quick treat to whip up. I came up with these easy bites that combine ingredients I had on hand.
I used pretzels, candy corns, chocolate chips and Maple Spiced Pecans. These are easily customizable with any ingredients you have on hand.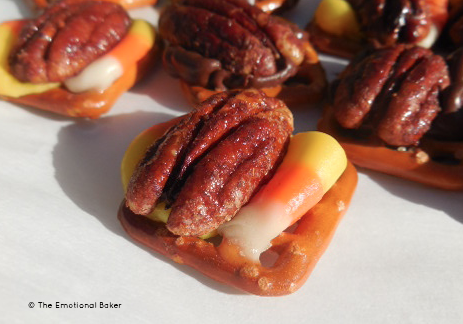 All you need to do is assemble the melting ingredient (candy corn, chocolate chip, etc.) on top of a pretzel. Then pop under a broiler. Keep a close eye and then top with your nut of choice. These are so easy and delicious. You must try them!
Spiced Pecan Bites
Author:
Ingredients
1 Pretzel
2 Candy Corns or 4 Chocolate Chips
1 Maple Spiced Pecan
Instructions
Turn on your oven's broiler.
Assemble one pretzel on parchment paper with either 2 candy corns of 4 chocolate chips.
Place in oven. Watch carefully for when candy corn/chocolate starts to melt.
Once melting, remove from oven and top with maple spiced pecan.
Let harden.
What ingredients would you use?