A sweet muffin filled with pomegranate seeds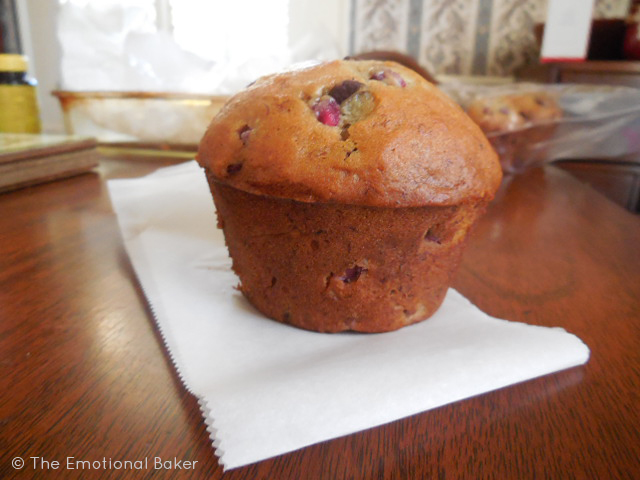 I guess I missed the memo or something, but I never realized you could eat the entire pomegranate seed. I always just ate the juicy part and then spit out the remaining seed. Then I saw the whole world of recipes using the entire seed. I was a little skeptical at first, and thought my test tasters wouldn't like the chewiness, but I gave them a try in my go-to banana muffin recipe.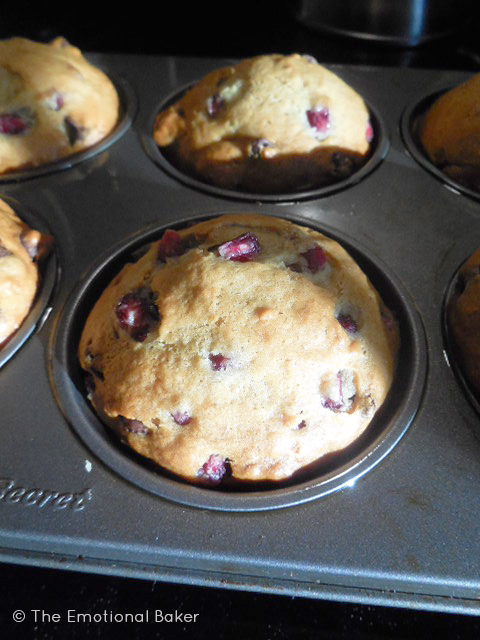 I baked these in jumbo muffin tins, but you could use a standard size tin as well. Along with the pomegranate seeds, I folded in pecans and chocolate chips. The result was a muffin bursting with hints of pomegranate and bites of nuts and chocolate. This new addition really took my traditional muffins up a notch.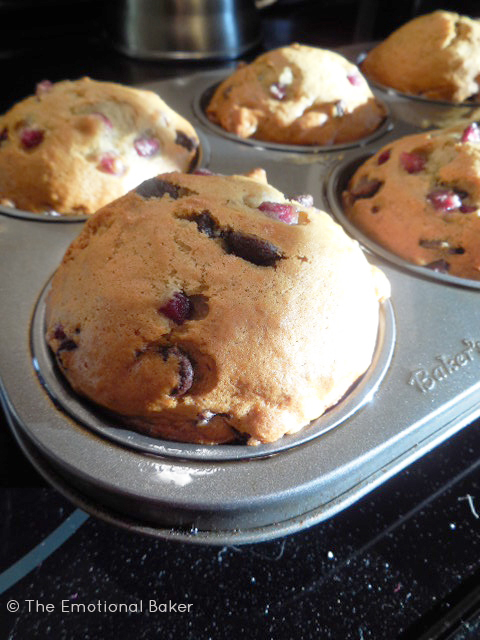 Are there any ingredients you didn't know could be eaten or used in different ways?
Banana Pomegranate Muffins
Author:
Ingredients
2 overripe bananas
1/4 cup canola oil
1 cup sugar
2 cups all purpose flour
1 tsp baking soda
1 tsp salt
1 cup pomegranate seeds
1/2 cup pecan halves
1/2 cup chocolate chips
Instructions
Preheat oven to 350 degrees.
Spray a jumbo muffin tin with cooking spray.
Mash bananas in large bowl. Once mashed, mix in oil and sugar.
Add flour, baking soda and salt and mix into banana mixture.
Fold in pomegranate seeds, pecan halves and chocolate chips.
Divide up evenly into prepared jumbo muffin tin.
Bake for 30 to 35 minutes, or until a toothpick inserted in the center comes out clean.