A cinnamon roll that can be eaten 30 minutes after waking up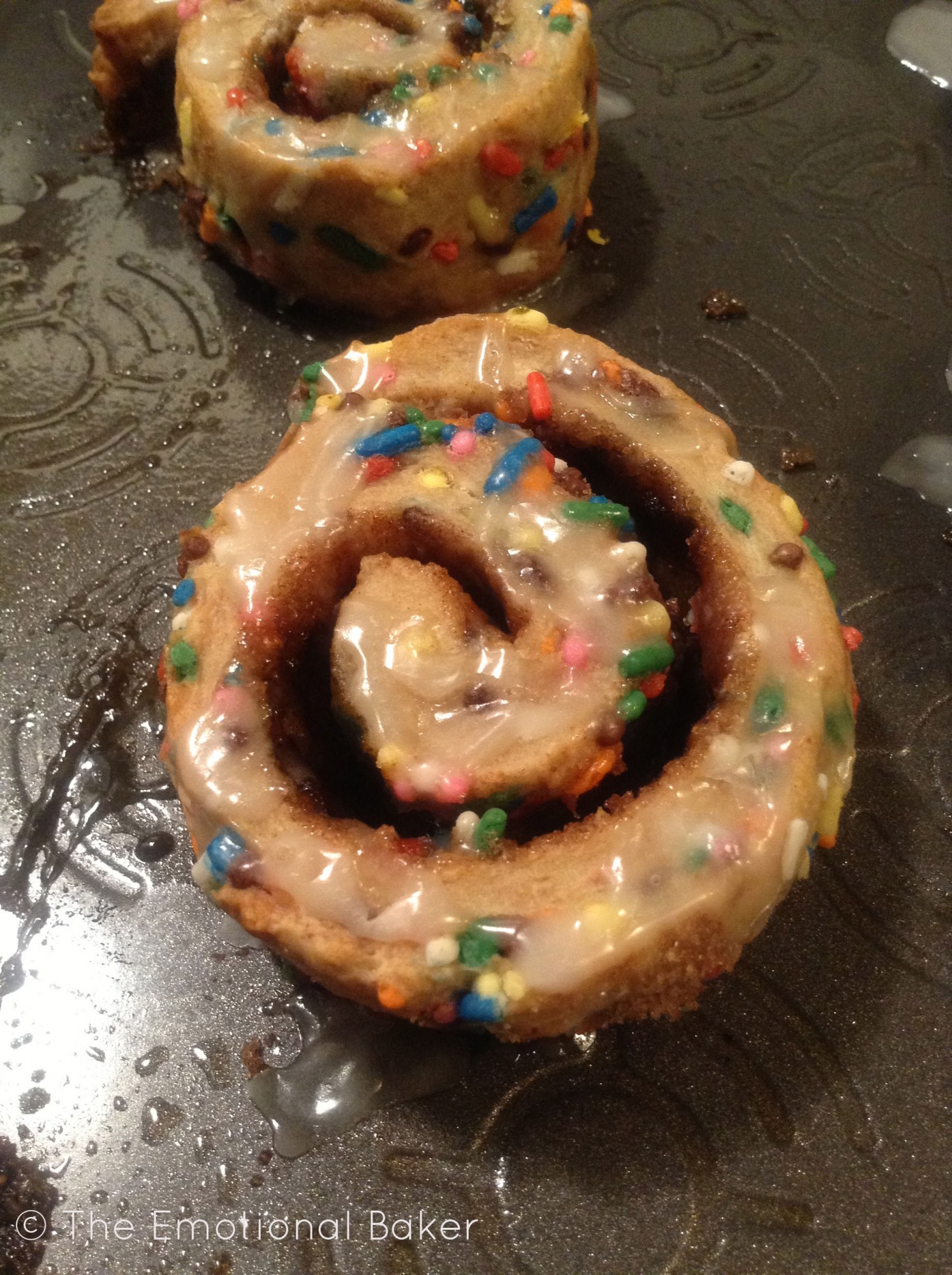 I've been on the search for a cinnamon roll that I could make at night and enjoy in the morning, but hadn't been able to find one. All the recipes involved at least an hour's wait time before baking.
For my mom's birthday, I wanted to create a special breakfast, so I crafted these cinnamon rolls. I used a variation on one of my favorite bread doughs and kneaded in sprinkles!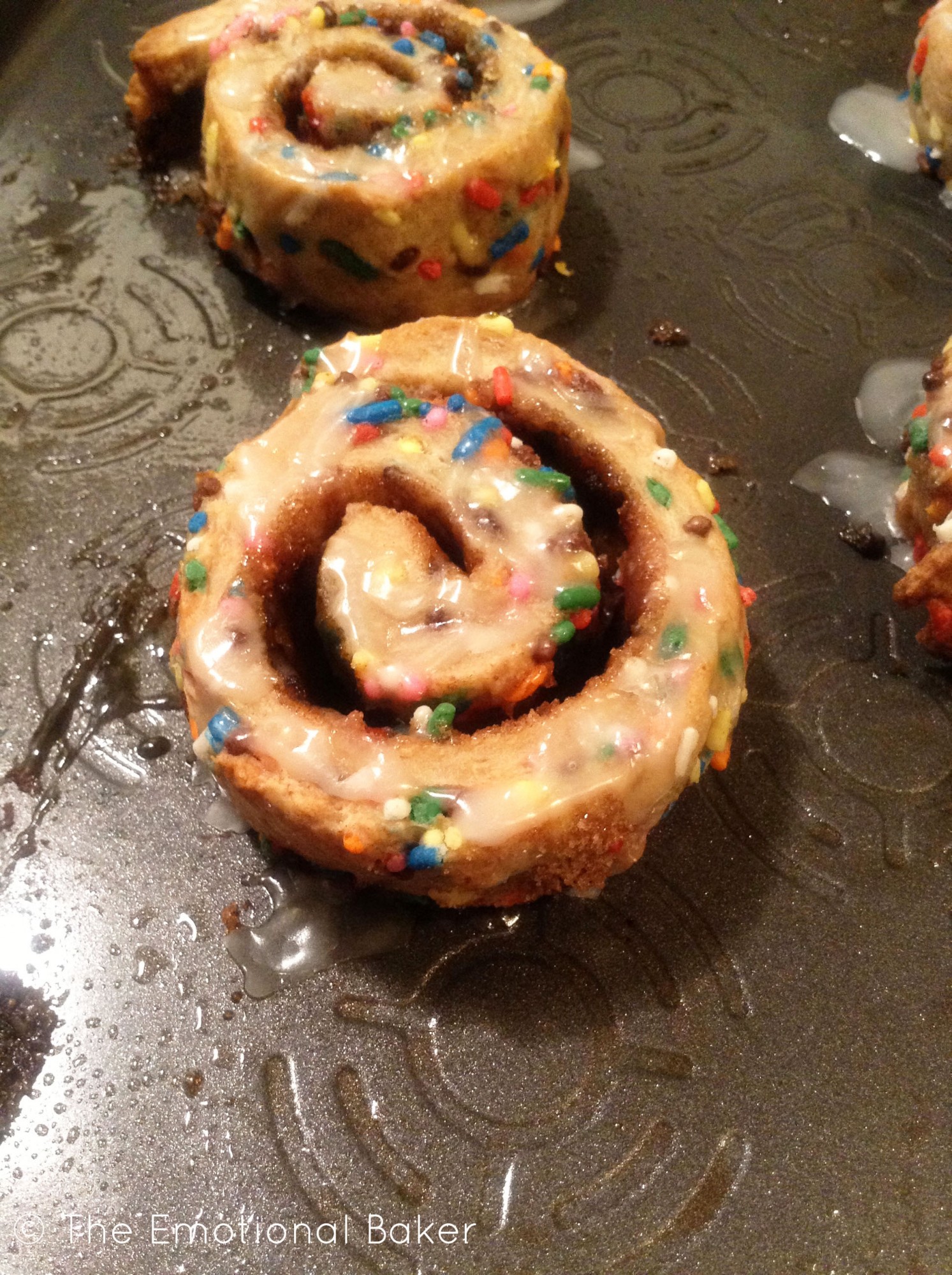 Can you believe I've never baked with sprinkles before? I can't believe I've been missing out for so long. The possibilities are endless – cakes, cupcakes, cookies and more!
These do have a slightly different texture than your traditional cinnamon roll, but they'll do when you need a quick cinnamon roll. The dough is a little stiffer and thus the dough is a little chewier, but still a delicious treat!
So what's the technique for these – prepare dough as normal, let rise 30 minutes, shape rolls, slice, place on baking sheet, put in refrigerator overnight, take out and let pan warm up while preheating oven and then BAKE!
Easy Cinnamon Rolls with Sprinkles
Ingredients
1 1/2 cups all purpose flour
1/4 cup sugar
1 tsp instant dry yeast
1/4 tsp salt
1/2 tsp cinnamon
1/2 cup almond milk
1/4 cup water
1 tbsp oil
1/4 cup sprinkles
1/4 cup brown sugar
1/4 cup powdered sugar
1-2 tsp almond milk
Instructions
Combine flour, sugar, yeast, cinnamon and salt in large bowl.
In microwave safe bowl, combine almond milk, water and oil and microwave for one minute.
Add liquid ingredients to dry and stir until dough forms. Knead for five minutes. In final minute add sprinkles and press into dough. Allow dough to rise for 30 minutes.
Roll dough into a 7 inch square. Spread 1 tsp of oil on rolled dough.
In small bowl, combine brown sugar and 1/2 tsp cinnamon. Sprinkle on dough. Top with a thin layer of sprinkles. Tightly roll dough. Slice into 6 equal pieces.
Place on greased baking sheet. Cover with plastic wrap and place in refrigerator overnight.
In morning, remove pan and place on top of oven. Preheat oven to 350 degrees.
Once oven is preheated or pan is no longer cold to the touch, bake for 20 minutes or until rolls are light brown.
In small bowl, combine powdered sugar and almond milk until desired consistency is reached.
Drizzle over buns. Transfer buns to cooling rack.