A tropical take on a traditional cookie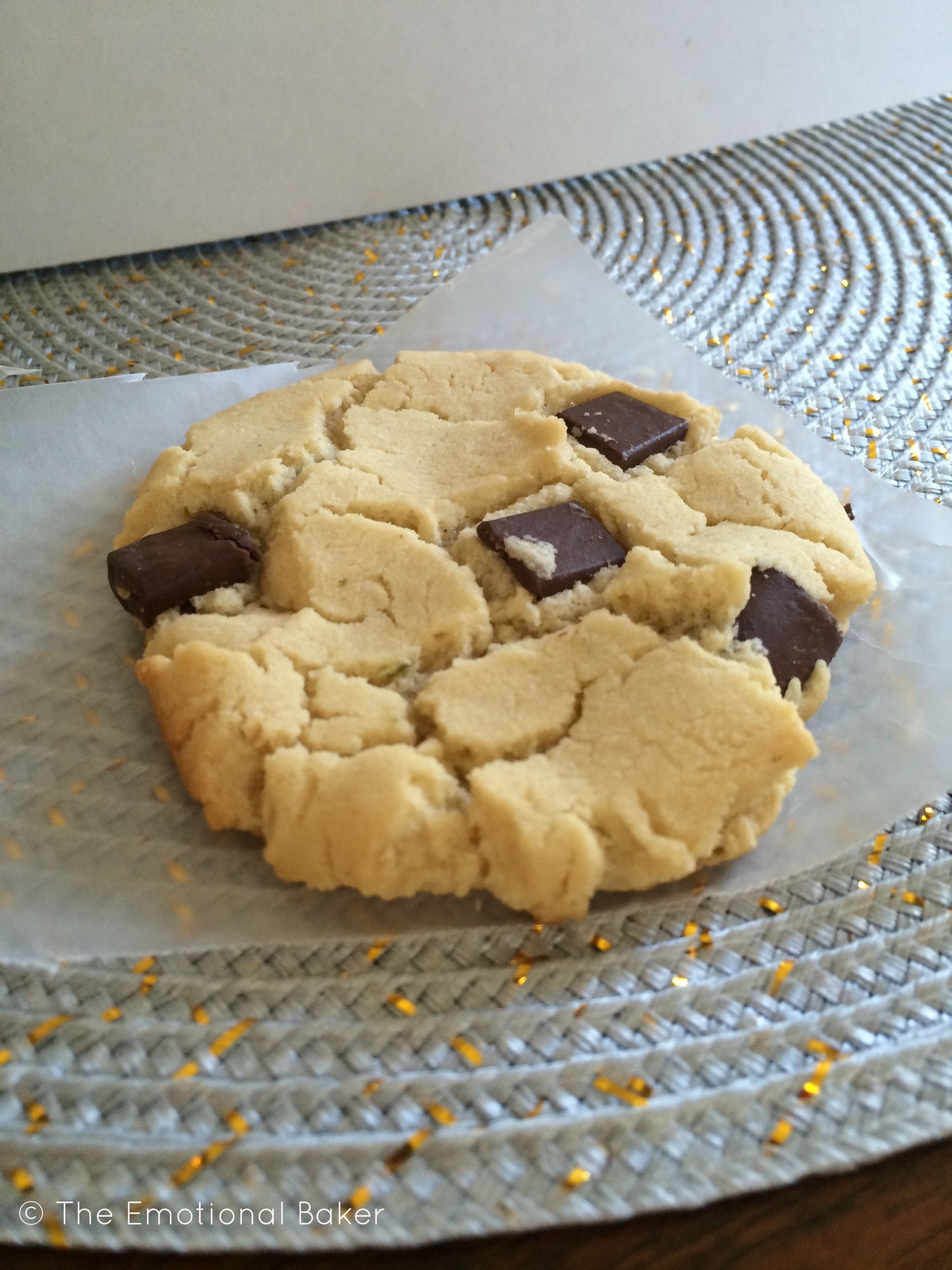 When I first saw this Dark Chocolate Chunk Coconut Key Lime Pound Cake on Baker by Nature I knew I had to try it out.  What could be better than chocolate, coconut and lime? Not much. Although I haven't had a chance to try this loaf, I recreated some of the flavors in this amazing cookie.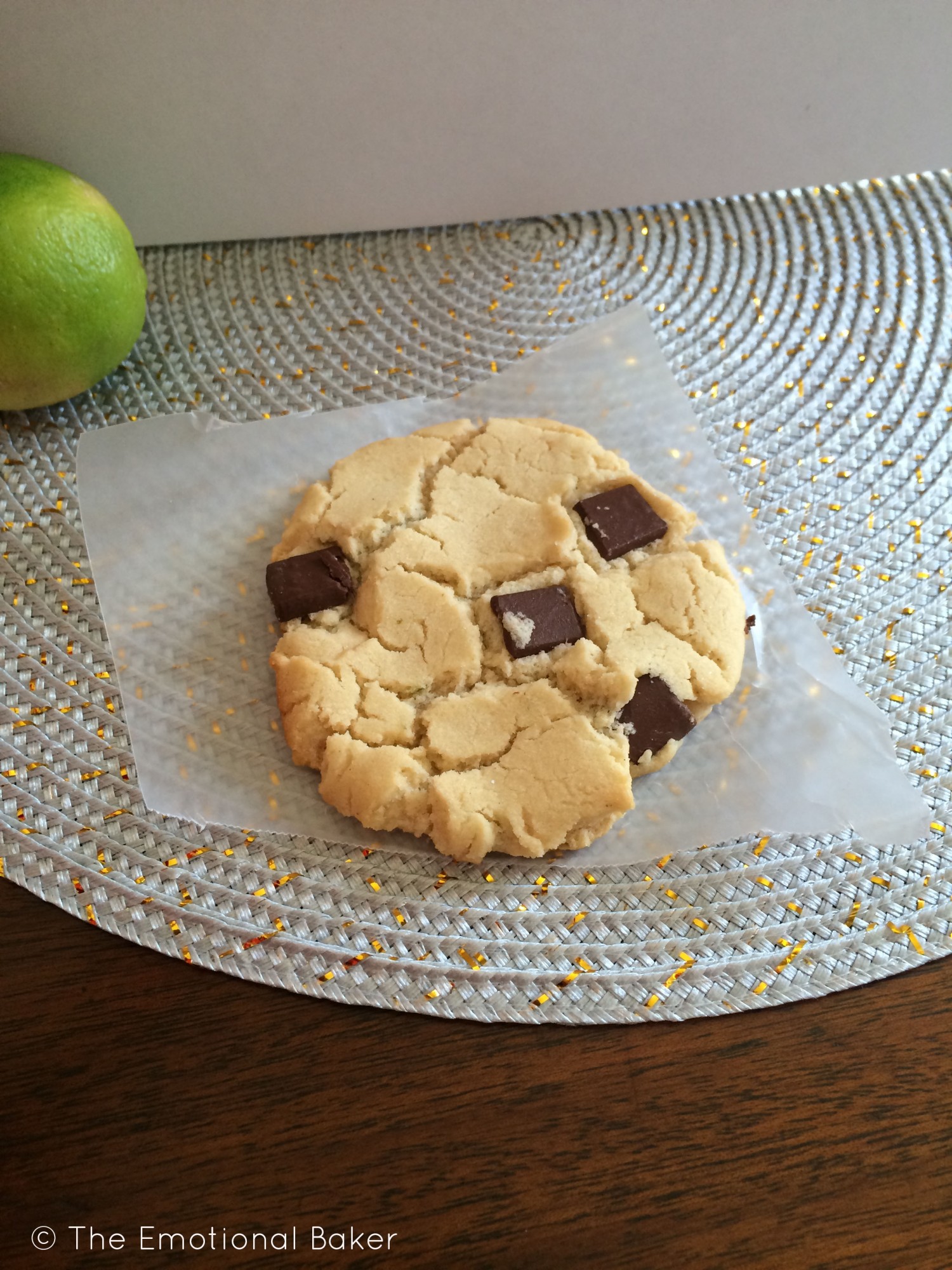 This cookie is based off of my Sugar Cookie recipe I shared back in October. It's a simple dough that combines margarine/butter substitute and oil to create a super rich and buttery cookie.
This recipe has never failed me so I hope you give it a try. The cookies are large and gorgeous with unique crackles.
Lime Chocolate Chunk Cookies
Author:
Ingredients
1/2 cup margarine
1/2 cup brown sugar
1 cup sugar
1 tsp vanilla extract
Zest of two limes
1/3 cup lime juice
1/3 cup canola oil
2 1/2 cups all purpose flour
1 tsp baking powder
1 tsp baking soda
1/2 tsp salt
1 cup chocolate chunks
Instructions
Preheat oven to 350 degrees.
In large bowl, cream margarine, sugars and vanilla with hand mixer until well combined, about 2-3 minutes.
Fold in lime zest.
In measuring cup, whisk lime juice and canola oil. When combined, blend into margarine mixture.
Add flour, baking powder, baking soda and salt. Beat until dough forms. Dough may appear dry. Use hands to combine dough and press in chocolate chunks.
Divide dough into 24 equal pieces.
Roll into balls and flatten with palm of hand. Top with extra chocolate chunks.
Bake 10 minutes for soft cookies, 11 minutes for crispy cookies or 13 minutes for crunchy cookies. Allow to chill on baking sheets for 5 minutes. Transfer to wire racks to cool completely.