Banish winter blues with a tropical lime ice cream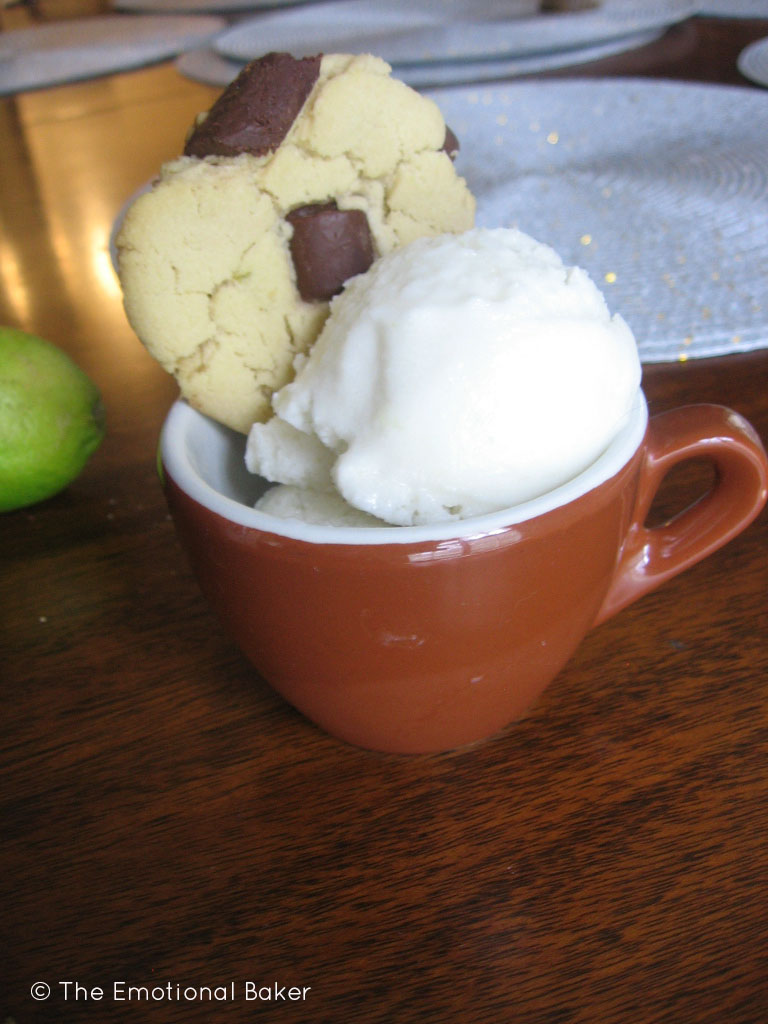 So, I'm back from another unintended hiatus. Things have gotten sorta busy for me, but that doesn't mean I don't yearn to be in the kitchen concocting new treats and sharing them with you. In honor of my hopefully more consistent return, I am taking you on another trip to the Caribbean. (Especially needed thanks to Phil's prediction)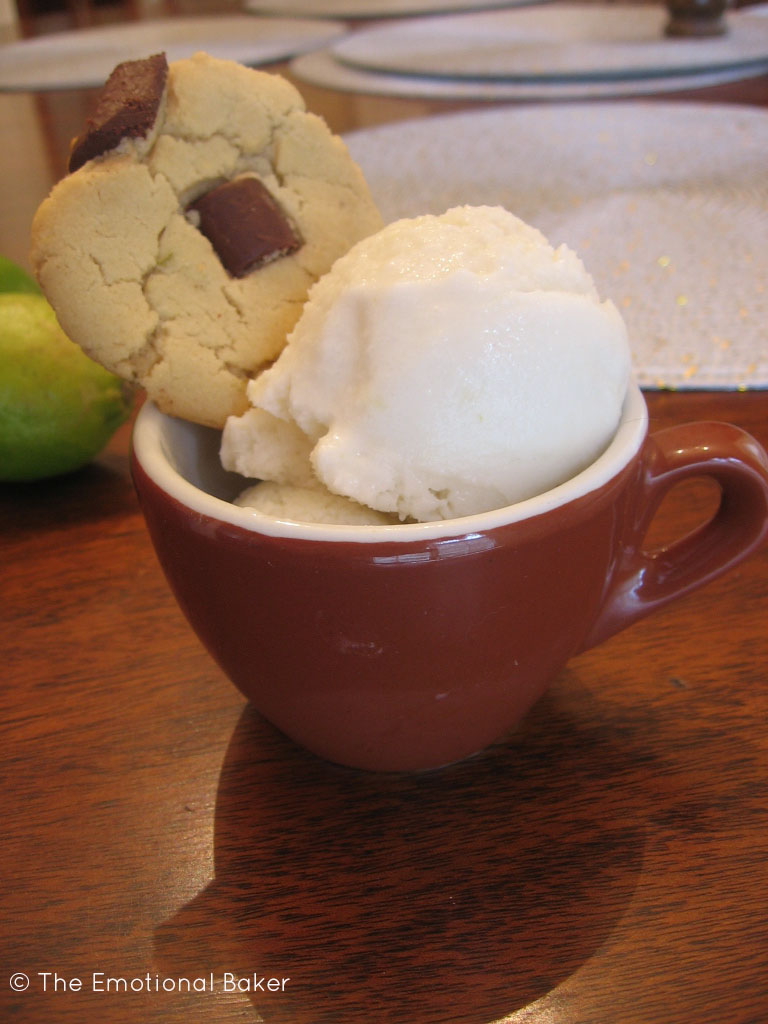 Remember these Lime Chocolate Chunk Cookies? Well, I have the absolute perfect complement today – Lime Ice Cream! The two together – the perfect treat! I had planned on making a blizzard – like this one, but then, spur of the moment, I opted for a simple sandwich. It was a great decision! This cream is even delicious with plain chocolate chip cookies.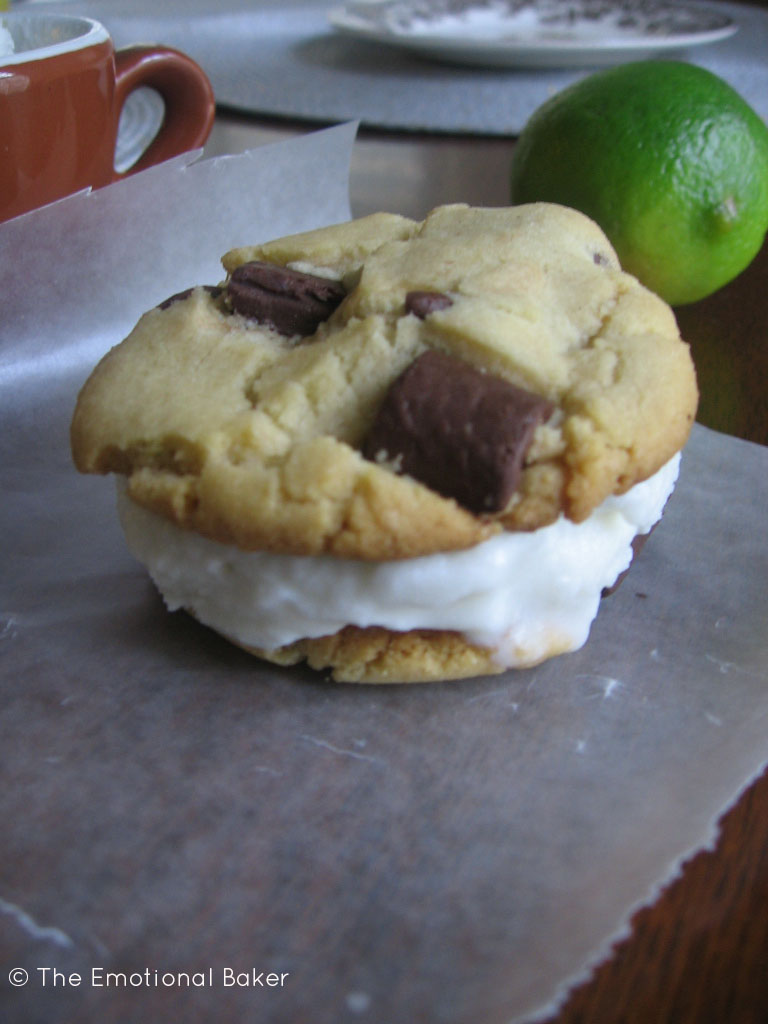 Lime Ice Cream
Author:
Ingredients
2 cans coconut milk
1 cup sugar
1/3 cup lime juice
Zest of 2 limes
1 tsp vanilla
Instructions
Bring two cans of coconut milk to a boil.
Once boiling, remove pan from heat.
Whisk in sugar, lime juice, zest and vanilla. Make sure everything is fully dissolved.
Allow to chill overnight in refrigerator. Once completely chilled, transfer to loaf pan.
Place lime mixture in freezer. Every 30 minutes use handheld mixture to beat mixture. Continue to do this for three hours.
Ice cream can either be eaten right away or left in freezer to completely harden.
If eating the next day, allow to thaw at least 10 minutes before eating.