A special pound cake just in time for Valentine's Day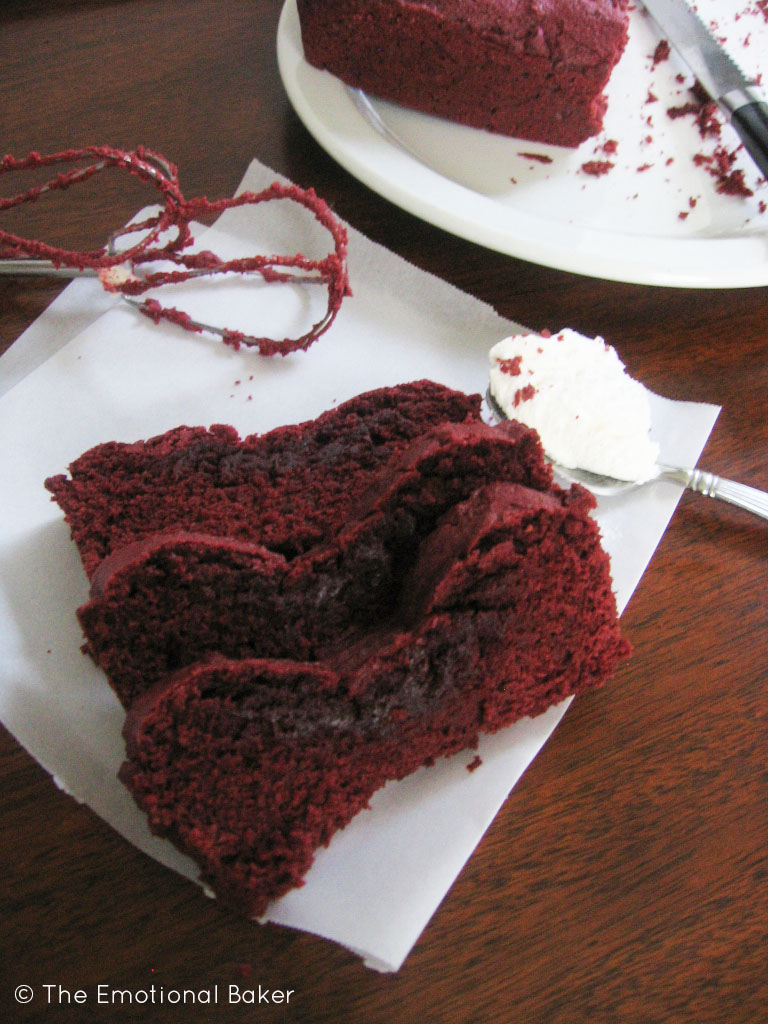 Who knew you could make a vegan pound cake, much less a red velvet one? Well, you can, and a darn good one, if I do say so. This cake is quintessential Valentine's and should definitely be made for your loved ones.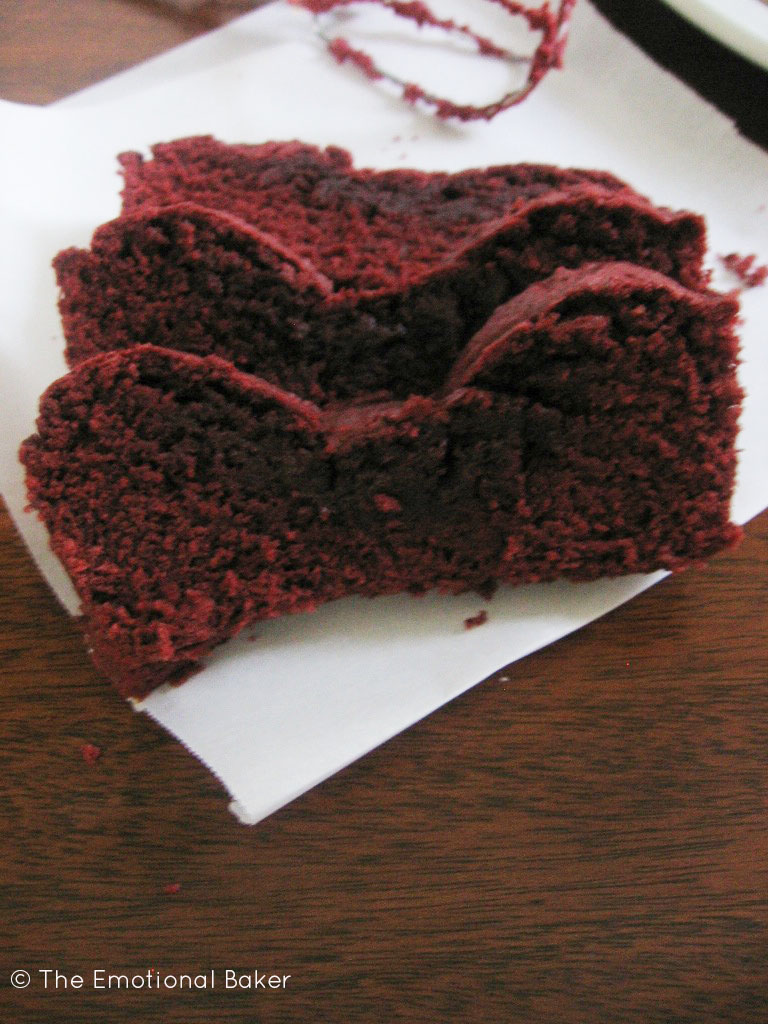 The first time I made this as a chocolate pound cake with chocolate chips. It had more of an authentic pound cake flavor – a little dry. For this cake, I wanted it to be loaded with rich red velvet flavor, so I cut down the cooking time. As you can see, there's a bit of gooeyness at the top of the cake, which I love. If you're not a fan, add an extra five minutes cooking time.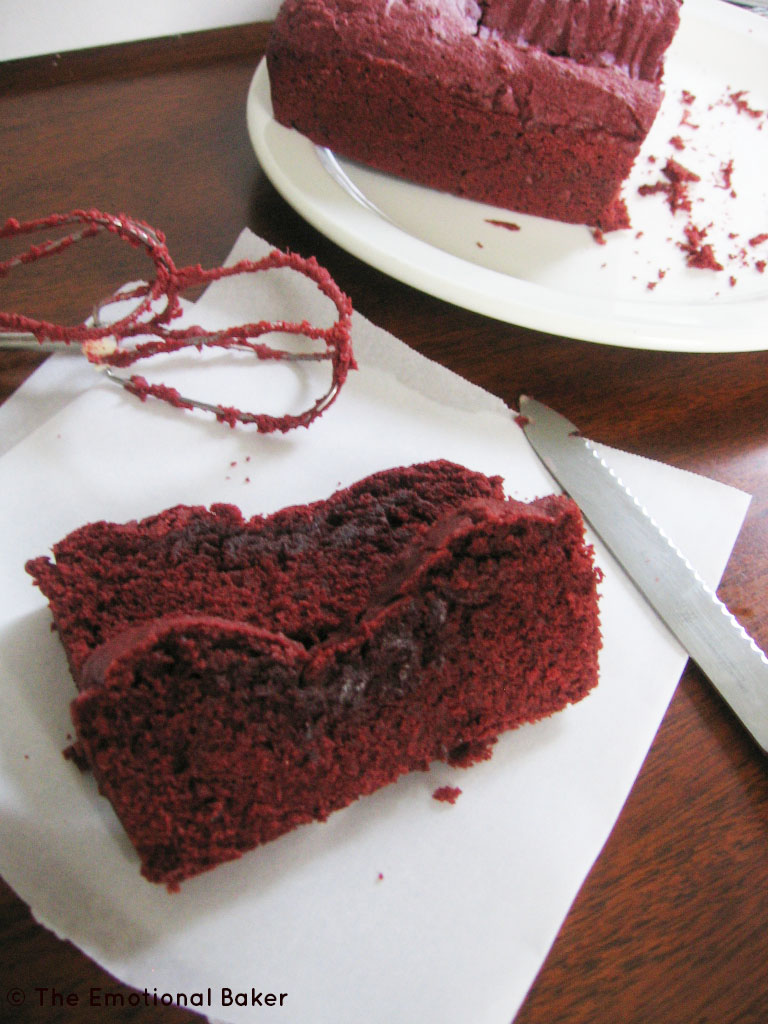 What is your favorite red velvet treat?
Red Velvet Pound Cake
Author:
Ingredients
1/2 cup margarine
3/4 cup sugar
1.5 tsp ground flaxseed
1.5 tbsp water
1 3/4 cup all purpose flour
3/4 tsp baking powder
1/4 tsp baking soda
1/4 tsp salt
1/4 cup cocoa powder
1/2 cup almond milk
1 tbsp oil
1 tbsp red food coloring
Instructions
Preheat oven to 350 degrees.
Grease and flour a 9 x 5 inch loaf pan.
In large bowl, cream together margarine and sugar.
In small bowl, combine ground flaxseed and water. Add to sugar mixture, combine.
In medium bowl, combine flour, baking powder, baking soda, salt and cocoa powder.
In small bowl, combine almond milk, oil and red food coloring.
Add the dry ingredients and wet ingredients to the sugar mixture, alternating between the two and ending with the liquids.
Pour into prepared loaf pan.
Bake for 35 minutes for a moister cake or 40 minutes for a done cake. Use a toothpick to judge for doneness.
Allow to cool in loaf pan. Transfer to wire rack.