A classic comfort food made without dairy and meat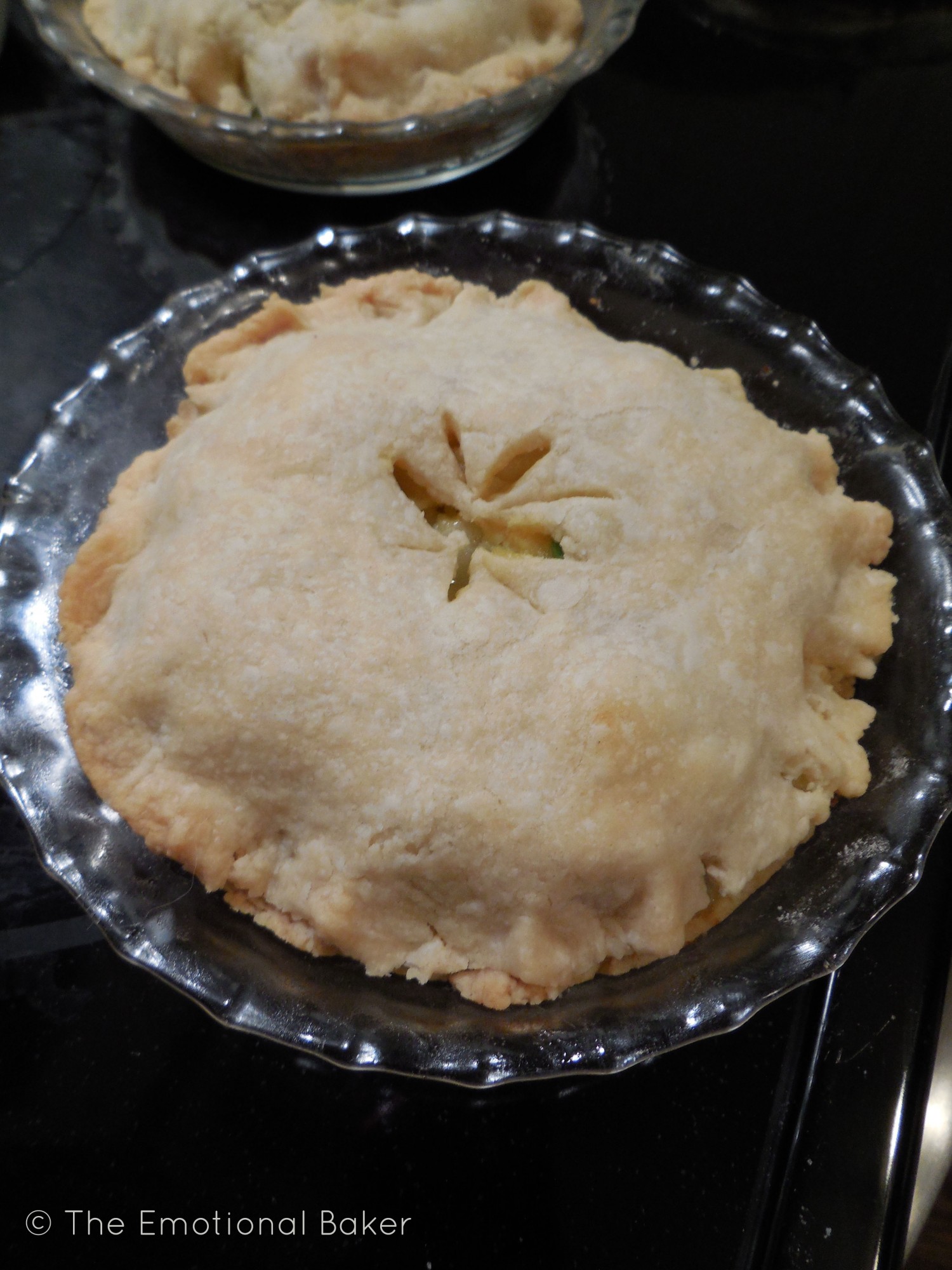 I have a weakness for Hallmark Channel movies. The love stories get me every time. Most recently, Chance at Romance, had me glued to the TV.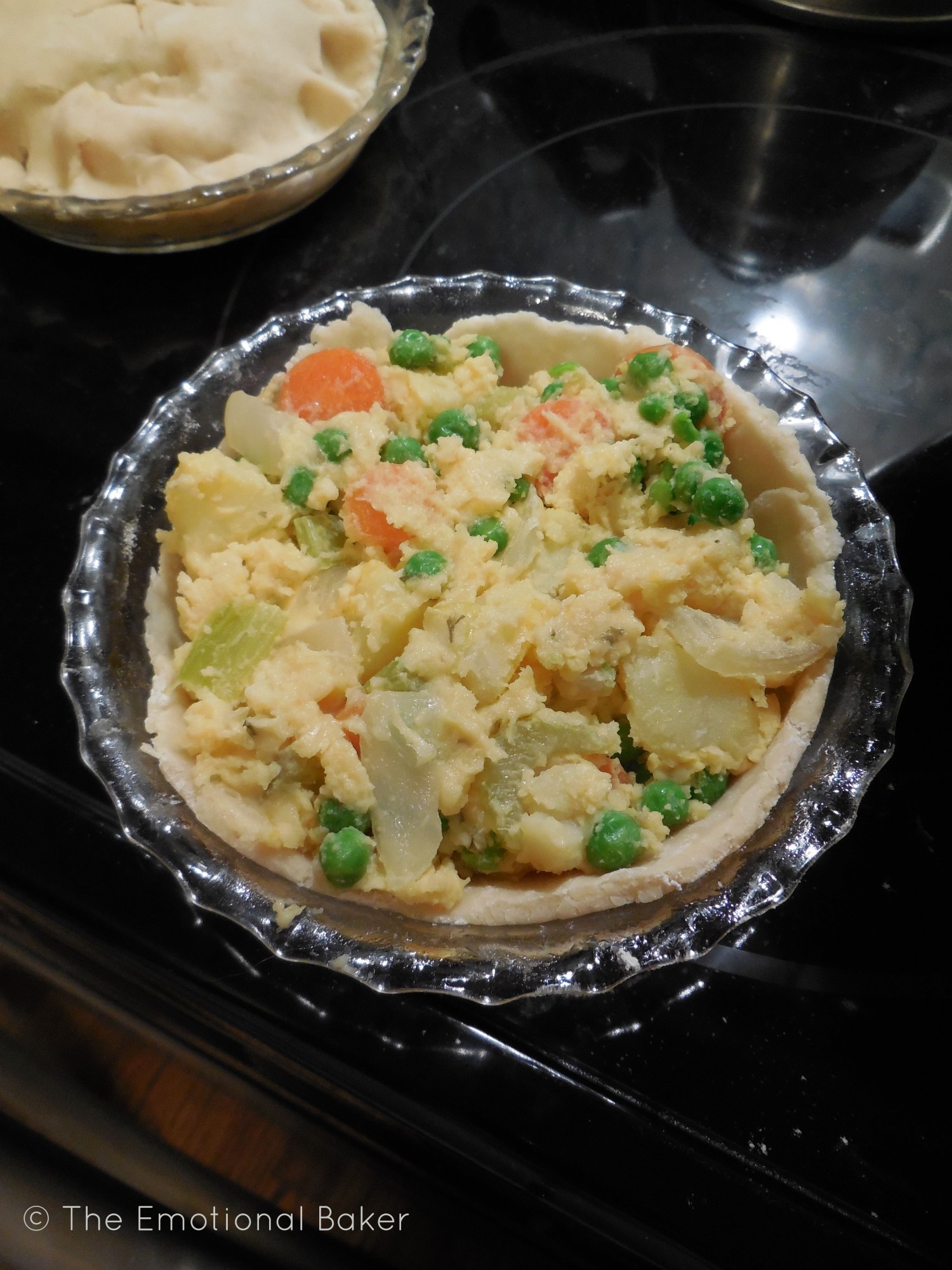 This particular movie featured an aspiring chef who was particularly known for her pot pies. She starts her own "Pot Pie of the Month Club."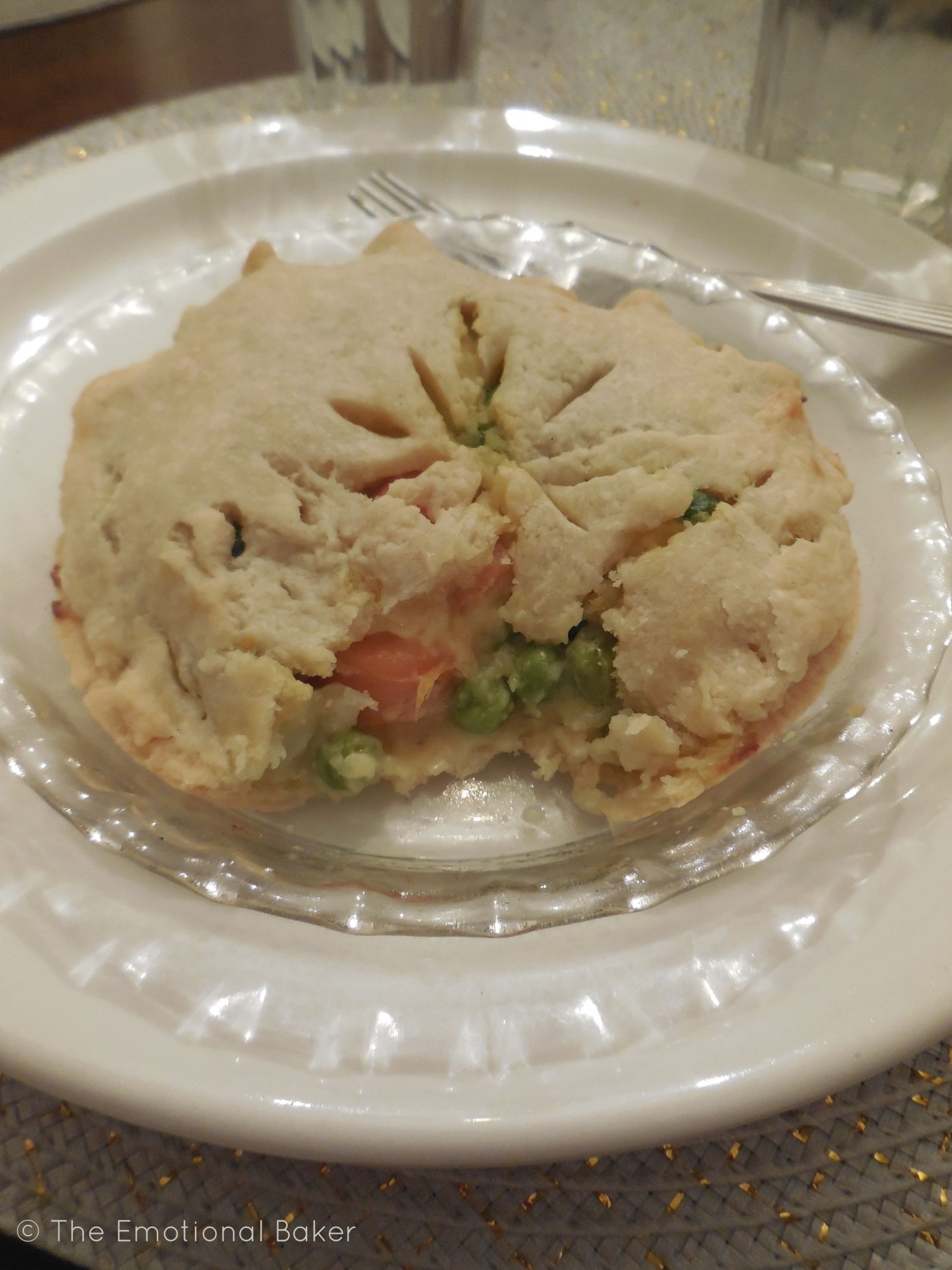 At the end of the movie, I started craving pot pies. I was a little worried about making my own – that they wouldn't be up to standards, but these truly were delicious. I made my favorite vegan pie crust and crafted up a yummy filling.
Veggie Pot Pies
Author:
Ingredients
2 recipes pie crust – 4 crusts
2 cups diced potatoes – about 4 Yukon gold potatoes
2 cups sliced carrots – about five
1 onion, chopped
2 cups celery, sliced
1/2 cup margarine
2/3 cup all purpose flour
1 tsp salt
1 tsp parsley
1 1/2 cups vegetable broth
3/4 cup coconut milk + 1/4 cup water
10 oz peas
Instructions
Preheat oven to 375 degrees.
Put potatoes and carrots in saucepan and cover with water. Bring to a boil, reduce heat and simmer 8 minutes covered.
Melt margarine – sauté onion and celery for about 10 minutes.
Add flour, salt and parsley. Bring to a boil and stir constantly.
Slowly add vegetable broth, milk and water. Stir until combined.
Add potatoes, carrots and peas. Remove from heat.
Grease 6 inch pie plates. Roll dough into 2 – 6 inch rounds per pie. Fill with filling. Cover with dough. Pinch bottom and top doughs together. Cut slits.
Bake for 20 to 30 minutes, or until golden brown.