A festive cookie to welcome spring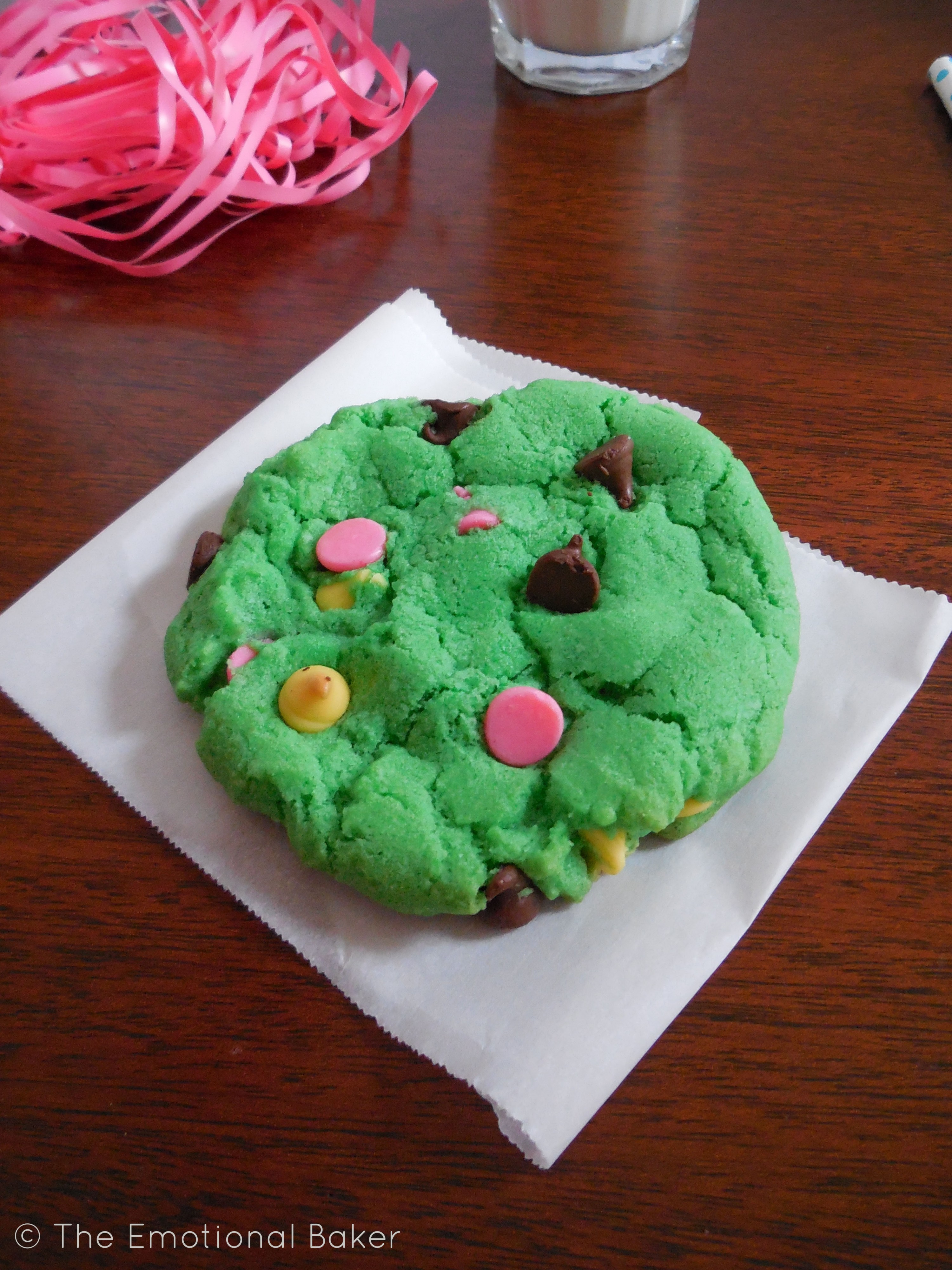 Happy Spring everyone! I whipped these cookies up the other day when I was short on time, but still wanted to make something cheery and fun. (These also doubled as St. Patrick's Day cookies 😉 )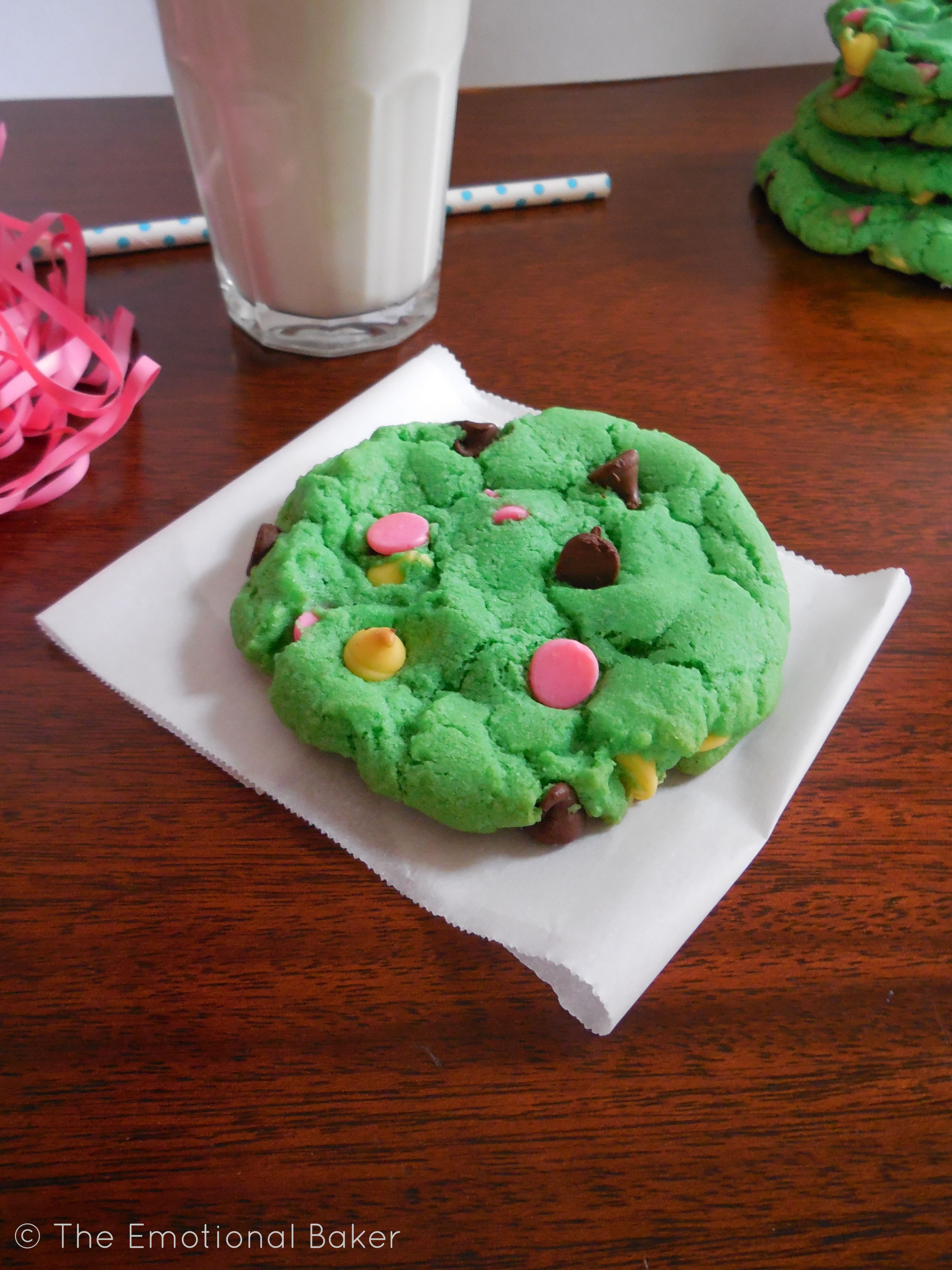 These are just a simple chocolate chip cookie with some added food coloring. Another color like blue would also look great for these. I'm not a fan of artificial colorings, but sometimes it's nice to have something fun. These are studded with Nestle Toll House Springtime Morsels.
When I made the Red Velvet Pound Cake, I toyed with dyeing the cake with beet juice, but kept forgetting to grab a can at the store. Have you ever dabbled with natural food coloring? How did it turn out?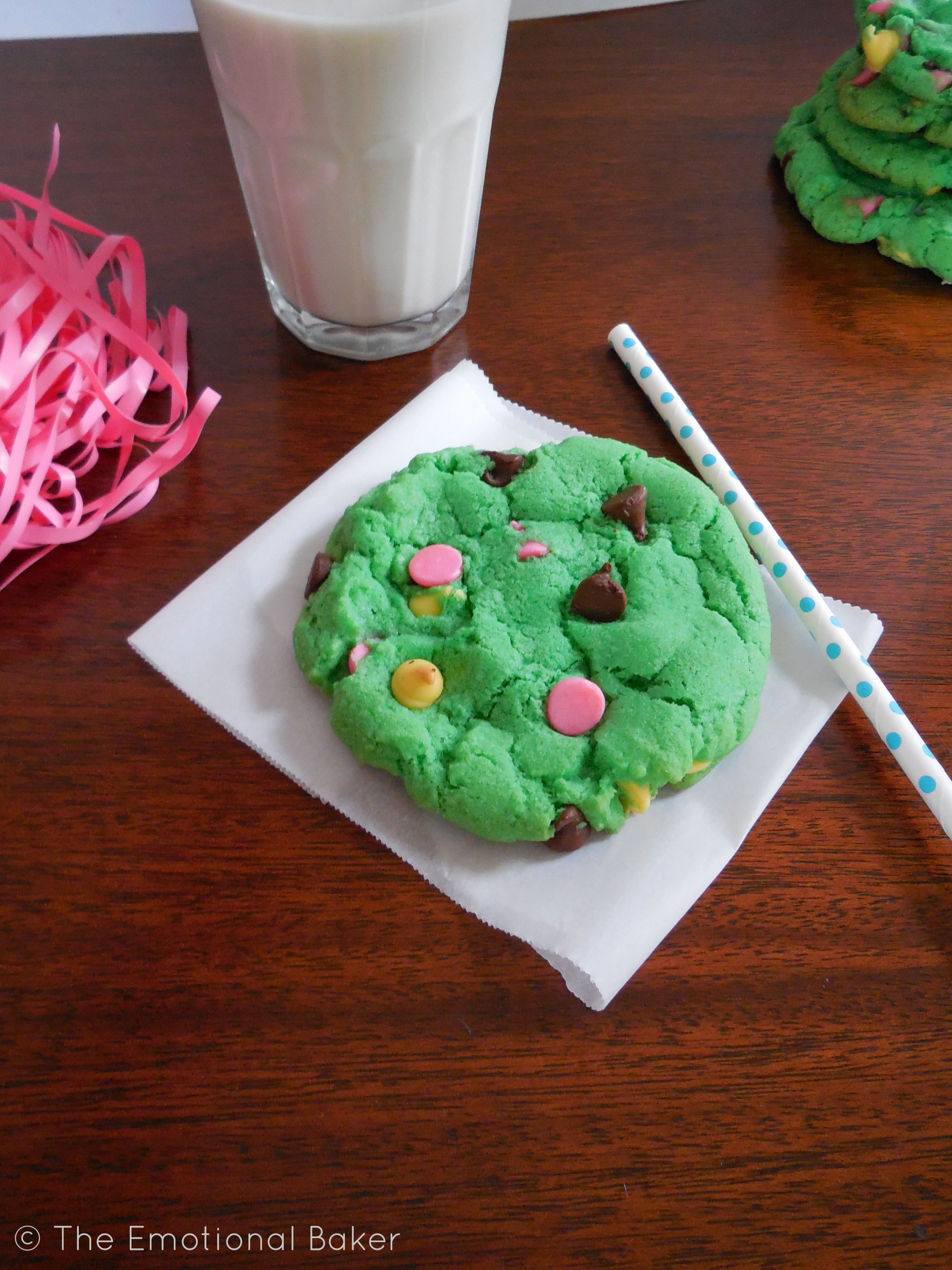 Hope you get a chance to try these cookies and are beginning to see some signs of spring!
Springtime Chocolate Chip Cookies
Author:
Ingredients
1/2 cup margarine
1/2 cup brown sugar
1 cup sugar
1 tsp vanilla extract
1 tsp green food coloring, or color of your choice
1/3 cup almond milk
1/3 cup canola oil
2 1/2 cups all purpose flour
1 tsp baking powder
1 tsp baking soda
1/2 tsp salt
1 cup springtime chocolate chips, Nestle Toll House
Instructions
Preheat oven to 350 degrees.
In large bowl, cream margarine, sugars and vanilla with hand mixer until well combined, about 2-3 minutes.
Mix in food coloring.
In measuring cup, whisk almond milk and canola oil. When combined, blend into margarine mixture.
Add flour, baking powder, baking soda and salt. Beat until dough forms. Dough may appear dry. Use hands to combine dough and press in chocolate chips.
Divide dough into 24 equal pieces.
Roll into balls and flatten with palm of hand. Top with extra chocolate chips.
Bake 10 minutes. Allow to cool on baking sheets for 5 minutes. Transfer to wire racks to cool completely.