The perfect bite: cake, frosting and chocolate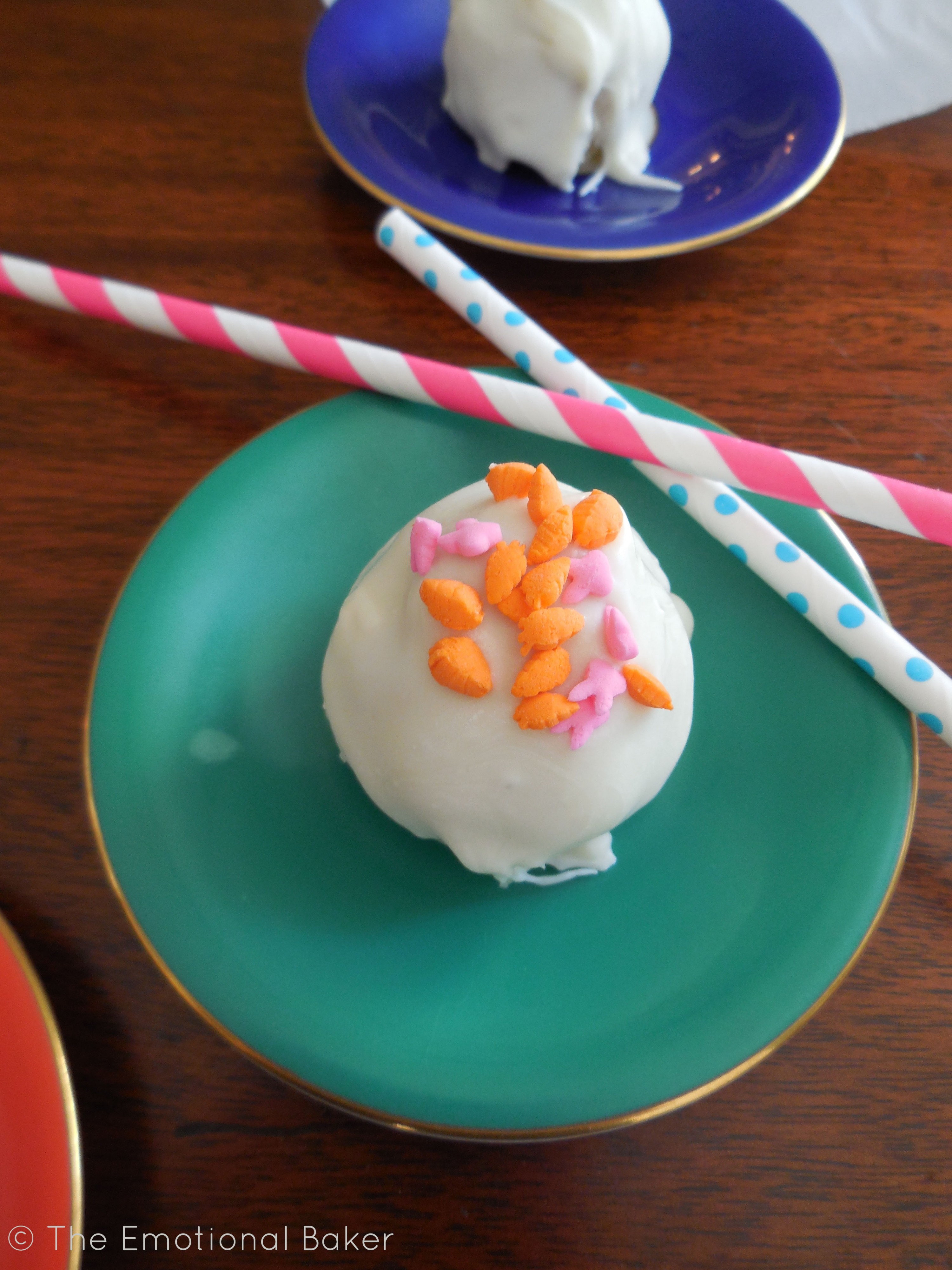 The first time I made cake pops it was from a Starbucks' kit I got for Christmas. This was several years ago. I had heard of cake pops, but didn't really know what to expect.
Well, they were delicious – sprinkled with peppermint candies, the perfect festive treat.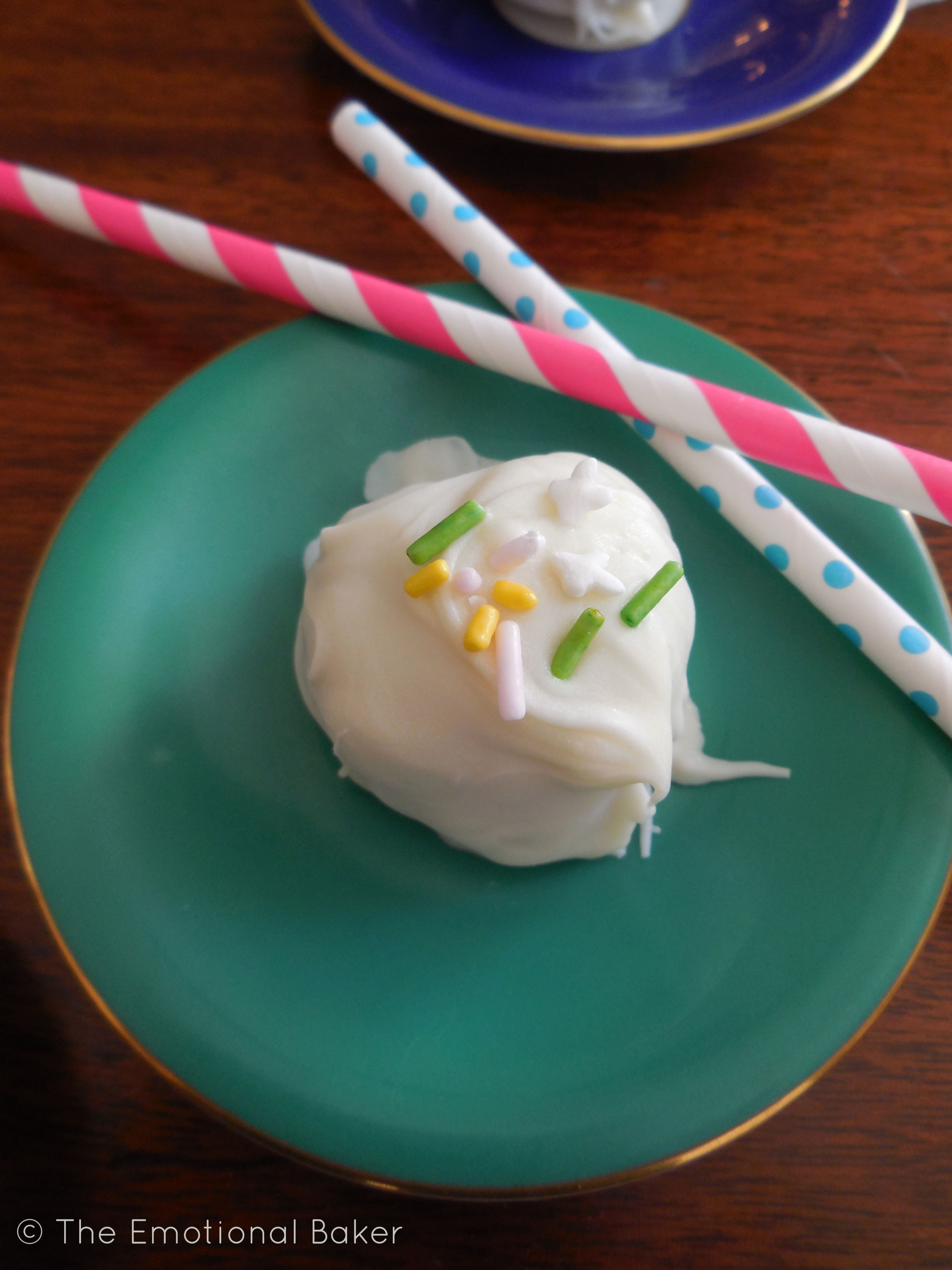 After that, I only made them one other time. It seemed like so much work – making the cake, frosting and assembling, but really it's not so bad.
For these cake balls, I made the cake the night before. It's a super easy coconut cake that is my family's go-to for birthdays and special occasions. Then the next day whip up some frosting, crumble the cake, combine with frosting and form balls. Then chill.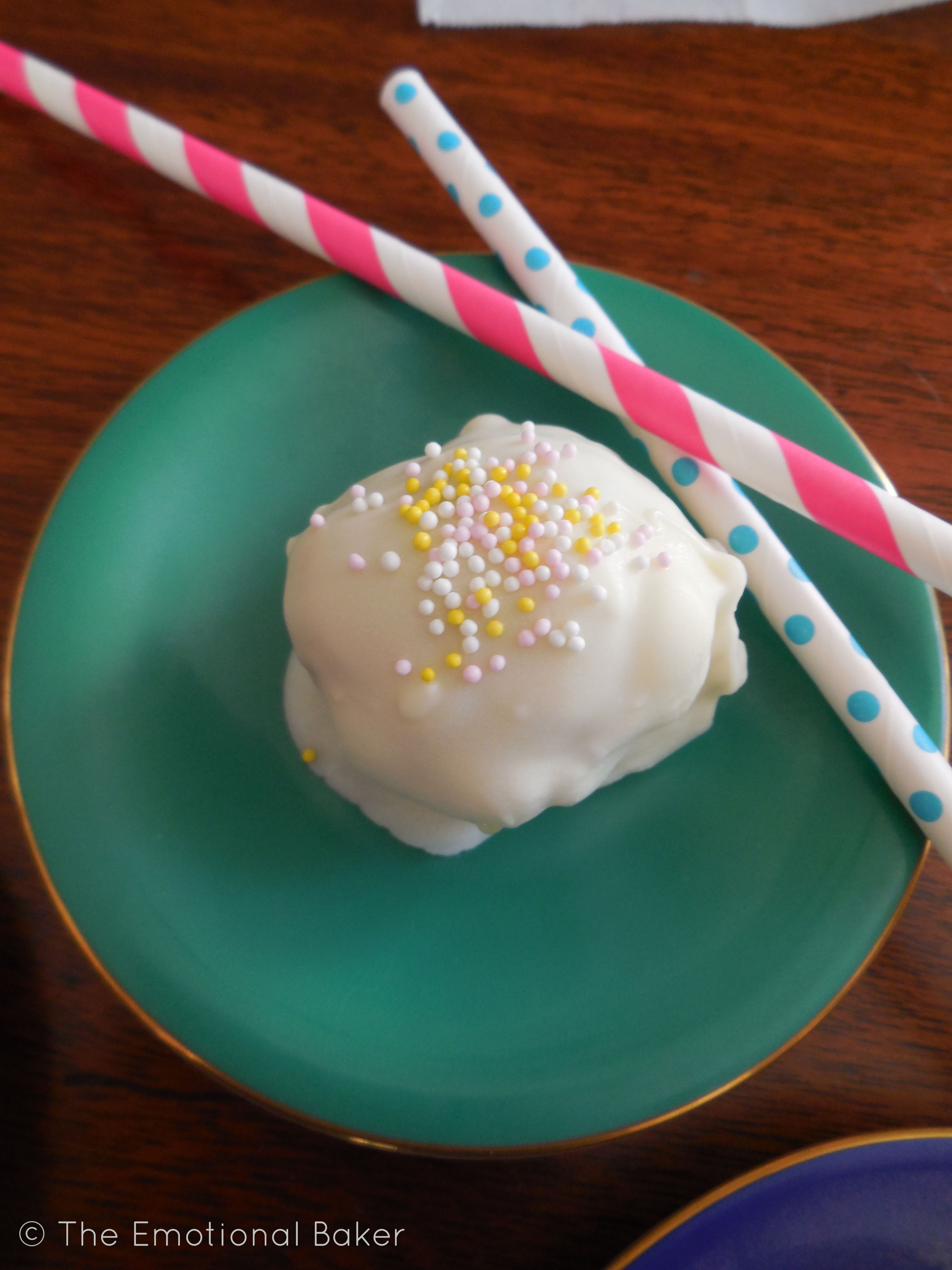 A lot of times I feel pressured to finish preparing all the treats on that day, but for these I only coated and decorated a couple balls at a time. This was so less stressful and I actually had fun decorating them.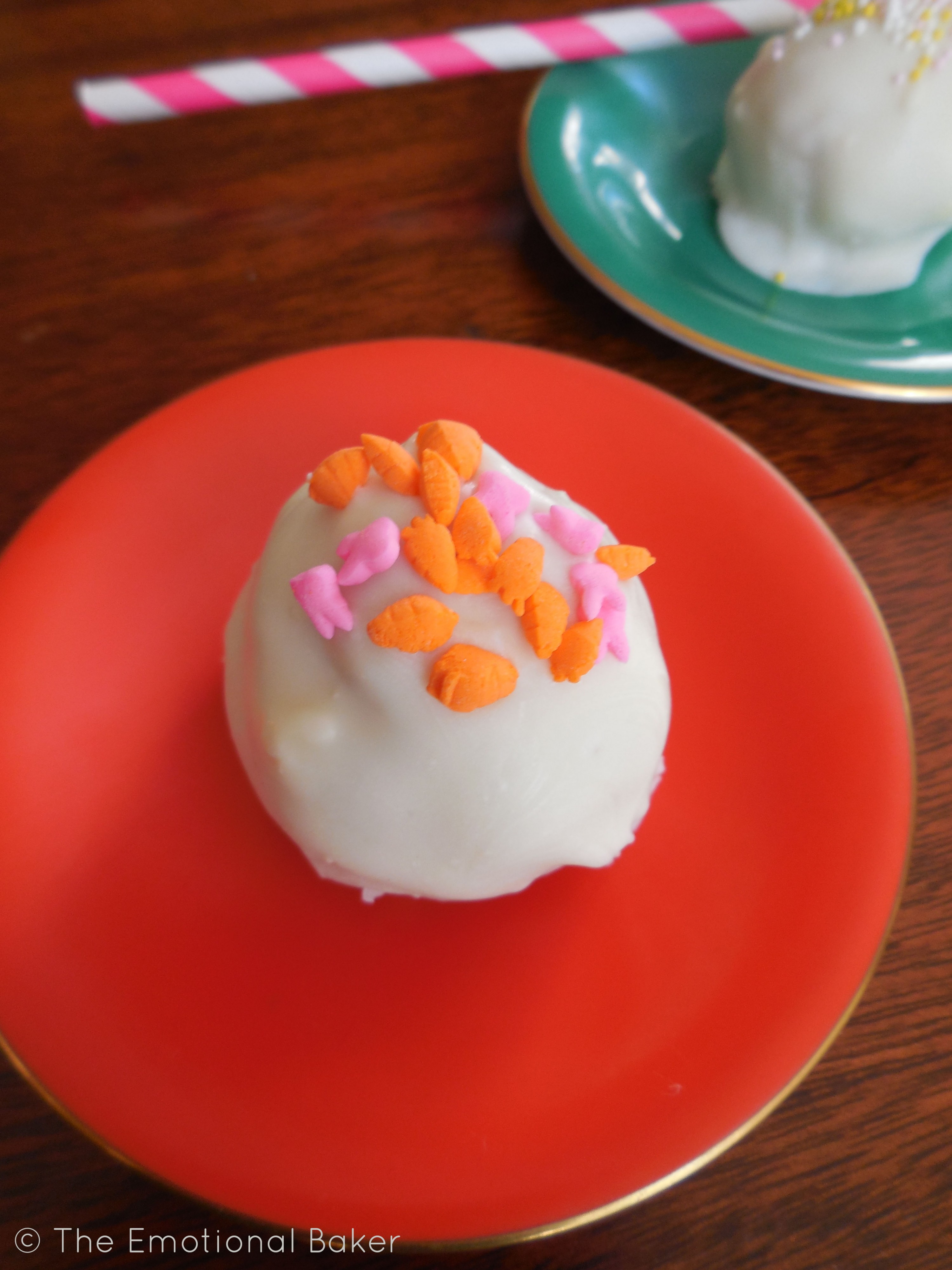 These are a great spring/Easter treat. You should definitely make them if you get the chance.
Coconut Cake Balls
Author:
Ingredients
Cake:
1 cup all purpose flour
1/2 tsp baking powder
1/2 tsp baking soda
1/2 tsp salt
1/4 cup canola oil
1 cup coconut milk
2/3 cup sugar
1 tsp vanilla extract
1 cup unsweetened shredded coconut
Frosting:
2 tbsp margarine
2 tbsp coconut milk
1/2 tsp vanilla extract
1 cup powdered sugar
Coating:
2-4 cups white chocolate or semi-sweet chocolate chips.
Instructions
Cake:
Preheat oven to 350 degrees.
In measuring cup, combine flour, baking powder, baking soda and salt.
In large bowl, combine canola oil, coconut milk, sugar and vanilla extract.
Add dry ingredients to wet and stir until combined.
Fold in shredded coconut.
Spray 8 inch cake pan with baking spray. Pour batter into pan.
Bake for 25-30 minutes, or until a toothpick inserted in the center comes out clean.
Allow cake to cool completely.
Frosting:
Beat margarine. Add coconut milk and vanilla extract. Add powdered sugar and beat until fluffy.
Assembly:
Break up cooled caked in small pieces. Stir in frosting. Shape into 24 equal pieces. Place on baking sheet lined with with wax paper and allow to chill at least one hour or until firm.
Melt 1/4 cup at a time of chocolate of choice at 60 percent power for one minute. Dip ball in chocolate, coat ball, shake off excess chocolate. Decorate with sprinkles before ball hardens.