A slightly healthified carrot cake that still satisfies your cake craving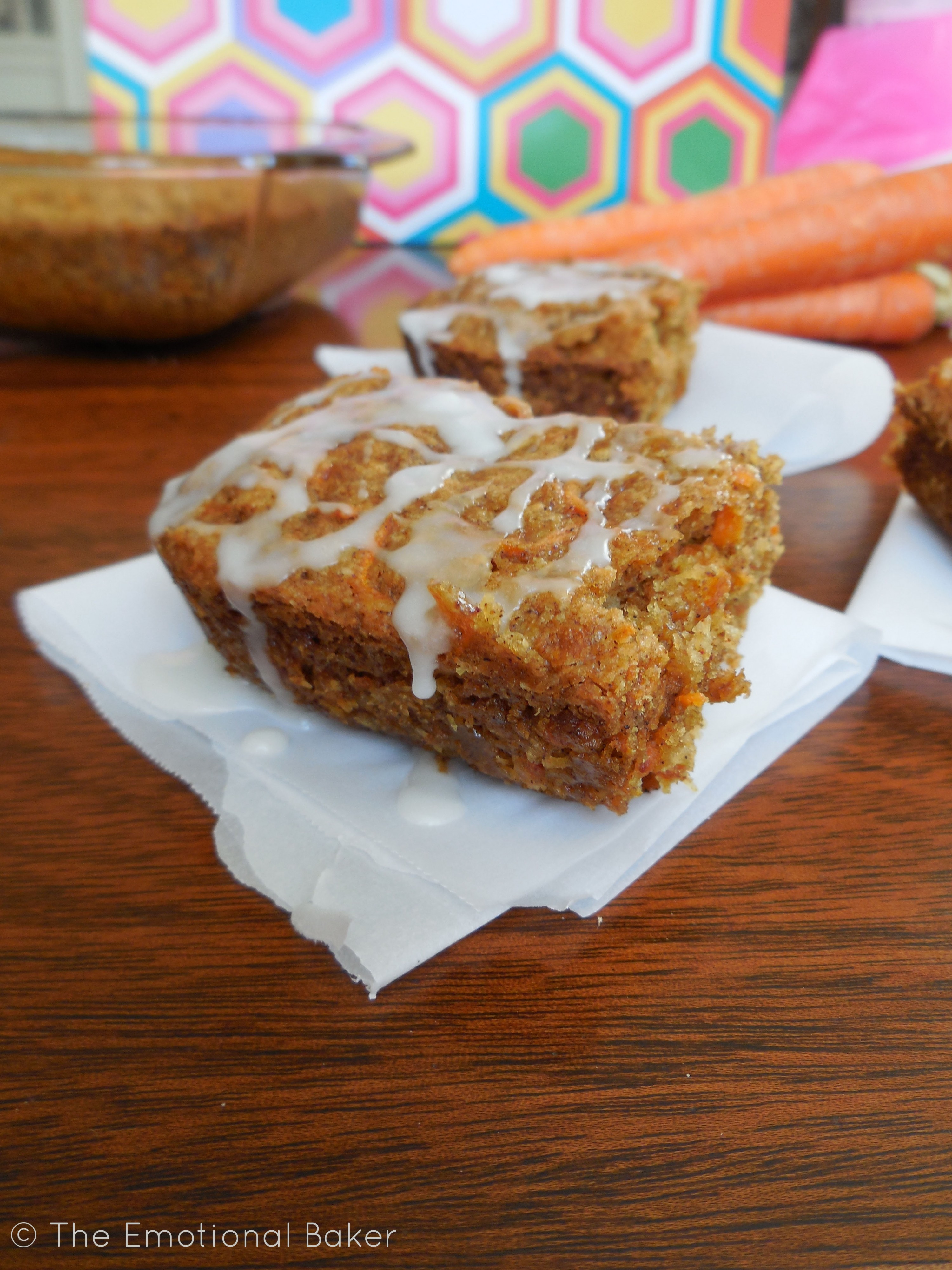 When I was younger, every Sunday my family had lunch with my grandmother. One of the places we went had a dessert bar with lots of different cakes. For some reason, the carrot cake always stuck out to me. How could a vegetable be so tasty? I was also in awe of the cute frosted carrots on top of the cake.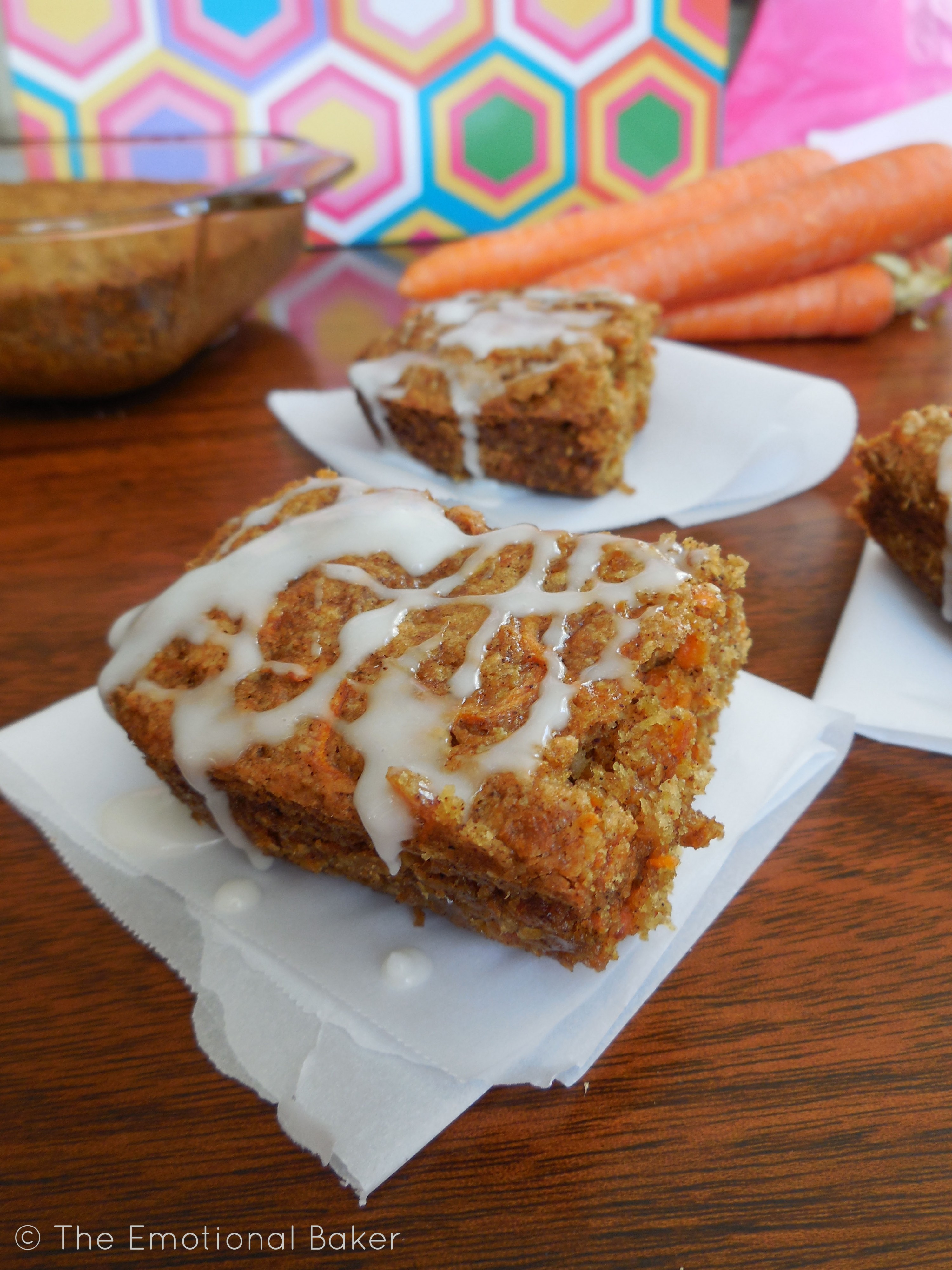 For some reason I never made my own carrot cake. Something about it was a mystery to me. One day I came across this delicious recipe. It's not your traditional carrot cake, but still uber delicious. Every spring I yearn for the day I make that recipe.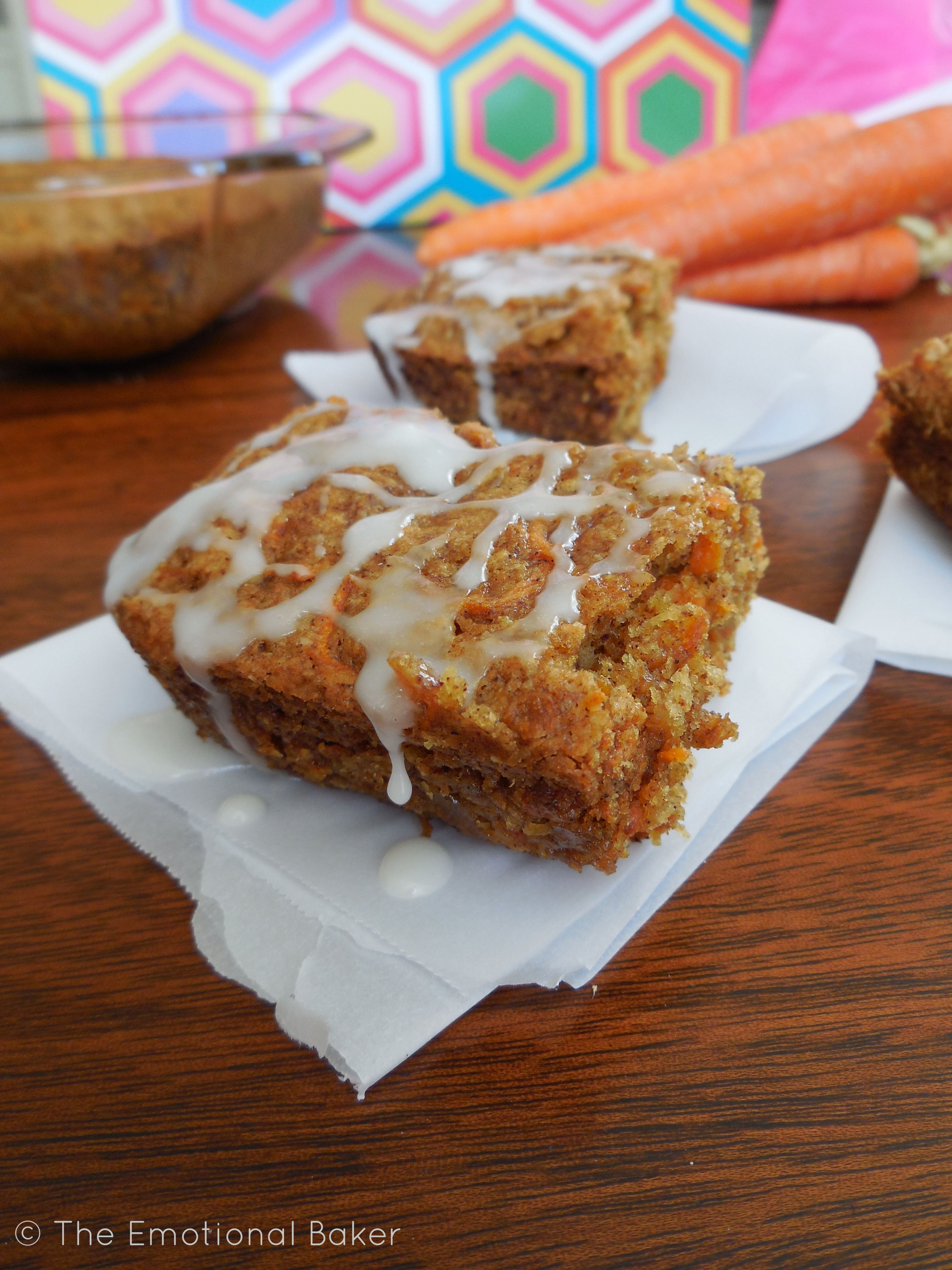 This year I decided to try my own recipe. I was going for more of a sturdy bar, but instead came out with a delicious moist cake. I added in some oat and whole wheat flour for a sweet, yet slightly healthier carrot treat.
Carrot Cake Bars
Author:
Ingredients
Cake:
1/4 cup rolled oats, ground
1/4 cup whole wheat flour
1 cup all purpose flour
1/2 cup sugar
1/2 cup brown sugar
1 tsp baking powder
1 tsp baking soda
1 tsp cinnamon
2 cups shredded carrots, about 4 carrots
1/4 cup almond milk
1/4 cup canola oil
1/2 cup shredded coconut
Icing:
1/2 cup powdered sugar
1 tbsp almond milk
1/4 tsp vanilla extract
Instructions
Preheat oven to 350 degrees.
Grease an 11 x 7 inch pan
Shred carrots in food processor.
Pulse oats in food processor.
Combine oat flour, whole wheat flour, all purpose flour, sugar, brown sugar, baking soda, baking powder and cinnamon in large bowl. Once combined, fold in shredded carrots.
Mix in canola oil and almond milk. Fold in shredded coconut.
Spread in prepared pan.
Bake for 35 minutes or until toothpick inserted in center comes out clean.
Cool at least 30 minutes.
Prepare icing by stirring together powdered sugar, almond milk and vanilla extract. Once combined, drizzle over slices of cut cake. Allow to set, if desired.