A yummy twist on my favorite granola and cake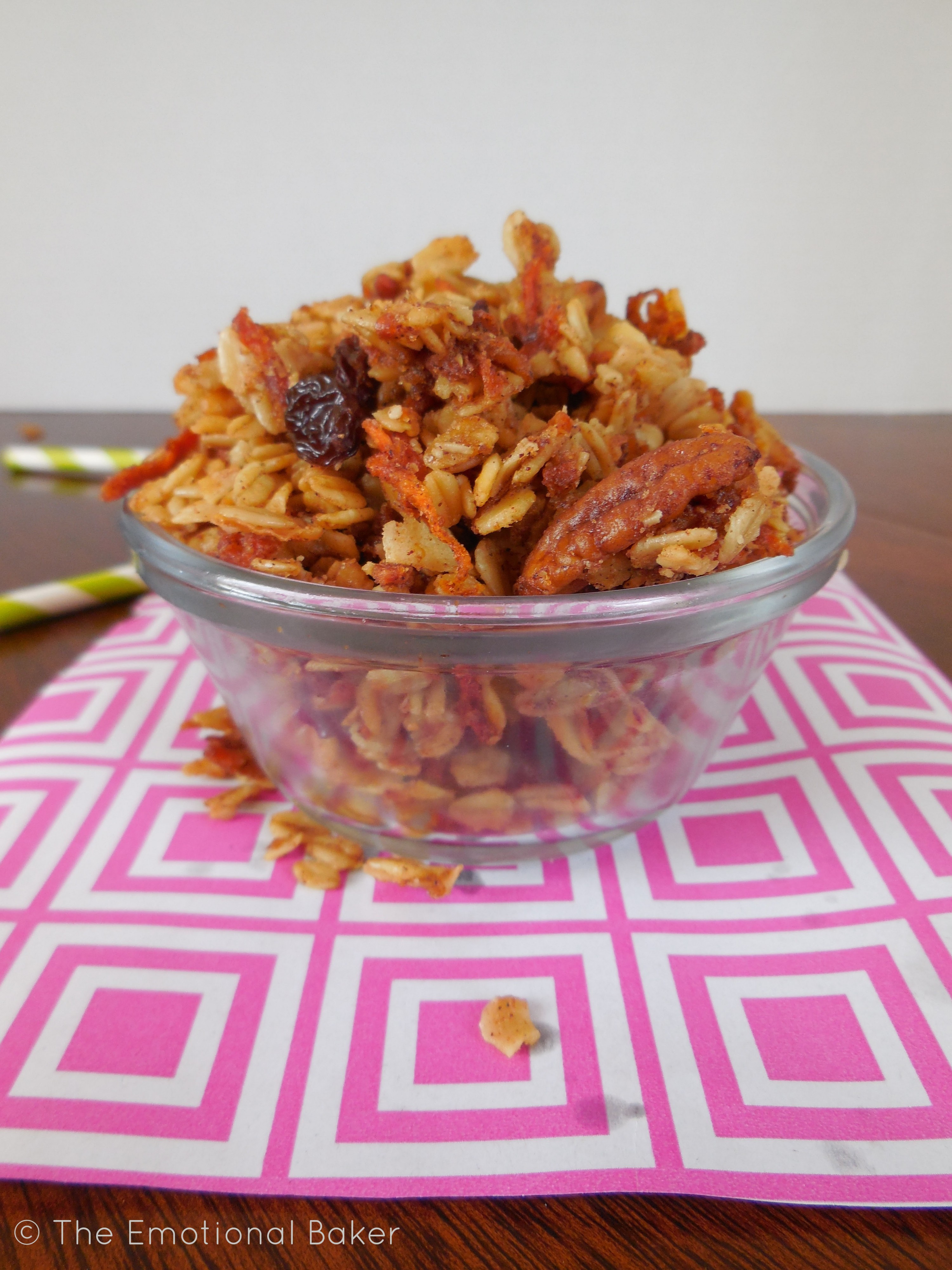 I love making granola. I make a batch at least once a week. I used to like making different recipes, but usually ended up being disappointed. When you find a good granola recipe, it's hard to stray from it.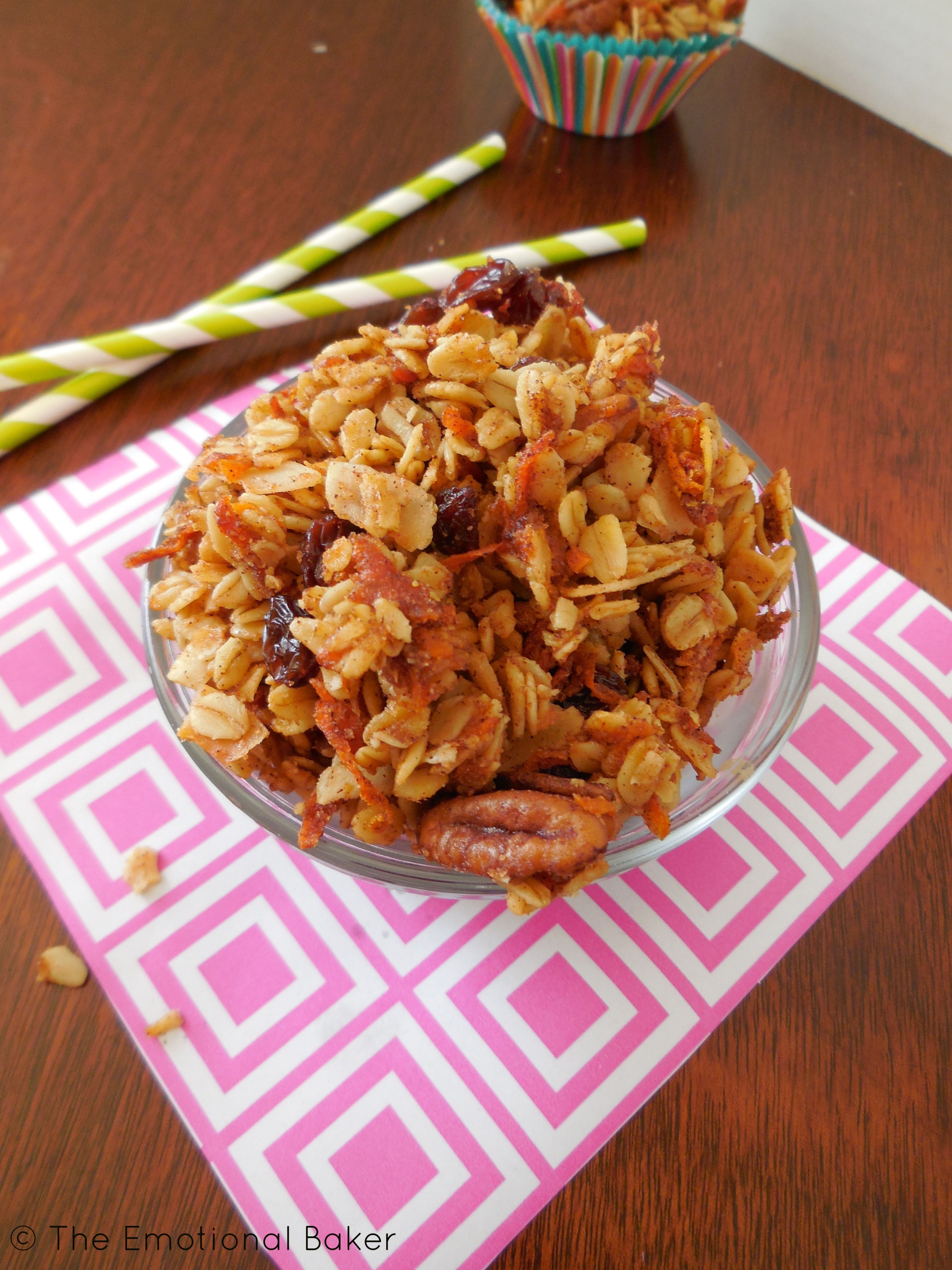 I think everyone has a different favorite granola. The Faux Martha shared her favorite and many other bloggers have, too. I've tried many, but none compare to the one I've created based off a bag of coconut.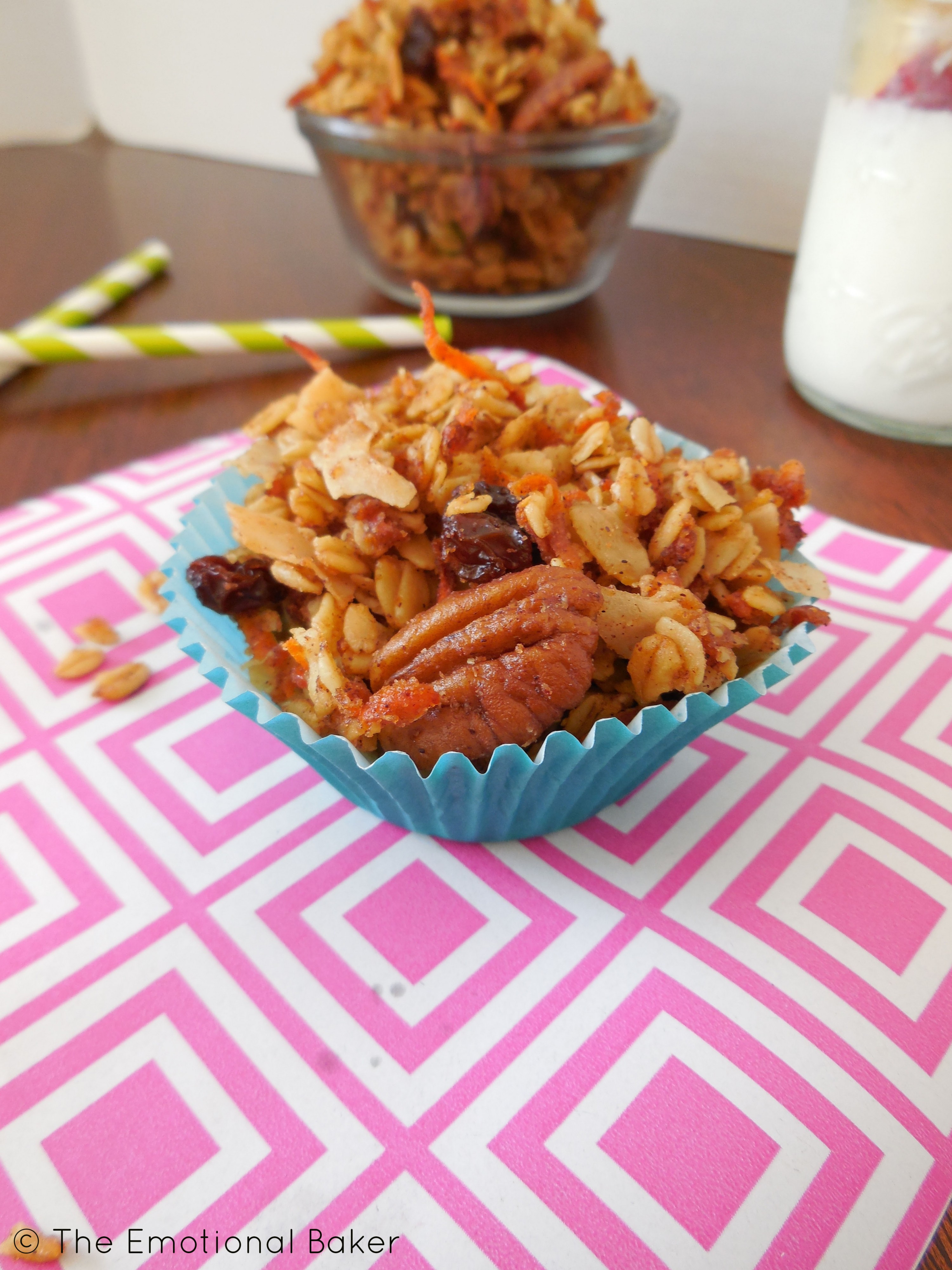 Since last fall, I've been dreaming up a Carrot Cake variety. I considered making it like my Holiday Granola, but opted to go with my old standby. With just a couple mix-in swaps, this carrot cake recipe was created.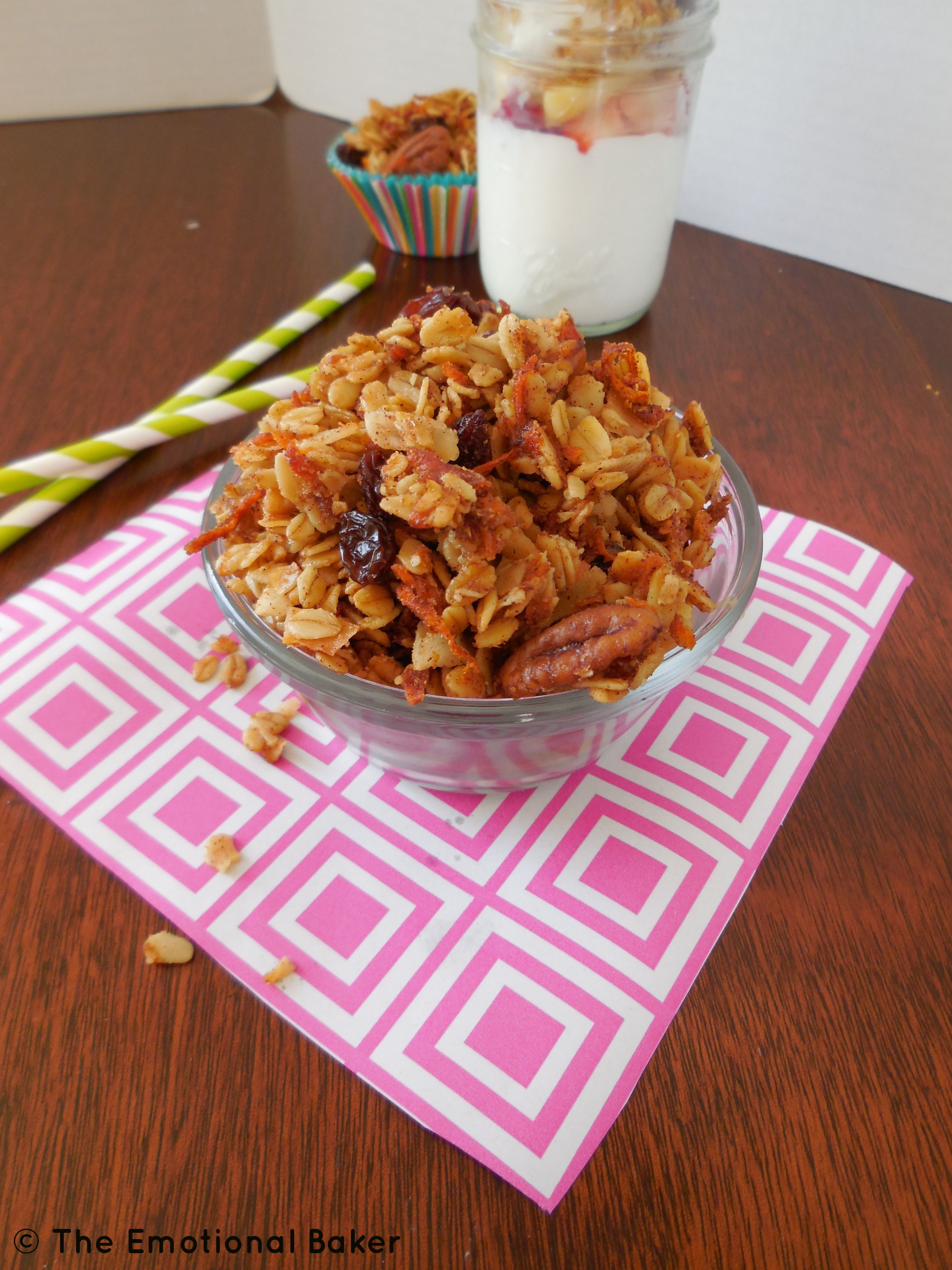 I simply added some freshly shredded carrot, upped the amount of coconut flakes and kept the number of dried fruit and nuts to a minimum, so as to not overshadow the carrot flavor.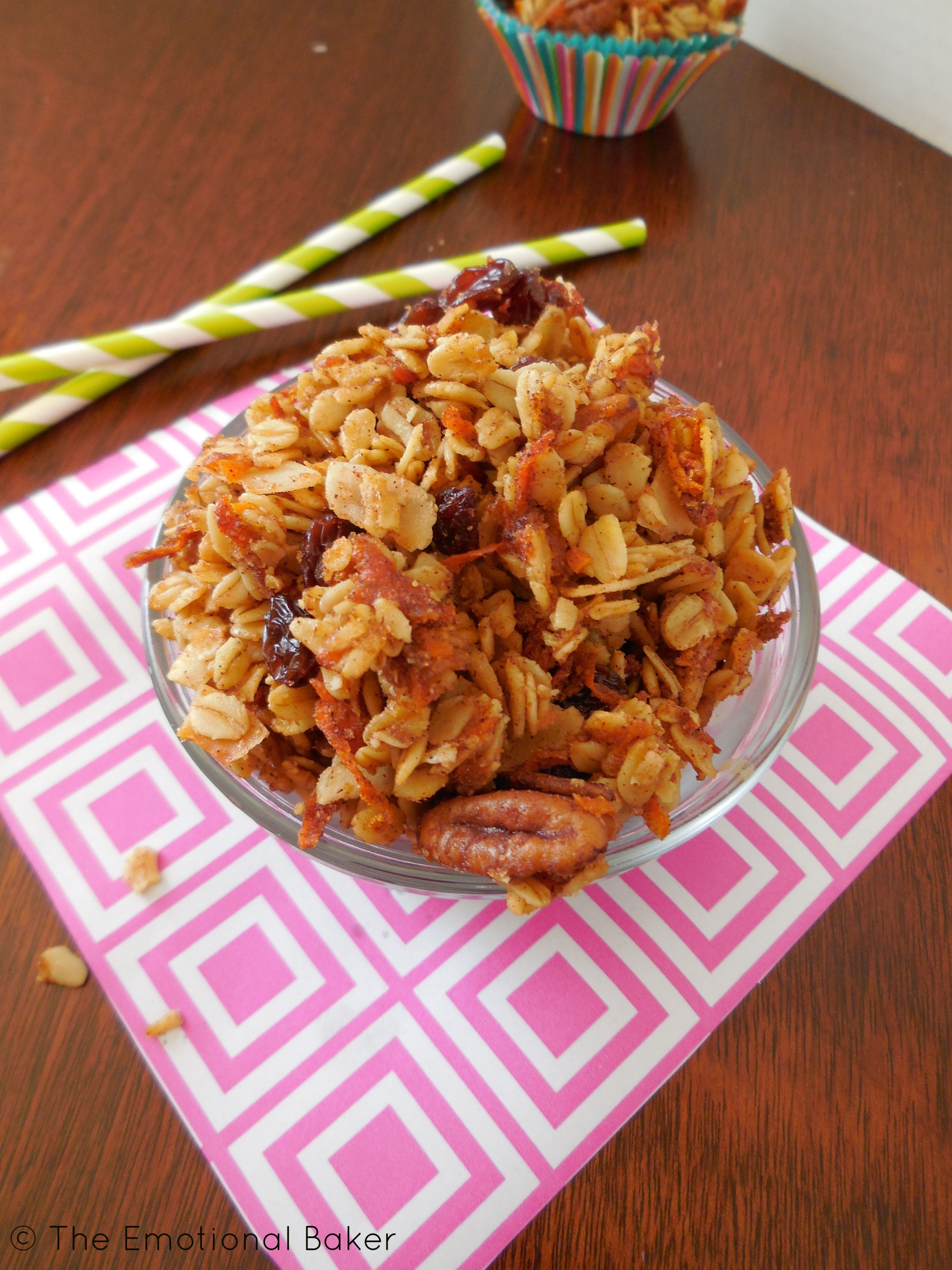 Hope you love this recipe as much as I do!
Carrot Cake Granola
Author:
Ingredients
3 cups rolled oats
1/4 cup whole wheat flour
1 tsp cinnamon
1 1/2 cups shredded carrots, about 3 large carrots
1 cup shredded coconut, large flake
1/2 cup pecans
1/2 cup maple syrup
1/2 cup canola oil
1 tsp vanilla
1/2 cup raisins
Instructions
Preheat oven to 300 degrees.
In a large bowl, combine oats, whole wheat flour, cinnamon, shredded carrots, coconut and pecans.
In measuring cup, combine maple syrup, canola oil and vanilla.
Pour into dry mixture and coat completely.
Spread onto a greased baking sheet.
Bake 30 minutes.
After 30 minutes, stir and flip granola. Add raisins.
Bake an additional 20 minutes.
Allow to cool completely.