Banana bread all jazzed up for spring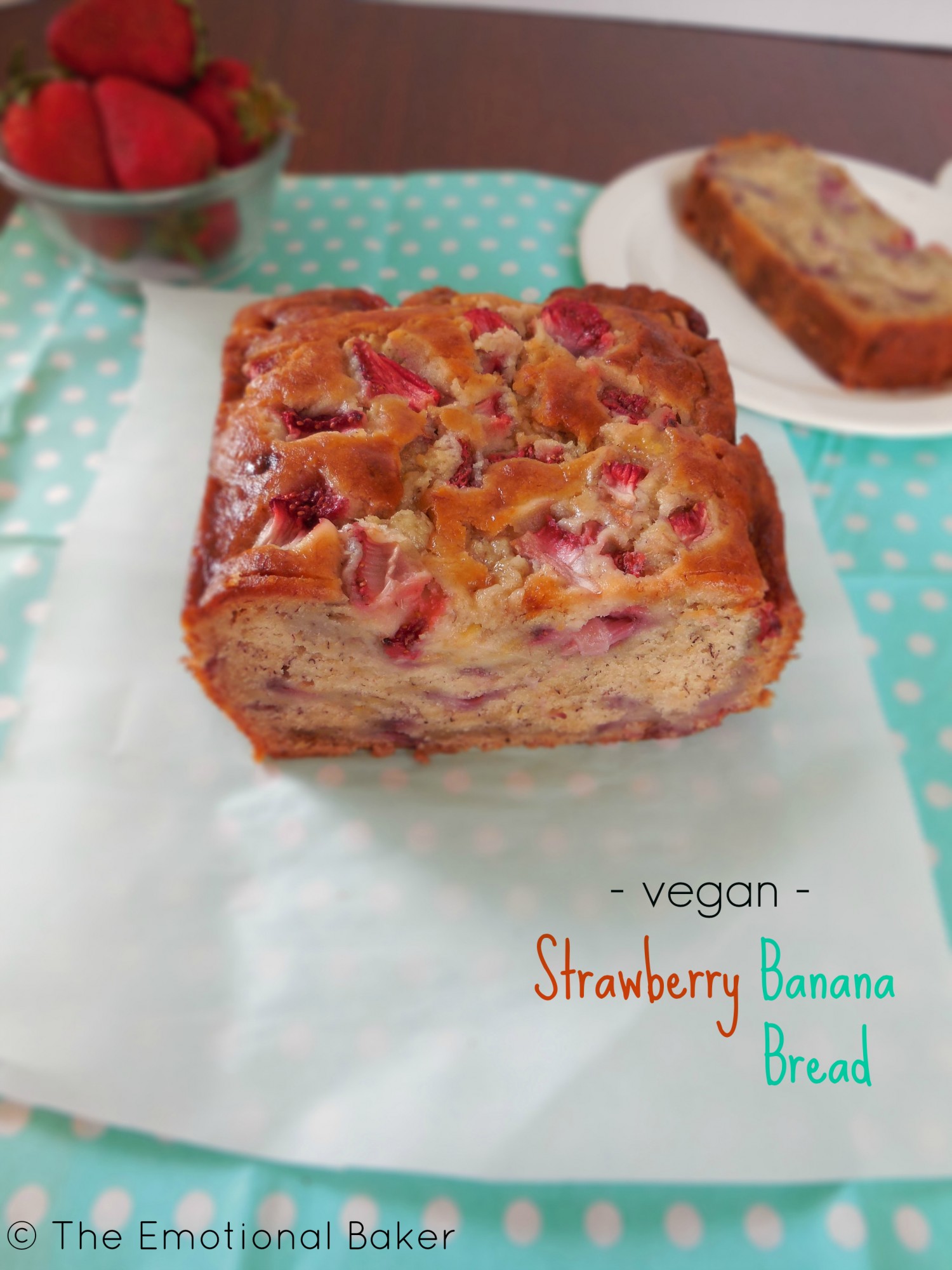 What's a more classic school time lunch than a peanut butter sandwich? Growing up it was my go to lunch. The side however might be a little more surprising.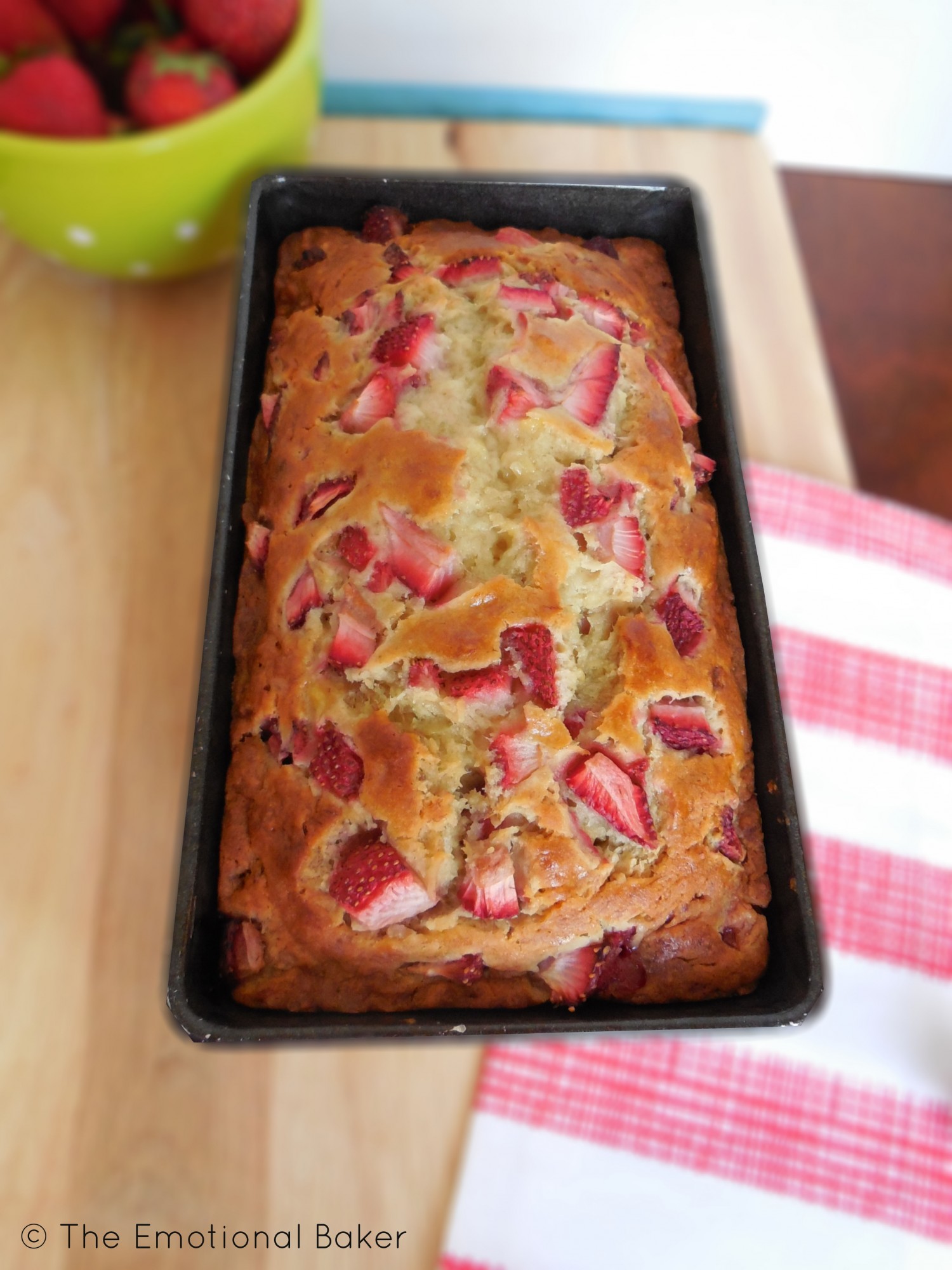 My dad was in charge of most school lunches and somehow he always had an overripe banana hanging around. Who knows how that was the case because now we hardly ever have overripe ones available for baking.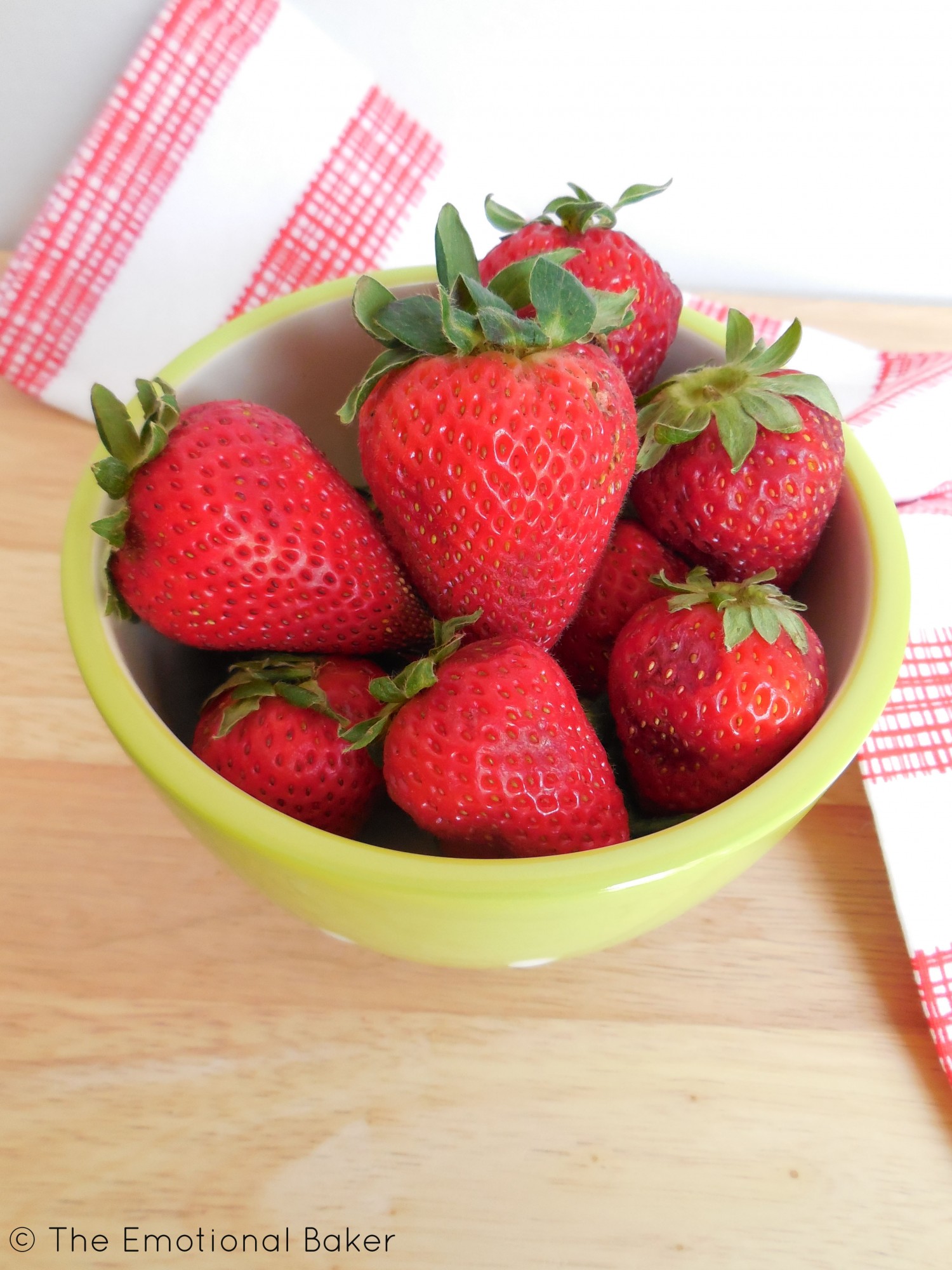 Well, lucky for me, they would almost always bust open in my lunch box. How icky is that? Therefore, for many years I couldn't stand bananas – the smell, the taste.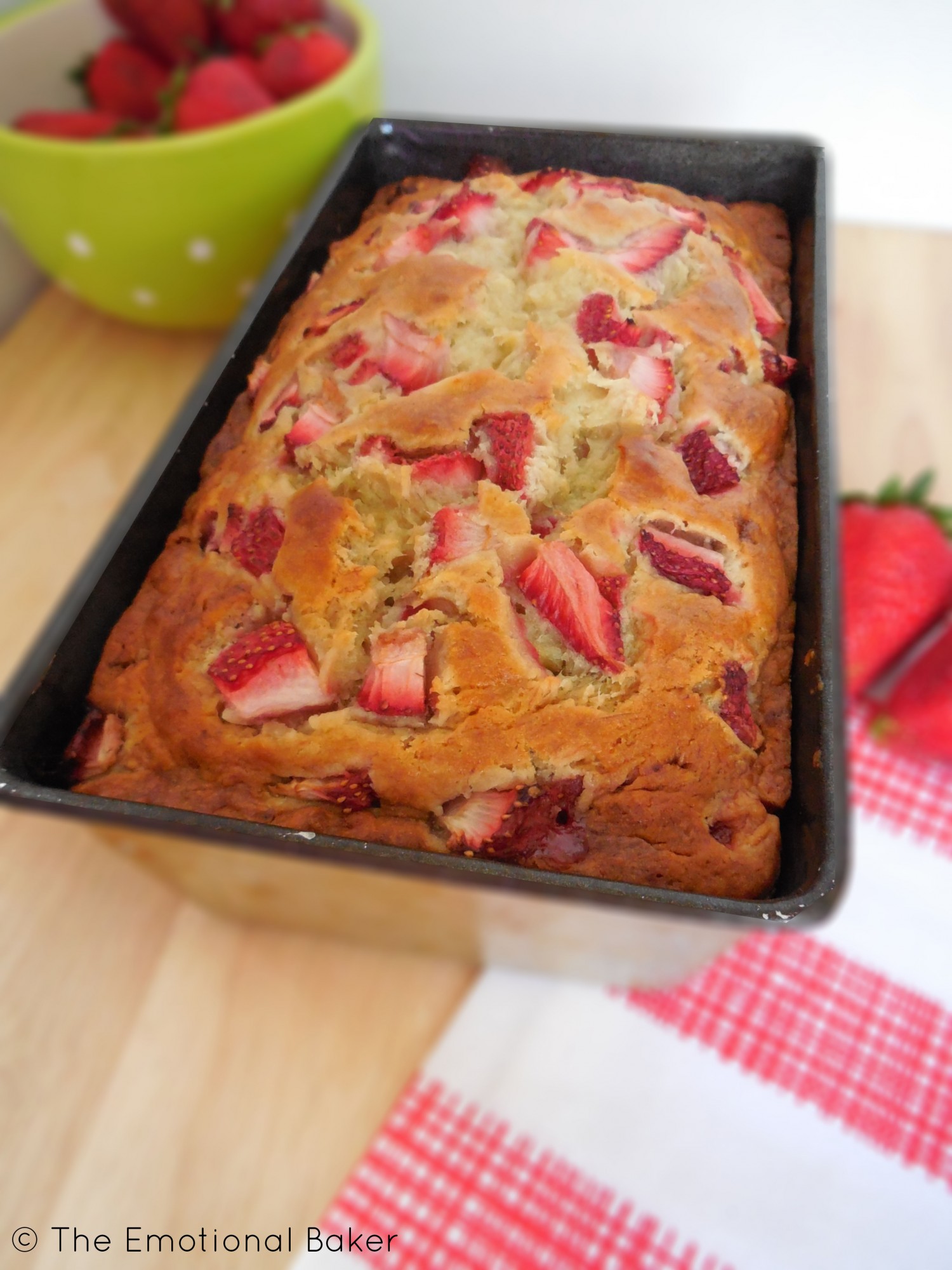 All that has changed now. I can't get enough! At the grocery store, I always get double the amount I'd usually get. I'm always blending them in smoothies and making banana bread/ muffins.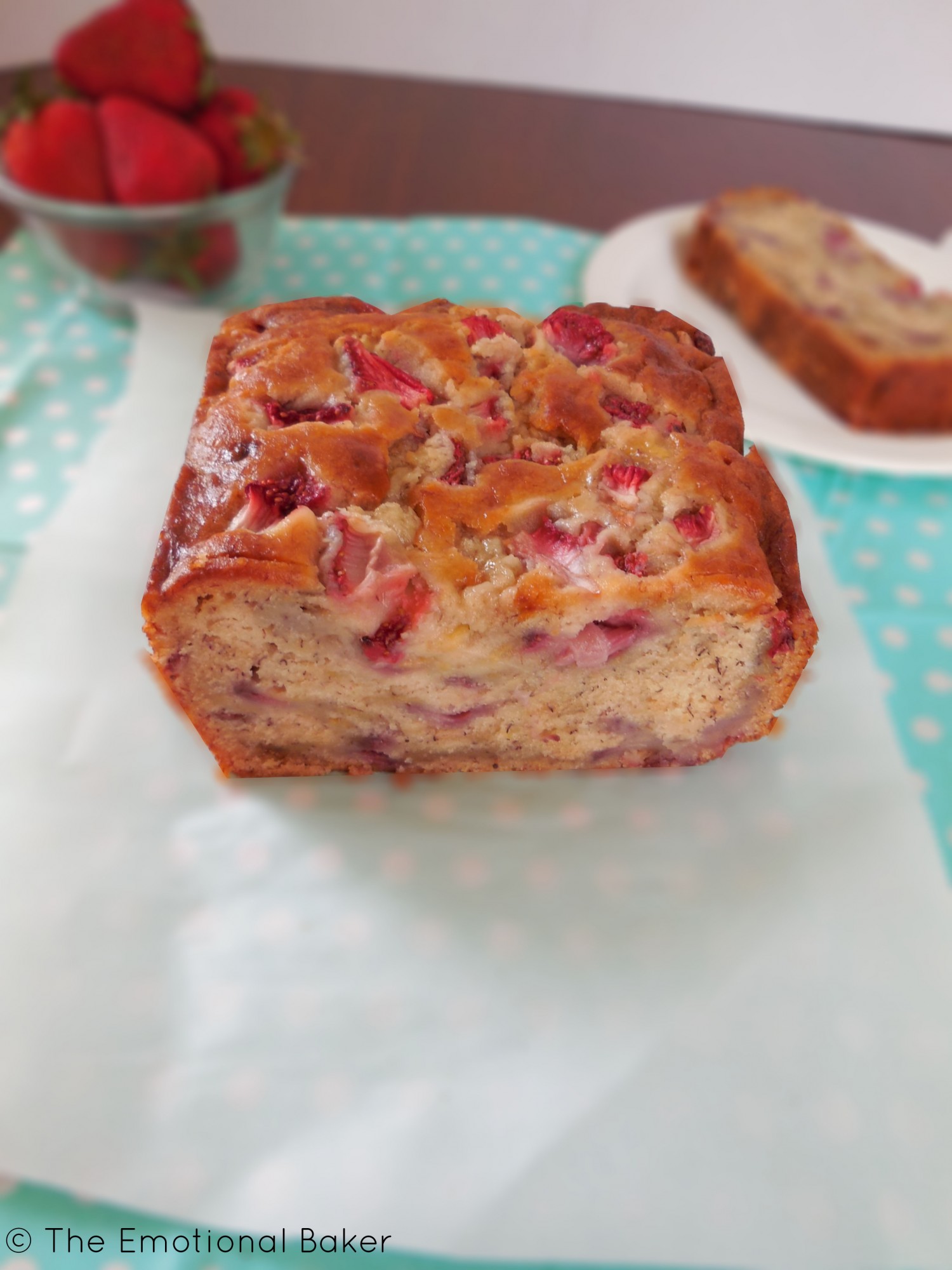 One day, I came up with the idea of adding strawberries and let me just say this was a delicious loaf! The strawberries burst open while baking making it seem like the loaf has not cooked all the way through, but don't worry – it has! You must try this loaf. It combines an everyday favorite with a seasonal mix-in.
Strawberry Banana Bread
Author:
Ingredients
4 overripe bananas
1/2 cup canola oil
1 cup sugar
2 cups flour
1/2 tsp baking soda
1/2 tsp salt
1/4 cup coconut milk
1 cup diced strawberries, about 10 strawberries – plus two diced for topping
Instructions
Preheat oven to 350 degrees.
Mash bananas in large bowl. Add oil and sugar and mix until combined.
Add flour, baking soda and salt. Mix until combined.
Stir in coconut milk until fully incorporated in batter.
Fold in diced strawberries.
Pour into greased 9 x 5 inch loaf pan. Top with two diced strawberries.
Bake for 1 hour and 15 minutes or until a toothpick inserted in the center comes out clean. (Traces of strawberry may remain)
Allow to cool for 30 minutes in pan. Then transfer to cooling rack.
PS: Have you ever tried coconut jam on banana bread? It's my newest obsession and I'd have it every day for breakfast if I could!