Mini donuts filled with key lime flavor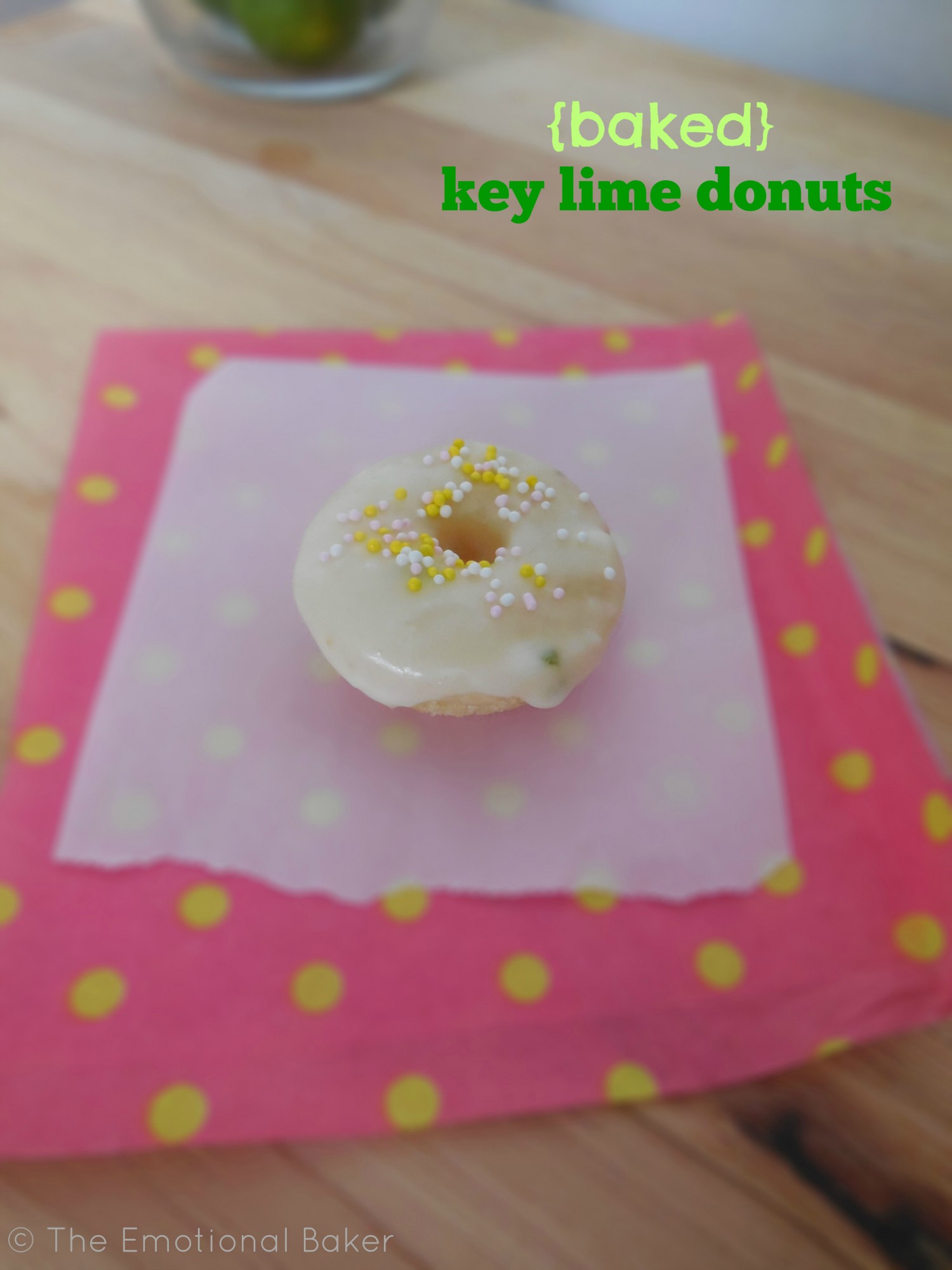 This past Sunday, 5/11, was my best friend, Winston's, ninth birthday. Winston is my golden retriever. If you follow me on Instagram, you'll see him in his supervisory role as part-time baker/ clean up crew team member. This post is dedicated to him.
Although he didn't snack on this batch of Baked Key Lime Donuts, I'm sure he'd love them (he loves to taste test – i.e. steal from the counter.) Below I'm sharing nine awesome facts about my main man.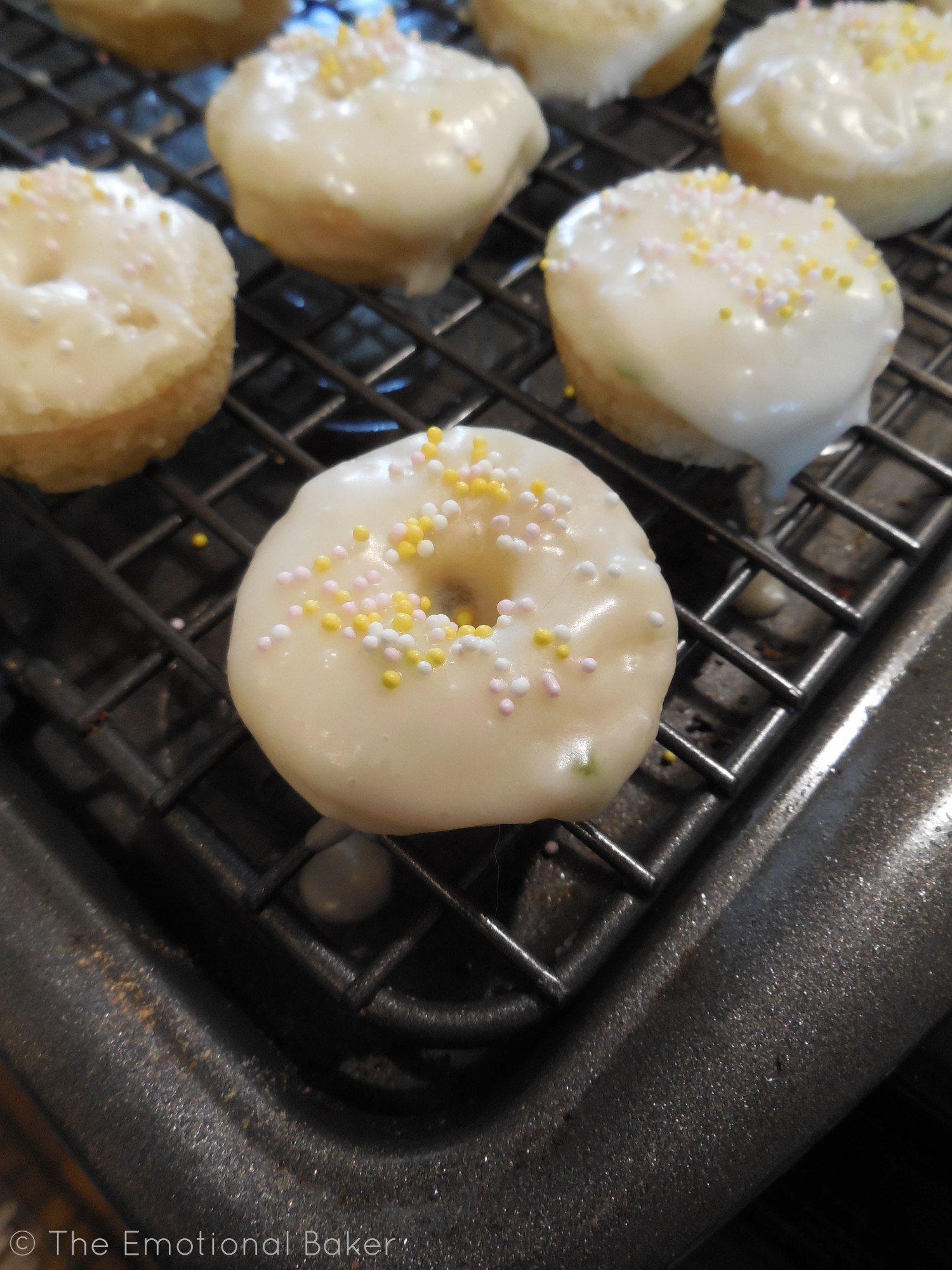 1) Winnie's favorite toy is his pig – or his polar bear – or his snake – He has quite the collection!
2) He loves the sound (and I guess the taste) of Pam. Whenever I spray it, he comes running in the kitchen and licks the floor. (I guess I should spray it over the sink, but what would be the fun in that?)
3) His favorite snack is carrots. Whenever he hears chopping on the cutting board, he knows there's always the possibility he'll get one. (& then take it in the other room to ensure no one steals his.)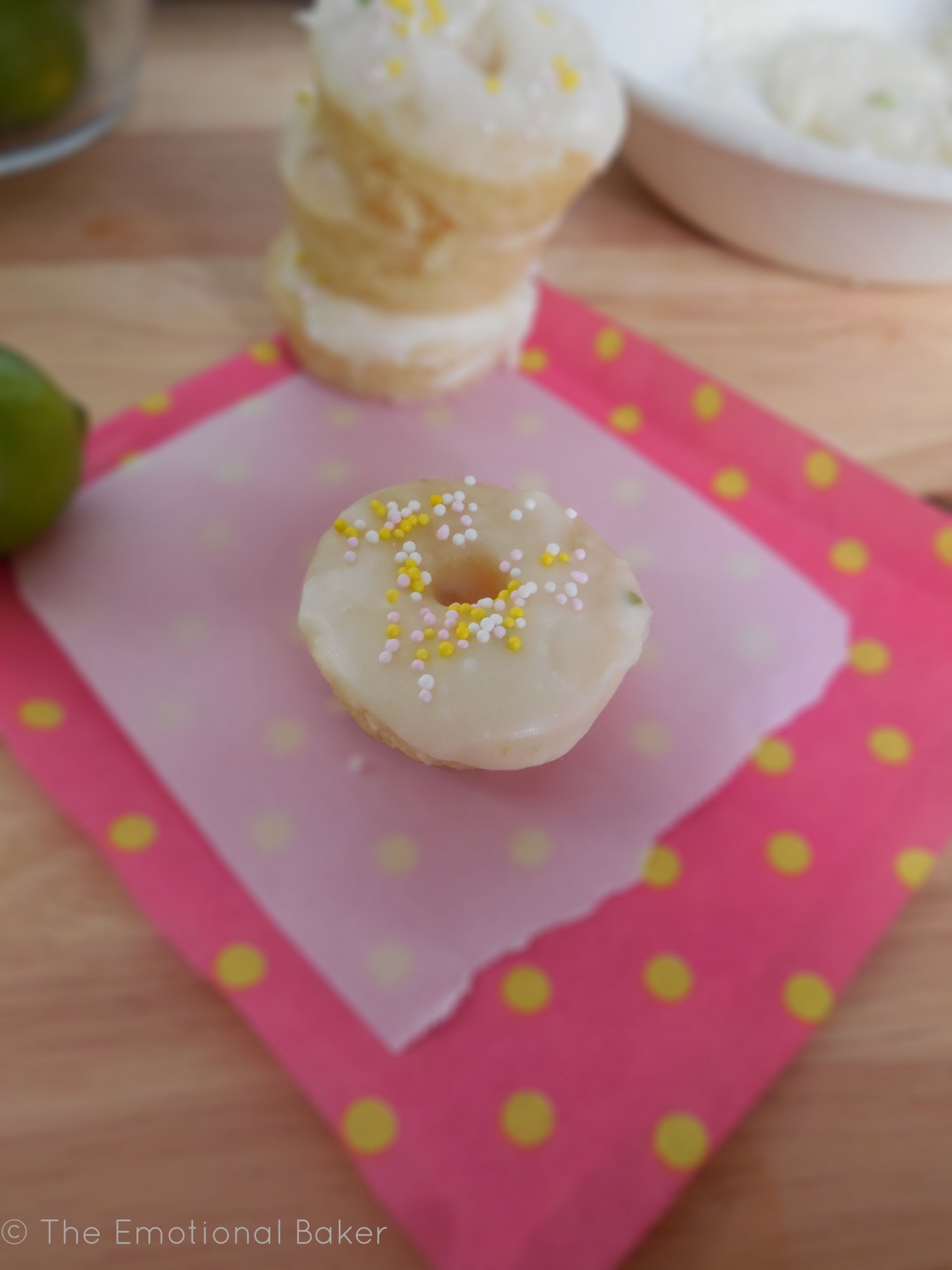 4) The best way to spend a summer day? Pool side with a Fun Pop – any flavor will do!
5) After switching diet several times for stomach problems and sensitive skin, he has found the tastiest dog food – venison! He gets so excited at meal times! We have a little routine before he gets to eat – sit, shake, drool, speak!
6) On his walks, he loves to roll around in the grass.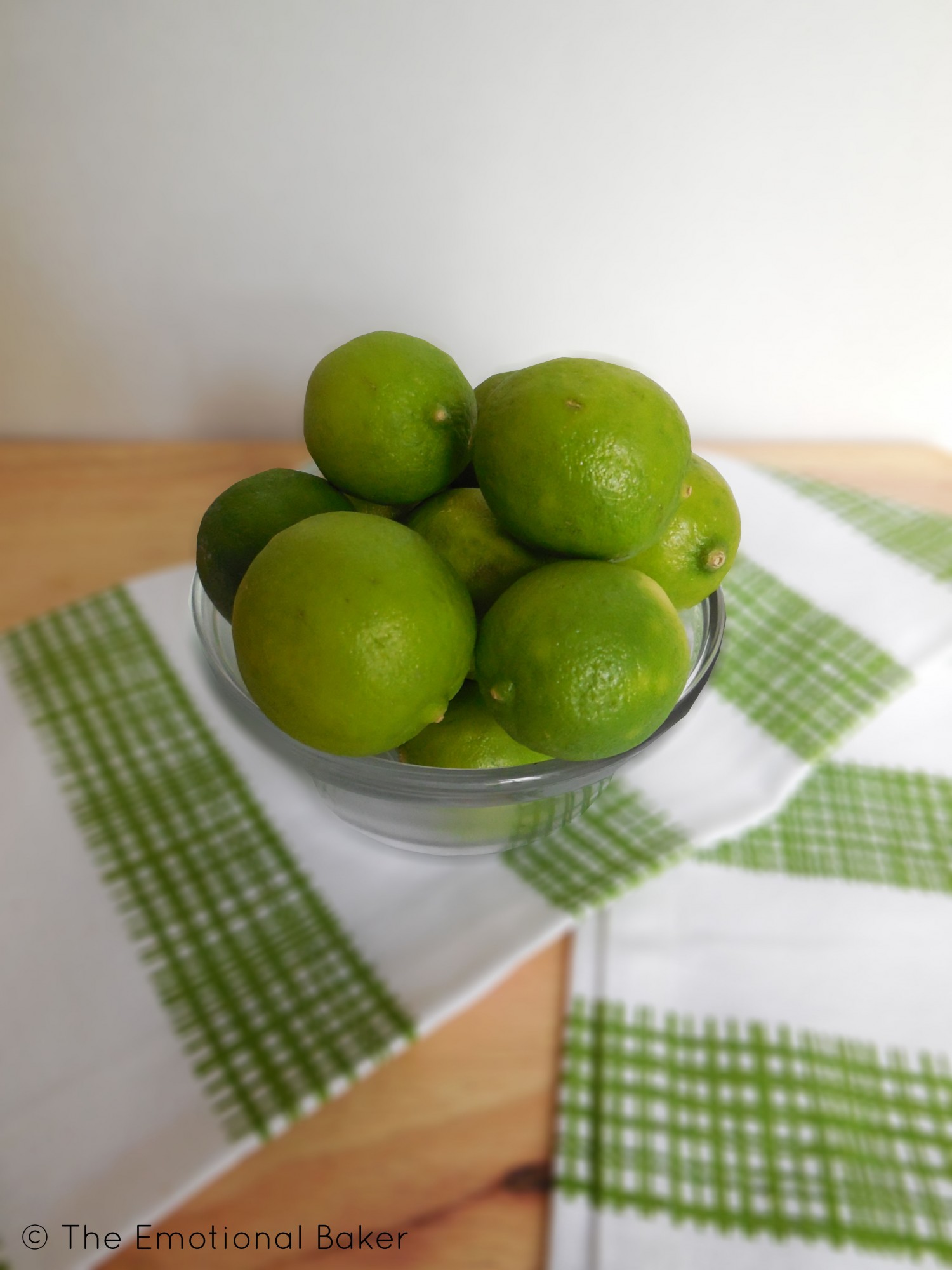 7) He knows which presents are his. You can't leave his presents under the tree at Christmas because he'll peek! He's the best present opener!
8) One of his favorite words to hear – SPILL. Just say that and he comes running! It's not easy being on the clean up crew.
9) He loves getting back scratches especially when the giver is on the floor. Go sit on the floor, call him and you'll have a golden right up against you in no time.
I love you Winnie!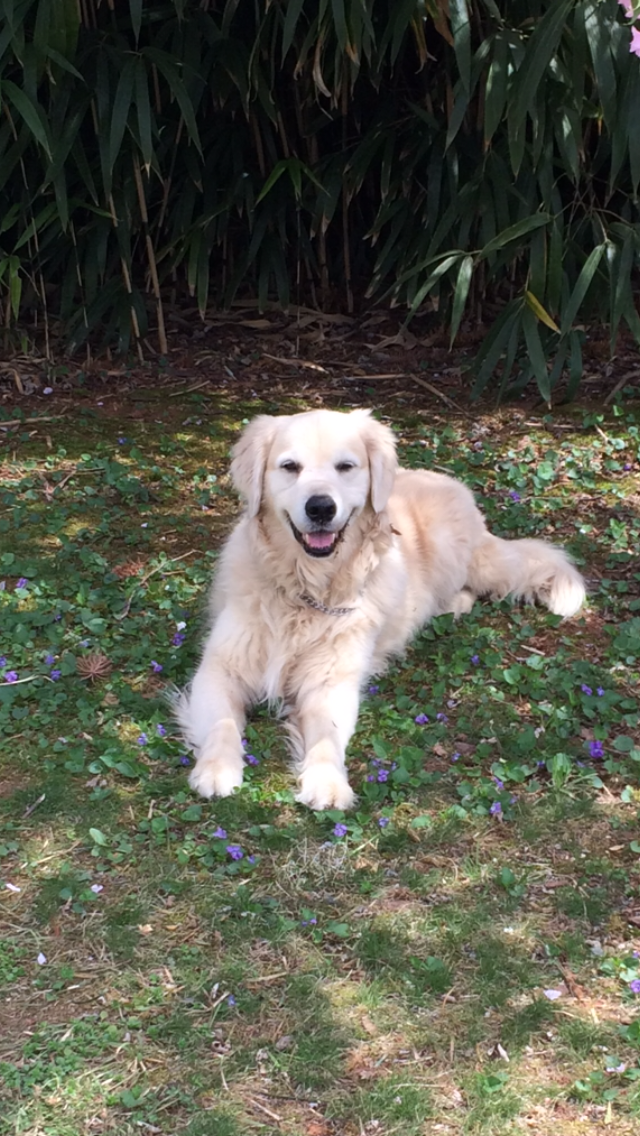 So on to this sweet treat. These are sweet little mini donuts filled with key lime juice and key lime zest. I just happened to come across these in the store and had to come up with a way to use them. I stayed away from making baked donuts because of all the trouble I had the first time. This time I just stayed calm and used a sandwich bag to pipe the batter into the pan. These were so delicious. I'm sure I'll be baking more donuts!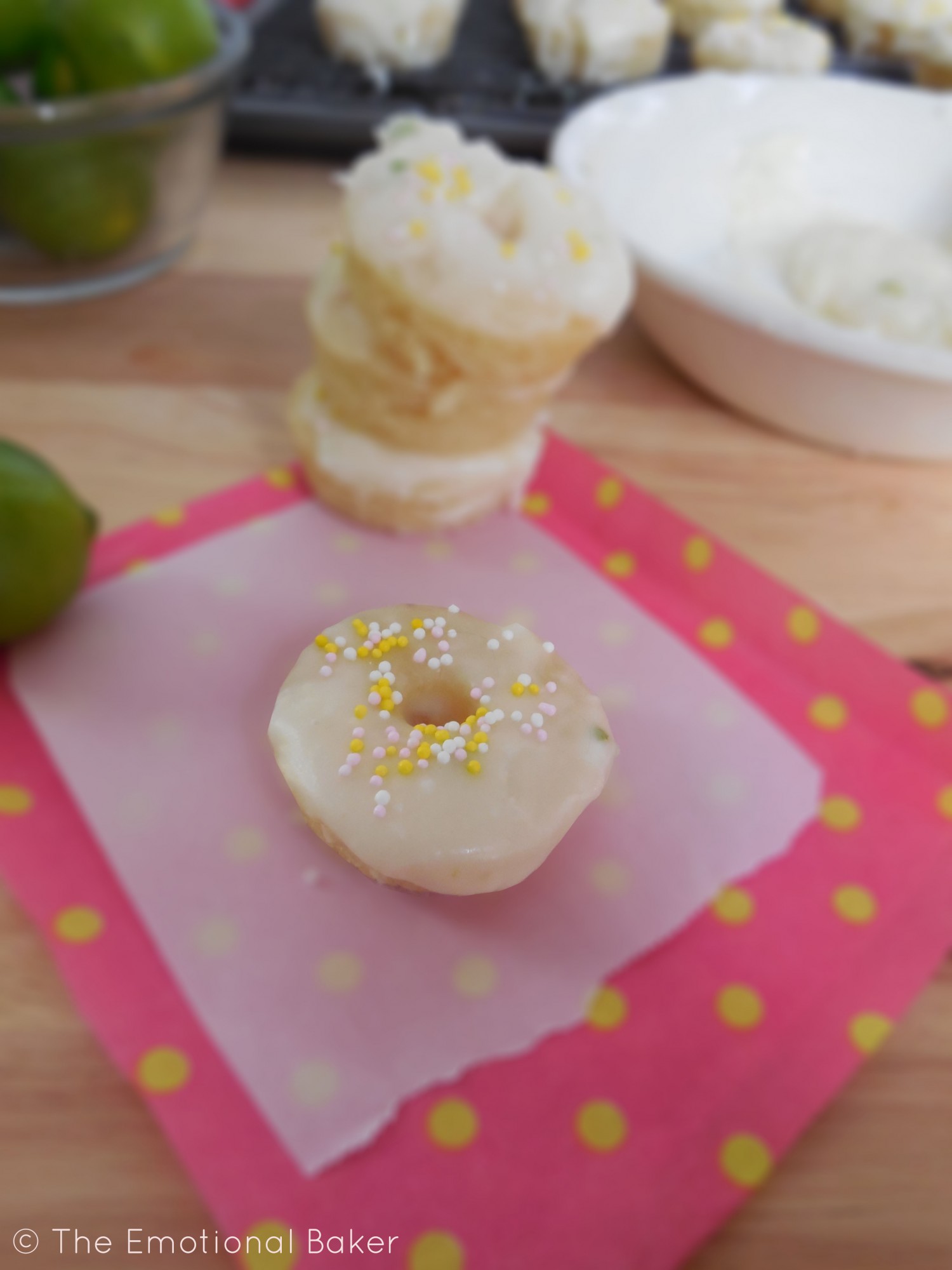 Baked Key Lime Donuts
Author:
Ingredients
1/3 cup lime juice
1/3 cup almond milk
1/2 cup oil
1/4 cup applesauce
1 tsp vanilla
2 cups all purpose flour
1 1/2 tsp baking powder
1/2 tsp baking soda
1 tsp salt
3/4 cup sugar
Zest of two limes
For the glaze:
1 cup powdered sugar
2 tbsp margarine, melted
1 tsp vanilla extract
1 tbsp almond milk
1 tbsp lime juice
Instructions
Preheat oven to 350 degrees.
Combine lime juice and almond milk, allowing to curdle.
In medium sized bowl, combine oil, applesauce and vanilla. Stir in juice and milk mixture.
In large bowl, combine flour, baking powder, baking soda, sugar and salt. Pour liquids into dry and mix until combined. Fold in lime zest
Grease mini donut pan. Use a sandwich bag (with hole cut at corner) or piping bag to put batter in pan.
Bake for 10 minutes. Cool five minutes. Transfer to cooling rack.
Make glaze.
Stir melted margarine into powdered sugar. Once combined, add extract, milk and juice. Once smooth, dip cooled donuts in glaze. Coat with sprinkles and allow to set.