Fudgy chocolate muffins made with avocado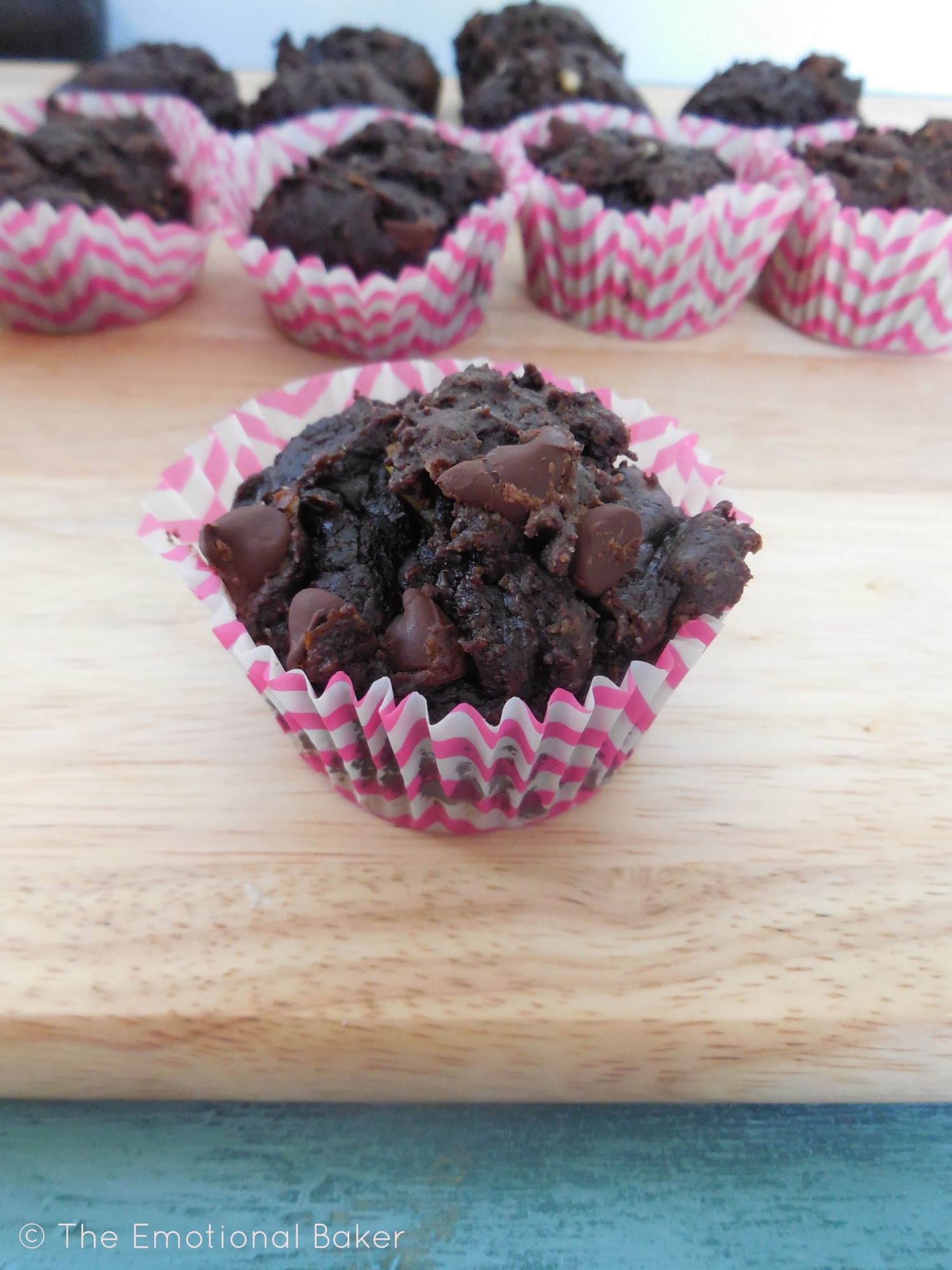 April 30th. That's the last day I ran. I remember how I felt. I remember the song I listened to around mile 4. I didn't suspect anything was wrong. Well, OK maybe I did feel a twinge the day before and about halfway through my run, but I ignored it. It wasn't too big of a deal.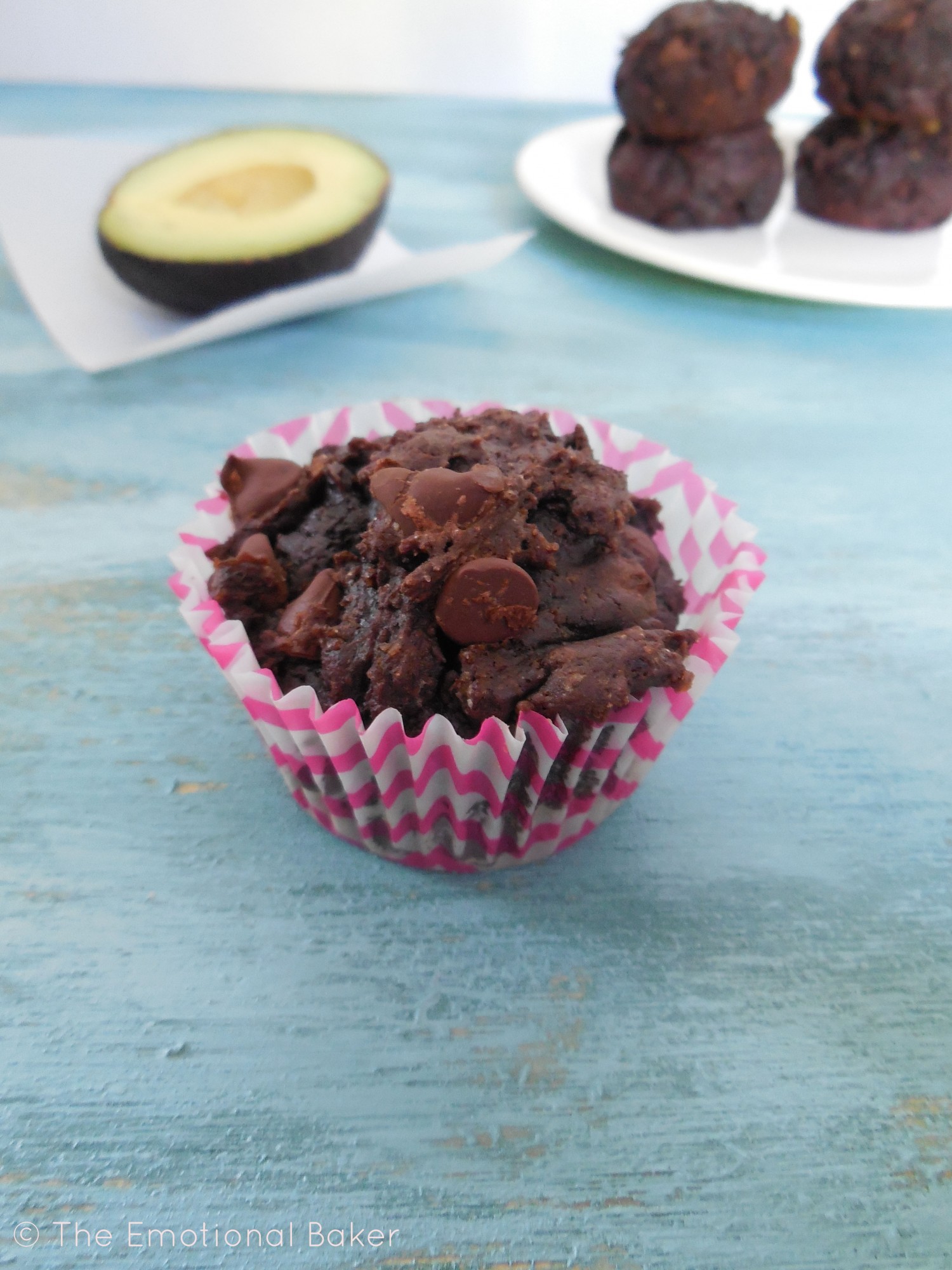 Just 5 hours later, I was in tremendous pain – couldn't sit or stand. Now nearly 6 weeks later I'm still uncertain of my running future. Will I run again and have that feeling that I can conquer anything – or be confined to a beach cruiser named Bonnie ( story for another day )?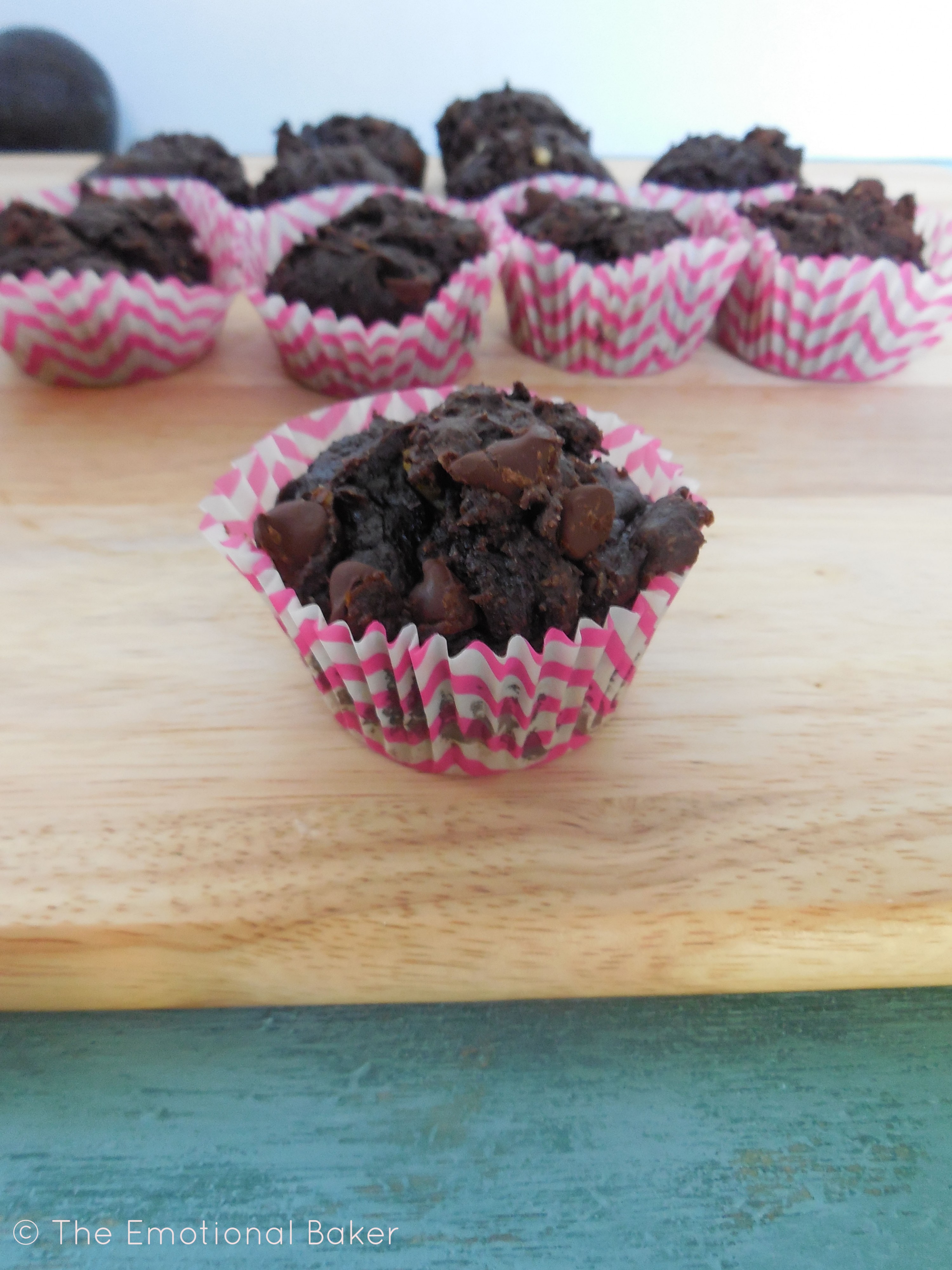 I can only hope I'll run again, but I'm just not there yet. Until then, I have to contemplate – can I still call myself a runner?
While I wait for that answer, I'll just eat all these Chocolate Avocado Muffins. I must admit I was a little reluctant to bake with avocado. I've heard of so many recipes, but I just wasn't sure I'd like them. At first I didn't really love them, but once I got over the fact they had avocado I devoured them. I hope you love them, too!
Chocolate Avocado Muffins
Author:
Ingredients
1 avocado
1/4 cup canola oil
1 cup sugar
1 1/2 cups all purpose flour
1/2 cup cocoa powder
1 tsp baking soda
1 tsp salt
1 cup chocolate chips
Instructions
Preheat oven to 350 degrees.
Spray muffin tin with cooking spray or line with liners.
Mash avocado in large bowl. Once mashed, mix in oil and sugar.
Add flour, cocoa powder, baking soda and salt and mix into avocado mixture.
Fold in chocolate chips.
Divide up evenly into prepared muffin tin.
Bake for 15 to 20 minutes, or until a toothpick inserted in the center comes out clean.