The perfect smoothie packed with cherries, banana, coconut milk and coconut water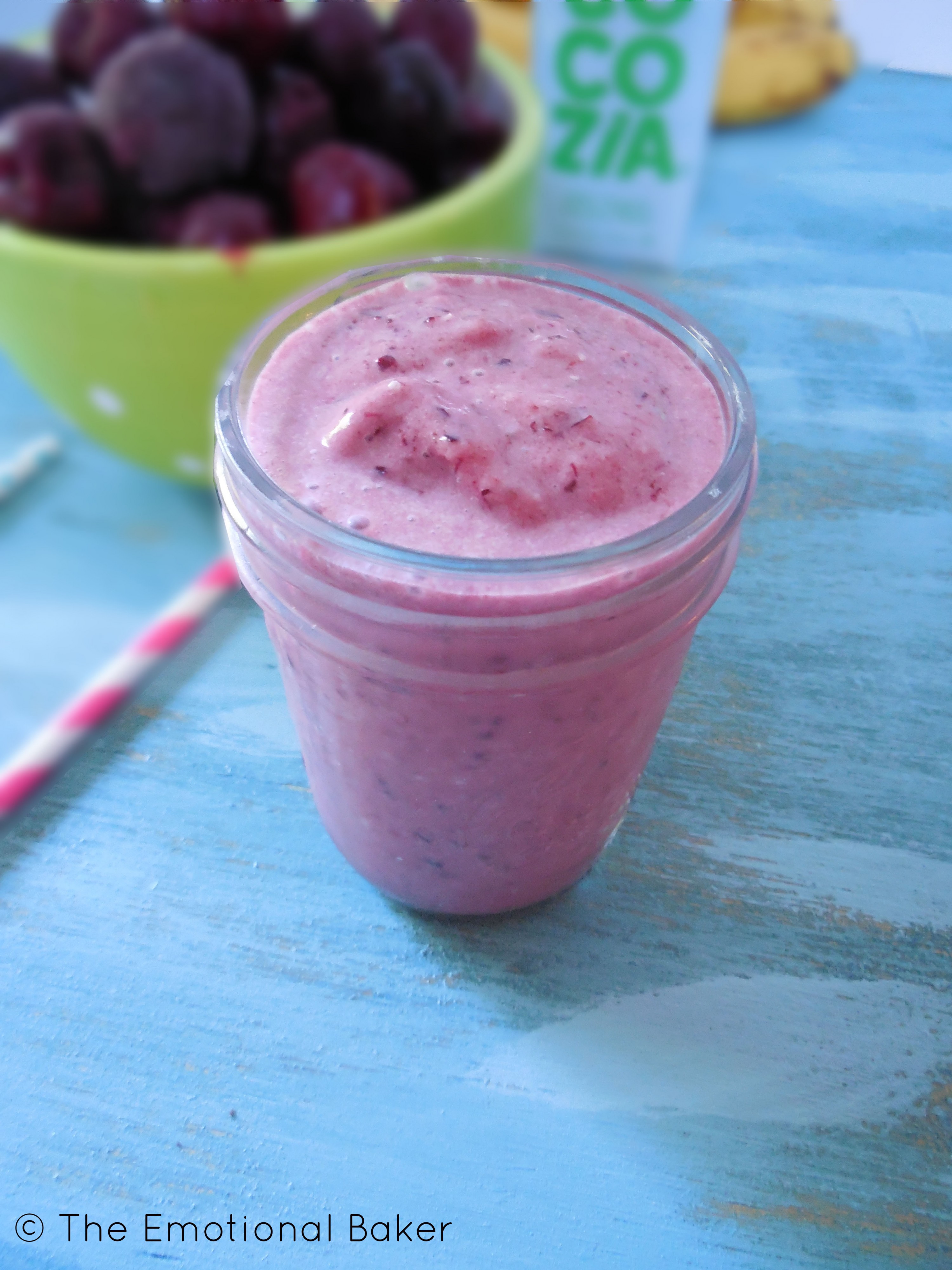 What does an injured runner do for exercise? Why turn to her handy pink bike cruiser, of course!
Since suffering a pelvic injury at the end of April, I've encountered various emotions – questioning if I'll ever run again and longing to hit the roads – but through it all, I've found a surprising friend with my bike, Bonnie. I used to scoff at cyclists. I knew what they were doing was hard, but I thought running was harder.
When I started cycling, I only stayed in my neighborhood, afraid I would crash right away or have a nasty encounter with a driver. Surprisingly, there were no evident situations with drivers, even though I had a few little awkward incidences – not knowing a car was going around / nearly pulling out into traffic.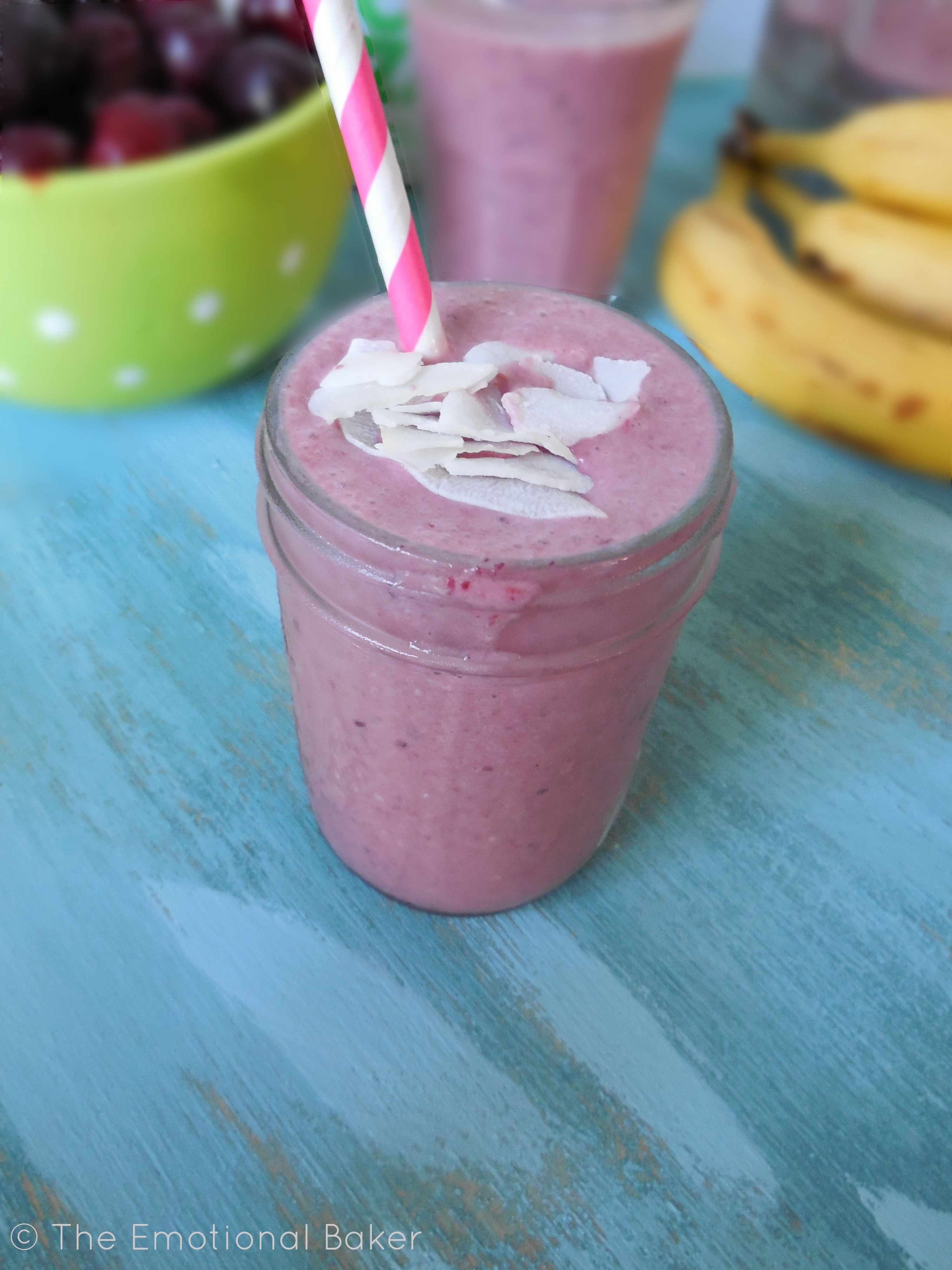 Through it all, I had this awkwardness with the fact I was on a bike cruiser. The thing is a monster going up a climb and yet way too easy going down a hill – I can't even pedal! Also, the seat wouldn't stay up and I was all cramped up trying to peddle. I got several comments about this from neighbors and strangers. I tried to fix it, but it just wouldn't stay up. Eventually, I decided to really look at it to see what was going on. I'm not skilled with putting things together, so it was really a shock that I was even attempting to fix this. Surprisingly, with just a few adjustments, the bike seat stayed up. I took it out for a ride – and Bonnie was like a new woman. I met cycling with a new confidence – I was gliding along. Although a bike cruiser is not ideal for the type of cycling I'm doing, I'm so grateful to have some kind of outlet since I can't run at the moment.
To get comfortable riding on the roads, I woke up early on the weekends. At first I only took a few "scary" roads leading straight to a comfortable area, but I wasn't getting enough of a workout. Just last weekend, I went all out – my longest ride (36 miles) and without clinging to a certain area. I was certain I couldn't ride on a weekday, but I surprised myself this week – and everything was fine – only one shady incidence where I thought I couldn't brake in time at an intersection.
I know not to get too overconfident – there's still a lot of work to do – and the fact I'm not on the most ideal bike, but it's exciting to have this new exercise outlet.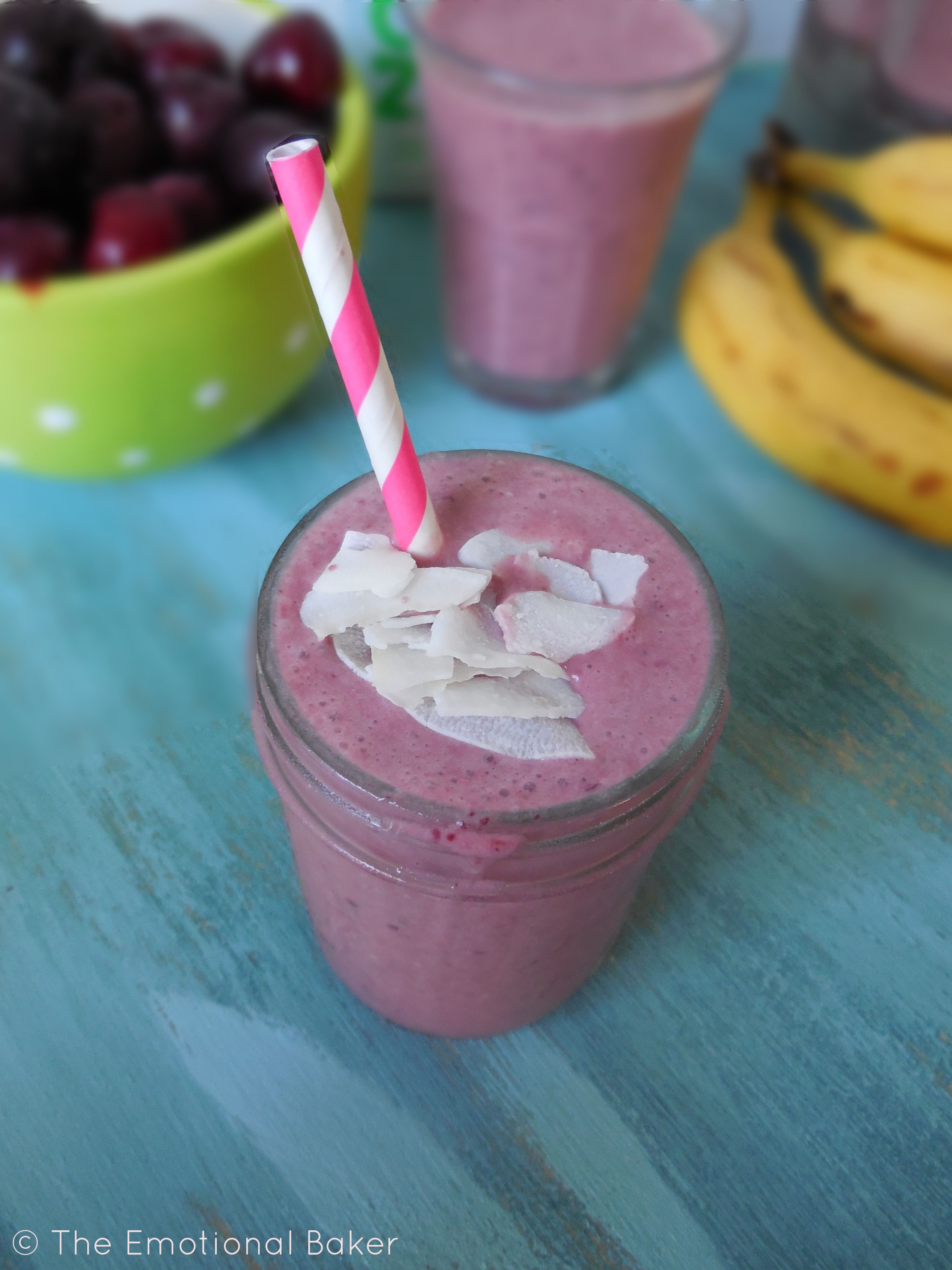 So since you bared with me throughout this long post – I have a special treat for you – this delicious Cherry Smoothie. Every day I can I have one for lunch – along with Savory Simple's Chocolate Peanut Butter Smoothie. At the end of my rides, I crave these smoothies – they are surprisingly filling and so delicious! This one is made with Cocozia Coconut Water. I was sent a sample of Cocozia to try and it is by far my favorite. Other coconut waters are too bitter for me, but this one is perfect with sweet overtones.
You have to try this smoothie and please let me know if you do!
Cherry Smoothie
Author:
Ingredients
140 grams of frozen cherries – about 3/4 cup
1 banana – frozen, broken in fourths
3/4 cup coconut milk
1/4 cup coconut water
1 tbsp brown sugar
1 tsp vanilla extract
Instructions
Put all ingredients in blender and blend until smooth. Scrape down sides, blend once more and serve.