A healthy smoothie filled with cranberries, orange juice and bananas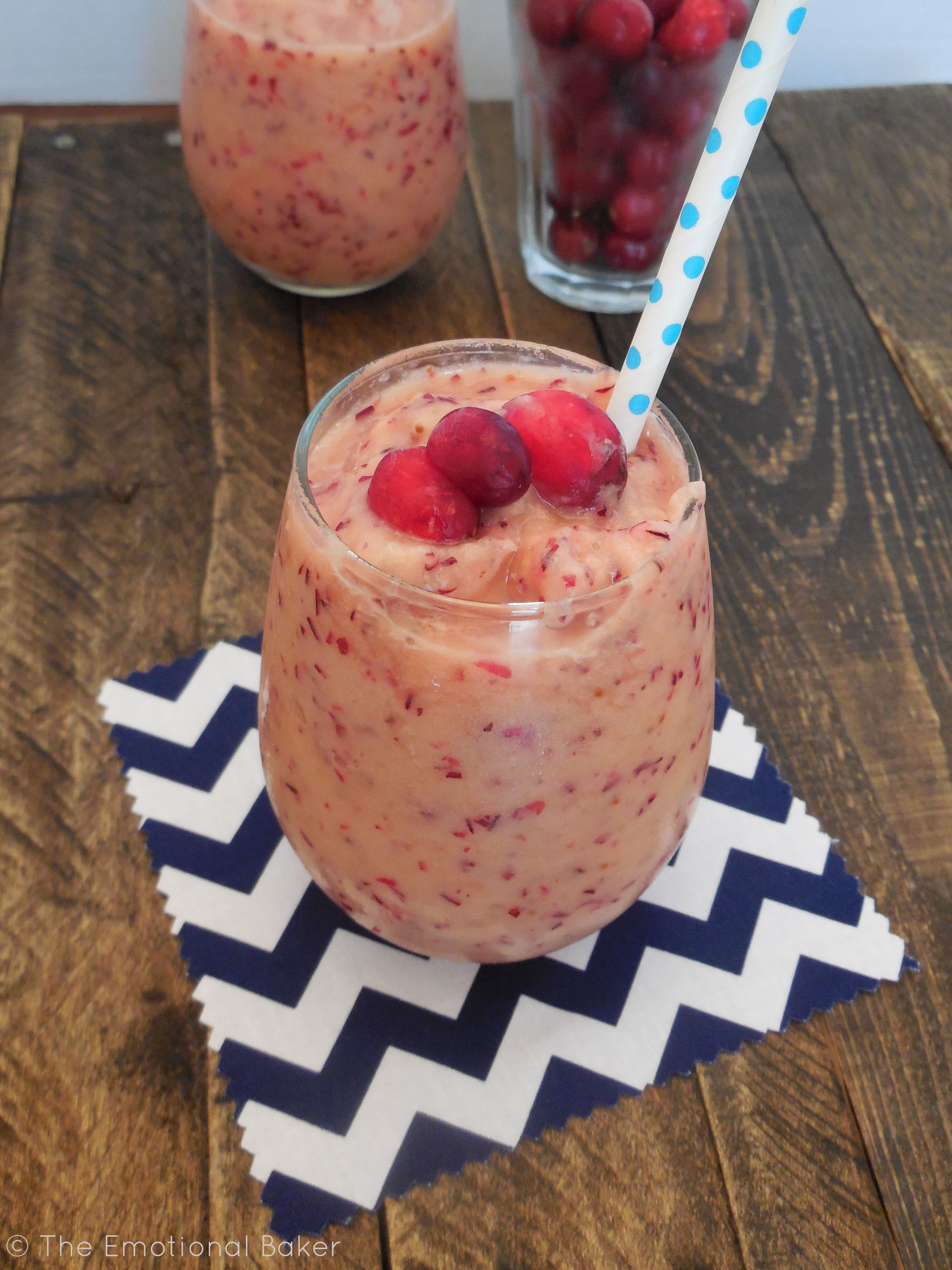 Happy New Year!
I must apologize for the long hiatus, but I'm excited  to say I'm back and hope to begin a more consistent blogging schedule.
For now, enjoy this awesome smoothie. It is filled with frozen cranberries, orange juice and frozen banana.
If you have any fresh cranberries leftover, simply pop them in a bag and throw into the freezer. The best banana freezing technique I have is – break a banana into fourths and place into a bag.
This smoothie make a great lunch accompanying a salad, and I'm sure it would make a terrific breakfast, too!
Here's to a delicious 2015!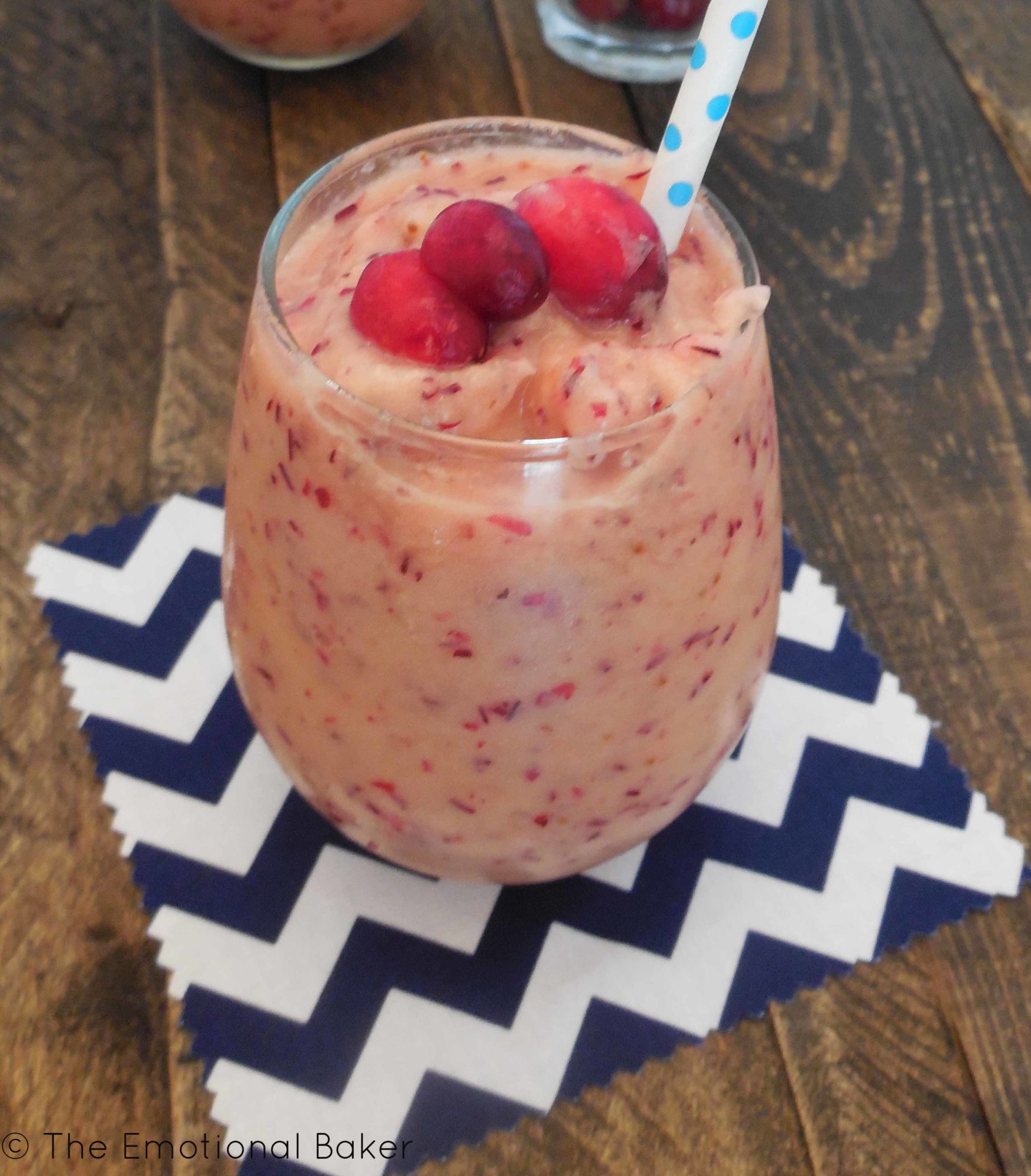 Cranberry Orange Smoothie
Author:
Ingredients
2 bananas, frozen
2 cups orange juice
140 grams cranberries, frozen
Instructions
Combine frozen bananas, orange juice and frozen cranberries in blender.
Blend. Scrape down sides.
Blend. Pour.