A perfectly spiced cookie studded with chocolate chunks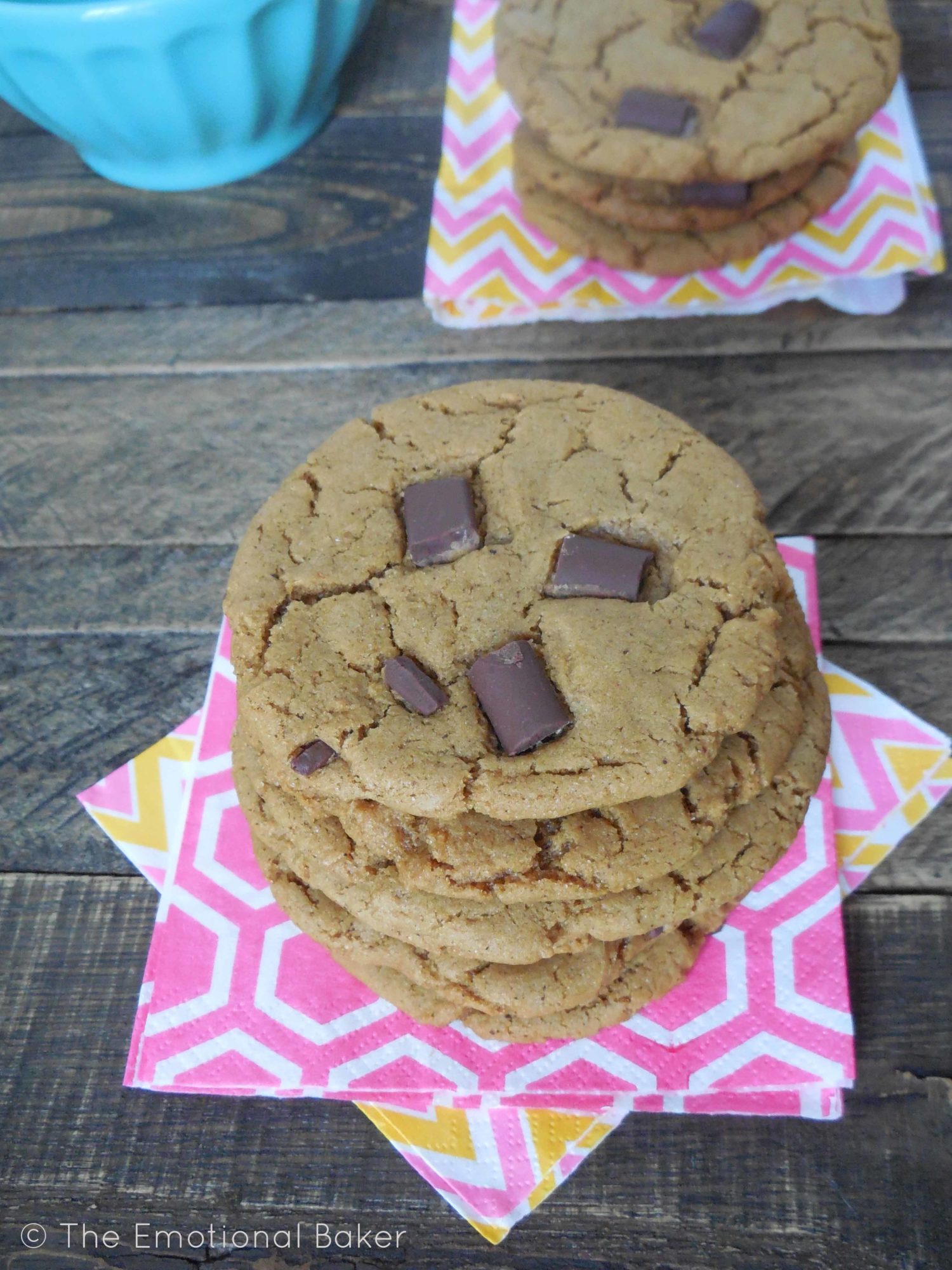 I have a confession to make. I hate molasses. Or so I thought.
For the past five years, I have avoided using it at all costs. Something about it just grosses me out – the smell, the texture, the mess it makes.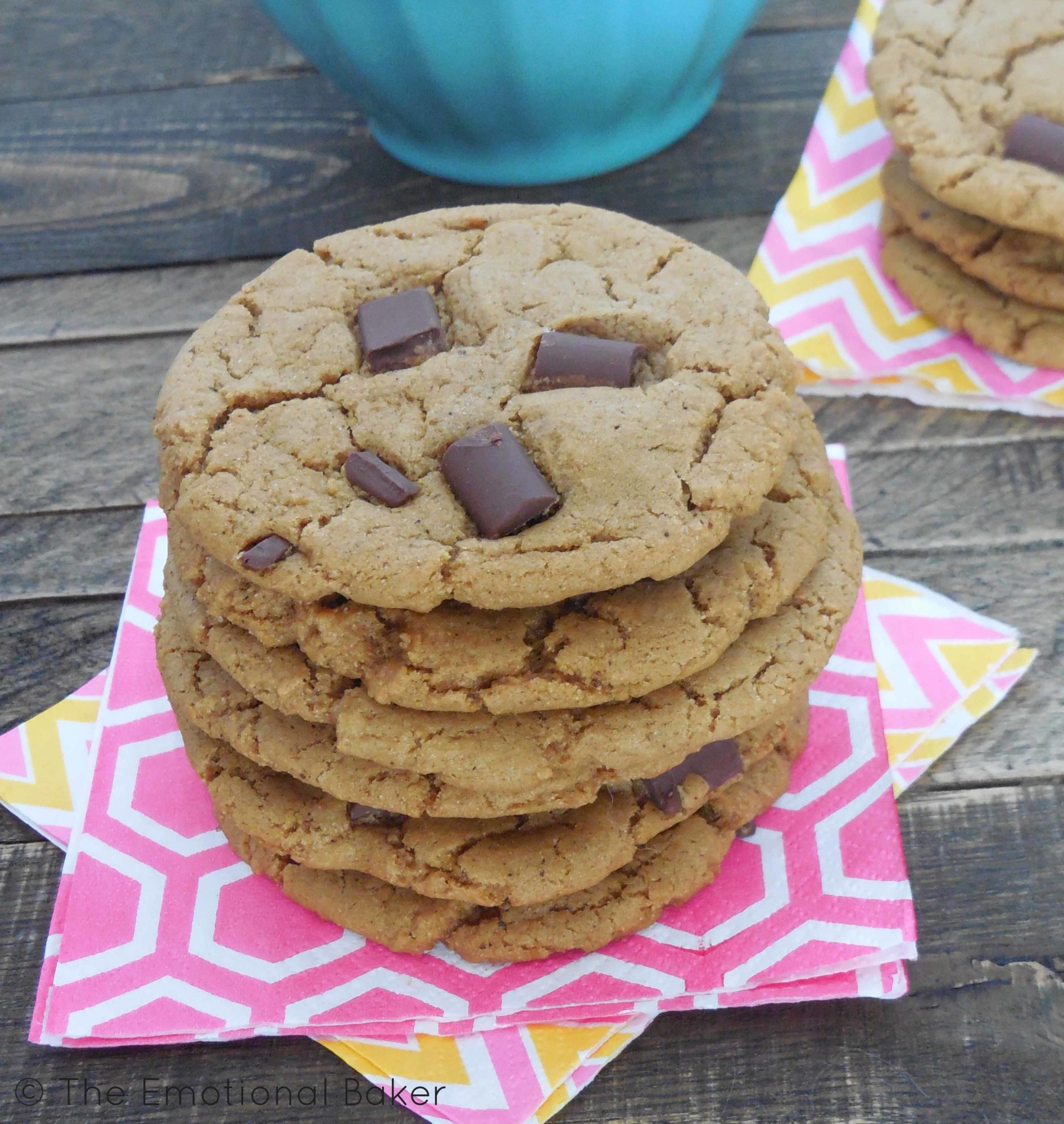 Also, I avoid making cut-out cookies. Hello! – that's just an emotional disaster waiting to happen. Read more about that here.
Despite all this, over the holidays I was inspired to make Gingerbread cookies by Beth from bethcakes' Instagram picture. How cute are her cookies? Although mine didn't turn out quite as beautiful, I found out I actually kind of like molasses. I used the Gingerbread cut-out cookies from Vegan Cookies Invade Your Cookie Jar.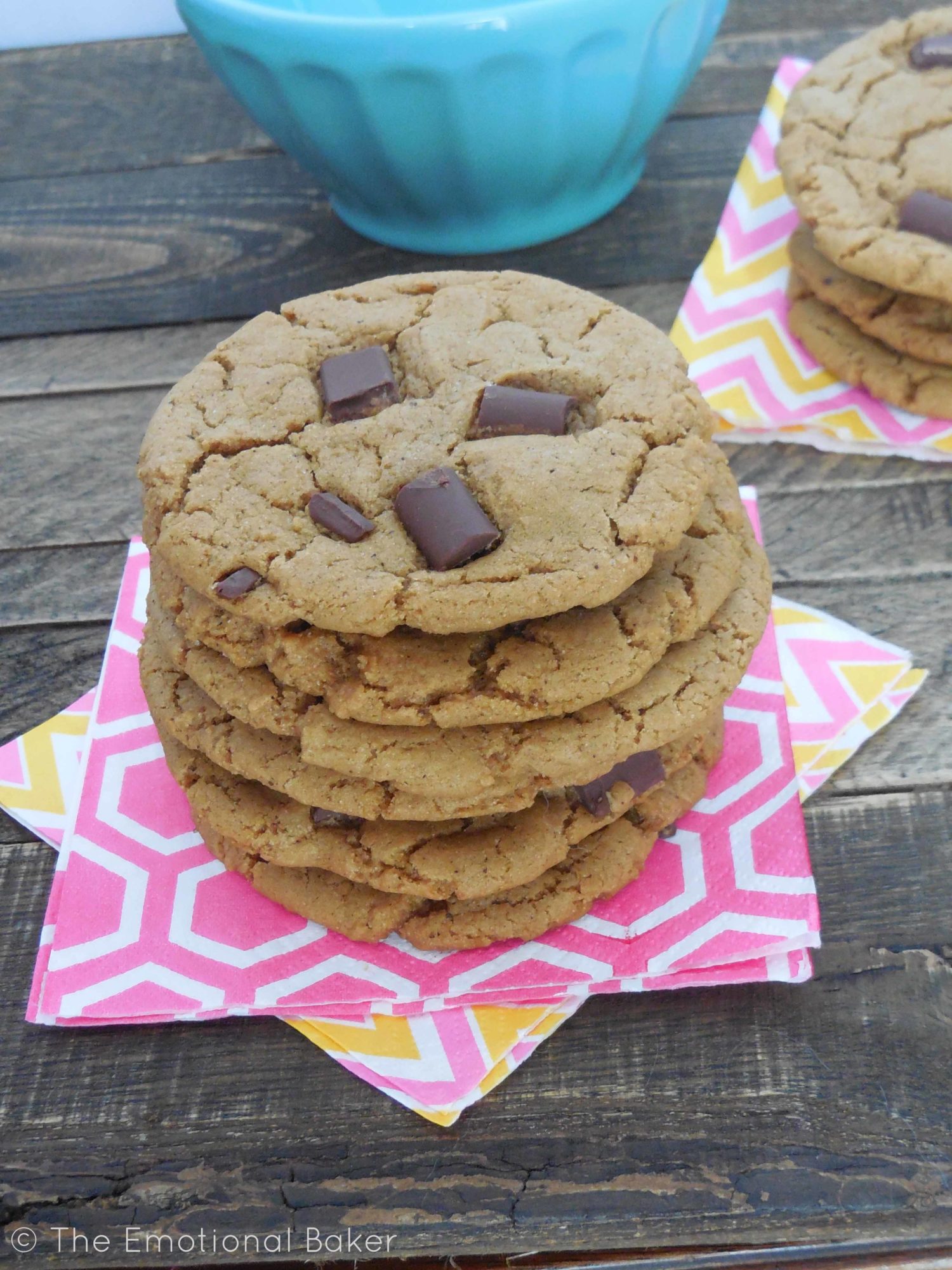 Another snack I enjoyed over the holidays were Chocolate Covered Ginger Spiced Moravian Cookies. Talk about addictive! Then it donned on me, why not combine aspects of both of those treats into one glorious cookie? Thus, these gingerbread chocolate chunk cookies were born.
The cookie is based on my favorite cookie jazzed up with molasses (did I really just say that?) and chocolate chunks. I really surprised myself by how much I loved these. Maybe molasses isn't so bad after all 😉
Gingerbread Chocolate Chunk Cookies
Author:
Ingredients
1/2 cup brown sugar
1 cup sugar
1/2 cup canola oil
1 tsp vanilla
1/3 cup molasses
1/3 cup almond milk
2.5 cups all purpose flour
1 tsp baking soda
1 tsp baking powder
1 tsp salt
1/2 tsp nutmeg
1/2 tsp cloves
1/2 tsp cinnamon
1.5 tsp ground ginger
1 cup chocolate chunks, divided
Instructions
Preheat oven to 350 degrees. If not using nonstick baking sheets, line with parchment paper or Silpat.
Combine brown sugar, sugar, canola oil and vanilla with fork in large bowl. Add molasses and almond milk and mix to combine.
Mix flour, baking soda, baking powder, salt, and spices in measuring cup. Pour into wet mixture and mix until combined.
Fold in a 1/2 cup of chocolate chunks.
Divide dough into 24 equal pieces, roll into balls and flatten with palm of hand. Decorate with remaining chocolate chunks.
Bake for 10 minutes. Allow to cool for 5 minutes, then transfer to wire racks.