A delicious and healthy salad perfect alone or paired with a smoothie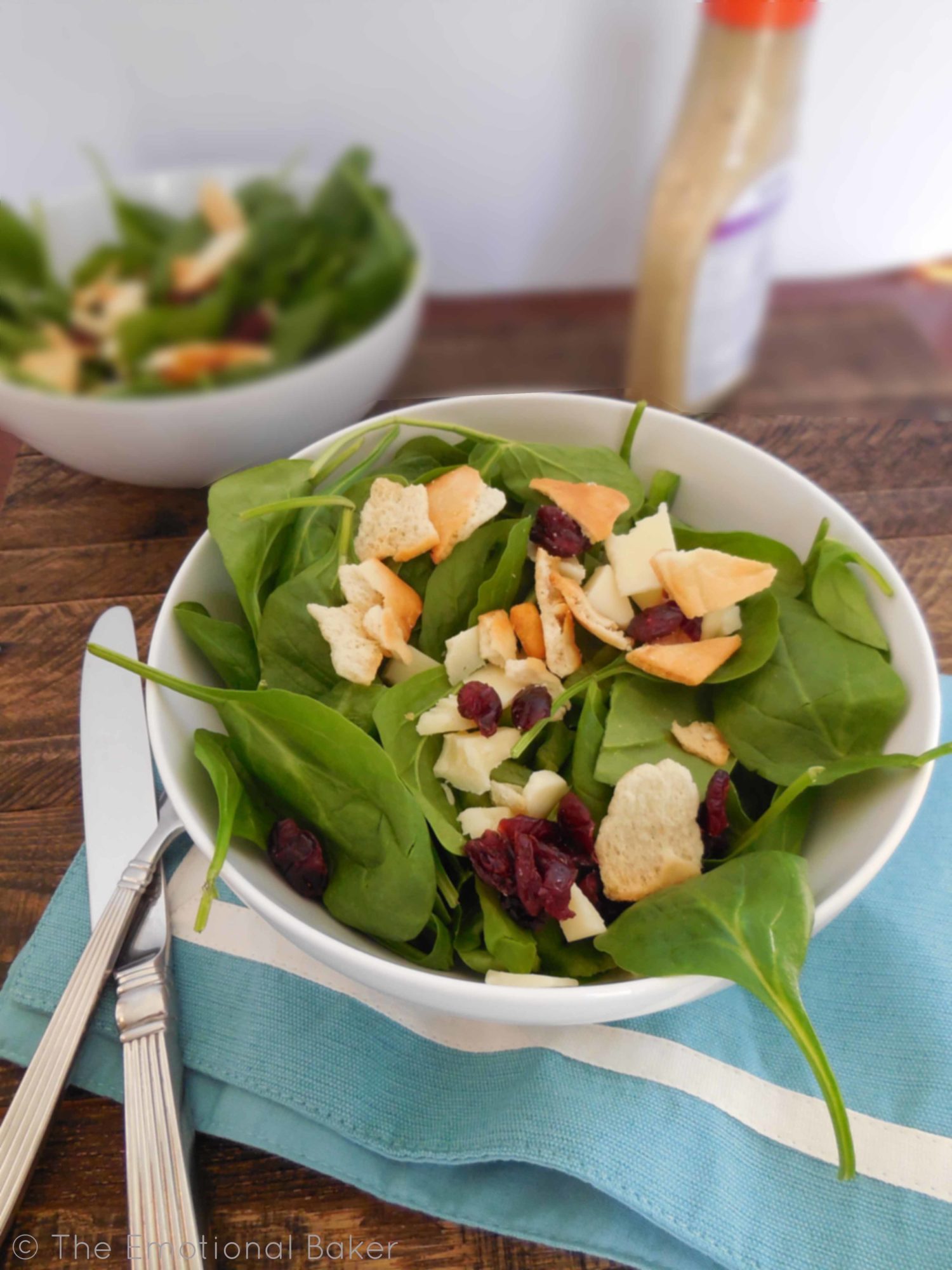 Are you an eBayer? Are you one of the ones raising the price way up on things I don't need, but want anyway?
I'm going to use today's post to rant – just for a second though, we'll get to this awesome salad soon 😉
When an eBay item starts at $0.99 with no reserve and ends in 7 days, what do you do? Bid right away and jack the price way up? That just doesn't make sense to me. Am I missing something?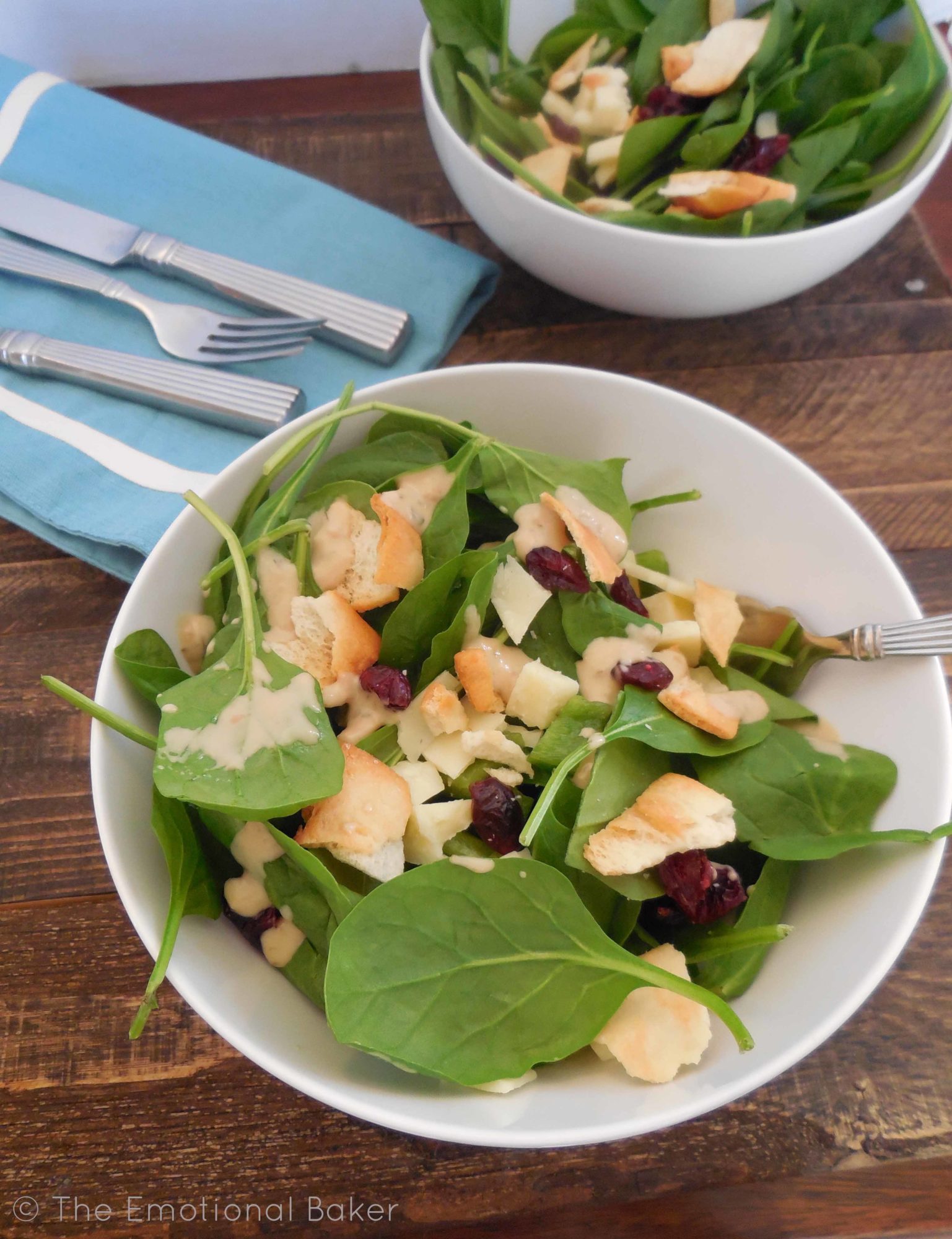 Anyway – on to things that don't stress me out – like delicious salads. This salad includes spinach, green pepper, your choice of cheese or tofu, crushed pita chips and dried cranberries. I like to top it with a tahini based dressing like Annie's.
I must admit I used to hate salad – eating the least amount possible. I found a trick that I still use today – eating all the leafy greens first and saving all the toppings for last. Although, I now like salad, it's still nice to end a meal with the perfect taste. For this salad, my final bite always includes a pita chip and dried cranberry. I don't know if this is crazy or not, but, hey, why not?
This salad is completely customizable – use a little less or more of anything, or totally switch out ingredients.
Salads may be a bold item for The Emotional Baker to feature, but I'd thought I'd try my hand at another food genre. Tell me what you think.
PS: If you're one of the ones bidding for this, let's wait till the final hours to start bidding, OK? (The truth is though, I'm not stalking these auctions anymore, so go ahead and bid whatever you want 😉 )
Spinach Cranberry Salad
Author:
Ingredients
85 g spinach
25 g green pepper
20 g dried cranberries
14 g pita chips
14 g white sharp cheddar cheese or 1/4 cup baked tofu
1 tbsp goddess dressing – like Annie's
Instructions
Place spinach in bowl.
Top with all remaining ingredients, except dressing.
Swirl with dressing.
PPS: Happy Birthday, Mommy! 🙂