A chocolate chip cookie infused with Creme de Menthe flavor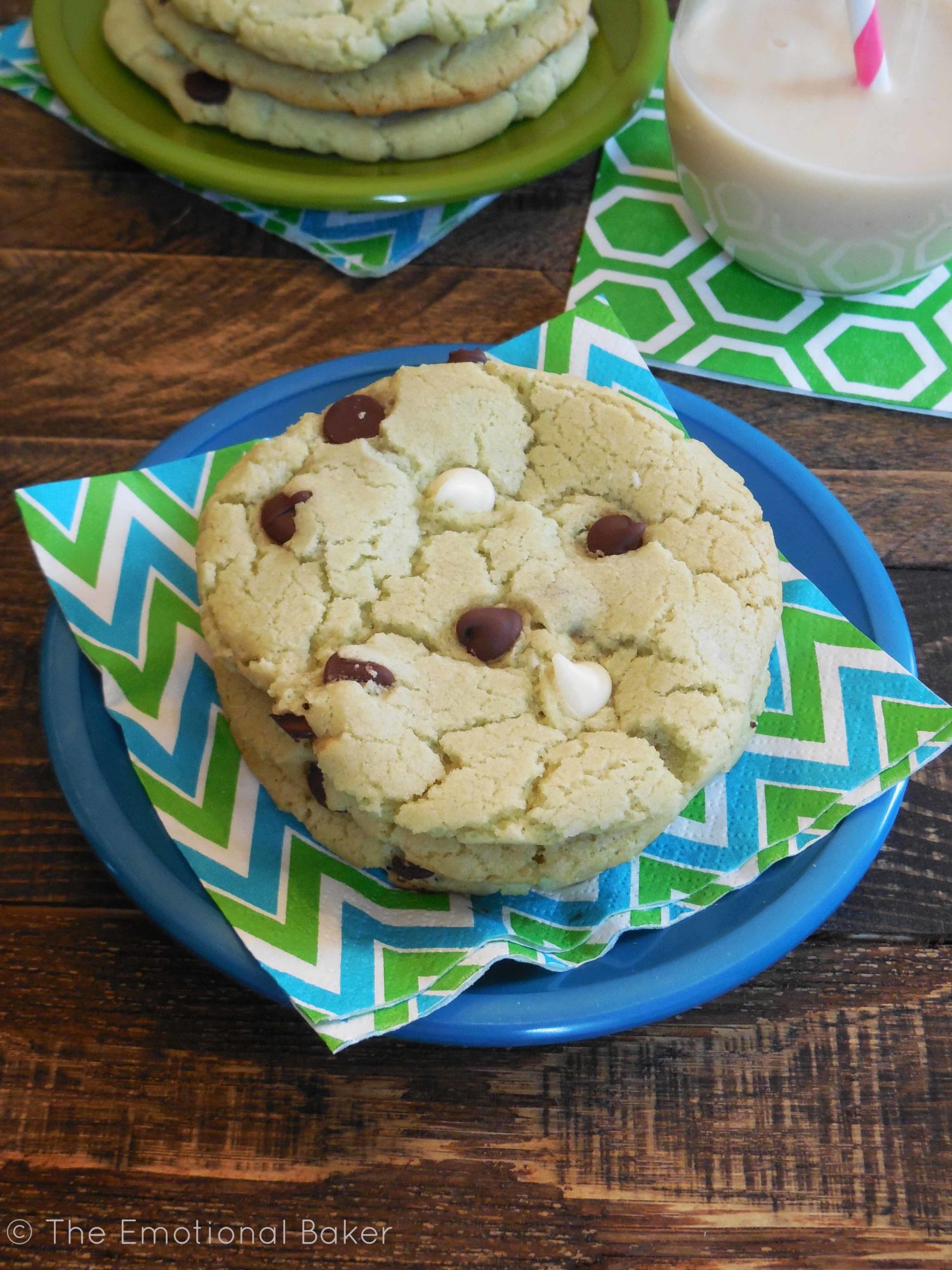 The past several days have been gorgeous in NC. These rare warm winter days always bring people out on walks.
While I'm ecstatic that they are getting out and enjoying these days, I'm disappointed they miss out on all the other beautiful days on the calendar year. I've yet to meet a weather I didn't like.
Yes, my toes might be numb walking in 12 degree weather, but the reward – seeing the bounties of nature – far surpasses any temporary discomfort.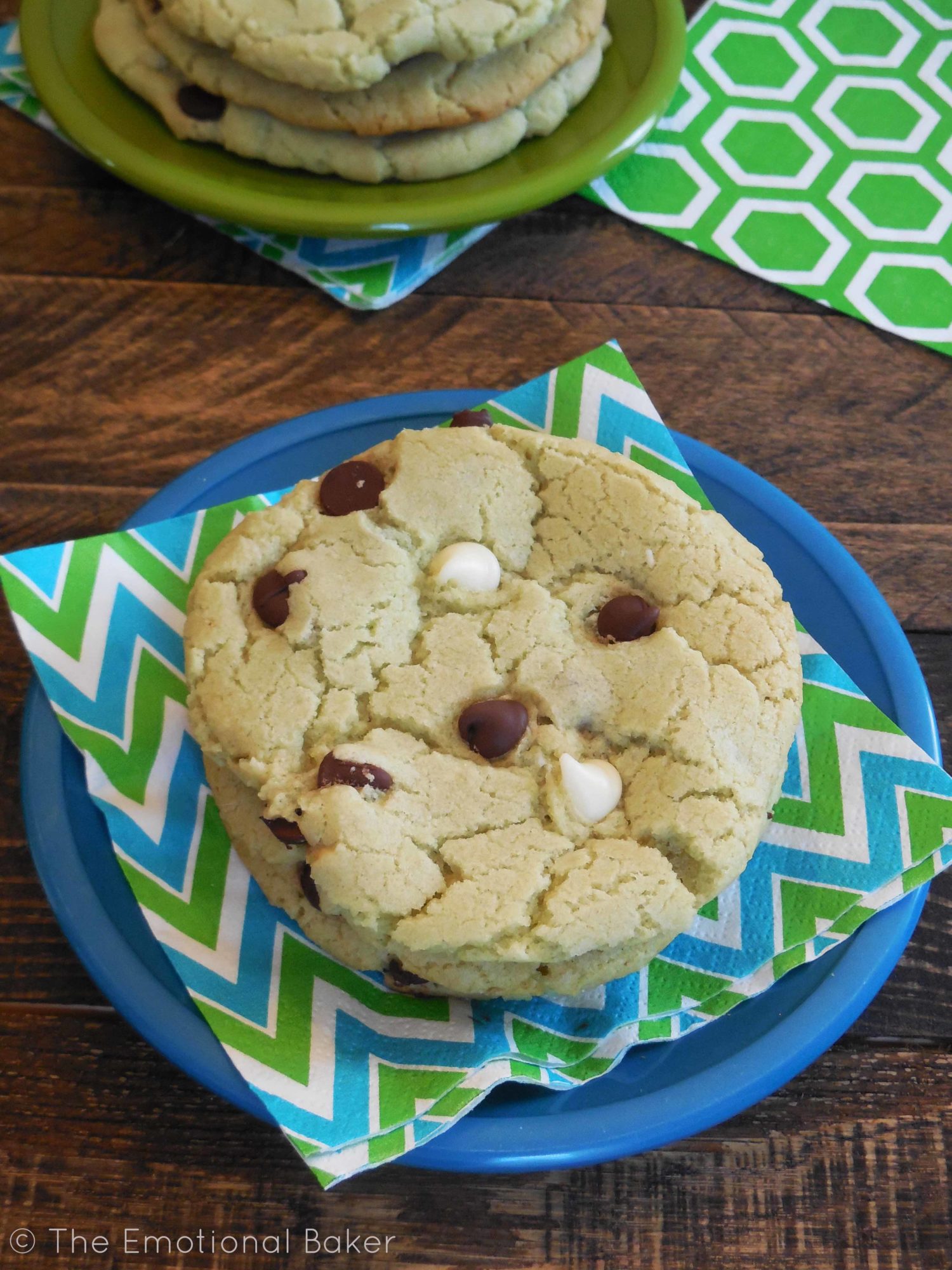 Even on the nastiest days – cold and rainy – there's something new and unique to see. An interesting cloud formation, a new bird species, a breathtaking sunset or sunrise. Also, you become part of a special community. You see the same people also walking or doing work at their house. You start to speak and look forward to seeing them daily.
So, here's my PSA for the day – get out and enjoy your neighborhood. If you don't do that, at least try a Creme de Menthe cookie.
These aren't made with liqueur, but with Torani syrup. I initially got it to make a pie, but didn't have another essential ingredient.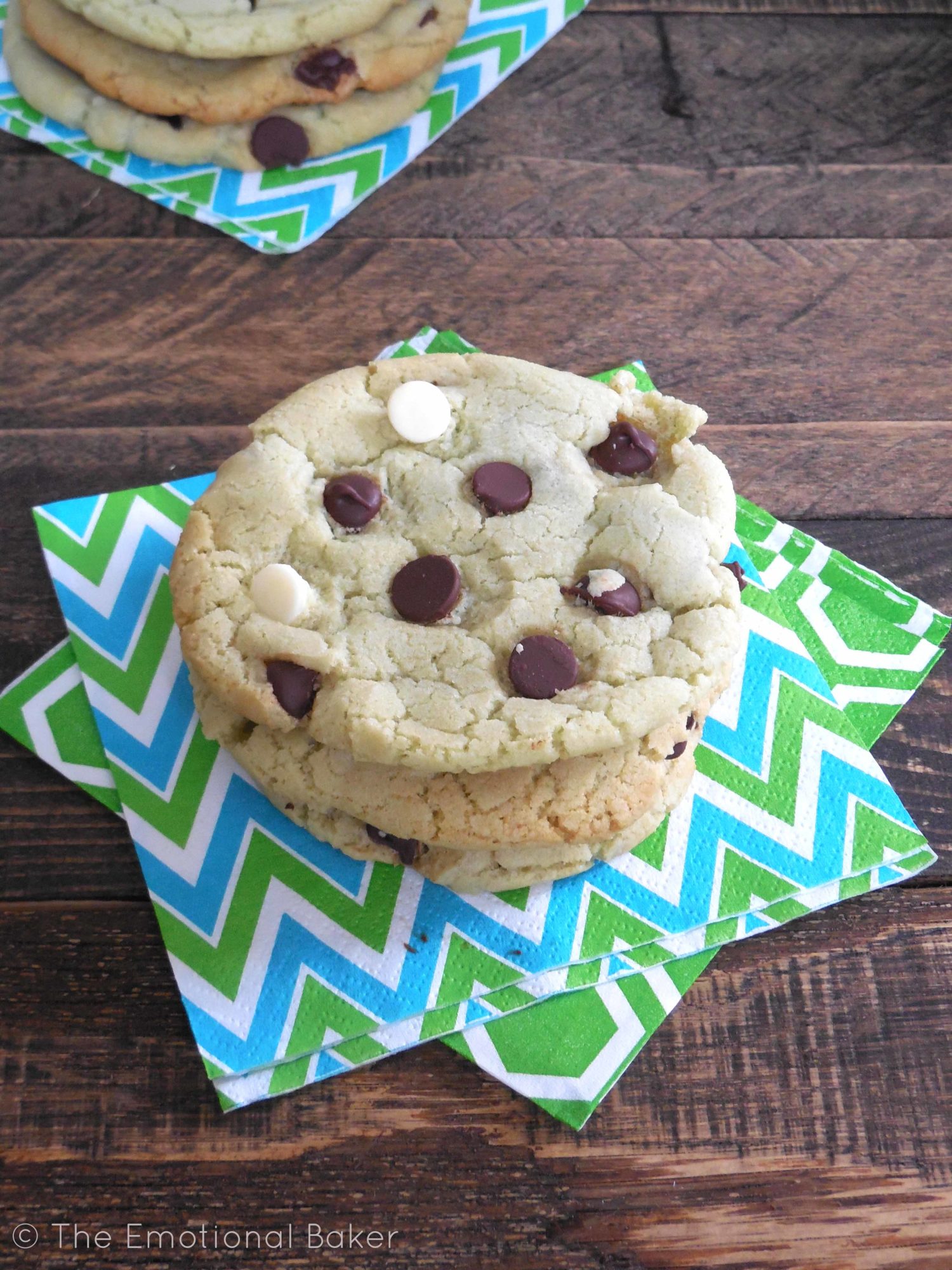 Are you an all weather walker or a nice day walker? (There's no wrong answer 😉 )
Creme de Menthe Cookies
Author:
Ingredients
1/2 cup canola oil
1/2 cup brown sugar
1 cup sugar
1 tsp vanilla
1 cup white chocolate chips, divided
1/4 cup almond milk
1/4 cup Creme de Menthe syrup – like Torani
2.5 cups all purpose flour
1 tsp baking soda
1 tsp baking powder
1 tsp salt
1 cup chocolate chips
Instructions
Preheat oven to 350 degrees. Line baking sheet with parchment paper or Silpat.
Combine oil, brown sugar, sugar and vanilla in large bowl.
Melt 1/2 cup of white chocolate chips in microwave at 50 percent power.
Add melted white chocolate to sugar mixture. Add almond milk and creme de menthe syrup.
In measuring cup, combine flour, baking soda, baking powder and salt. Stir into liquid mixture.
Fold in chocolate chips and remaining white chocolate chips.
Divide into 24 equal pieces. Roll into balls and flatten with palm of hand. Top with extra chocolate chips if desired.
Bake 10 minutes. Allow to cool for 5 minutes. Then transfer to wire racks.