A cinnamon flavored slice and roll cookie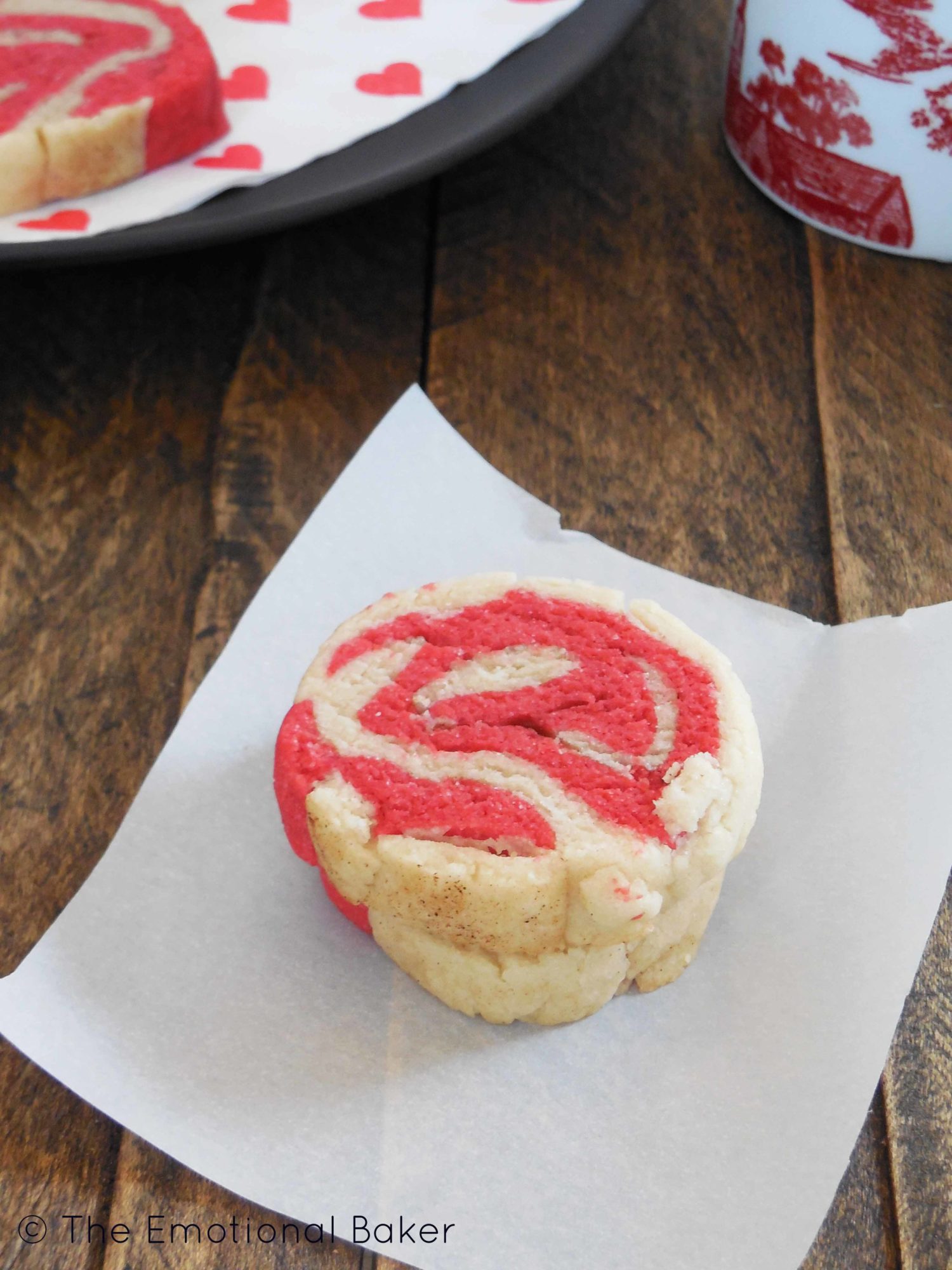 Is there anyone you see every day, but don't know? They always wave and have a smile on their face? There are several in my community, but one particularly stands out – the school crossing guard.
I live just a block from the elementary school and walk my dog past there a couple times a day. He gets to school before the sun comes up and leaves well after the last child has gone home. Every car that goes by or person that walks by is greeted with a wave and smile.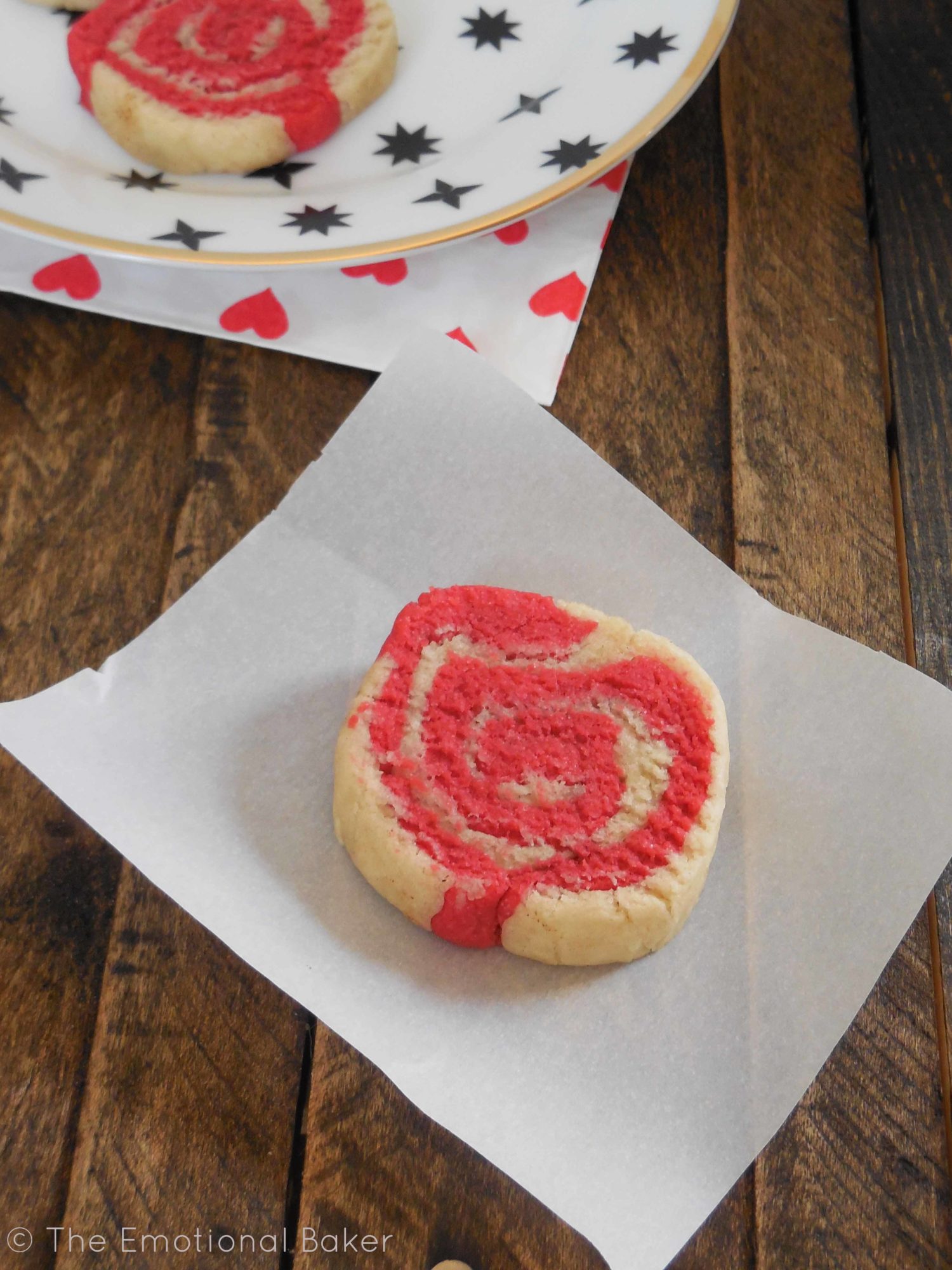 On several occasions, I have seen people pass through the intersection with scowls on their face. Once they see the crossing guard waving, the driver's face lights up. They then return the wave and smile.
It's amazing how such a simple gesture can mean so much. I know I truly appreciate his presence and I hope others do, too.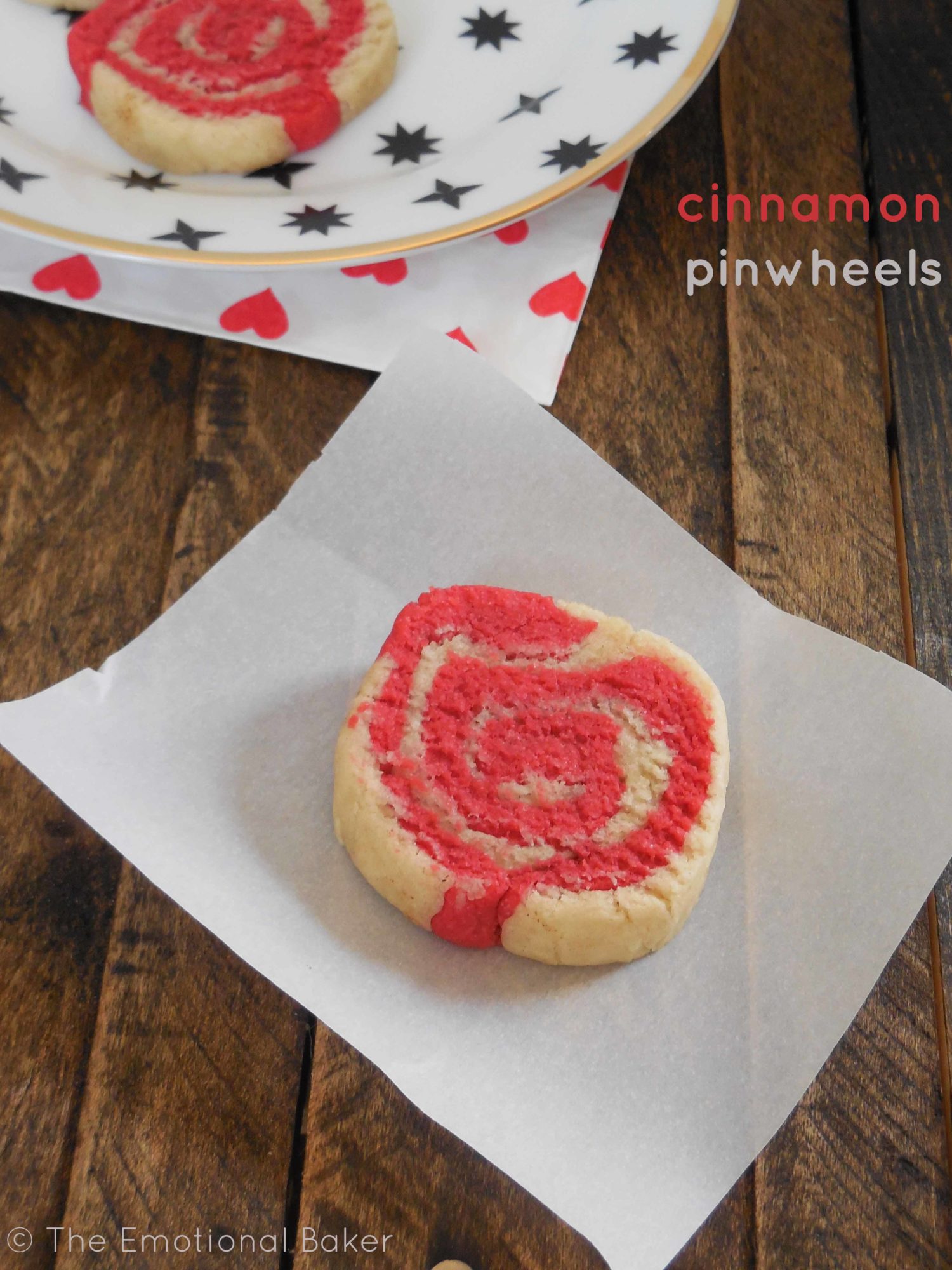 Other things I appreciate are simple and beautiful cookies. For an emotional baker, these really aren't too hard to prepare, as long as you don't expect perfect results. While making these, I remained patient and these turned out a-ok.
They are a pretty light cookie with only a subtle cinnamon flavor, but still delicious none the less.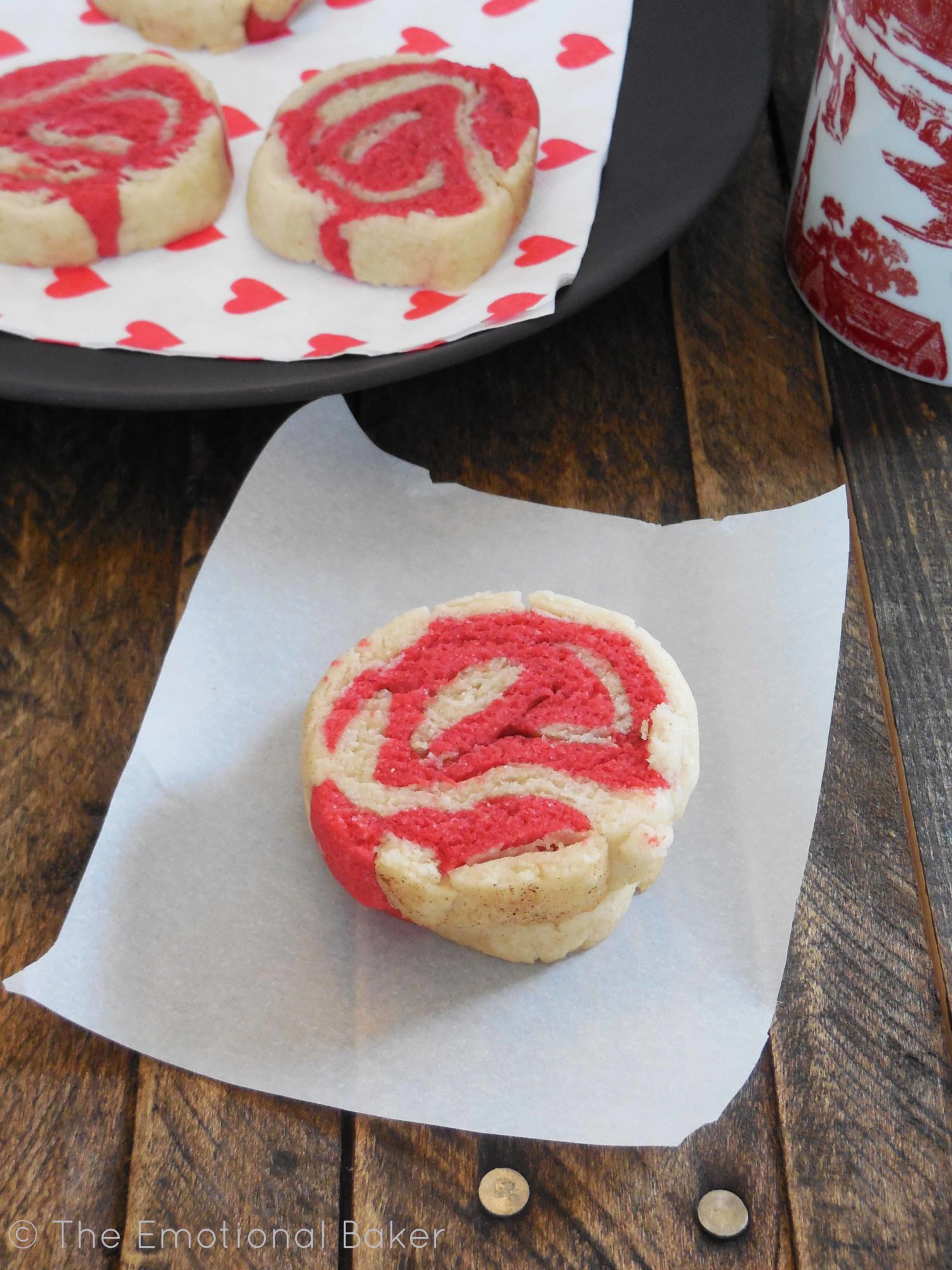 Wave or smile to someone today. You'll make their day 😉
Cinnamon Pinwheels
Author:
Ingredients
1 1/3 cup sugar
1/2 cup canola oil
1.5 tsp vanilla extract
1/2 tsp cinnamon flavoring or extract
3 cups all purpose flour
2 tbsp cornstarch
1 tsp baking powder
1/2 tsp salt
1 tsp cocoa powder
1 tsp red food coloring
Dash of cinnamon
Instructions
Preheat oven to 350 degrees. Use nonstick baking sheets, or line baking sheets with parchment paper/ Silpat.
Mix sugar, oil and extracts in large bowl. Combine flour, cornstarch, baking powder and salt in measuring cup. Pour into liquid mixture and mix well.
Divide dough in half. Mix cocoa powder and food coloring in one half.
Wrap in plastic wrap and chill for 30 minutes.
Once chilled, roll one half of dough into rectangle on parchment paper. Roll the other half into a rectangle of equal size on parchment paper. Carefully transfer one dough on top of the other. Sprinkle with ground cinnamon. Tightly roll doughs together into cylindrical log. Wrap in plastic wrap. Chill 30 minutes.
Slice dough into 1/4 inch thick pieces and place on baking sheets. Bake for 8 minutes. Cool for five minutes. Transfer to wire racks to complete cooling.
*Doughs can also be rolled separately and cut with cookie cutters.