An irresistible lemon bar studded with white chocolate chips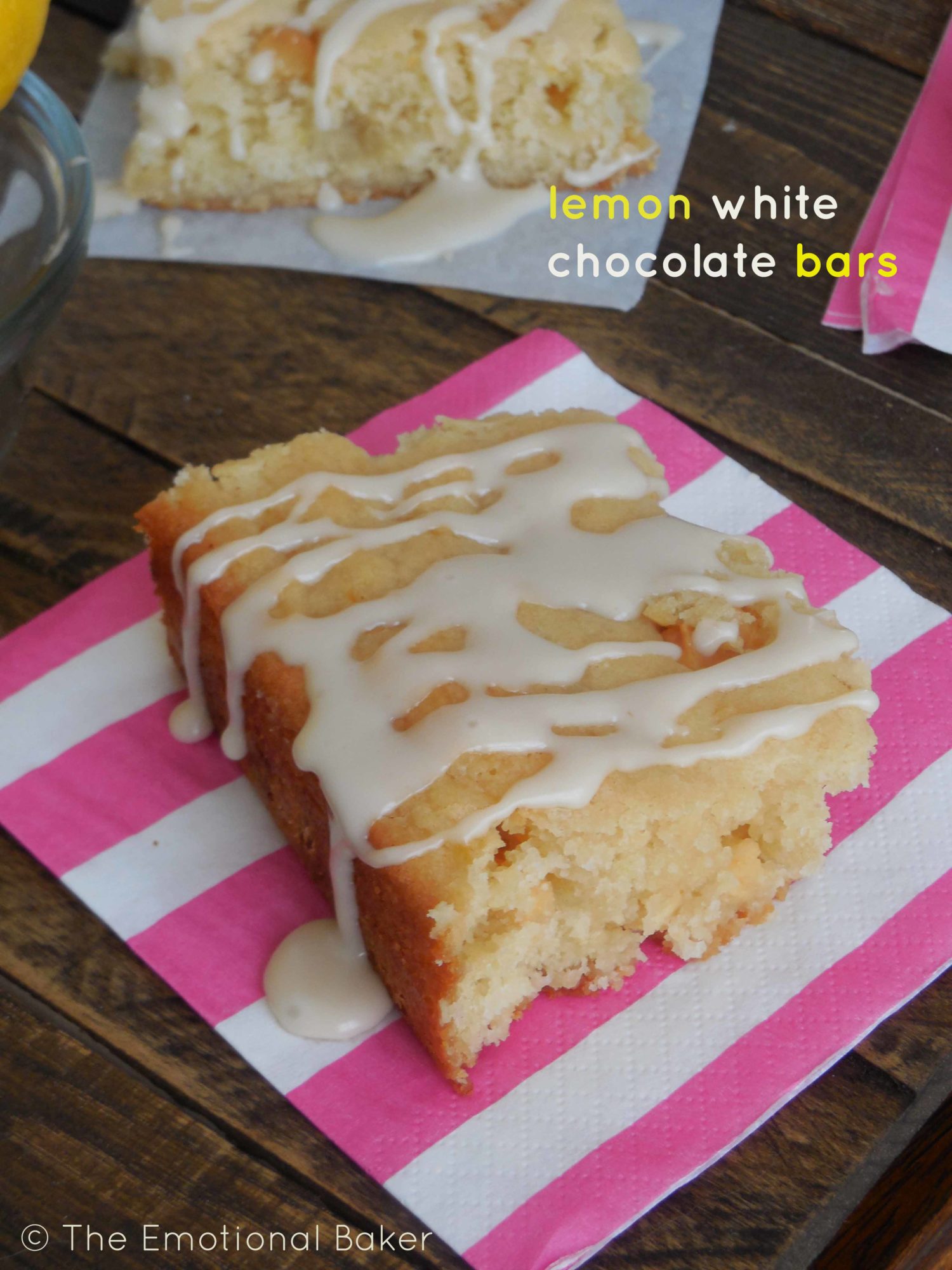 Do you have a special place that you feel is all your own? A place you go to that makes for feel safe?
My special place is my local park.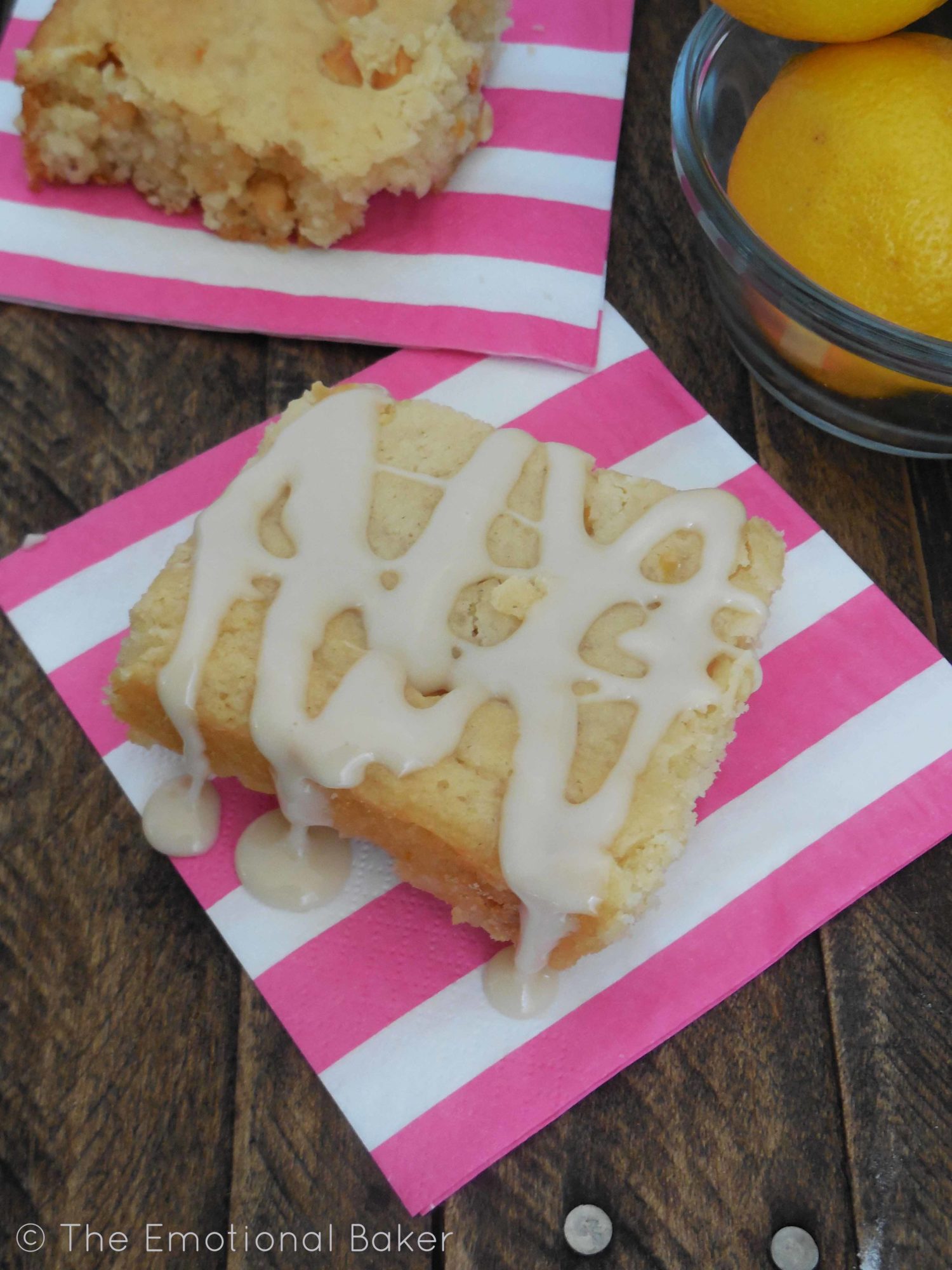 I know it might seem crazy, but there are just so many things about it I love. I'm sure you'll be hearing more about it, but here are some of the things – the kitty cats that have made it their home, the birds, the trees, the creek, the people, the caretakers. All of them make up a very magical place.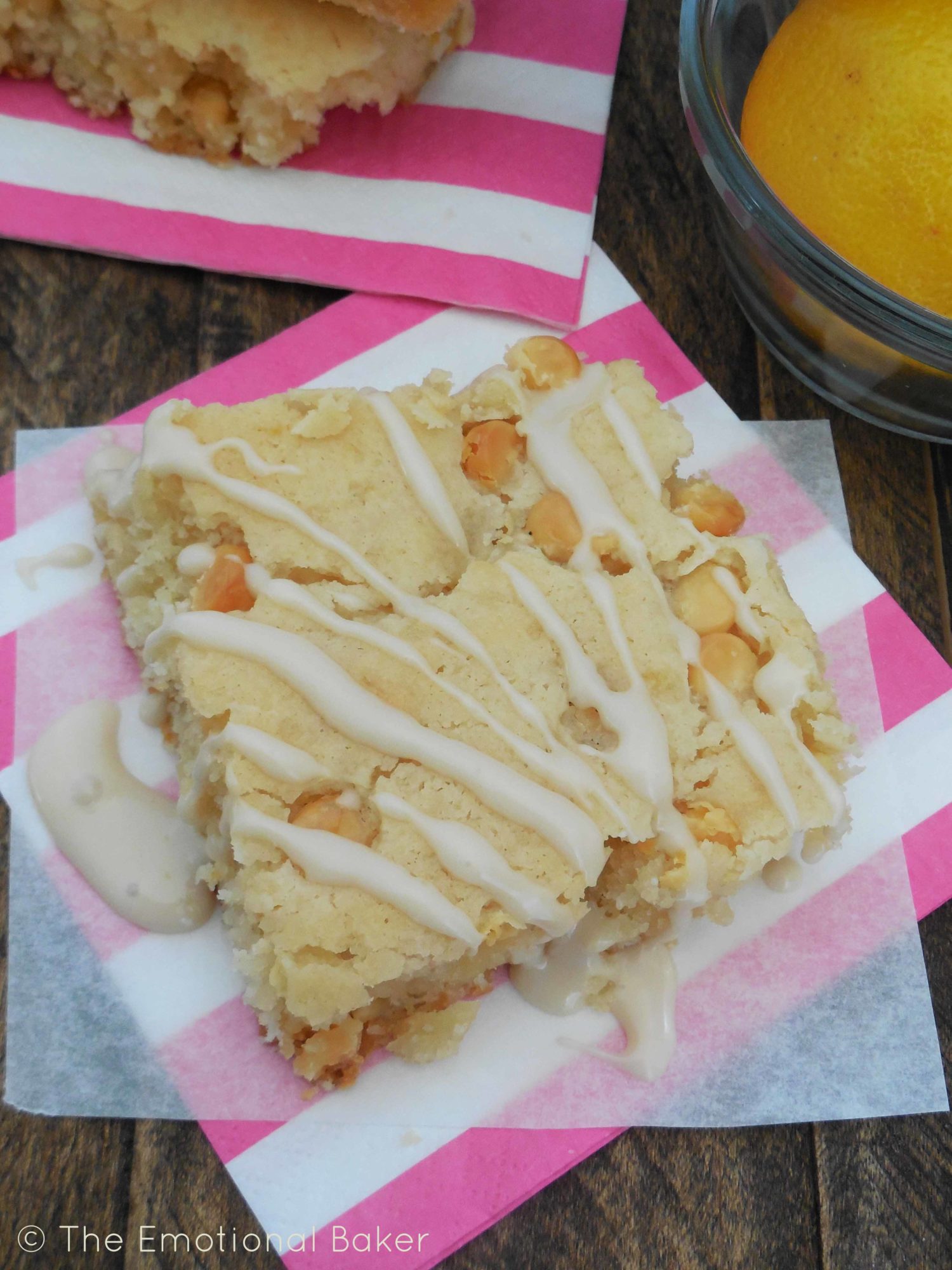 Another magical thing: these lemon bars. I had some silken tofu that was about to expire and couldn't decide what to do with it. Then I remembered this Cranberry Lemon Loaf and these Pumpkin Chocolate Chip Blondies.  I thought the bars would be more dense, but they turned into this amazing cake. They definitely don't need a drizzle, but if you want to take them over the top – add one – it can only enhance these amazing bars.
Lemon White Chocolate Bars
Author:
Ingredients
8 ounces lite silken tofu
¾ cup canola oil
½ cup lemon juice
2 cups sugar
2 tsp vanilla extract
3 cups all purpose flour
1 tsp baking soda
½ tsp baking powder
1 tsp salt
1 cup white chocolate chips
Zest of 2 lemons
1/2 – 3/4 cups powdered sugar for glaze
1/4 cup almond milk
Instructions
Preheat oven to 350 degrees. Grease a 9 x 13 inch pan.
In a blender, combine silken tofu, oil and lemon juice. Transfer to large bowl.
Mix in sugar and vanilla extract.
In measuring cup, combine flour, baking soda, baking powder and salt.
Add to liquid mixture and mix until smooth. Fold in white chocolate chips and lemon zest.
Pour into prepared pan. Bake for 30 – 40 minutes or until toothpick inserted in center comes out clean.
While bars cool, prepare glaze if desired. For three bars, mix 3 tbsp powdered sugar with 1 tsp almond milk. Mix thoroughly. Add more milk/sugar, until desired consistency is reached. Drizzle on bars. Double amounts if glaze is desired on all bars.