Vegan red velvet bars perfect for Valentine's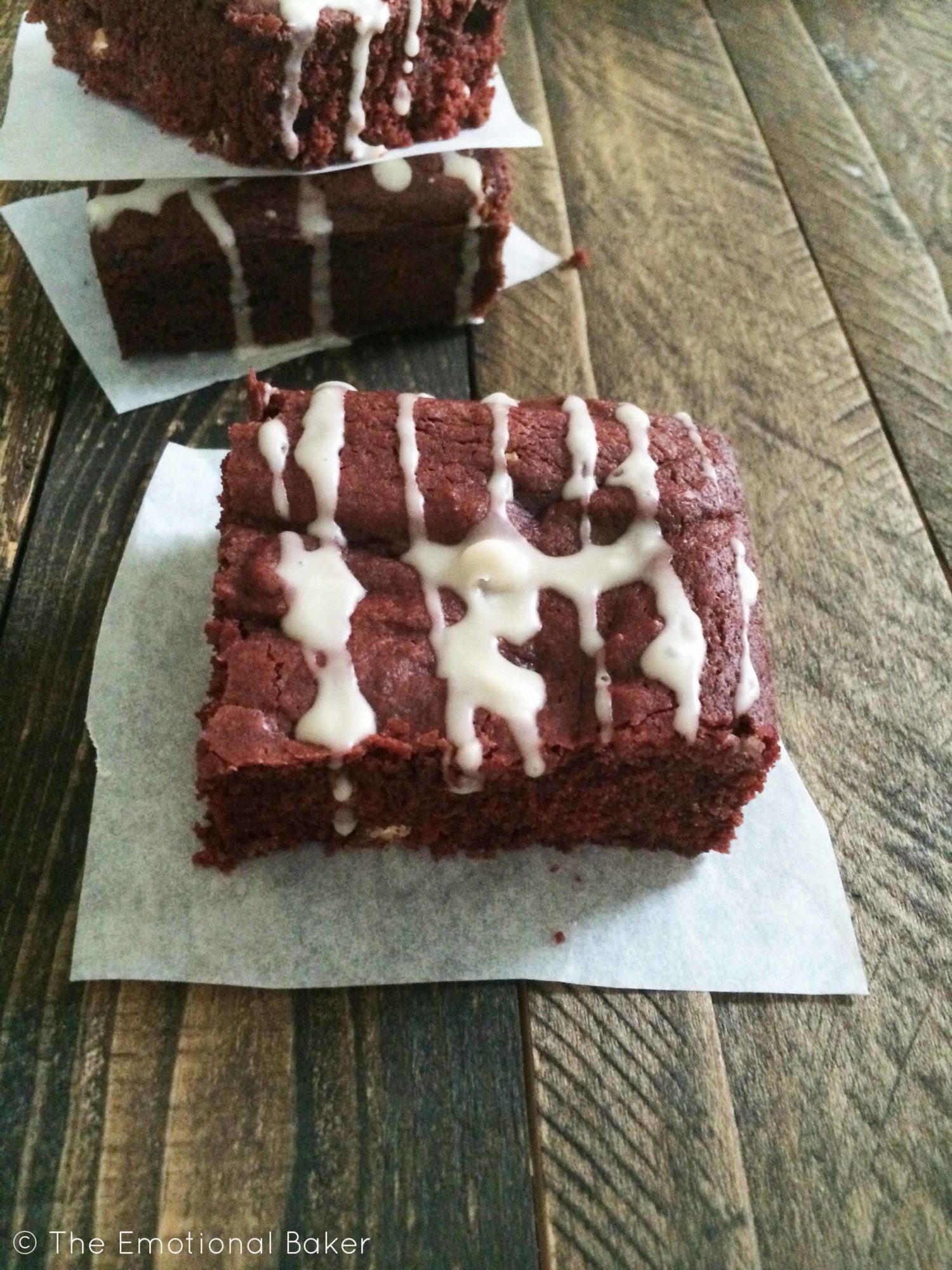 On this Wednesday before Valentine's, I am going to share with you one of the sweetest and most sincere forms of love I have observed. Now this all goes back to last week's post about my favorite place. Remember those kitty cats I mentioned?
Well, I used to run through said "magical place" with my dad – now I just walk through there with Winston – since I'm still recovering from this injury. (& it's officially been diagnosed as an inferior public ramus stress fracture [too detailed? maybe I'll give you an update soon 😉 ] )
On our runs, we would always see these cats. I didn't really realize they lived there until I started walking.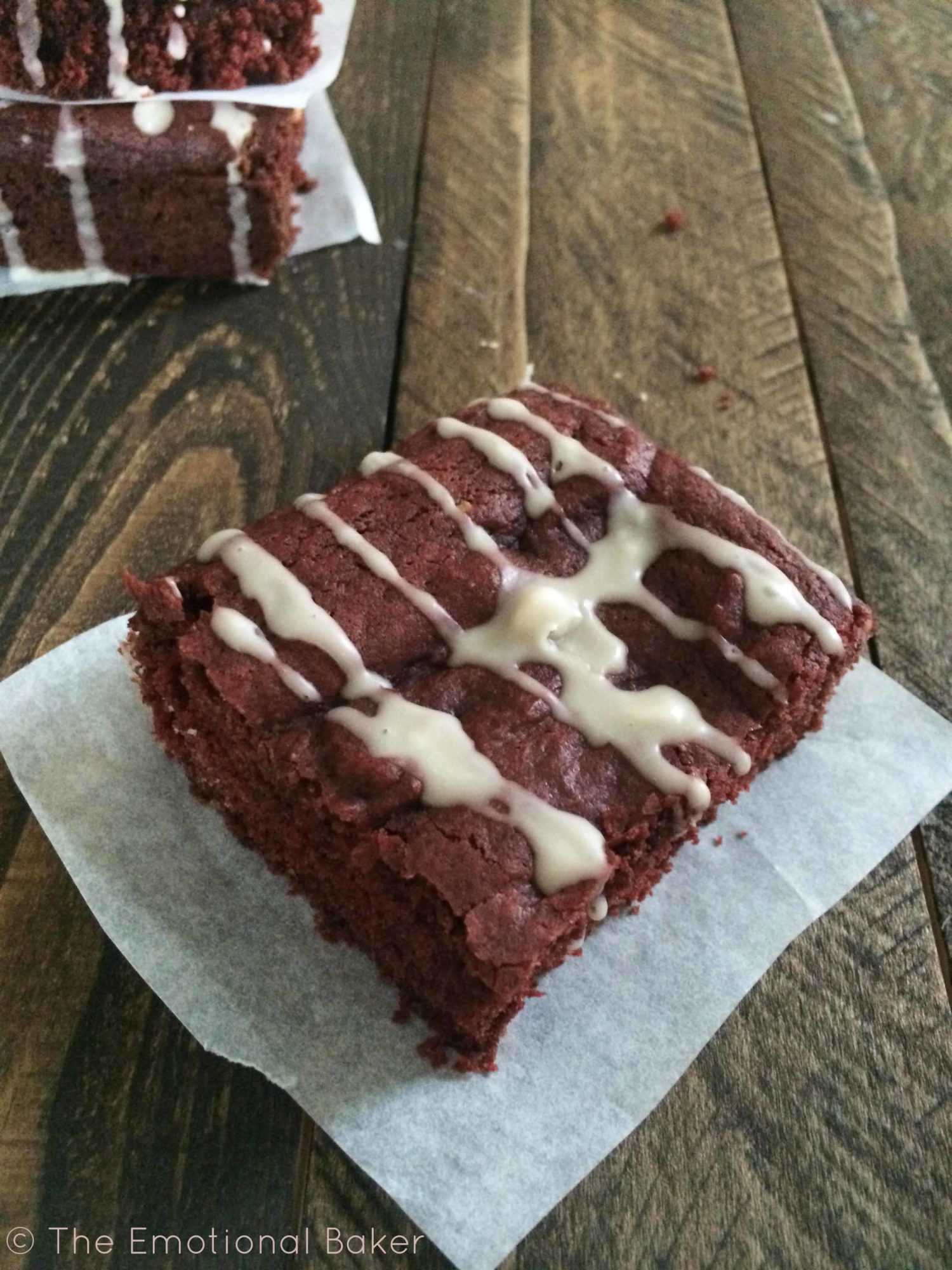 They all congregate behind the city's main office, which is adjacent to the park. When we first starting visiting them, they would always run away. Overtime, I have been able to pet all of them (I'm a bit cat obsessed. Are you? It's totally not a bad thing.)
With my mom's help, we came up for names for all of them.
There's Gracie, a smaller calico. She acts like she's in charge. And is a little bit of a B, if you know what I mean.
Then there's Reese. She's a larger calico. My mom thinks she may be Gracie's mom, but I'm not so sure. She's more reserved and took the longest to touch.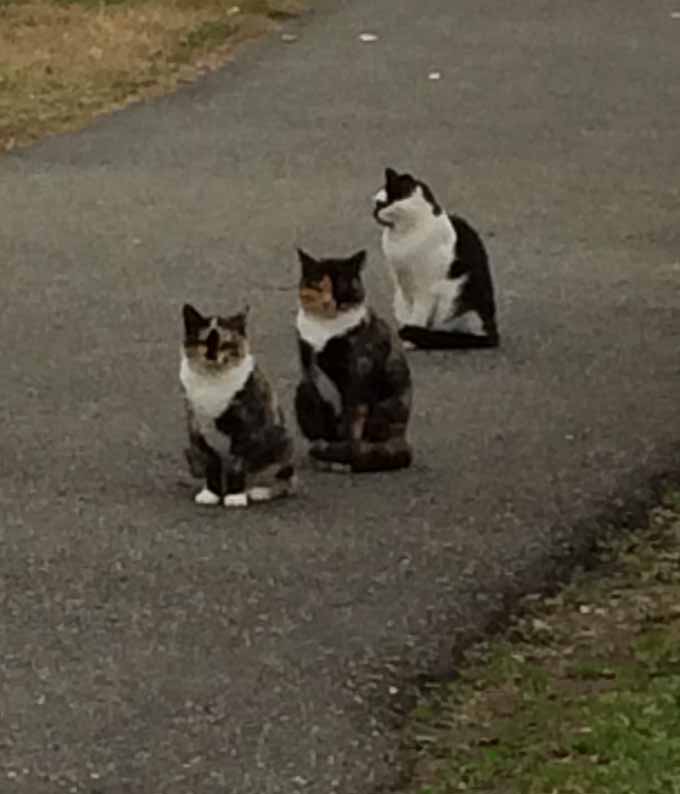 Waverly is a white and black cat. She is the most independent. The other cats all hang together, but she tends to stay to herself (which is perfectly fine and mirrors me.) She also tends to get a bit bullied by the other cats.
& finally there's Bridge. He is a long haired black cat. He always comes running over to greet us.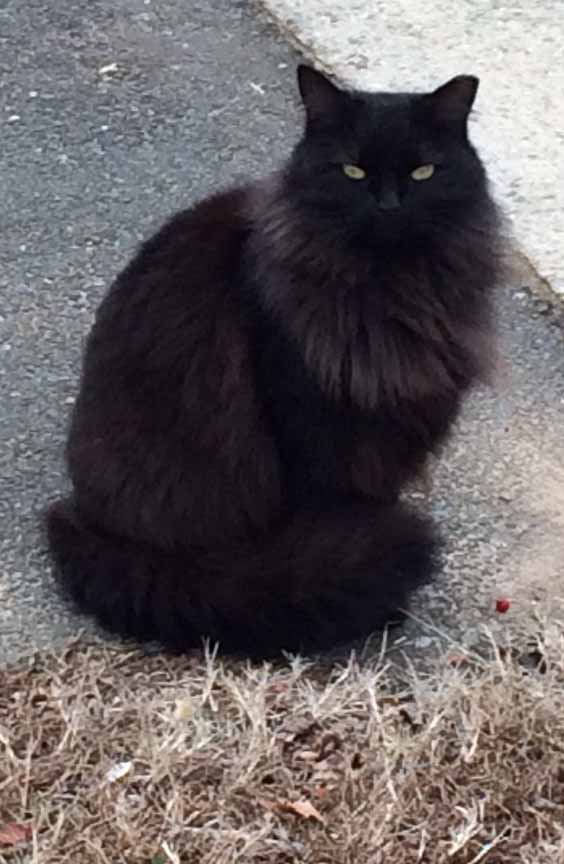 The love bit all ties in because whenever they hear us coming they all come out and rub together. It's like one big chain of cats. They are so sweet to one another.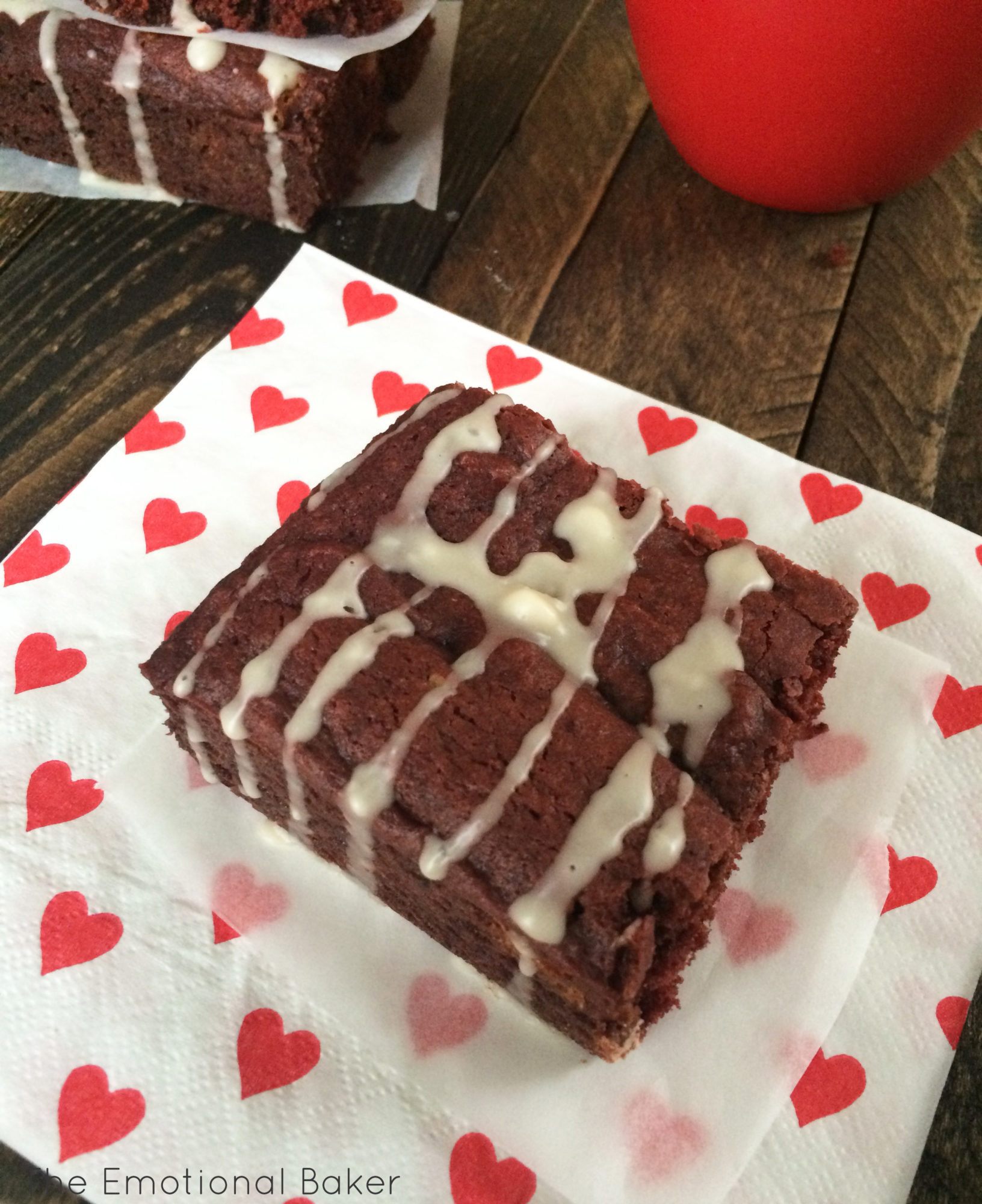 Now on to these bars. To be honest, when I first tried these I was a bit disappointed. I had them after the Lemon White Chocolate Bars, so I guess my expectations were pretty high. I didn't think they were red enough and I didn't think the flavor was bold enough. I was intent I wasn't going to share the recipe, but then by the third try I found out I really kind of loved them.
These would make a great Valentine treat to make your loved ones. They're not too hard to make, so they make a great treat if you have plans on making a big meal.
Red Velvet Bars
Author:
Ingredients
8 ounces lite silken tofu
¾ cup canola oil
½ cup almond milk
2 cups sugar
2 tsp vanilla extract
2.75 cups all purpose flour
1/4 cup cocoa powder
1 tsp baking soda
½ tsp baking powder
1 tsp salt
1/4 cup white chocolate chips
1 tbsp red food coloring
½ – ¾ cups powdered sugar for glaze
¼ cup almond milk for glaze
Instructions
Preheat oven to 350 degrees. Grease a 9 x 13 inch pan.
In a blender, combine silken tofu, oil and 1/2 cup almond milk. Transfer to large bowl.
Mix in sugar and vanilla extract.
In measuring cup, combine flour, cocoa powder, baking soda, baking powder and salt.
Add to liquid mixture and mix until smooth. Fold in red food coloring. Fold in white chocolate chips
Pour into prepared pan. Bake for 30 – 40 minutes or until toothpick inserted in center comes out clean.
While bars cool, prepare glaze if desired. For three bars, mix 3 tbsp powdered sugar with 1 tsp almond milk. Mix thoroughly. Add more milk/sugar, until desired consistency is reached. Drizzle on bars. Double amounts if glaze is desired on all bars.
Need a Valentine treat for your dog? Try these!