Classic cookies jazzed up with cherries and drizzled with chocolate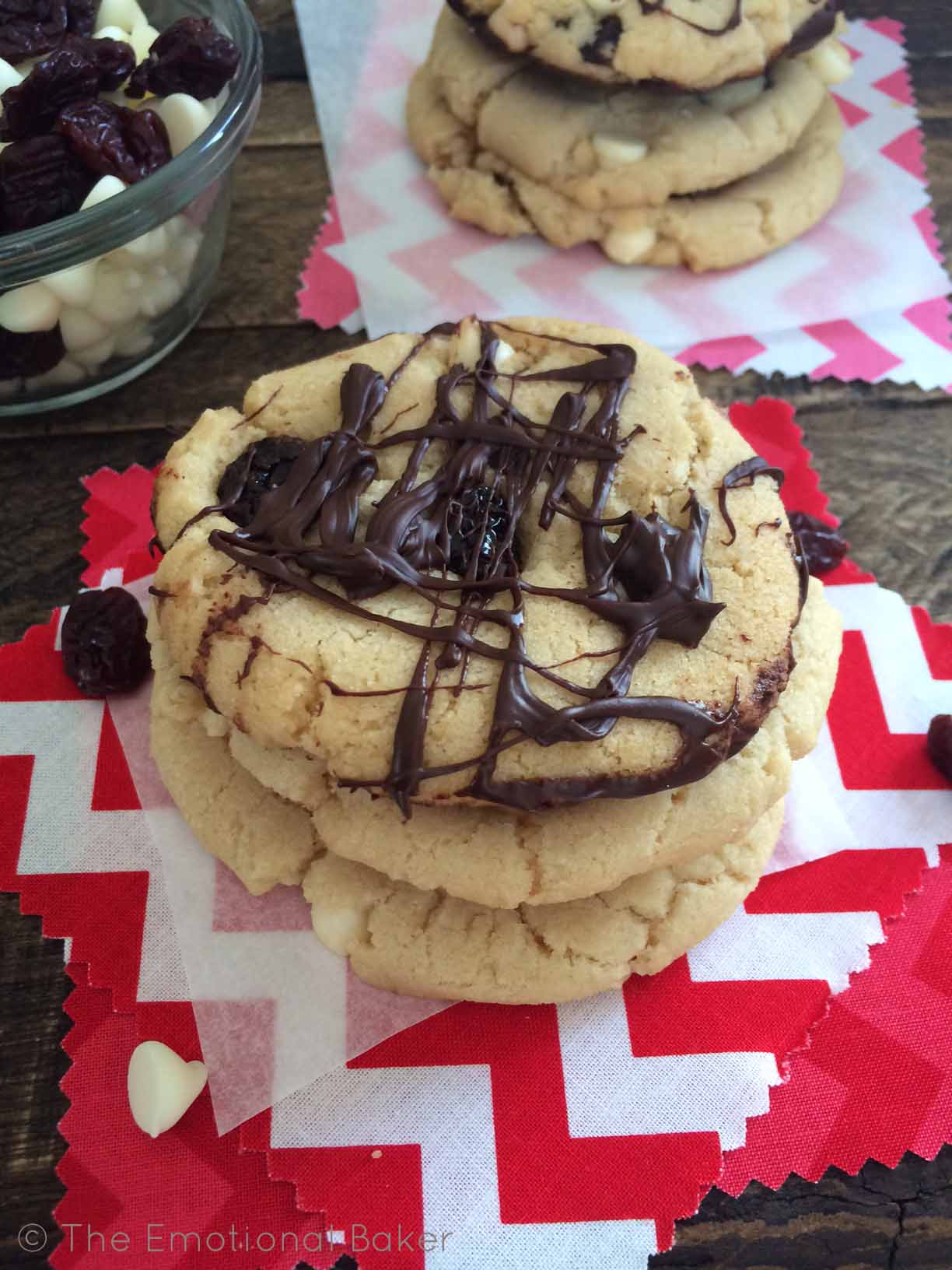 If you worked in a bakery, what would your job duties be? Would you greet customers, bake the goodies, or decorate the treats? Today I had further proof that I could not decorate the treats. I always have these crazy ideas for these beautiful, extravagant treats, but they always fall flat.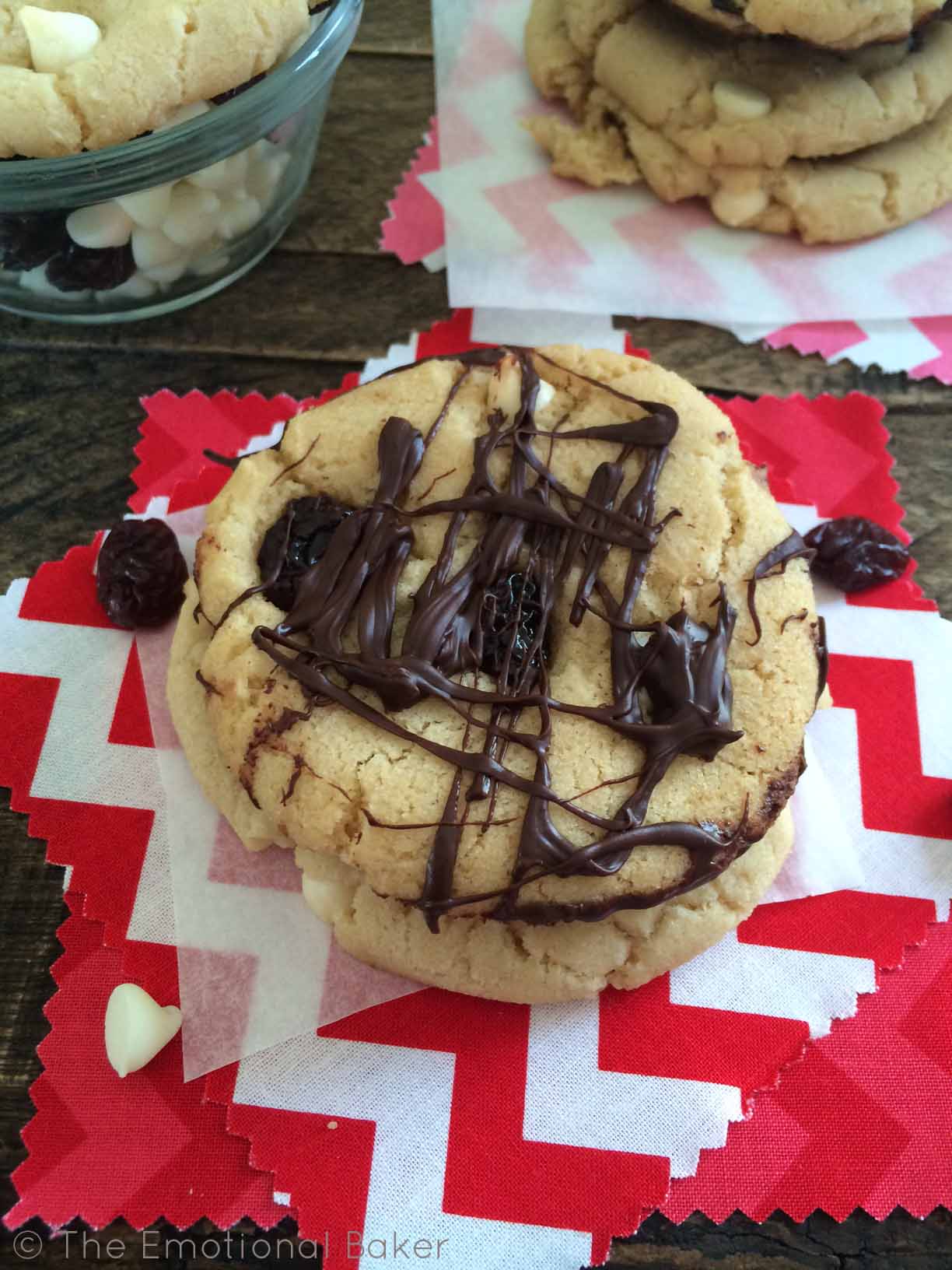 Today I was working on some "top secret" cupcakes and had high hopes I could pipe on a perfect swirl of icing. However, they just didn't work and I had to use a knife to smooth them out. I even took a cake decorating class!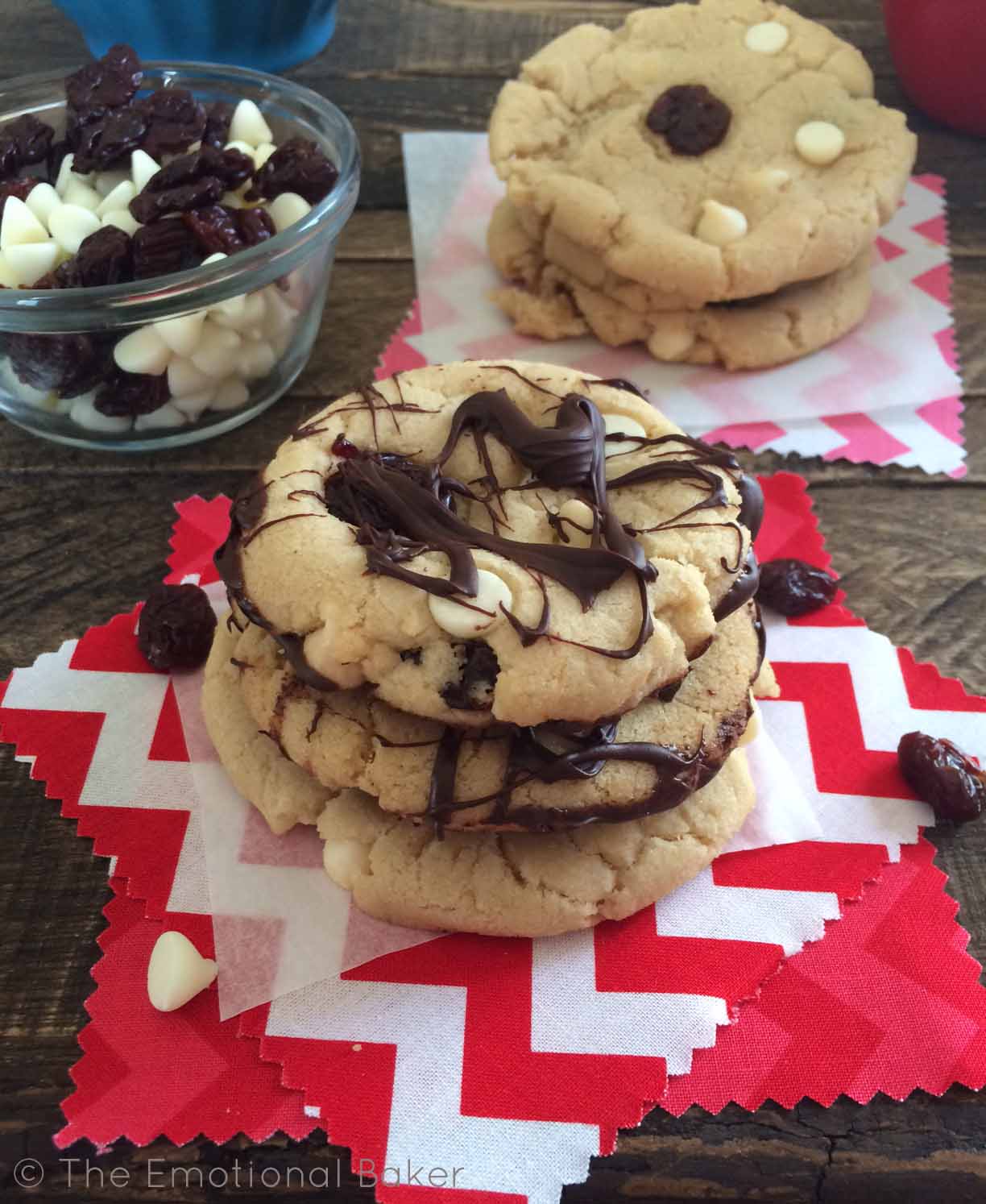 These cookies are one of those fantasy treats. I'm embarrassed to admit I devoured a bag of chocolate covered cherries in like two days. But then I thought – wouldn't that make a great cookie combo? These use the same base as most of my other cookies. If you aren't a perfect decorator like me, don't worry about it – they're still pretty delicious 😉
Chocolate Covered Cherry Cookies
Author:
Ingredients
½ cup canola oil
½ cup brown sugar
1 cup sugar
1 tsp vanilla
1 cup white chocolate chips, divided
1/3 cup almond milk
2.5 cups all purpose flour
1 tsp baking soda
1 tsp baking powder
1 tsp salt
1/2 cup dried cherries
1 cup chocolate chips
Instructions
Preheat oven to 350 degrees. Line baking sheet with parchment paper or Silpat.
Combine oil, brown sugar, sugar and vanilla in large bowl.
Melt ½ cup of white chocolate chips in microwave at 50 percent power.
Add melted white chocolate to sugar mixture. Add almond milk.
In measuring cup, combine flour, baking soda, baking powder and salt. Stir into liquid mixture.
Fold in white chocolate chips and dried cherries.
Divide into 24 equal pieces. Roll into balls and flatten with palm of hand. Top with extra chocolate chips if desired.
Bake 10 minutes. Allow to cool for 5 minutes. Then transfer to wire racks.
Melt chocolate chips. Dip cookies in chocolate and place on parchment lined pan. Drizzle with remaining chocolate. Allow chocolate to set.