A drop cookie loaded with coconut flavor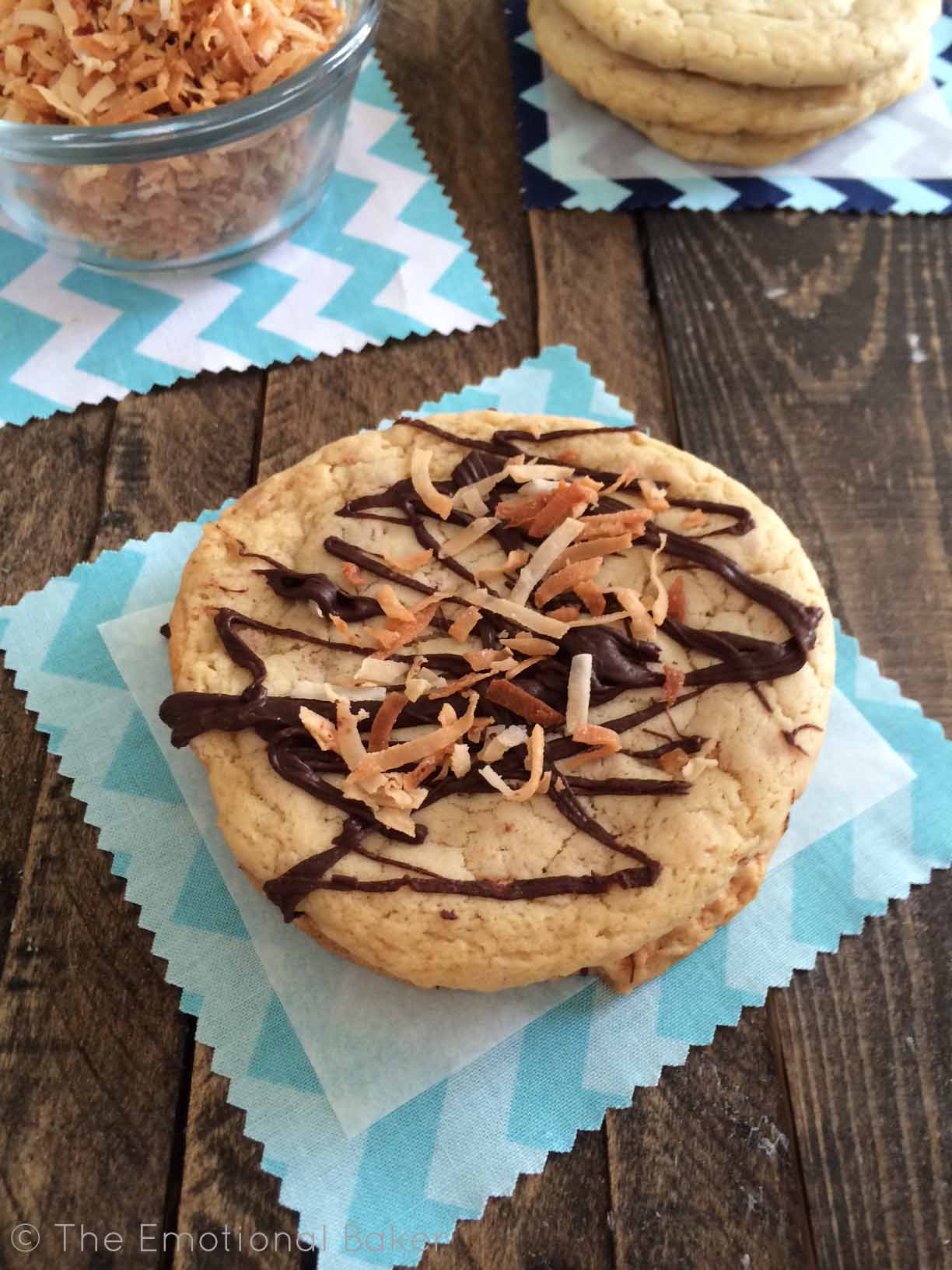 I'm the girl that burns a whole bag of coconut.
Catches a fork on fire in the microwave.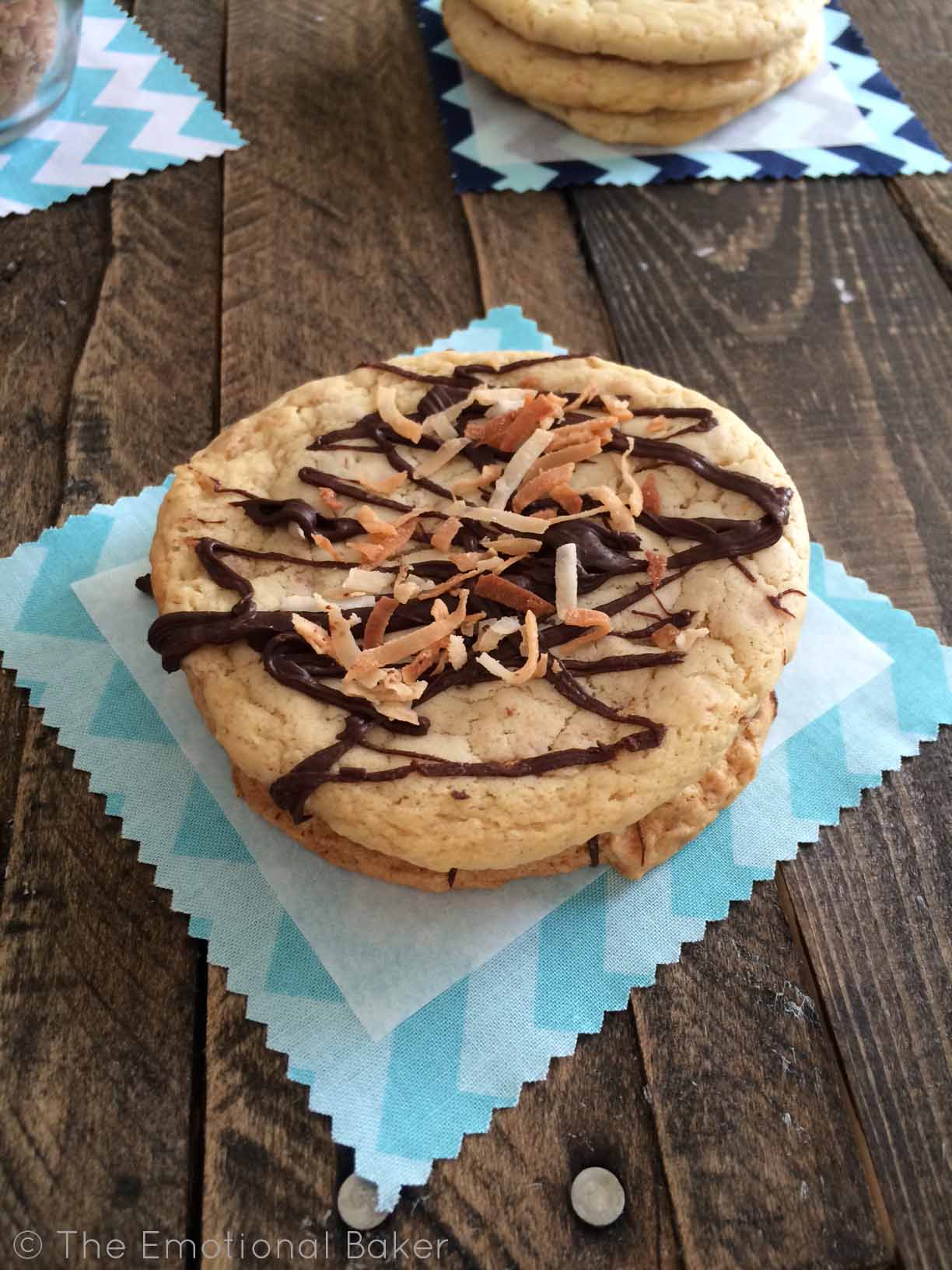 Scalds chocolate.
Drops a glass jar of cinnamon on a Bodum French Press.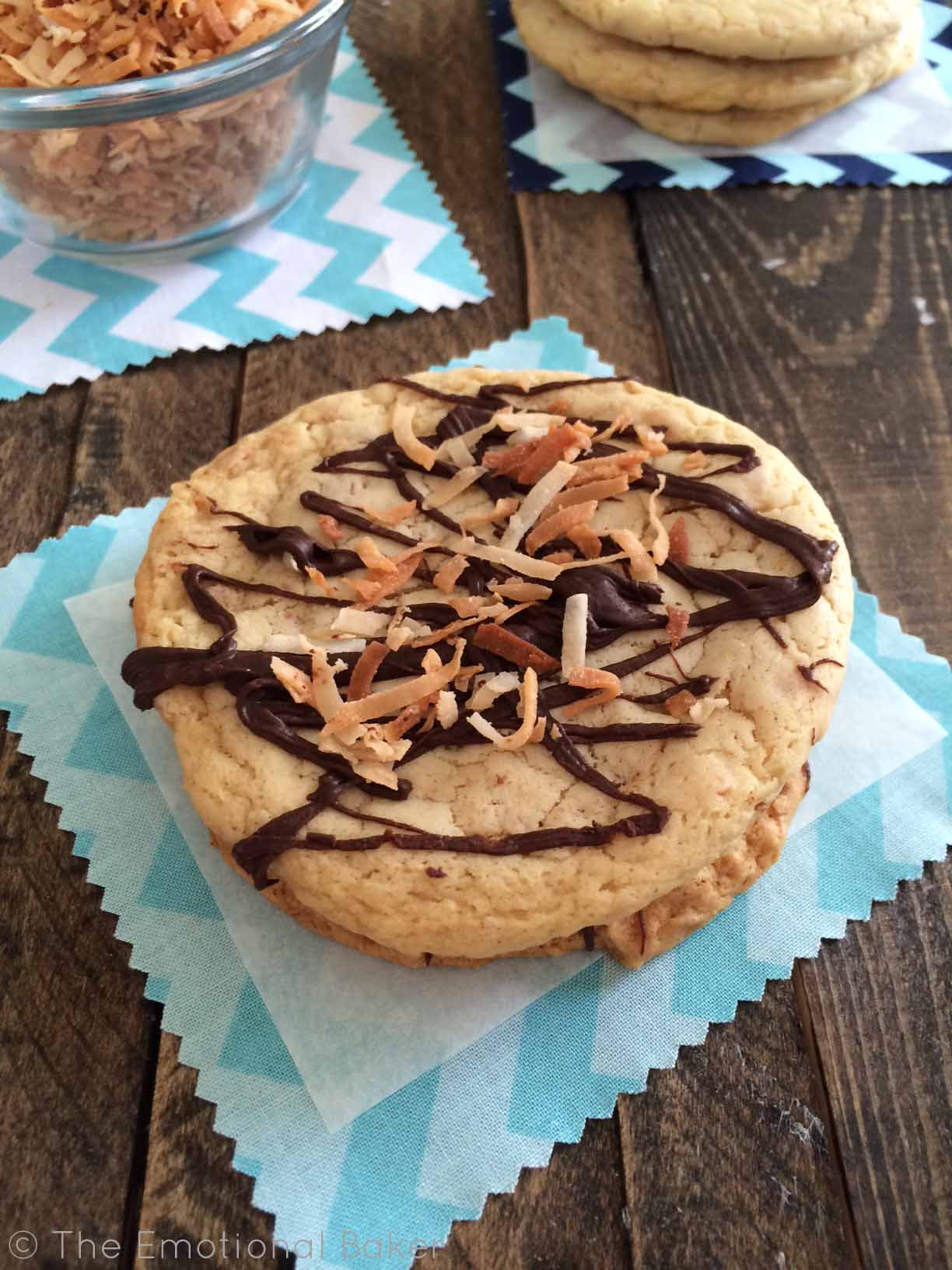 I'm your typical klutz.
But that hasn't stopped me from carrying on in the kitchen.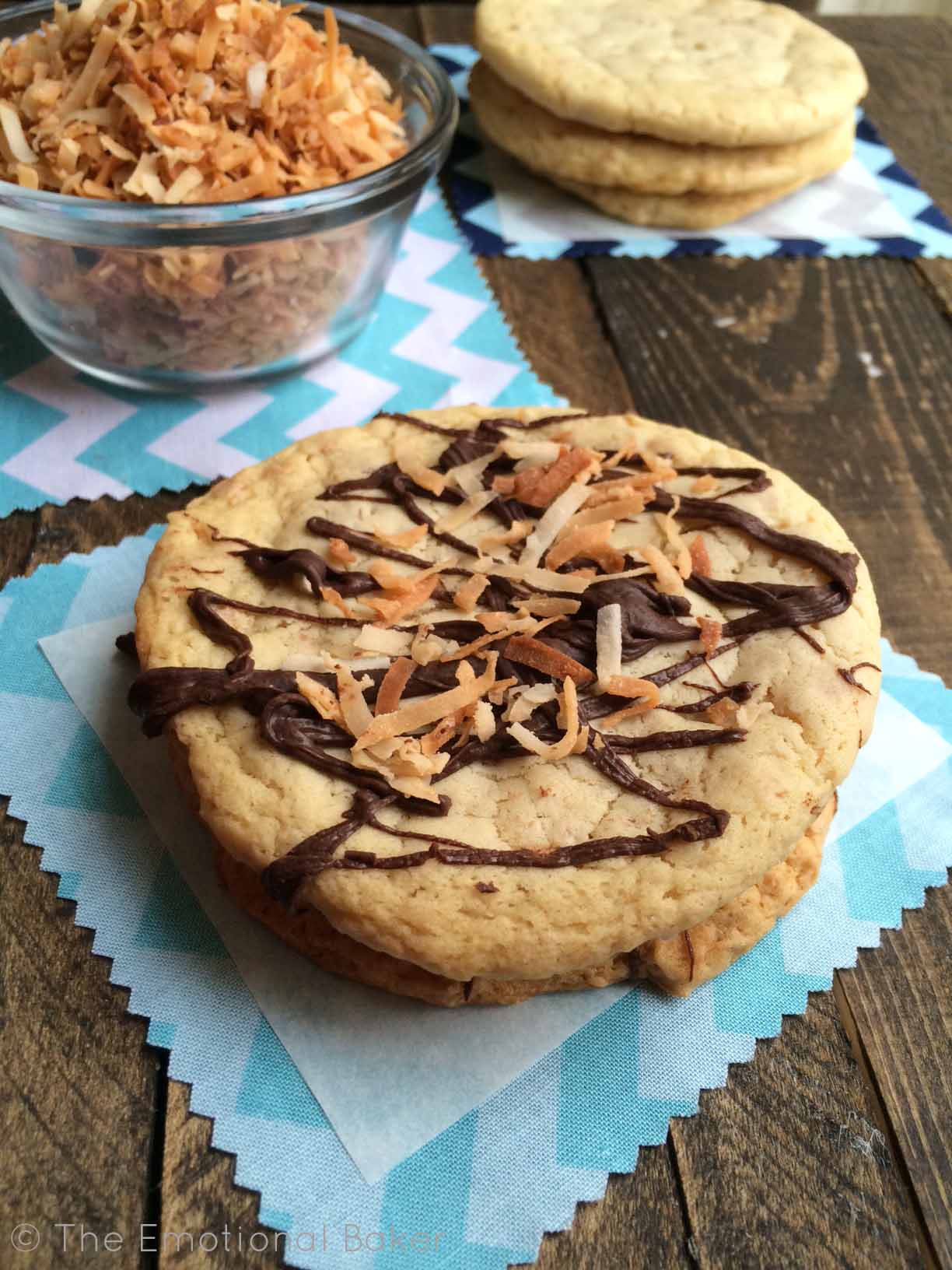 Today I'm sharing these cookies that were doomed for failure. I mean, Hello!, they have toasted coconut and they involve melting chocolate! Well, somehow I managed to pull it off. You may have seen them on Instagram (go ahead, take a peek 😉 ) and read about my concerns. Yea, the dough looked funny, but it's just because these are drop cookies!
Oh, and by the way, they're the vegan cousin to the Samoa cookie 🙂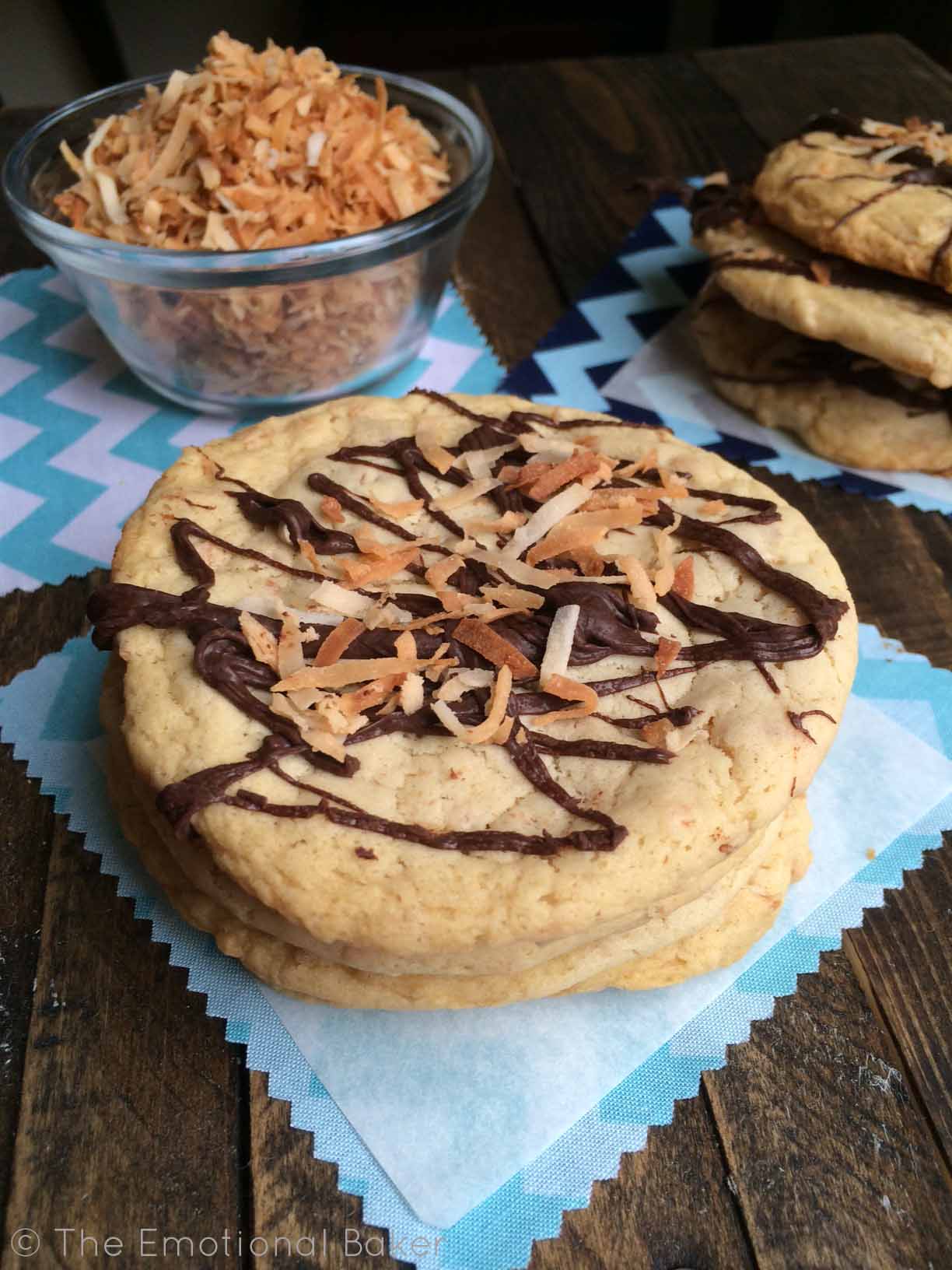 Toasted Coconut Cookies
Author:
Ingredients
½ cup canola oil
½ cup brown sugar
1 cup sugar
1 tsp vanilla
2/3 cup light coconut milk
2.5 cups all purpose flour
1 tsp baking soda
1 tsp baking powder
1 tsp salt
1 cup shredded coconut, plus more for topping
1 cup chocolate chips
Instructions
Preheat oven to 350 degrees.
Spread coconut (~1.5 cups) on baking sheet. Place in oven for five minutes. Stir. Place back in for three minutes. Stir. Continue until coconut is toasted a light brown. Be careful not to burn.
Line baking sheet with parchment paper or Silpat.
Combine oil, brown sugar, sugar and vanilla in large bowl.
Add light coconut milk to sugar mixture.
In measuring cup, combine flour, baking soda, baking powder and salt. Stir into liquid mixture.
Fold in shredded coconut.
Drop balls of dough with cookie scoop. Use greased measuring cup to flatten cookies.
Bake 8-10 minutes, until edges of cookies are light brown. Allow to cool for 5 minutes. Then transfer to wire racks.
Melt chocolate chips in microwave on 50 percent power. Drizzle cookies with chocolate. Sprinkle with extra toasted coconut.