A homemade version of a favorite Girl Scouts' cookie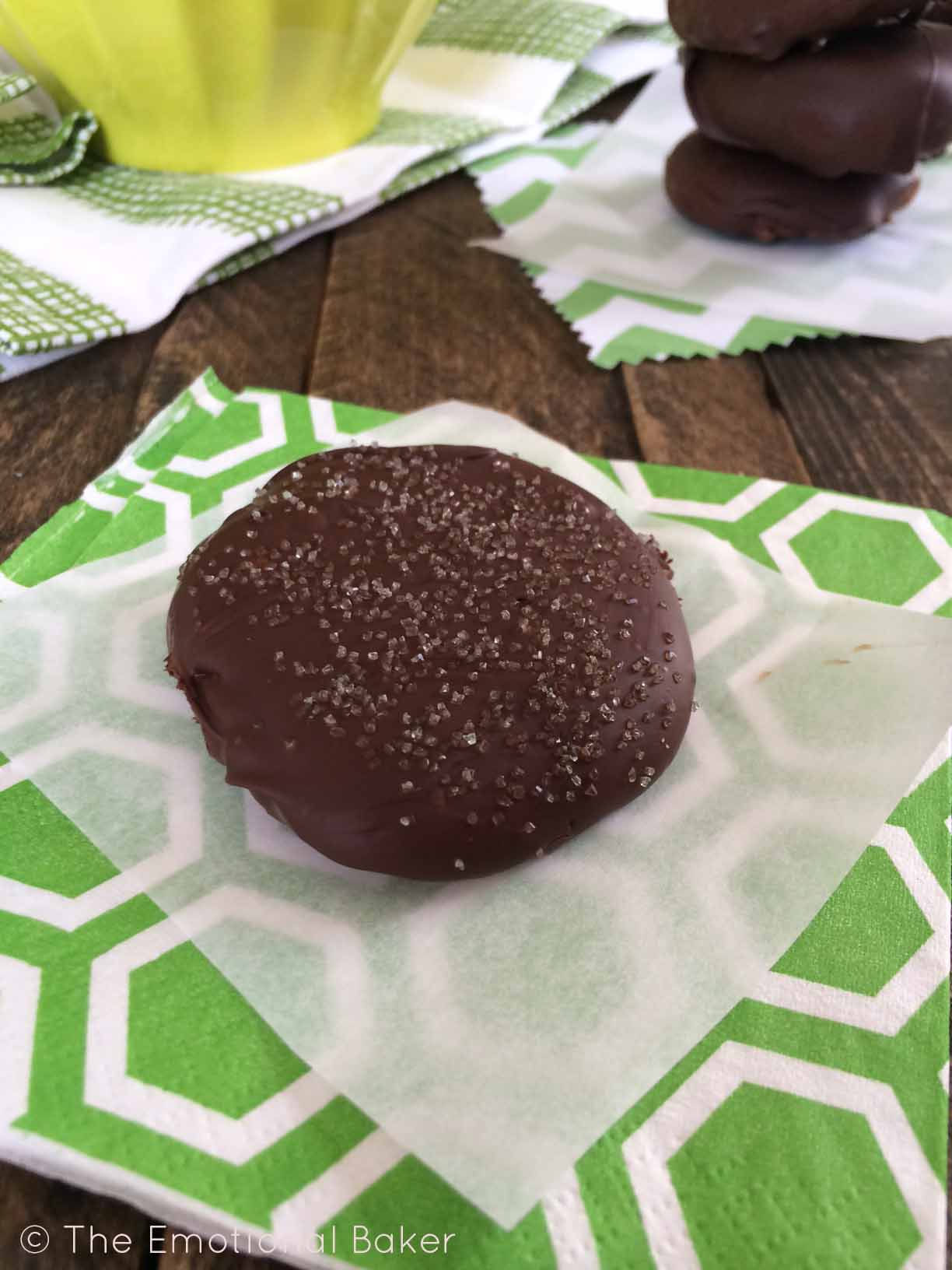 So, St. Patrick's Day is just next week and I don't have anything green to wear. But there's nothing new there. Every year I'm faced with what I'm going to wear on SPD. & can you believe my high school colors were green and gold?!? (ya, that was circa 2005-2009, but you'd think I'd have some leftover green clothing. Truth is, though, I didn't own green then & you definitely won't find any gold in my closet, other than a golden retriever 😉 )
I eventually had to get a green polo – for school spirit ya know? But, I think I've donated it since then.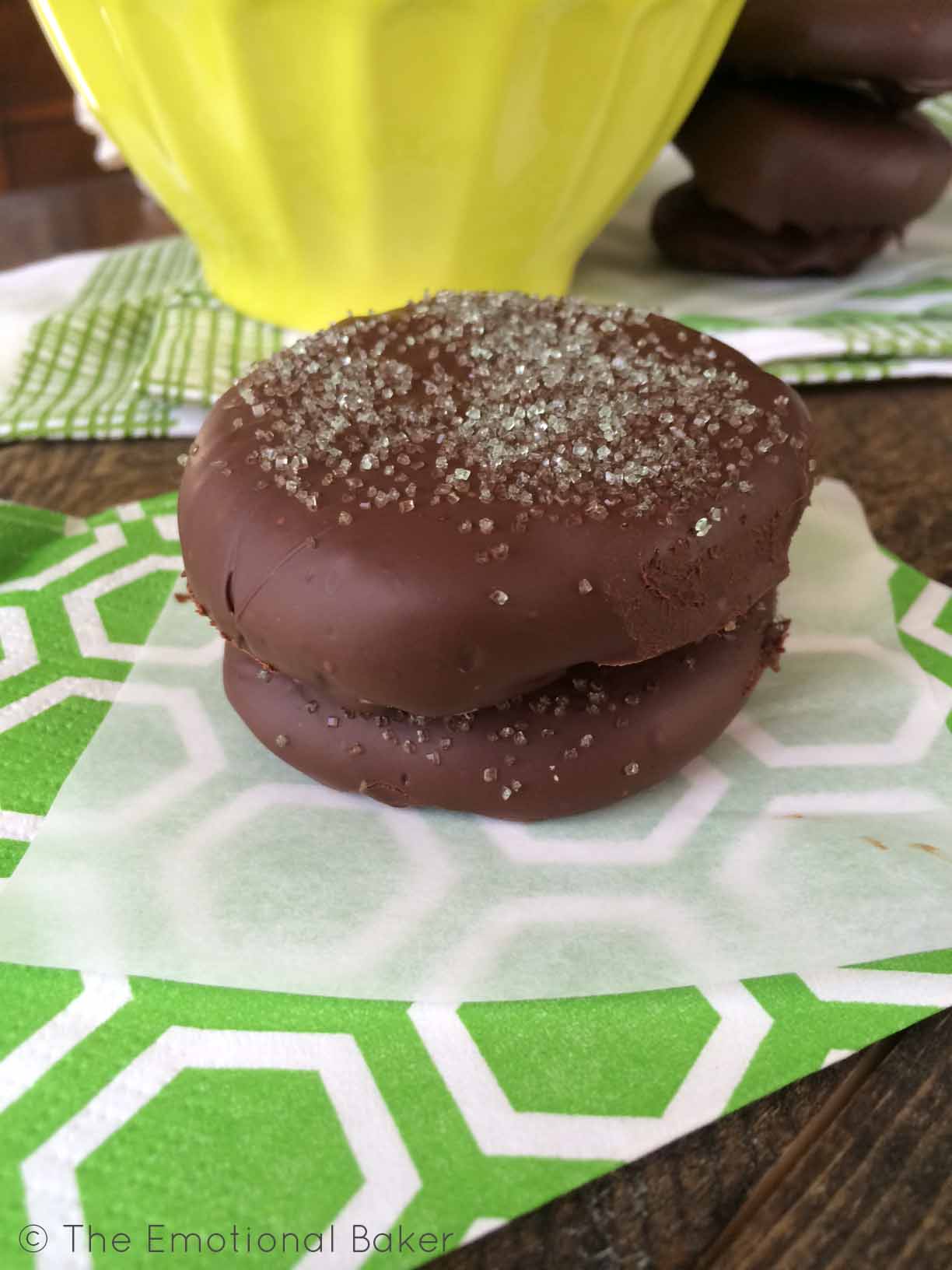 Well, I'm not too worried about getting pinched any way, cause I'll just bribe people with these thin mints. Yea, they may not be totally green either, but they totally fit in with the traditional SPD flavor theme – and – they're totally delicious.
Do you promise not to pinch me in return for a vegan thin mint?
Thin Mints
Author:
Ingredients
½ cup canola oil
½ cup brown sugar
1 cup sugar
1 tsp mint extract
1/3 cup almond milk
1/3 cup canola oil
2 cups all purpose flour
1/2 cup cocoa powder
1 tsp baking soda
1 tsp baking powder
1 tsp salt
1 cup chocolate chips
Instructions
Combine oil, brown sugar, sugar and mint extract in large bowl.
Add almond milk and canola oil to sugar mixture.
In measuring cup, combine flour, cocoa powder, baking soda, baking powder and salt. Stir into liquid mixture.
Split dough in two. Roll into logs about 12 inches in length. Wrap in plastic wrap and chill in refrigerator for 1 hour.
Preheat oven to 350 degrees.
Line baking sheet with parchment paper or Silpat.
Cut cookies into 1/4 inch slices. Place on baking sheet.
Bake 10 minutes. Allow to cool for 5 minutes. Then transfer to wire racks.
Melt chocolate chips in microwave on 50 percent power. Dip cooled cookies in chocolate. Shake off excess chocolate and place on parchment lined baking sheets.
Allow chocolate to set either in refrigerator or at room temperature.