Cake and pie meet in this delicious spring treat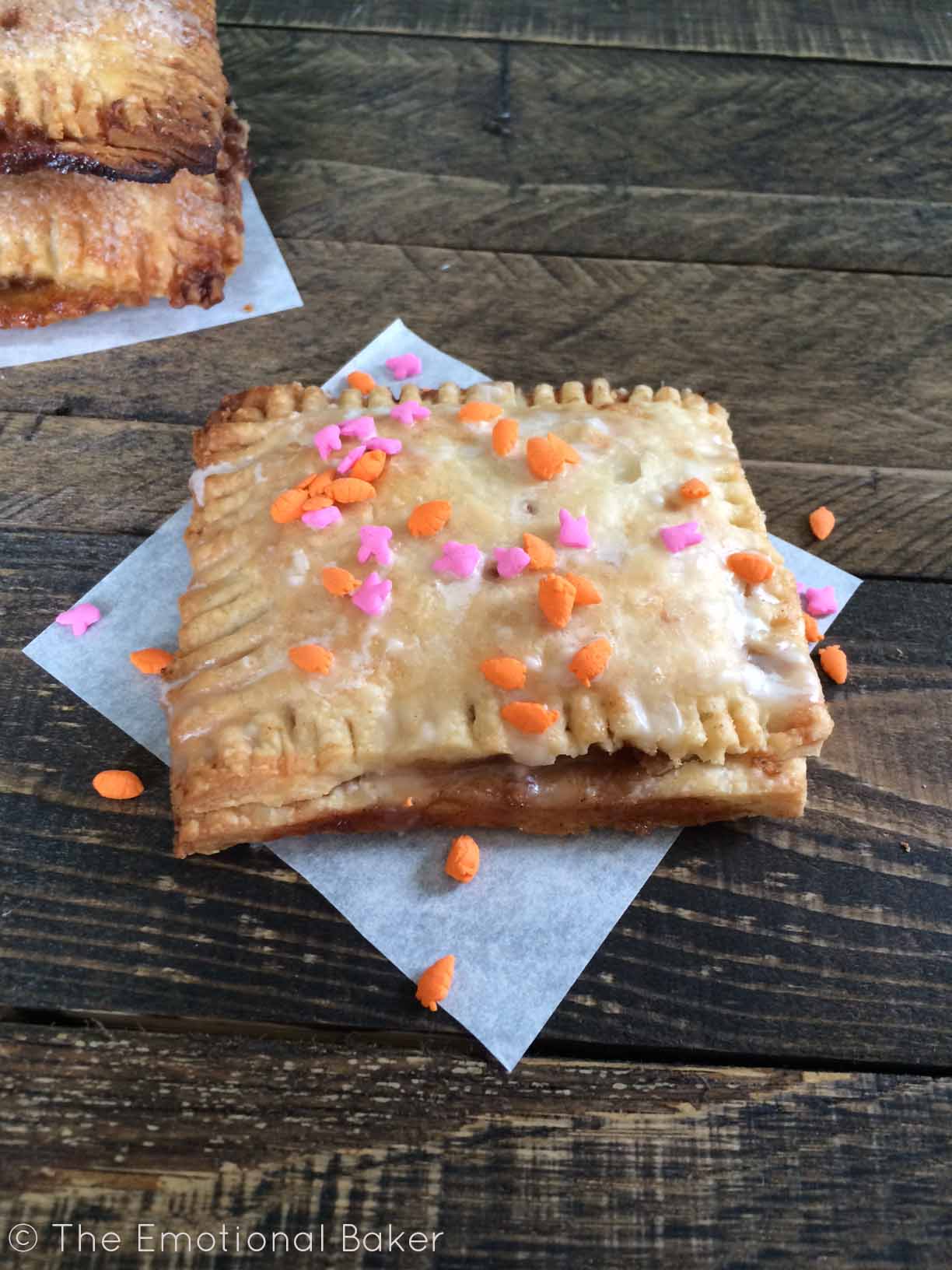 I went on an unexpected Easter egg hunt yesterday.
Every morning I take Winston for a walk. I always go through a check list before we leave – bags (for clean up,) key, phone.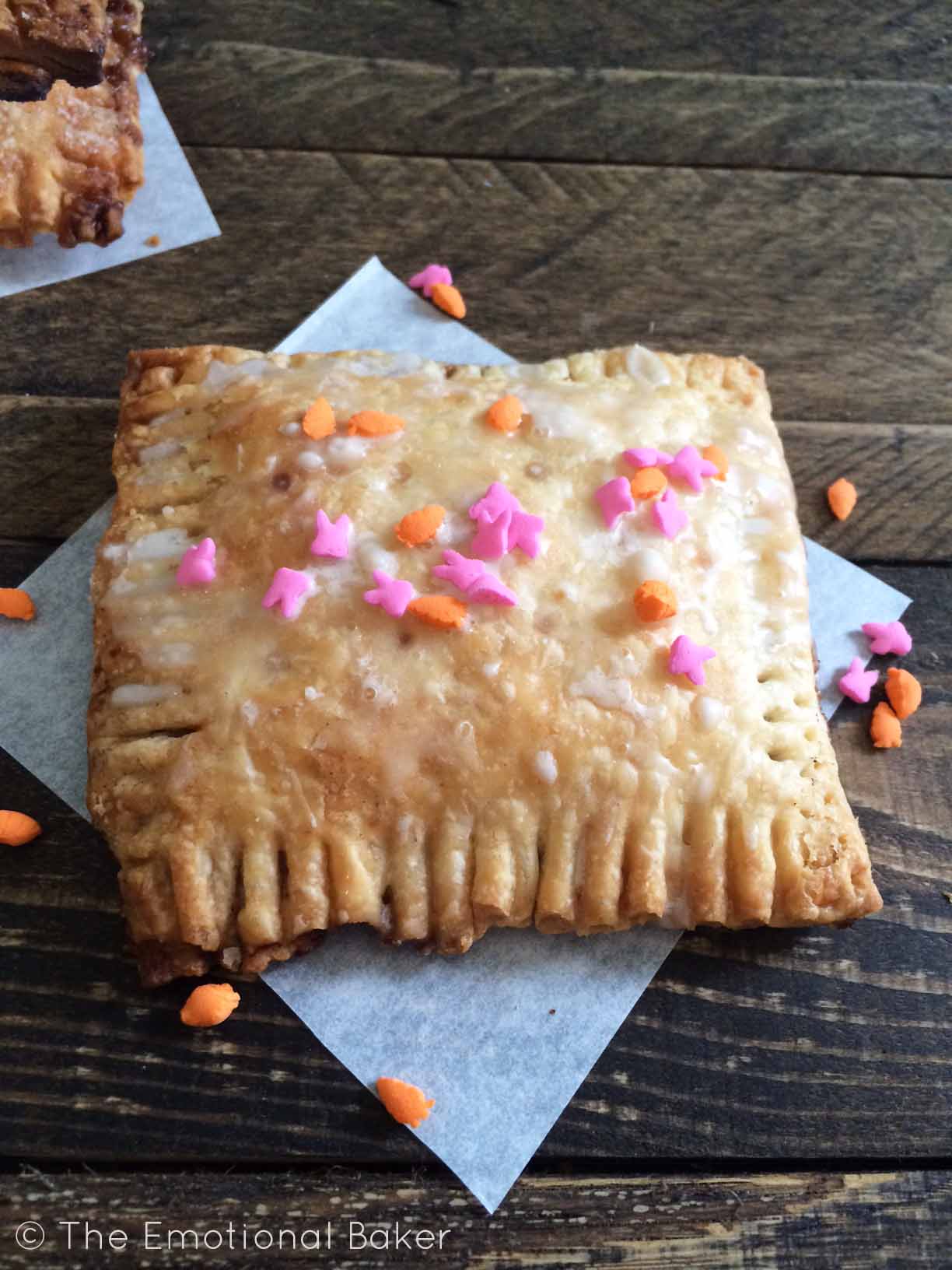 I always use the RunKeeper app and start it as soon as we leave. I didn't remember starting it, but it wouldn't be like me not to.
It was a typical walk except for the moderate rainfall. Once, we got home I put my hand in my pocket to stop the app and was shocked that it wasn't there!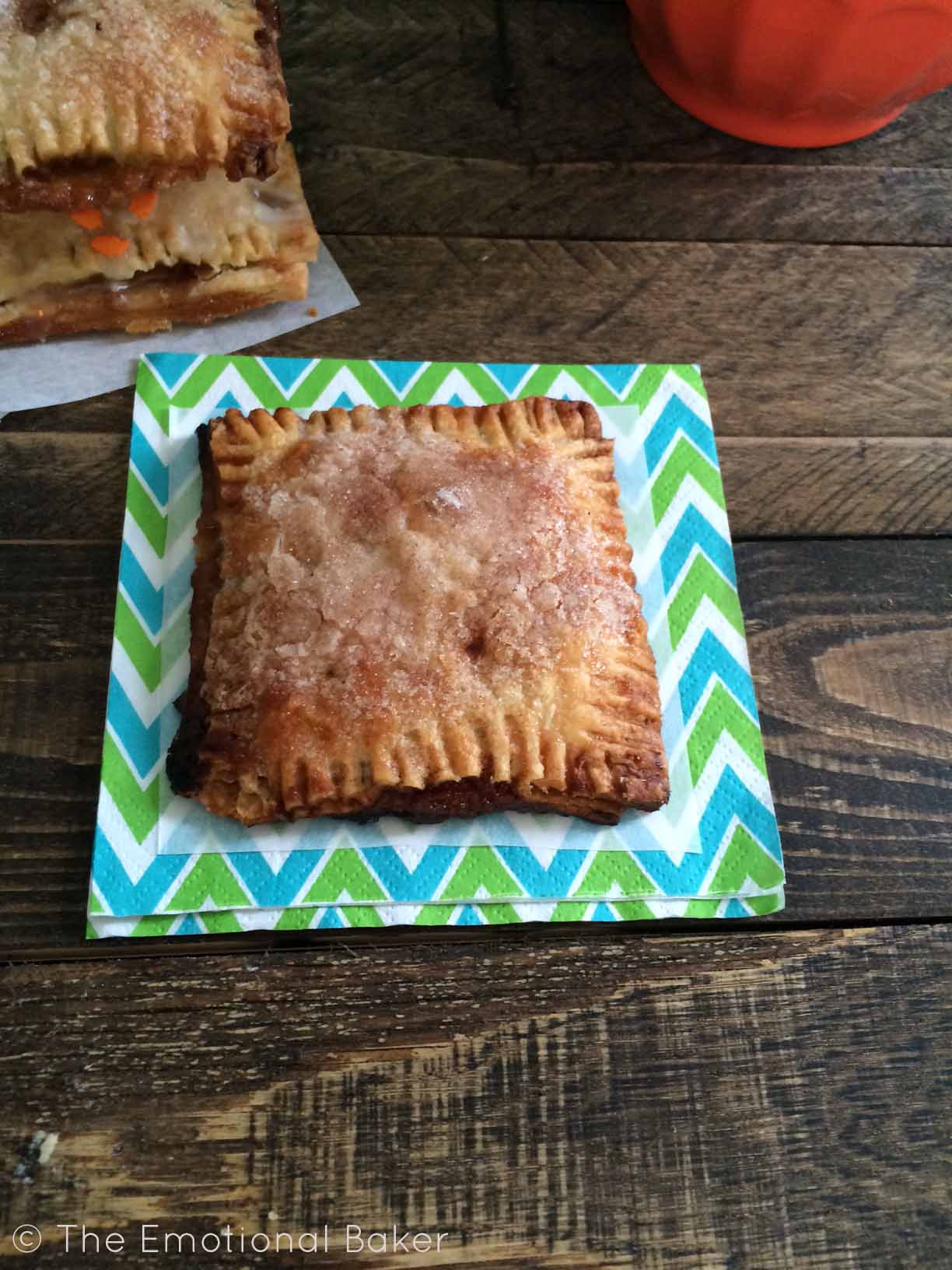 I thought maybe I didn't take the phone today, so I took a spin around in the house, but I didn't see it anywhere. Today the Find My iPhone app was my savior. It turns out the phone was a block away. It must've fallen out of my pocket!
The phone seemed undamaged at first, but then the screen started to flicker. As of right now, it has made a full recovery from its stint in the rain.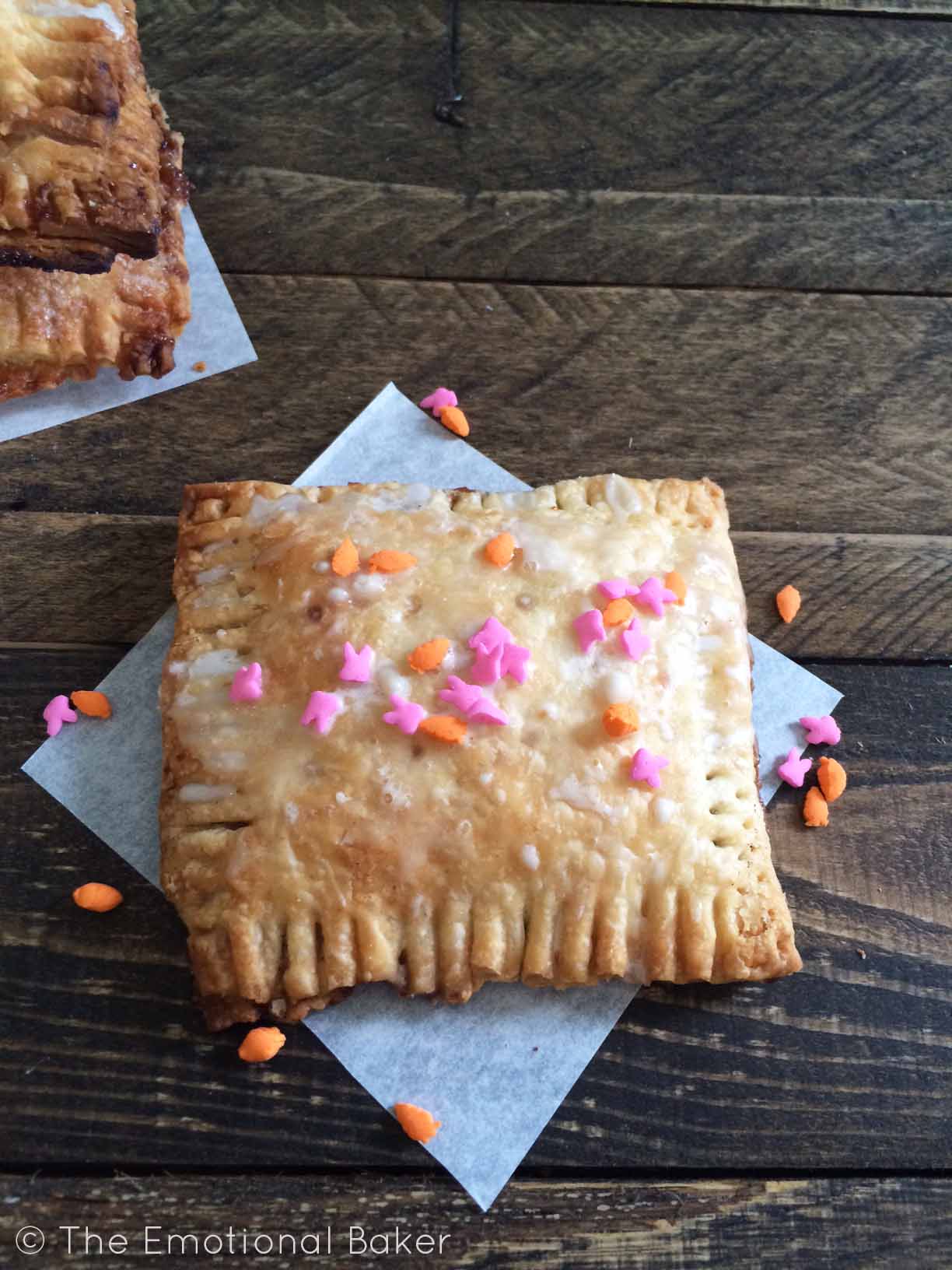 I guess this was just a warm up for my family's traditional Easter egg hunt this weekend! (I certainly need it since I won a prize for finding the least eggs at a church hunt one year!) Are you a fan of egg hunts or have any special Easter traditions?
If not, you should make these carrot cake pop tarts part of your festivities! These were originally created for Pi Day. I wanted to make something new & somehow these came to mind. I was thrilled they turned out!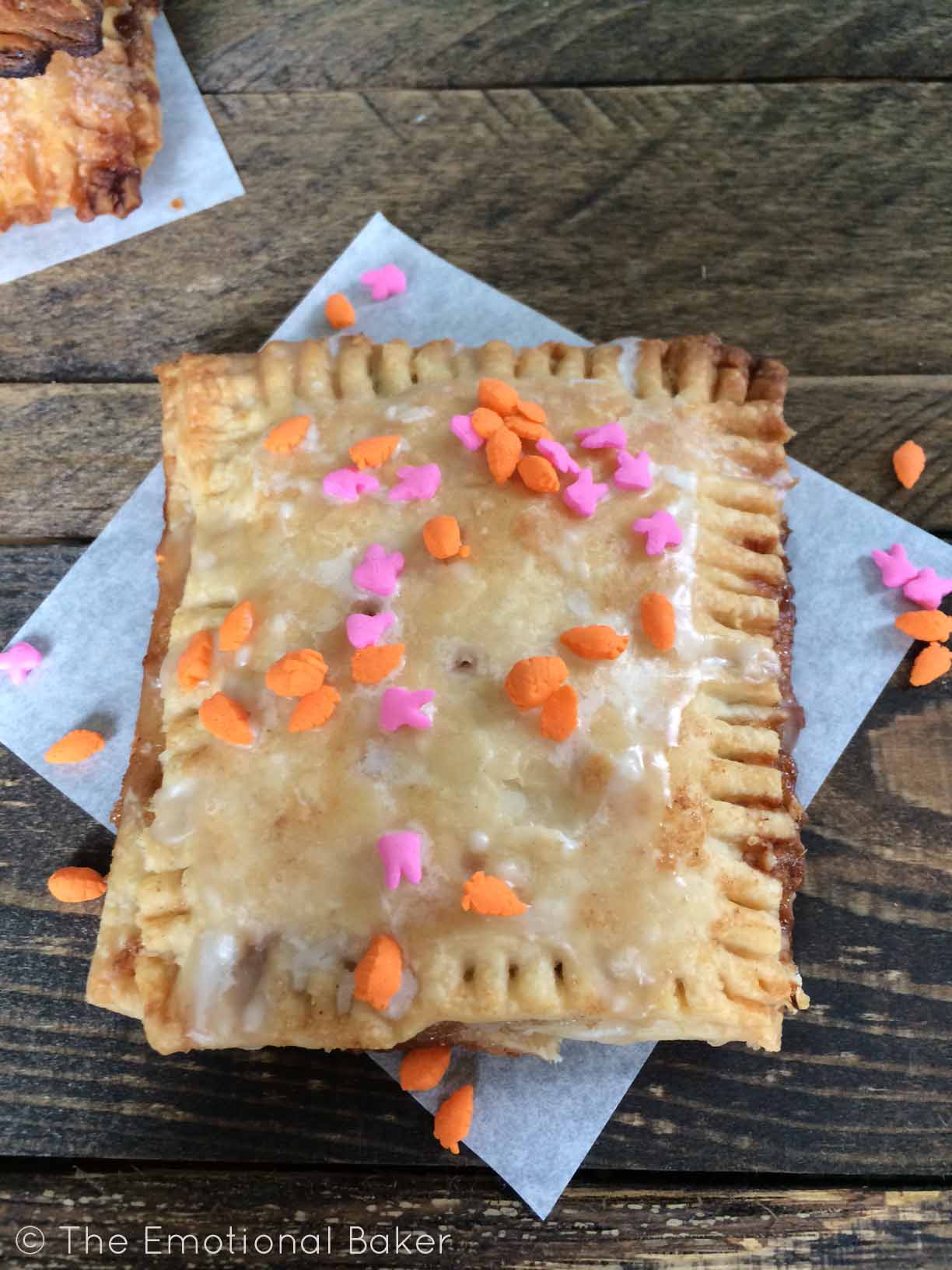 Carrot Cake Pop Tarts
Author:
Ingredients
Crust:
2.5 cups all purpose flour
1 tsp sugar
1/2 tsp salt
1 cup shortening
1 cup ice water
Filling:
1/2 cup brown sugar
1 tbsp flour
1 tsp cinnamon
1 shredded carrot
1/4 cup shredded coconut
Topping:
1/2 cup powdered sugar
1 tbsp almond milk
Instructions
Prepare Crust:
Mix flour, sugar and salt in large bowl. Cut vegetable shortening in chunks and add to flour mixture. Use your hands to incorporate flour and shortening. Complete when mixture clumps together. Measure 1/3 cup of ice water and add to crust mixture. If mixture is too dry, add an extra tablespoon of ice water. Continue until dough forms. Split dough in half, wrap in plastic wrap. Allow to chill at least one hour.
Prepare Filling:
Mix all ingredients together.
Prepare Pies:
Preheat oven to 500 degrees. Once dough has chilled, roll into 11 x 14 inch rectangle. Trim edges for perfect rectangle. Cut into 3.5 x 3.5 squares.
Place 2 tbsp of filling into 6 of the squares. Top with extra pie crust. Use fork to crimp edges. Use toothpick to poke holes in top of pies. Sprinkle pies with water and sugar, if desired.
Turn oven down to 425. Bake pies for 15 to 20 minutes, or until golden brown. Transfer to wire racks to cool.
Once cool, mix powdered sugar and almond milk in bowl. Drizzle on pies and top with sprinkles if desired.