A moist and delicious bread filled with banana flavor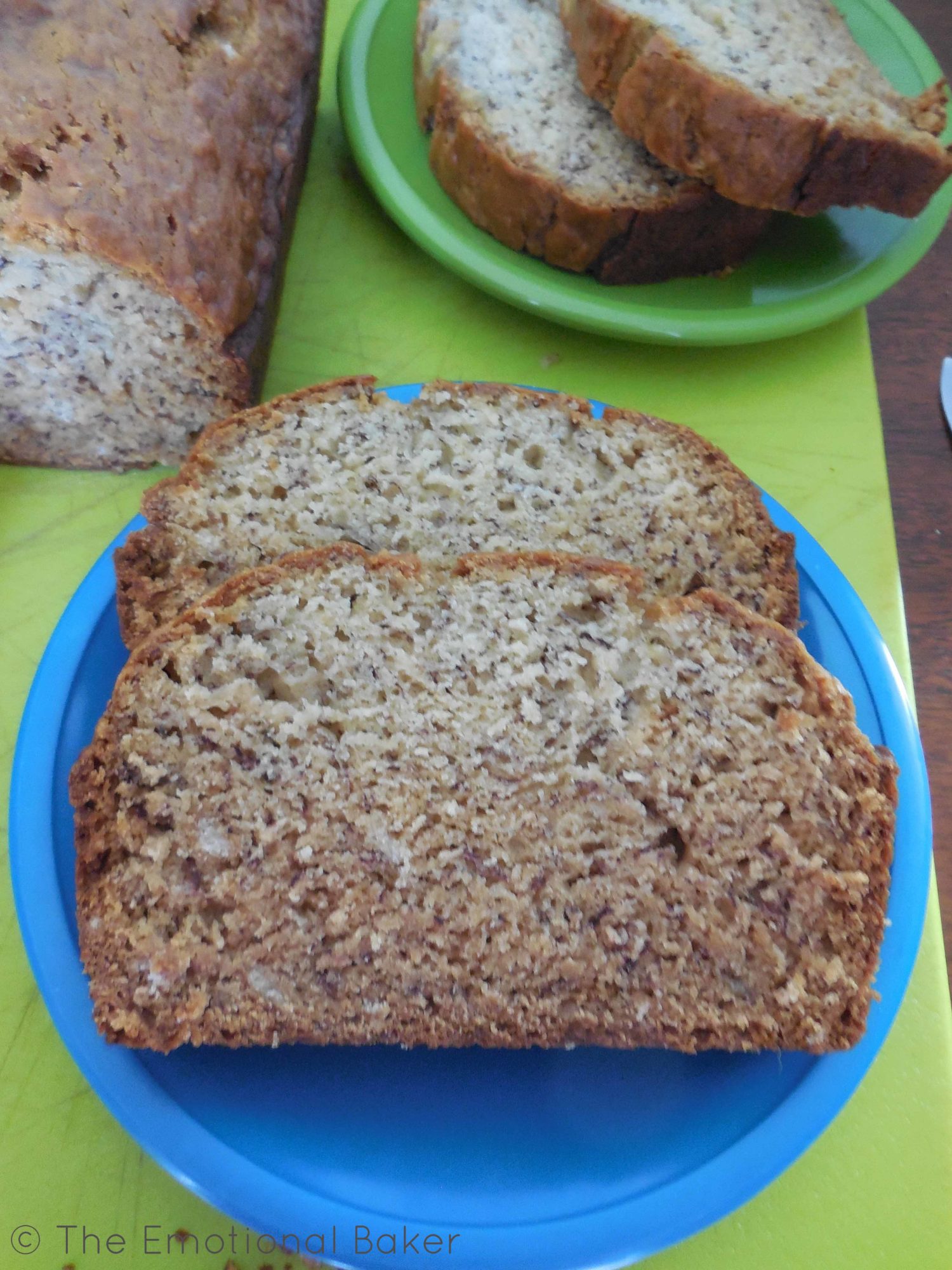 Today is a big day. It's Winston's 10th birthday! Last year I celebrated with Baked Key Lime Donuts and nine special facts about him.
This year I'm back with 10 new facts!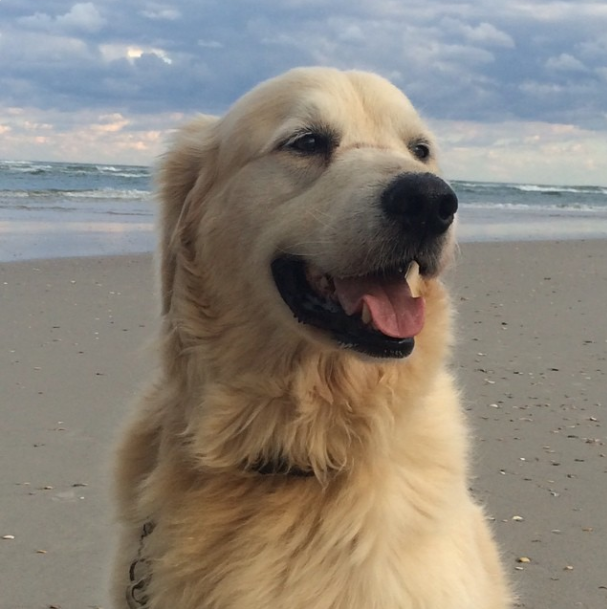 1. He's quite the walker and averages about 5 miles per day. It's always so exciting to smell all the smells and check up on the neighborhood.
2. While he's walking, he does some inappropriate things – like eat trash, wood, pinecones – & pull me like mad to get to them.
3. He also makes lots of friends. He's on a first name basis with many of our human neighbors.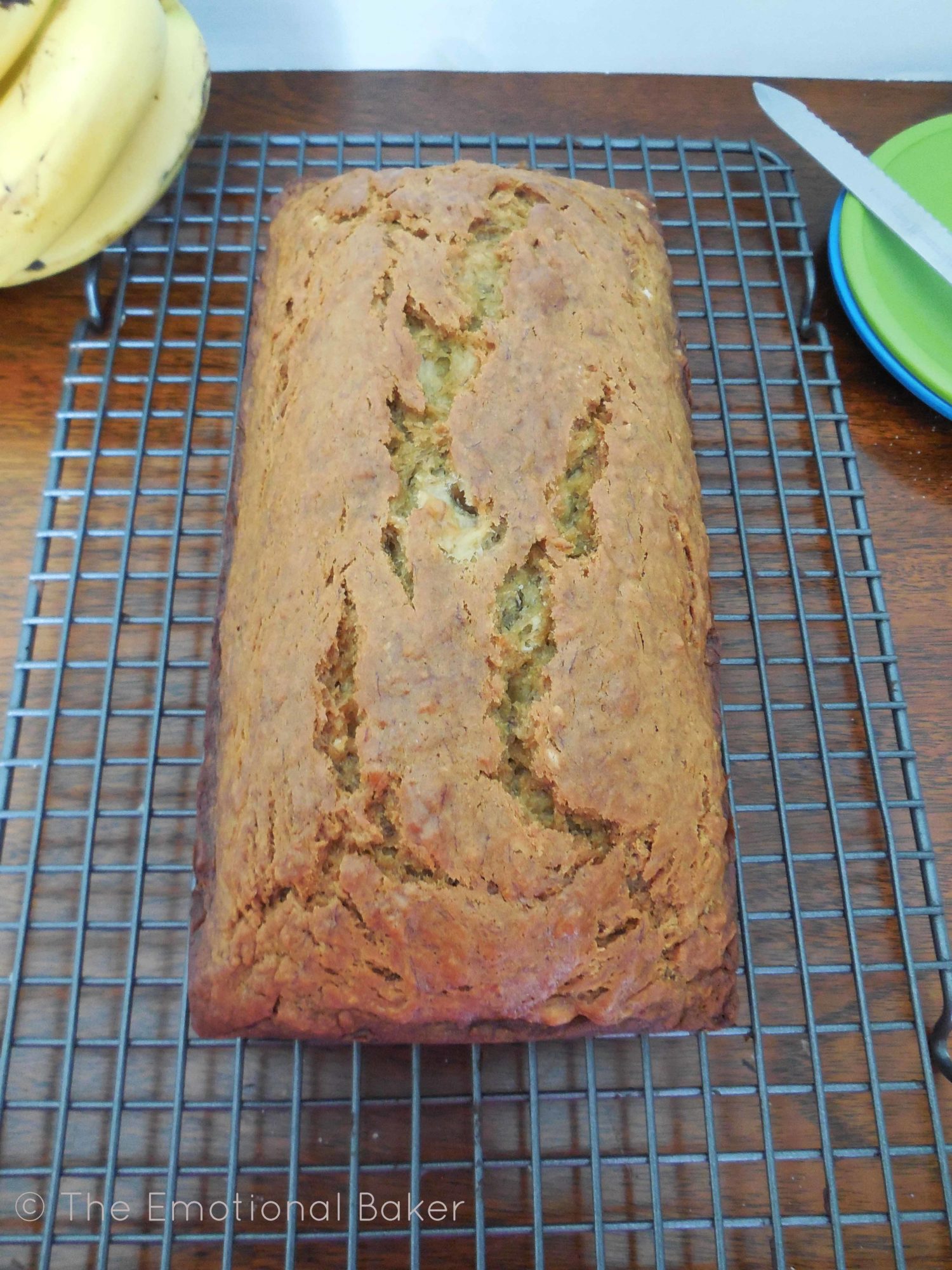 4. Even the mailman is his best friend. Every time Winston sees a mail truck, he goes berserk! He pulls and barks. All to get a cookie. The mailman has him spoiled!
5. Dogs, on the other hand, are a different story. We know all the dogs in the neighborhood, but for some reason Winston doesn't get along with them. He'll bark at them, but then if they get close to each other, he'll just stand there and the other dog will jump on him (& sometimes bite him!) How crazy is that?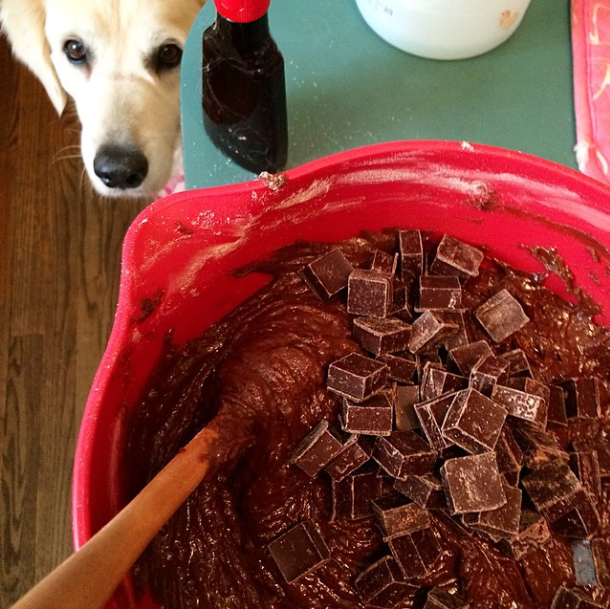 6. Cyclists and runners are also on his avoid list. Whenever he sees one, he goes crazy! I always have to be on the lookout for them, so I'll be prepared and hold on tight.
7. When it comes to his indoor duties, he's highly concerned with the food situation. He's always on high alert for any food that's been left unattended. Leave a batch of cookies to cool on the counter – & you can guarantee you'll come back and find quite a few missing.
8. He shares quarters with two cats (& maybe more soon ?!?!?) He has quite different relationships with the two. When Punk'n has his after dinner snack, Winston will bark to get Punk out of the way. There's no way a cat's gonna have a snack – if anybody's going to have a snack, it's going to be Winston!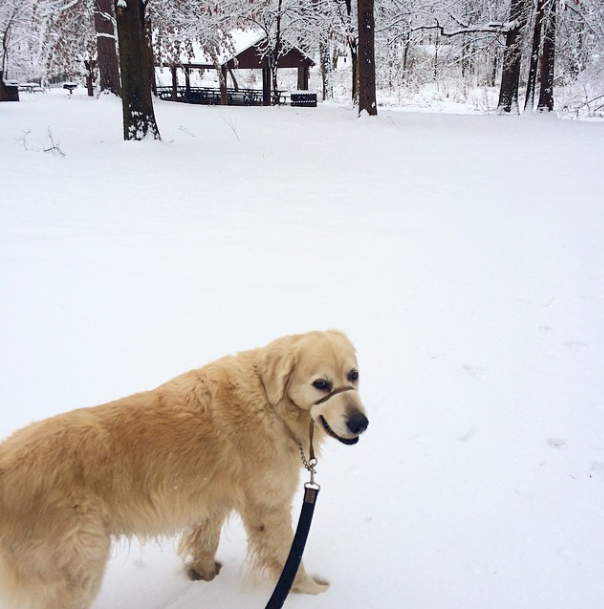 9. With Smokey though, Winston cowers and lets Smokey eat his food. Winston gets pay back anytime Smokey goes off and leaves his food.
10. He's the ultimate peanut butter jar cleaner. You never have to worry about not recycling something because you can't get it cleaned. He's determined to get it free of leftover PB!
In total, Winston's my main man, best friend, ultimate companion and pal – & most important, head taste tester. I love you, Winston! Thanks for standing my freak outs both in and outside the kitchen!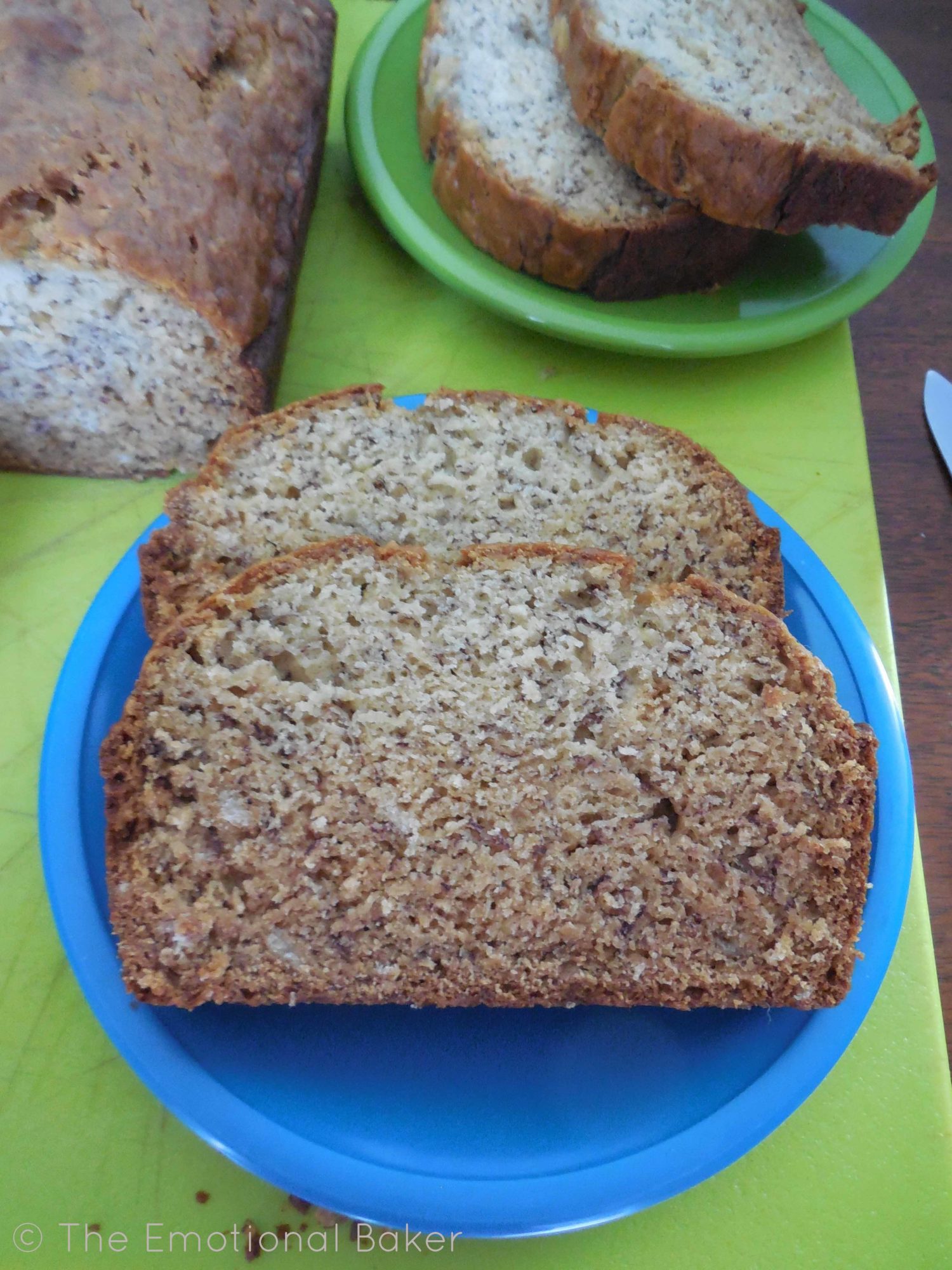 To celebrate, I'm sharing a basic banana bread. I rarely make banana bread because I can't get it to bake all the way through. A little patience saved this loaf (as compared to the first!) When you want a classic banana bread without eggs and dairy, this is the perfect solution!
The Very Best Vegan Banana Bread
Author:
Ingredients
3 overripe bananas
1/4 cup canola oil
1 cup sugar
2 cups all purpose flour
1 tsp baking soda
1 tsp salt
Instructions
Preheat oven to 350 degrees. Grease a 9 x 5 inch loaf pan.
Mash bananas in large bowl. Mix in canola oil and sugar.
In small bowl, combine flour, baking soda and salt. Fold into liquid mixture.
Pour batter into prepared pan. Bake for 45 minutes, cover with aluminum foil and bake an additional 10 to 15 minutes, or until a toothpick comes out clean.
Allow to cool in pan for 15 minutes then transfer to wire rack to complete cooling.