Citrus cookies filled with strawberry lemon frosting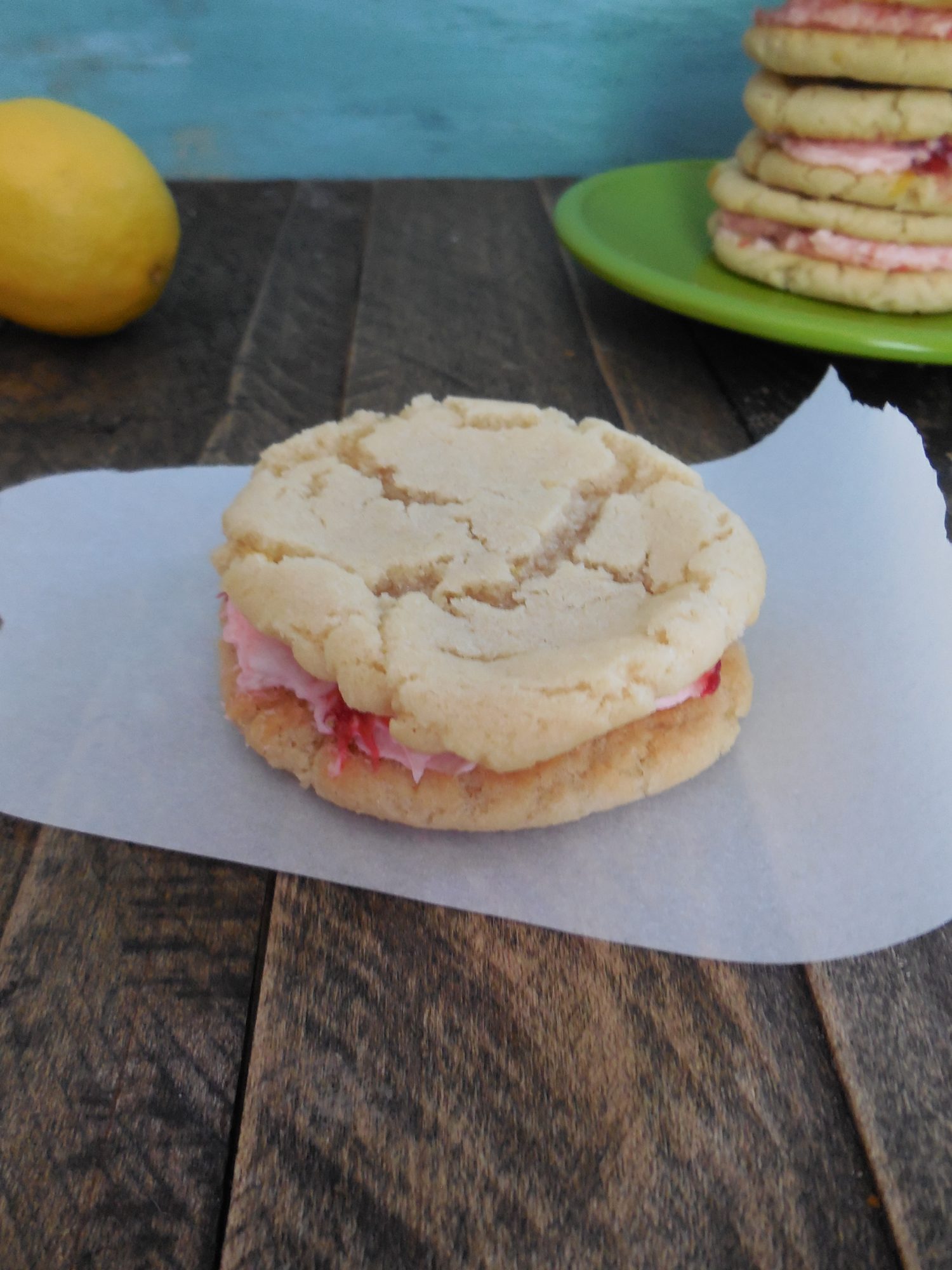 I'm the quietest chick you'll ever meet. & believe me when I say, it's not a bad thing.
I've heard my whole life, "you're so quiet!" Well, so what if I am? I wasn't blessed with the gene of having something to say or knowing what to say.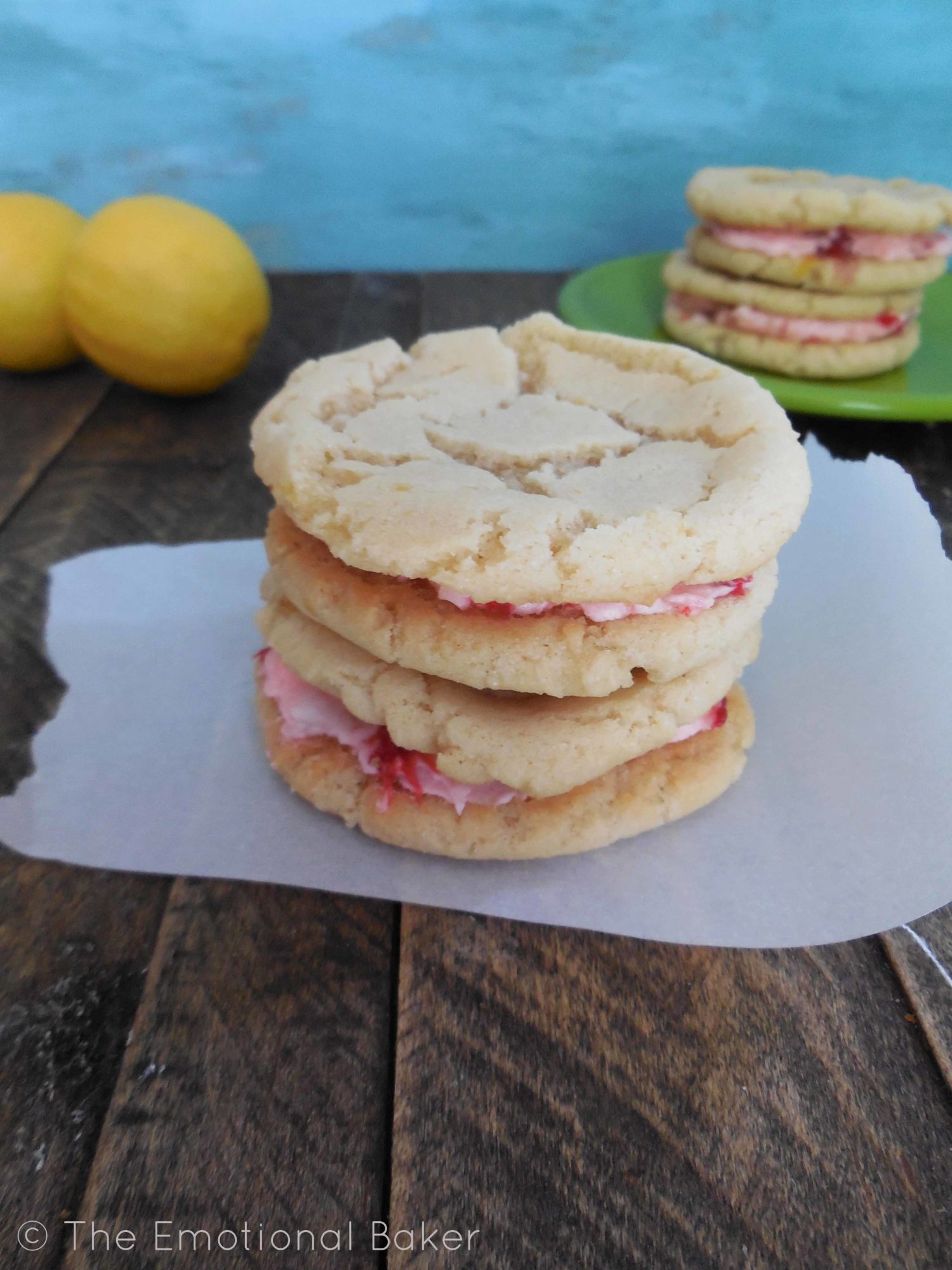 Sure, maybe it's held me back in certain situations, but I'm sure it's helped me in more ways than I'll ever know.
Each person is different and you just have to accept that. So, all you quiet people out there, let's silently unite and eat lots of these cookies 😉
These were developed for my mom's Mother's Day treat. I didn't' want to make cake or cupcakes because we were having a heavy dinner. So, I opted for these Sandwich Cookies and made use of my mom's strawberry request. I originally thought just lemon, but what fun would that be?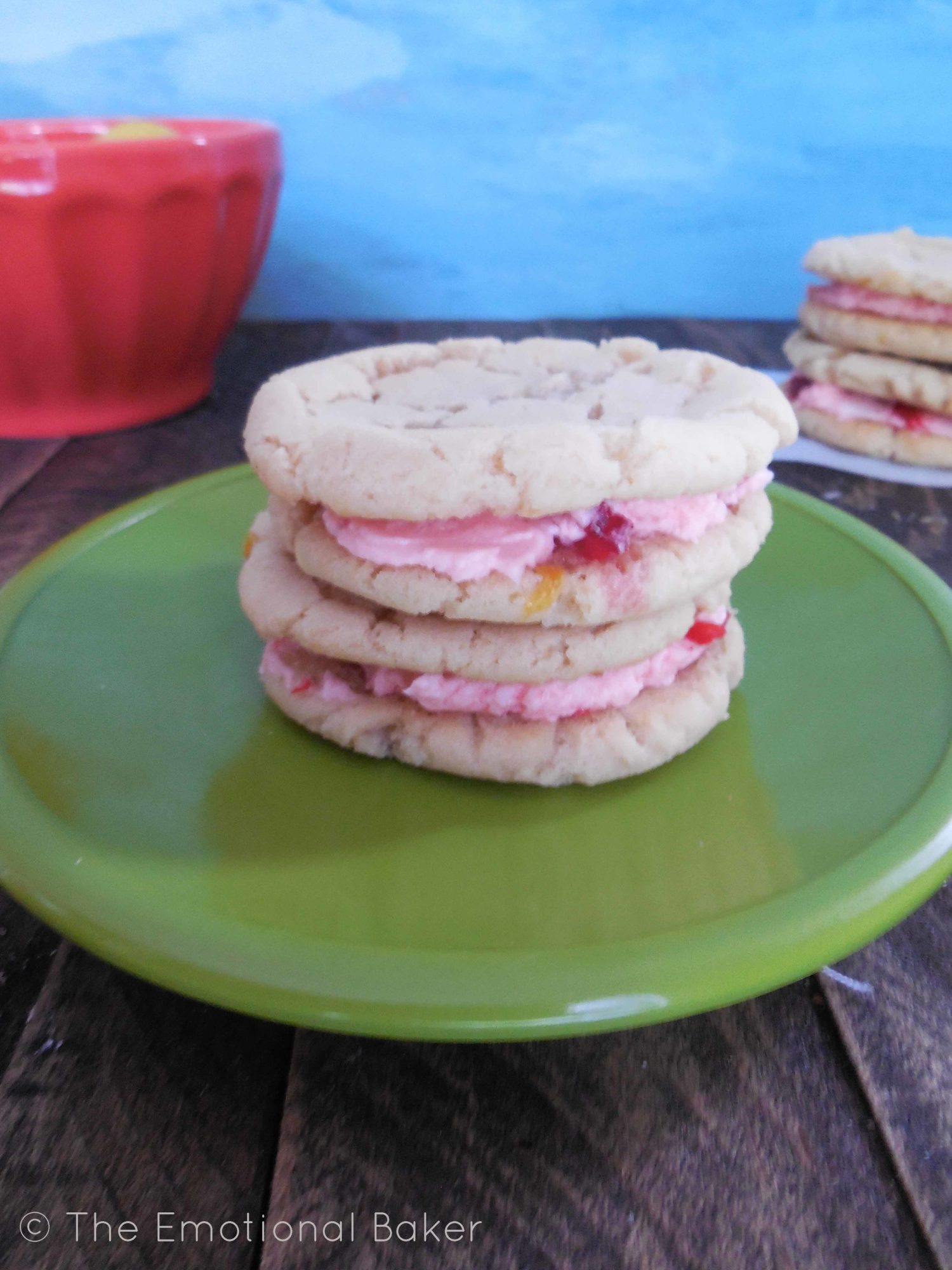 Lemon Sandwich Cookies with Strawberry Lemon Buttercream Frosting
Author:
Ingredients
1/2 cup brown sugar
1/2 cup canola oil
1 cup sugar
1/3 cup lemon juice
2.5 cups all purpose flour
1 tsp baking powder
1 tsp baking soda
1 tsp salt
Zest of 2 lemons
1.5 cups powdered sugar
1/2 cup shortening
Juice of one lemon
1 strawberry
Instructions
Preheat oven to 350 degrees. Line baking sheets with Silpat or parchment paper.
In large bowl, combine oil, brown sugar and sugar with fork. Once combined, add in lemon juice.
In measuring cup, combine flour, baking powder, baking soda and salt. Fold into liquid mixture. Once combined, fold in lemon zest.
Form dough into 36 equal balls. Flatten.
Bake for 10 minutes. Allow to cool on baking sheets for 5 minutes.
Prepare frosting. Beat shortening. Add in powdered sugar. Beat until small pellets are formed. Add lemon juice and beat until fluffy. Smash strawberry with fingers and fold into frosting. Spread frosting between two cookies.