Celebrate the arrival of fall with perfectly spiced pumpkin sandwich cookies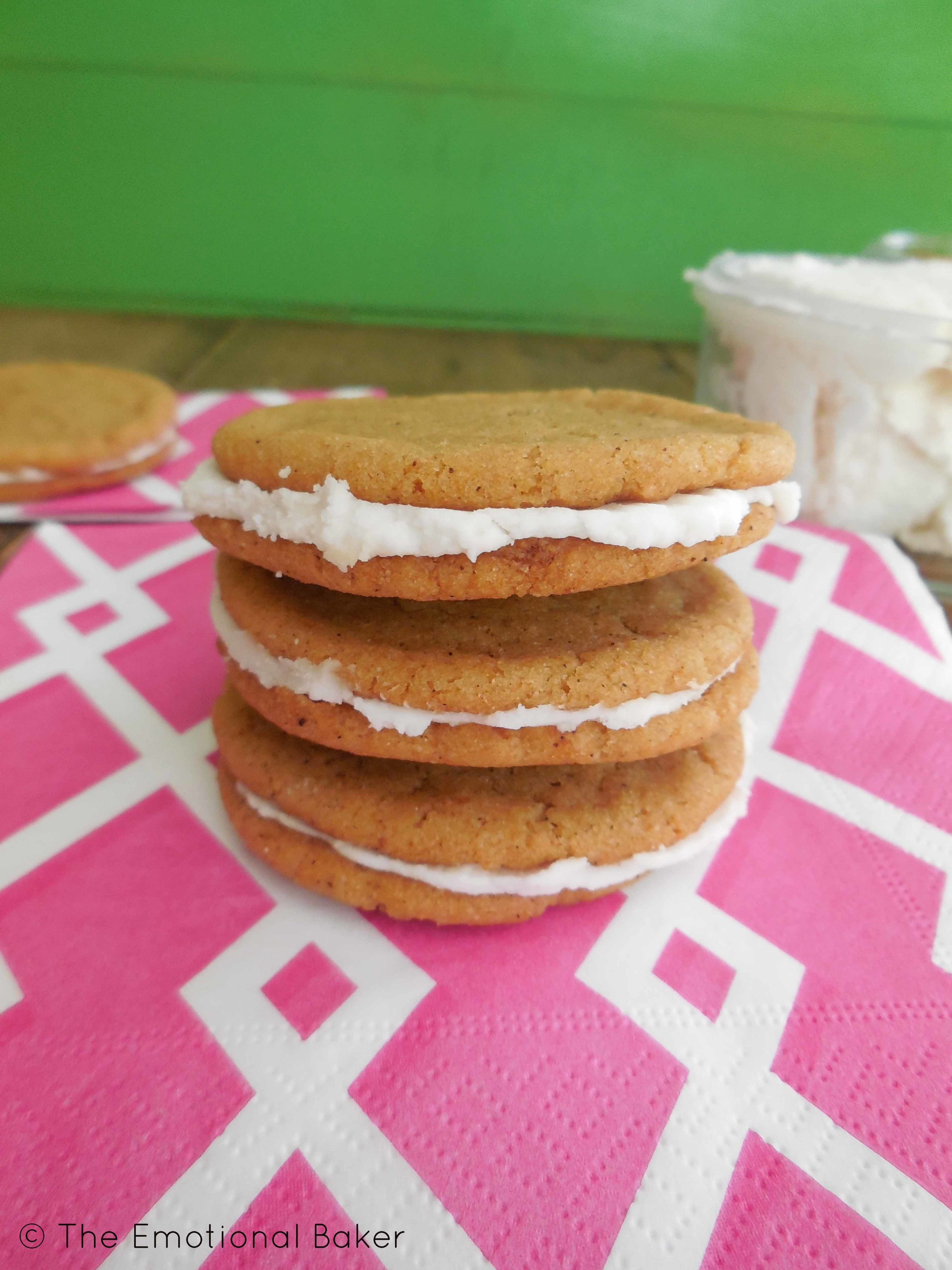 I'm conflicted. Don't get me wrong I love Pumpkin Spice Lattes and Panera Pumpkin Shortbread Cookies, but ever since I started heavily baking, I felt like I was cheating if I indulged in one of these treats. I always opted to make my own.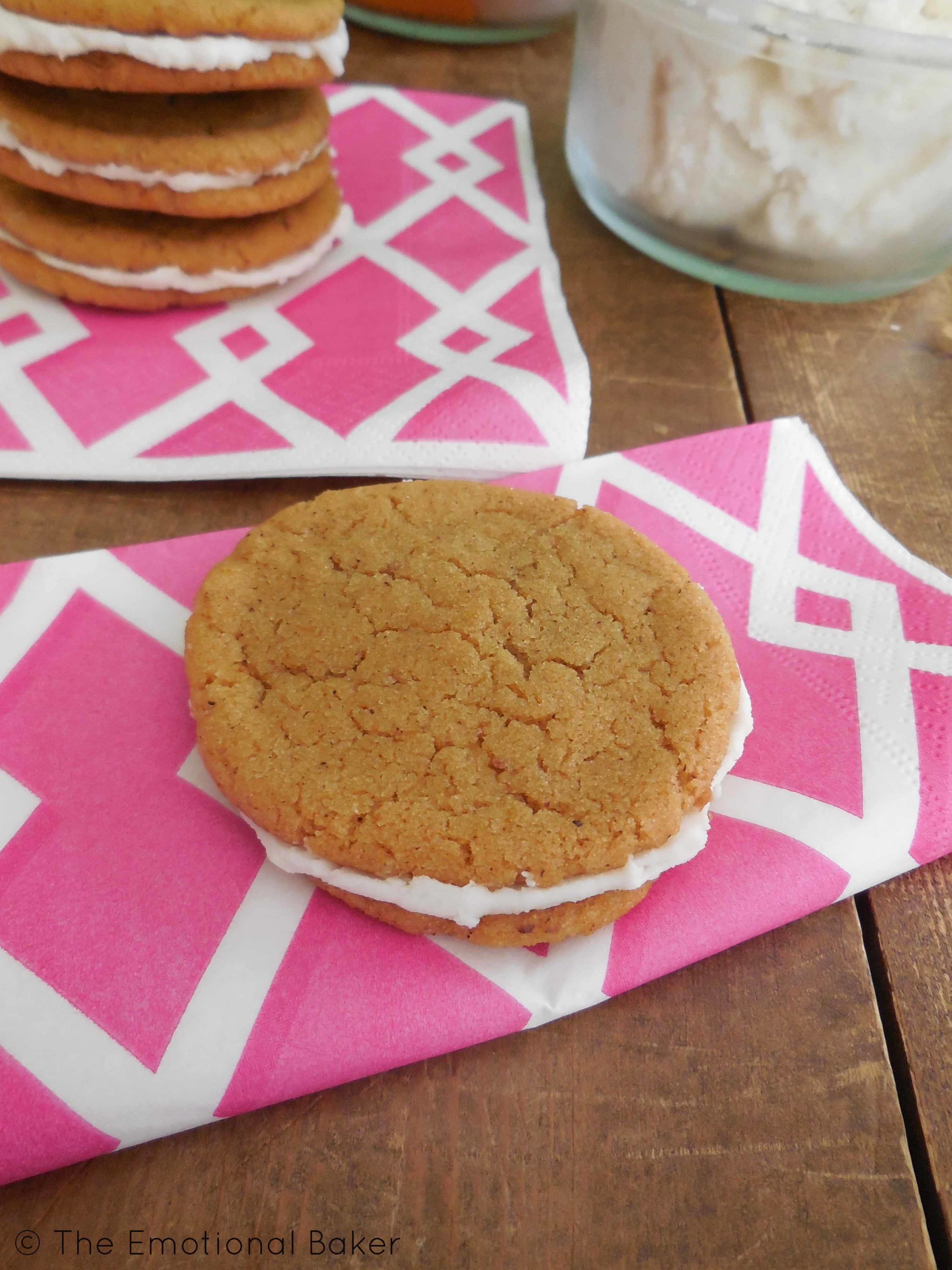 What's your opinion? Is it ok to indulge in these treats? Or should you always make your own version?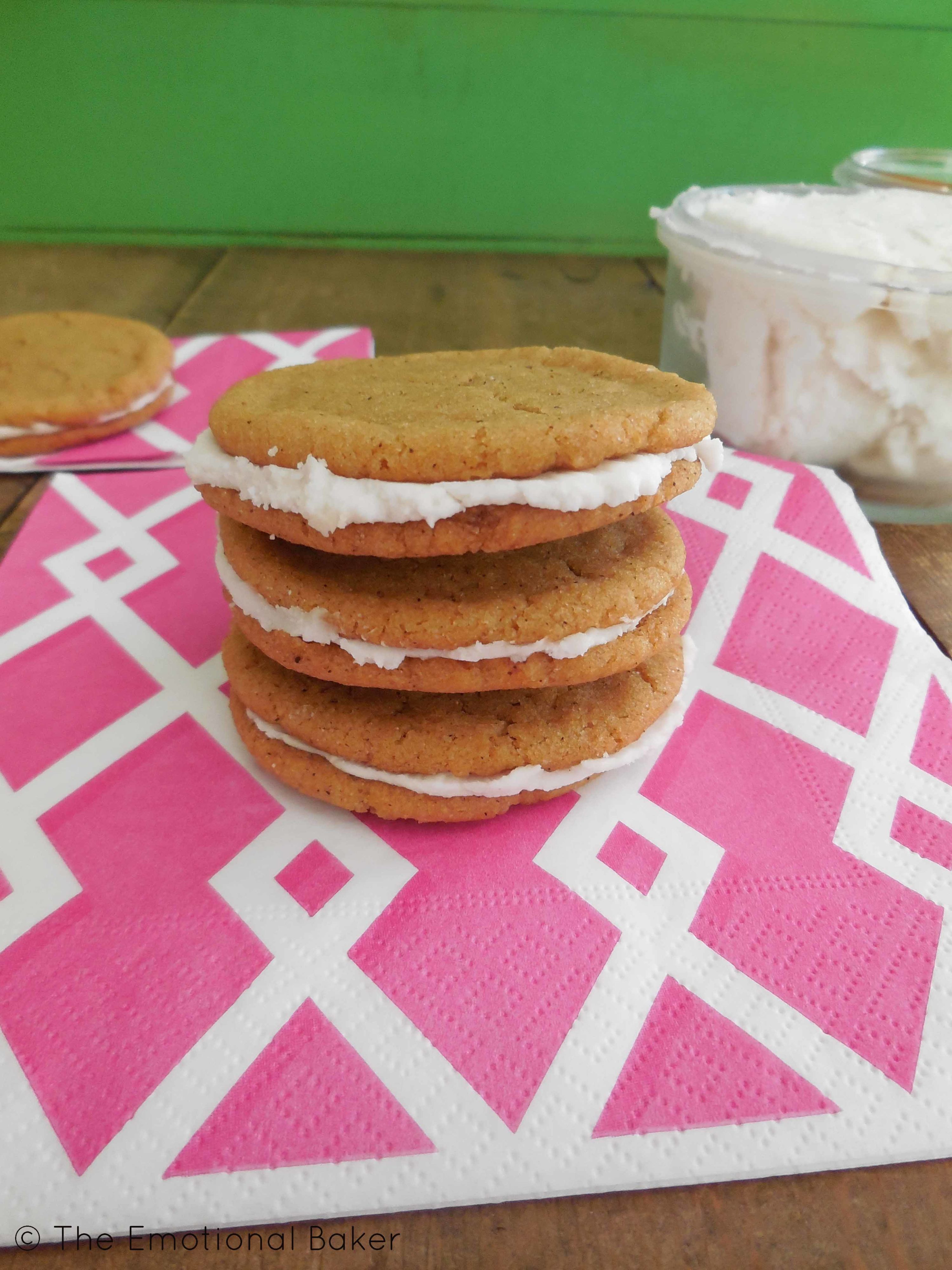 I'm the same with going out to eat/ picking up dinner. (OK – part of that is because I'm an introvert and prefer the comfort of home 😉 )
There are of course pros and cons of each.
& at the top of that list – dishes! Oh my goodness, the amount of dishes I process every night is absurd! But having control of every ingredient is worth it.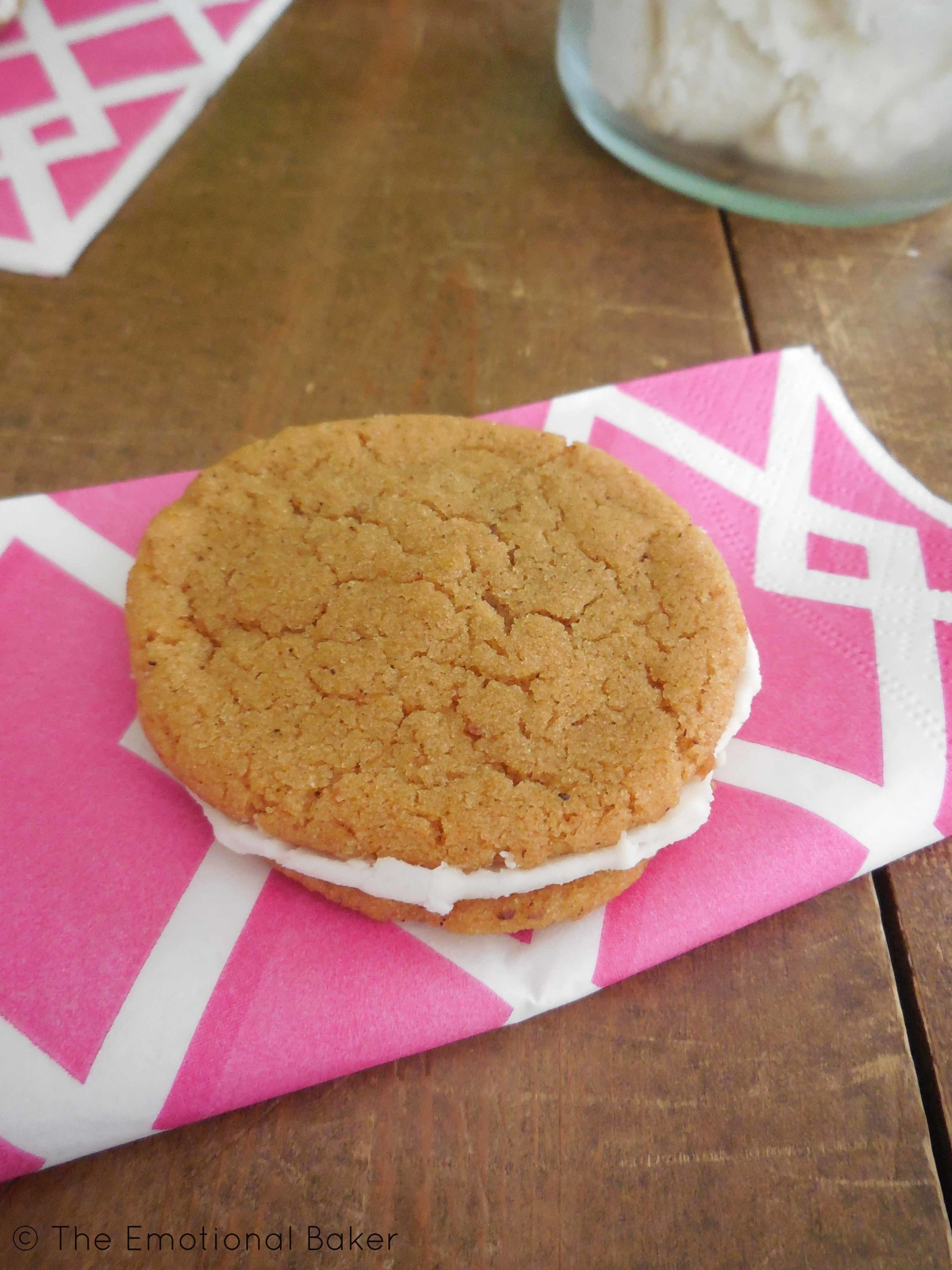 Like these cookies – I'm sure an Oreo version would be amazing, but with these I have control of the ingredients, the spices and the amount of molasses. These were some pretty awesome cookies and highly recommend you give them a try!
Pumpkin Ginger Sandwich Cookies
Author:
Ingredients
1/2 cup canola oil
1/2 cup brown sugar
1 cup sugar
1 tsp vanilla extract
2 tbsp pumpkin
2 tbsp molasses
2 tbsp cashew milk
2 cups all purpose flour
1 tsp baking soda
1 tsp baking powder
1 tsp salt
1 tsp cinnamon
1 tsp ginger
Frosting:
1.5 cups powdered sugar
1/2 cup shortening
1-2 tbsp cashew milk
Instructions
Preheat oven to 350 degrees.
In large bowl, combine sugars, canola oil and vanilla extract. In small bowl, combine pumpkin, molasses and cashew milk. Add to sugar mixture. Combine flour, baking soda, baking powder, salt and spices. Add to liquid mixture.
Divide dough into 48 equal pieces. Roll into balls and flatten. Bake for 6 minutes. Allow to cool for 5 minutes. Transfer to wire rack to cool.
Frosting:
Beat shortening. Add powdered sugar. Once small pellets form, add milk. Beat until fluffy. Spread frosting between two cookies.