Rice krispy treats get a makeover with peanut butter, chocolate and sprinkles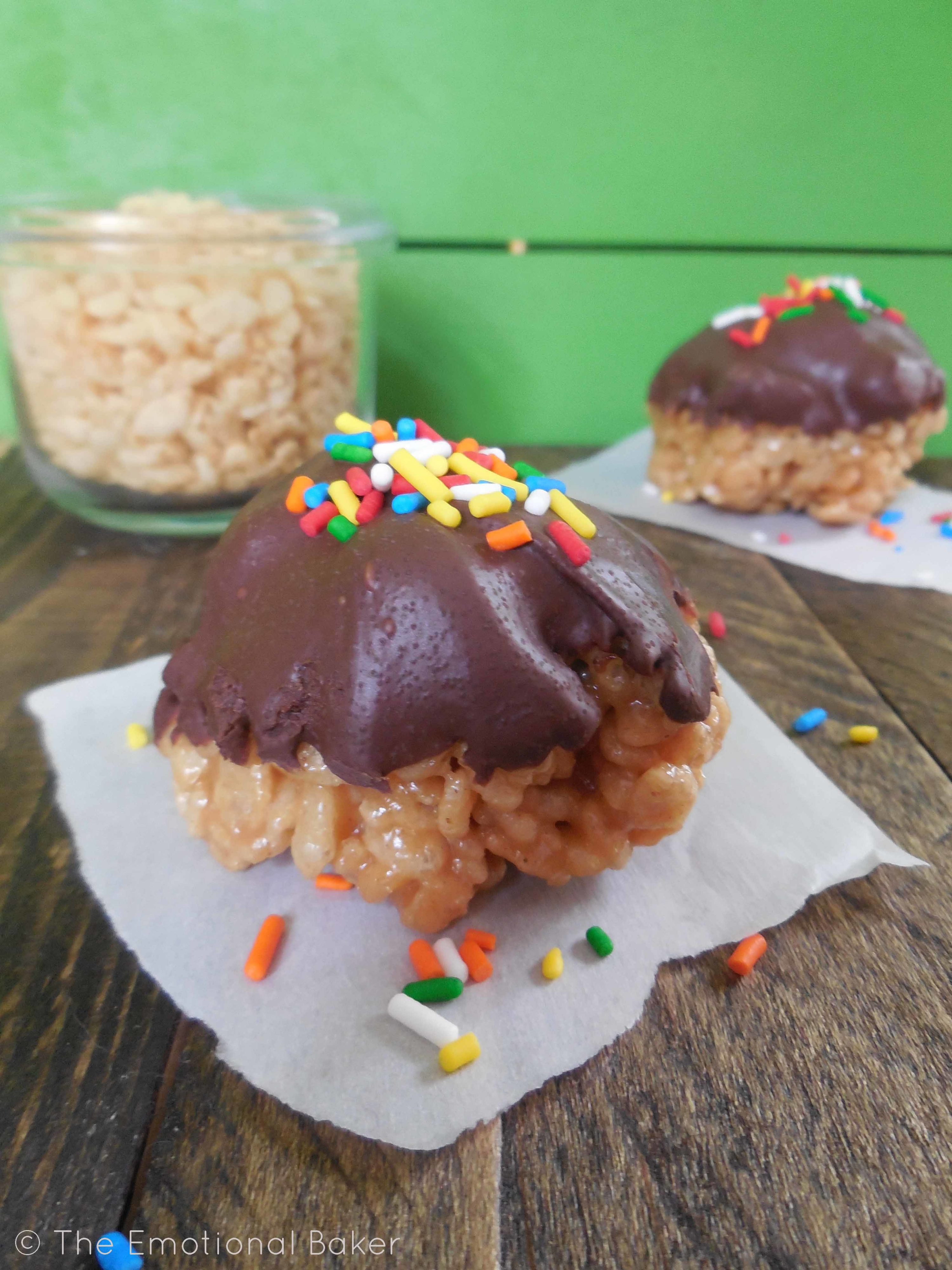 I've mentioned before about how my tastes have changed as I've aged. Another area is movies/TV.
I used to love spending hours with my mom going to the movies and watching TV shows. I still cherish these memories.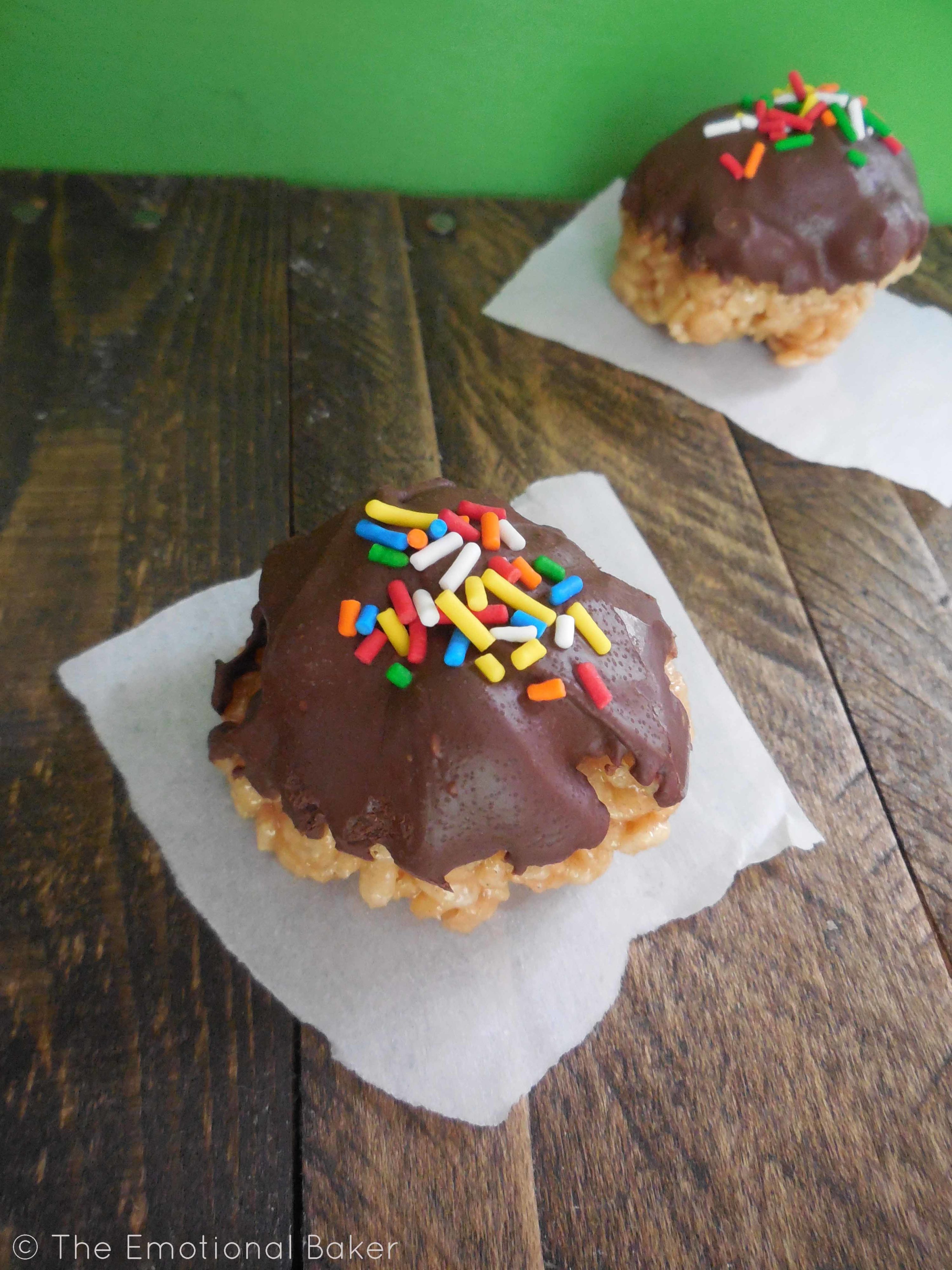 But now I cringe at the thought of sitting in a movie theater. I guess it's because I hate the idea of being stuck in one place, not being able to look outside. I much prefer watching a movie at home with the leisure of "pause."
TV shows too can irritate me with all the jabber. There are several shows I enjoy, but at times I just can't get excited to watch them.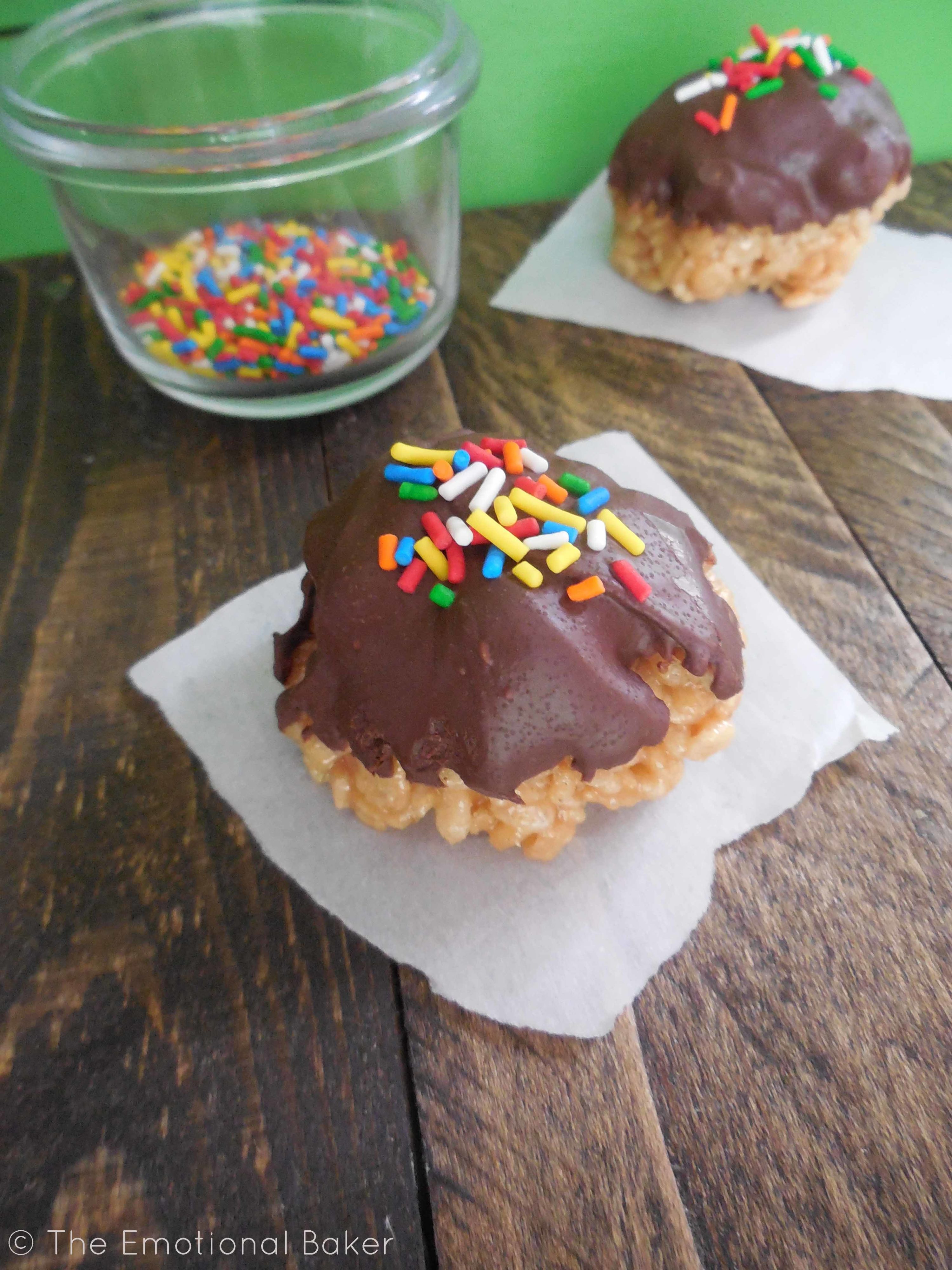 Recently, during the summer/fall TV break, I turned to Food Network. Unplanned, I came across Great American Food Finds. One of the stores featured makes these yummy looking Rice Krispy treats. I had to create my own!
These are based off the Rice Krispy treat I always make, but they're shaped into balls and dipped in chocolate. Oh, and don't forget the sprinkles!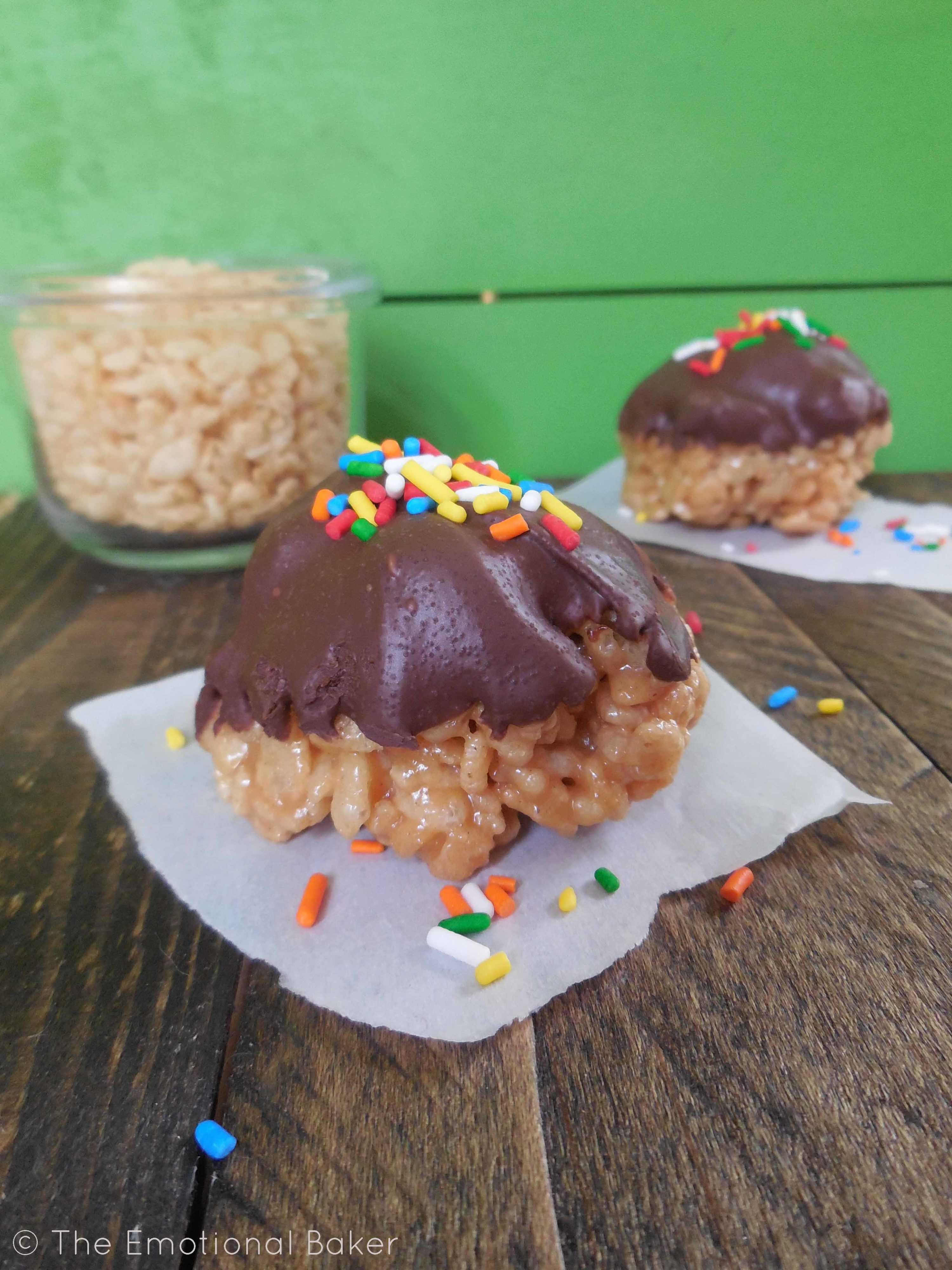 Are there any shows you love to watch?
Chocolate Peanut Butter Rice Krispy Treats
Ingredients
6 cups Rice Krispies
1 cup light corn syrup
1 cup sugar
1 cup peanut butter
1.5 cups chocolate chips
1 tbsp canola oil
Sprinkles
Instructions
Prepare baking sheets lined with parchment paper.
In a saucepan, dissolve peanut butter, sugar and corn syrup over low heat. Stir continuously. Meanwhile, place rice krispies in large bowl. Once dissolved, remove from heat and pour over rice krispies. Stir until well coated. Using a cookie scoop or your hands, form coated rice krispies into balls. Place on parchment paper. Refrigerate until firm, 1-2 hours.
Once balls are firm, melt chocolate chips in microwave at 50 percent power starting with one minute. Then adding 30 seconds until fully melted. Stir in oil.
Dip top of ball in chocolate, then add sprinkles. Alternatively, dip bottoms of balls or fully submerge balls in chocolate.
http://theemotionalbaker.com/2015/09/28/chocolate-peanut-butter-rice-krispy-treats/