A chocolate cookie accented with walnuts and chocolate chips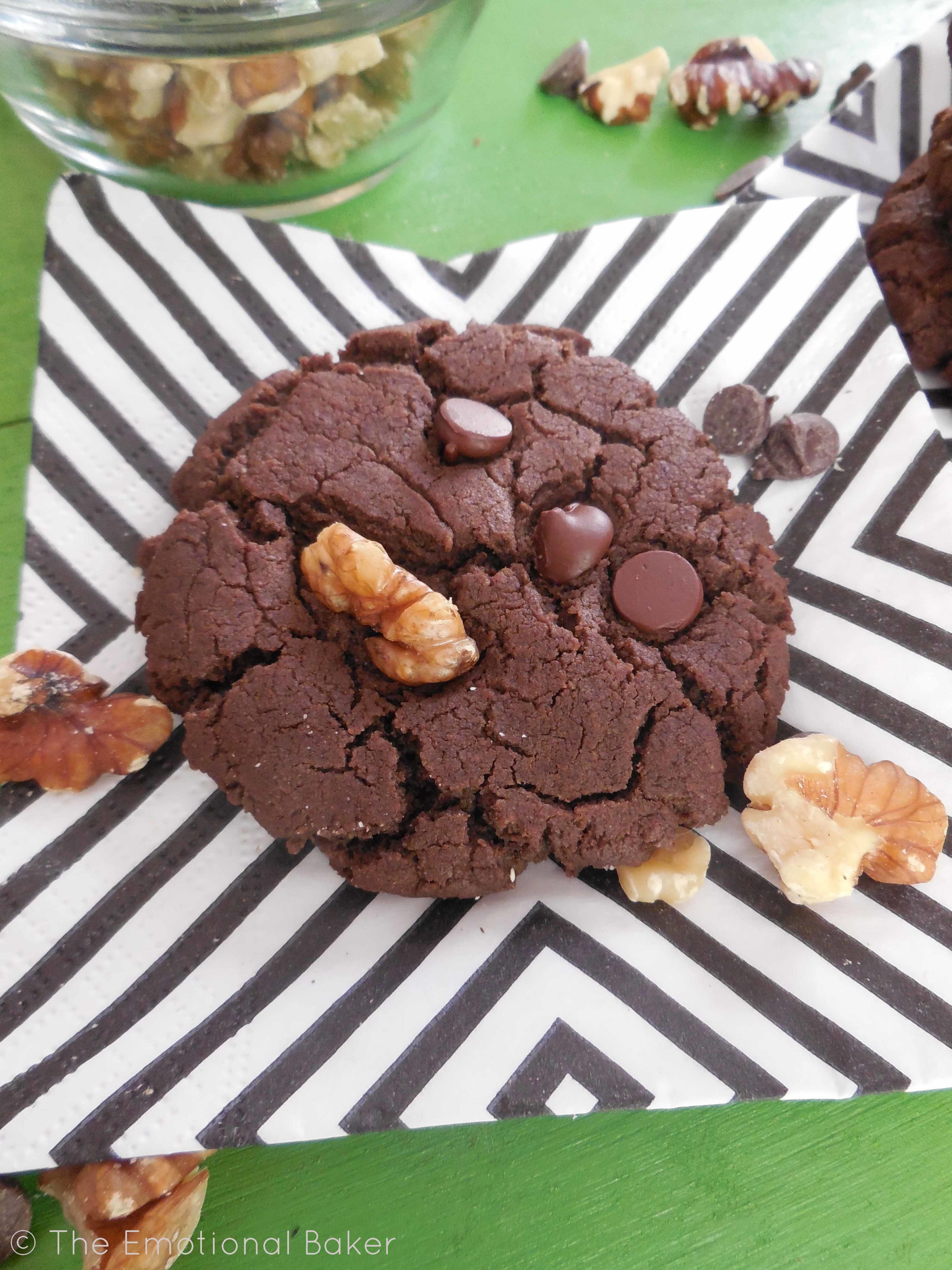 I love the idea of pretty clothes, but I always wear the same thing – v-neck or scoopneck tees with shorts or jeans. You'd think this would be a pretty easy outfit to pull off, but for some reason I always ruin my shirts.
At first, I would always get holes at the bottom. I thought they were just from being worn regularly, but then I realized it was from picking up my cat, Punk'n. He always grips down at the bottom.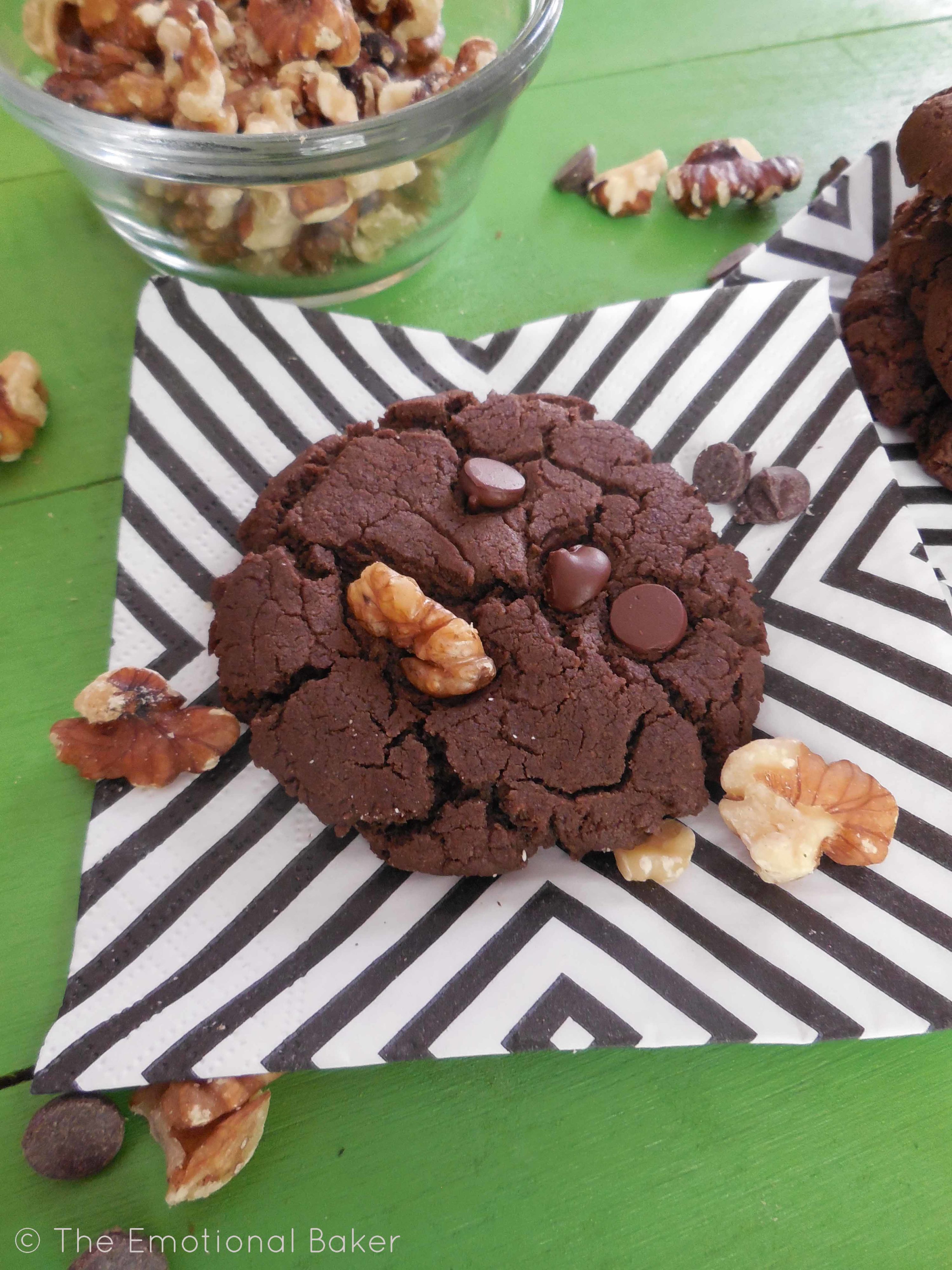 Recently, I got a new shirt and I've been extra careful to keep it pristine. But, of course, it's already soiled!
First, a splotch of tire grease got on it. & you ask – how does one get tire grease on your shirt? Well, our kittens, play with the chain on my bike and get the grease all over their paws! I treated the shirt and it looked like most of it came out.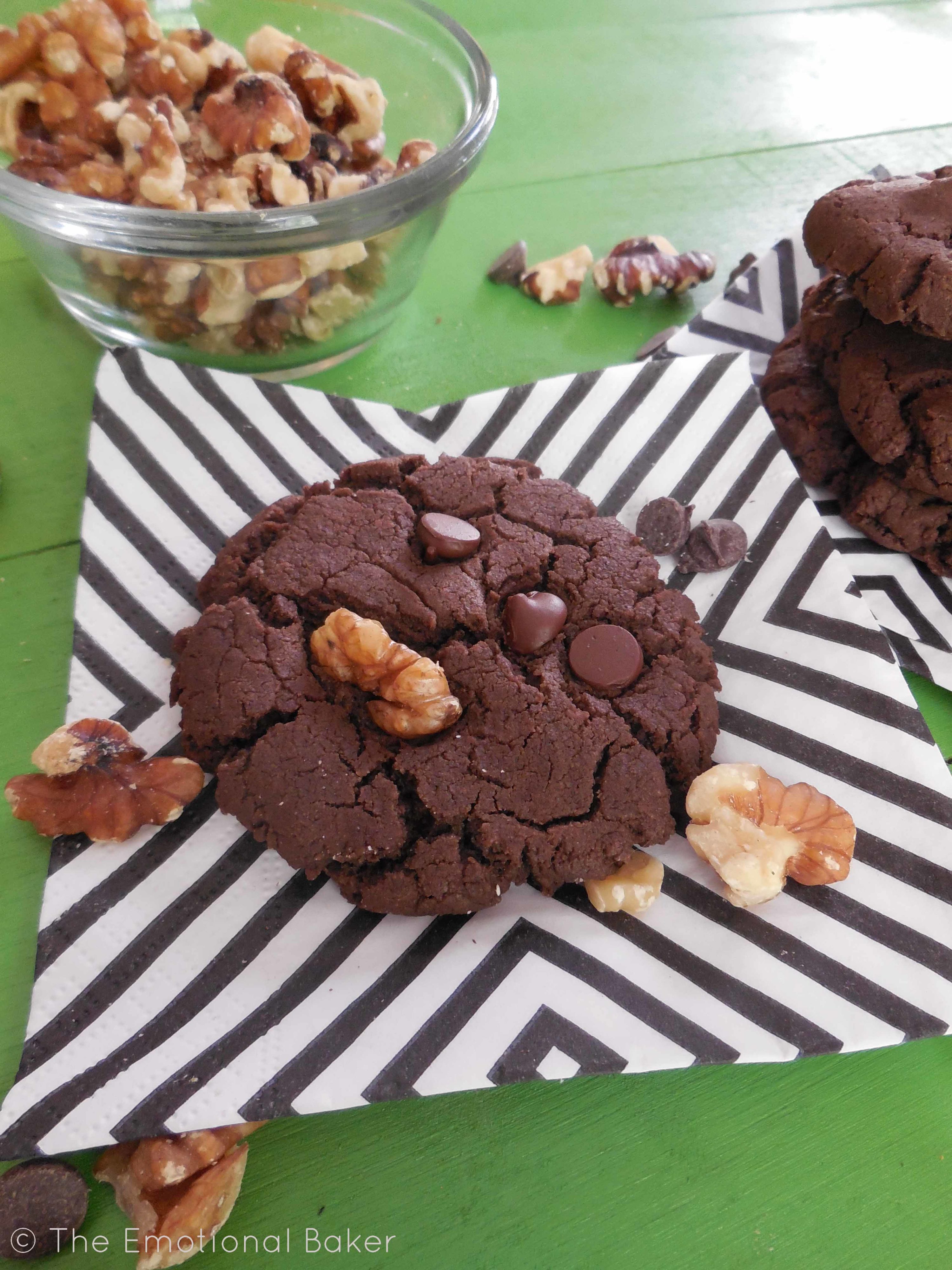 The next time, I wore the shirt while I prepared dinner. I cut an onion and my eyes started watering like crazy. My mascara ran down my cheeks like nobody's business and right onto my shirt! So, I treated the shirt again and the washing machine left a brown line! Ahh – I can't win!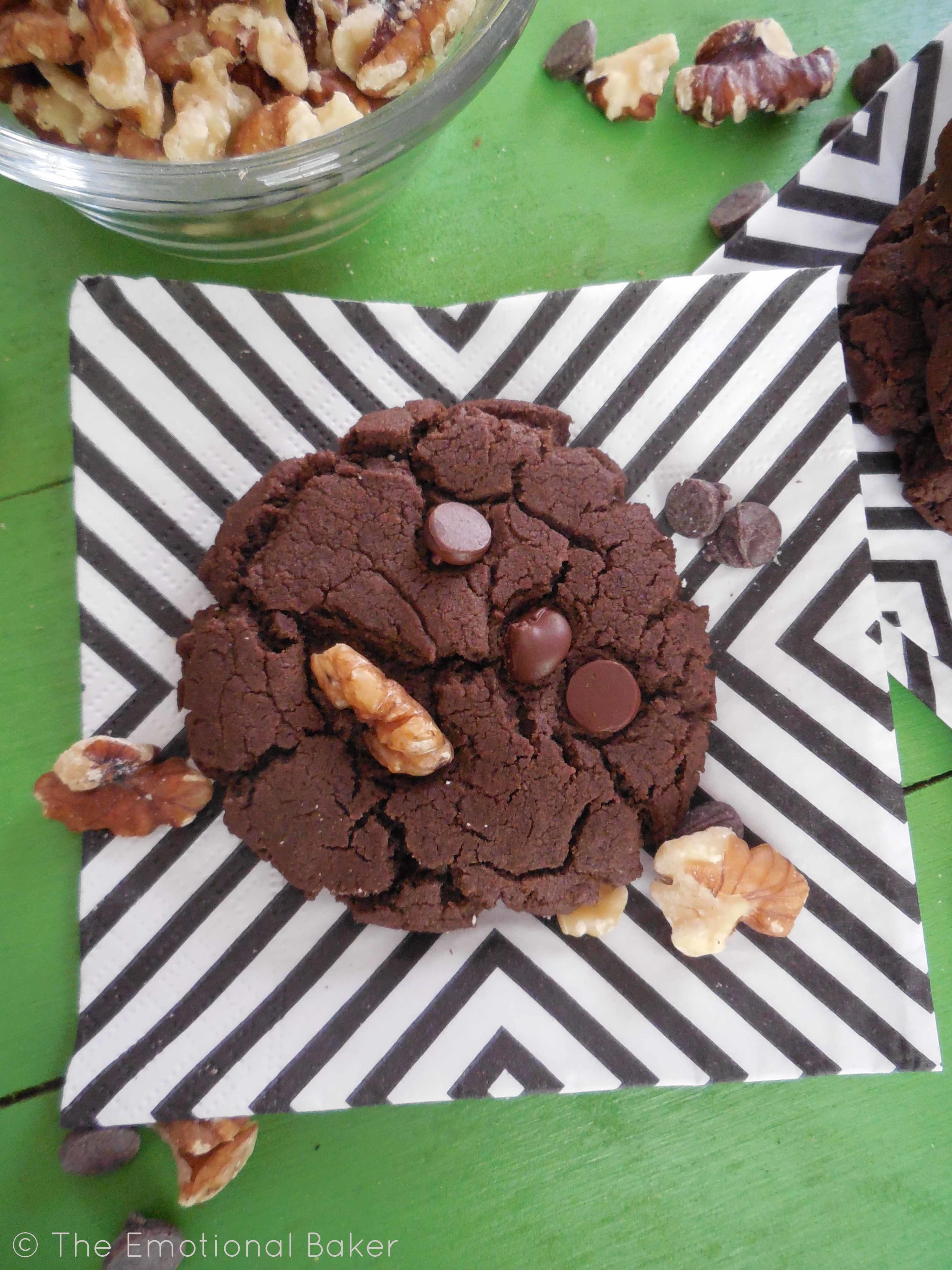 But at least these cookies were delicious! One day I ran out of treat ideas and I asked my dad for a suggestion and he came up with these! At first, I wasn't feeling it, but I'm so glad I made them because they were delicious! Hope you love them, too (oh – & hope you don't have shirt troubles like me 😉 )
Double Chocolate Walnut Cookies
Ingredients
1/2 cup canola oil
1/2 cup brown sugar
1 cup sugar
1 tsp vanilla extract
1/3 cup cashew milk
1.75 cups all purpose flour
1/2 cup cocoa powder
1 tsp baking soda
1 tsp baking powder
1 tsp salt
1/2 cup walnuts
1/2 cup chocolate chips
Instructions
Preheat oven to 350 degrees.
In large bowl, combine oil, brown sugar, sugar and vanilla extract. In medium bowl, combine flour, cocoa powder, baking soda, baking powder and salt. Mix dry mixture into wet. Fold in walnuts and chocolate chips.
Divide dough into 24 equal pieces. Roll into balls and flatten with the palm of your hand. Bake for 10 minutes. Then cool on baking sheets for five minutes. Then transfer to wire racks to cool.
http://theemotionalbaker.com/2015/10/12/double-chocolate-walnut-cookies/