Move over traditional butter and egg filled pound cake – there's a new vegan cake in town – Sweet Potato – with a classic drizzle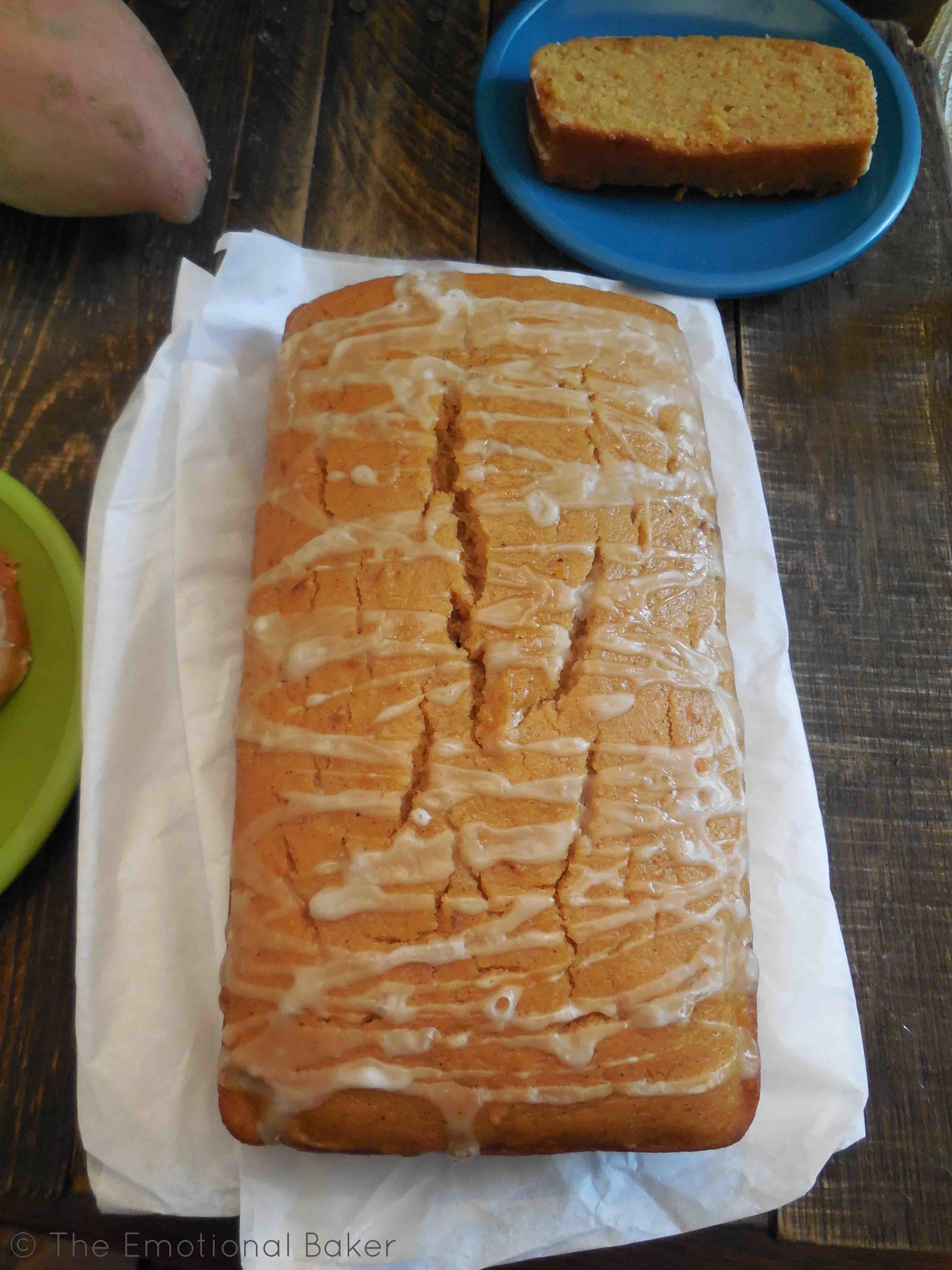 So, last week, I talked about something I'm scared of. Well, this week, let's talk about something I love!
You know the infamous question, "What's your favorite food?" I always say sweet potato! I can't guarantee this is 100 percent true, but those awesome 'taters are definitely in the Top 5!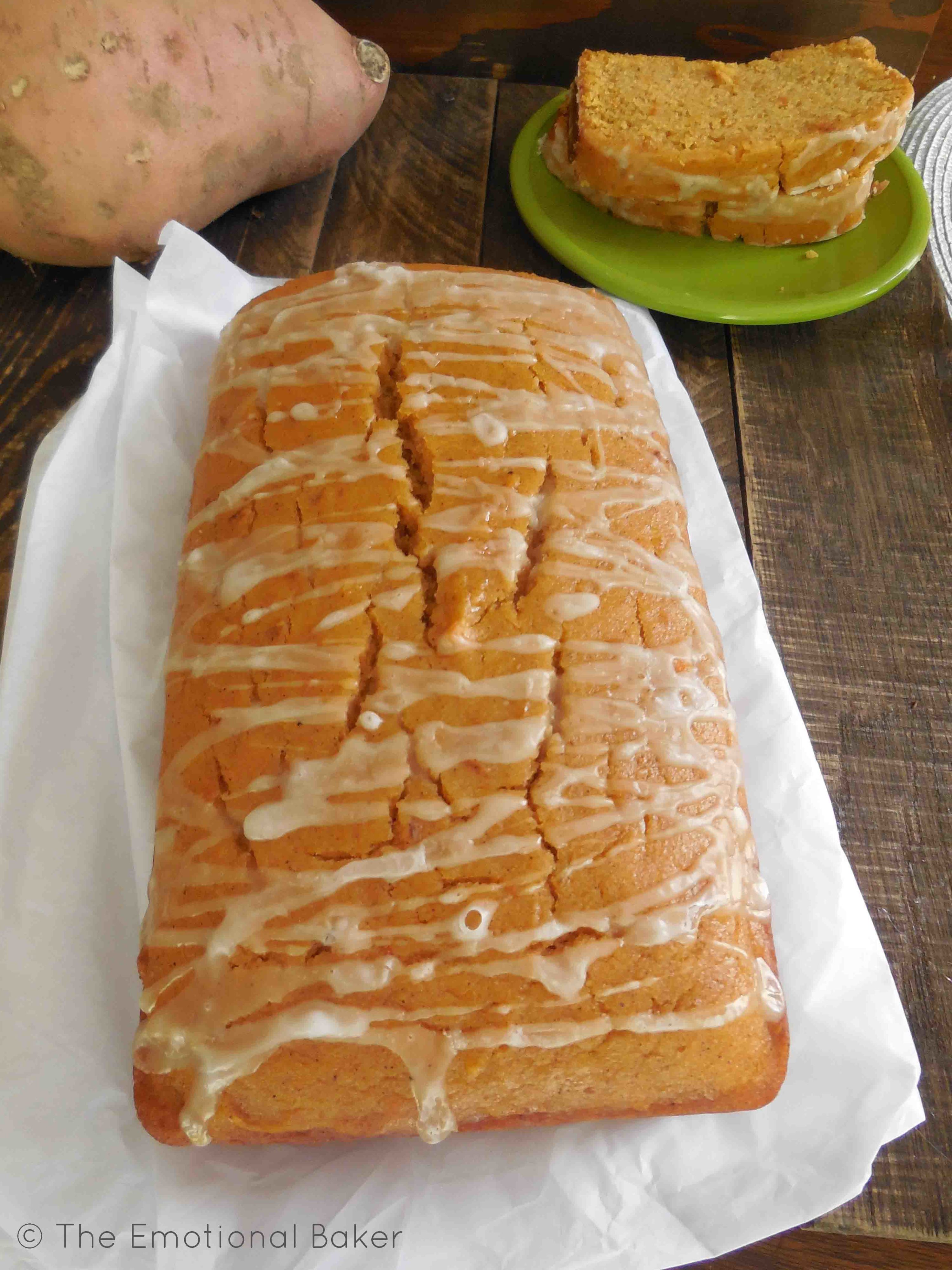 Oh my goodness! The possibilities are endless. Sweet potato casserole, muffins, stuffed sweet potatoes, pie, biscuits & have you ever had Sweet Potato Sushi?!?! Seriously, the best thing ever!
I can't believe I never thought of making a cake though. On an episode of Great American Food Finds, one of the store's specialties was Sweet Potato Pound Cake. I knew right away I had to make my own! This was so moist and full of my favorite flavor.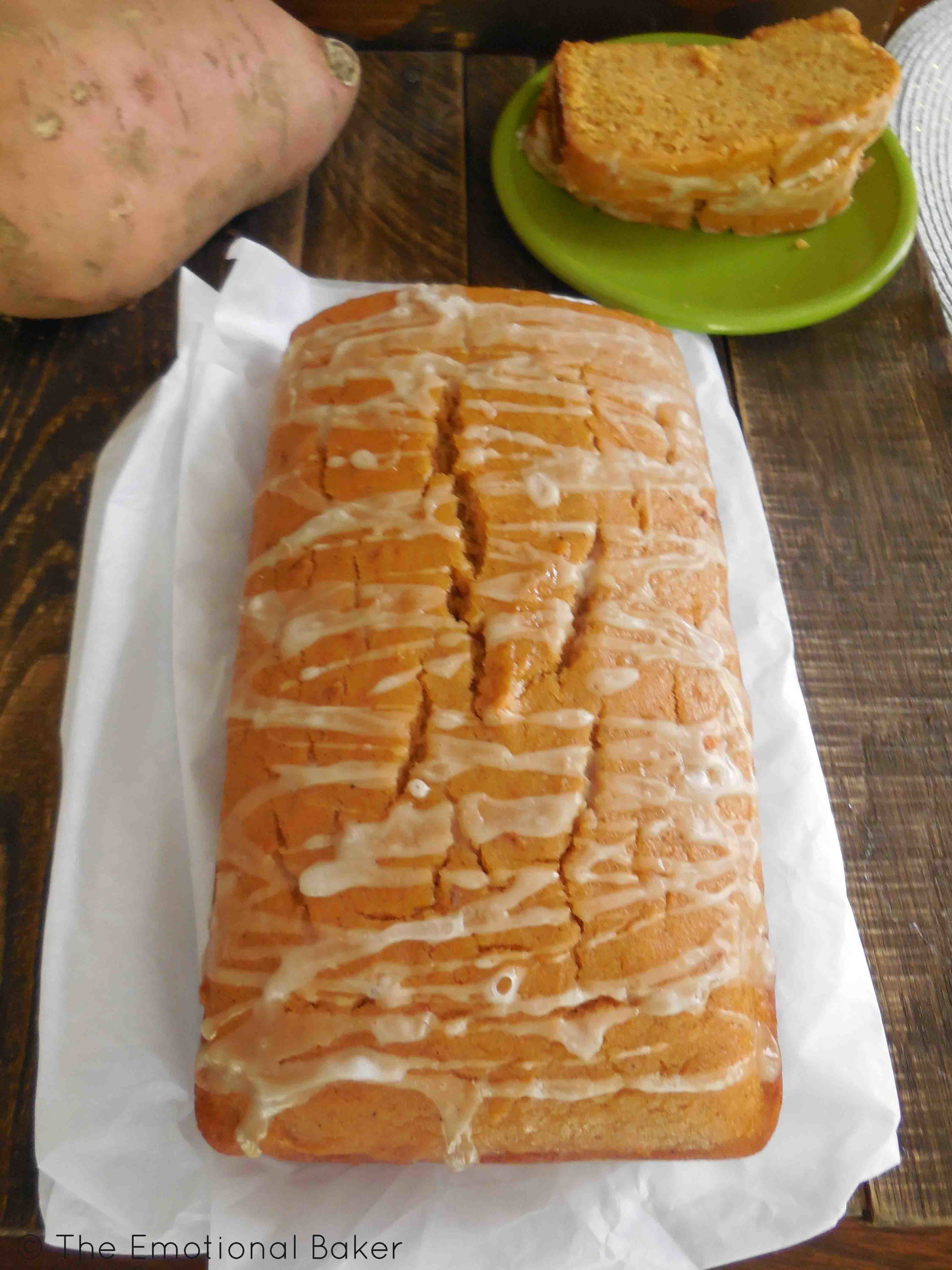 What's your favorite food?
Ingredients
3 cups all purpose flour
2 cups sugar
1 tbsp baking powder
1/2 tsp salt
1 tsp cinnamon
1 tsp nutmeg
2 cups mashed sweet potato
3/4 cup cashew milk
3/4 cup canola oil
Glaze:
3/4 cup powdered sugar
2 tbsp cashew milk
Instructions
Preheat oven to 350 degrees. Grease two loaf pans.
In large bowl, combine flour, sugar, baking powder, salt, cinnamon and nutmeg. In a medium bowl, combine mashed sweet potatoes, cashew milk and canola oil. Pour wet into dry and milk until combined.
Pour/divide into prepared pan. Bake for 1 hour or until a toothpick inserted in the center comes out clean.
Allow cake to cool for 15 minutes. Then invert.
Prepare glaze: Whisk together powdered sugar and cashew milk. Once combined, drizzle over loaves.
http://theemotionalbaker.com/2015/11/16/sweet-potato-pound-cake-vegan/