The perfect holiday cookie – buttery cookies with a smidge of homemade cranberry jam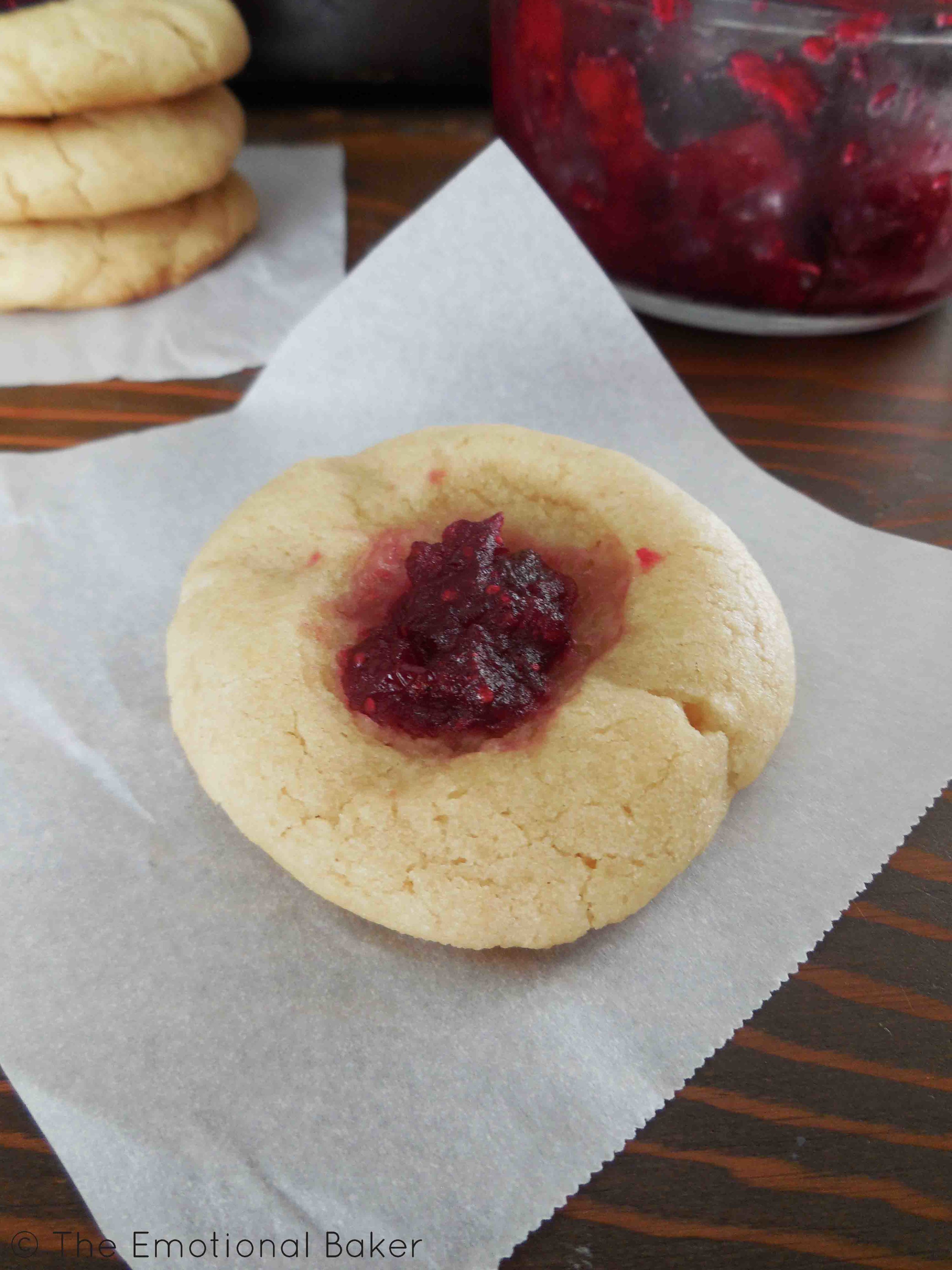 Oh my gosh! I'm freaking out over here! I turn 25 – tomorrow! I really don't know how this happened. I mean one minute I'm holding my daddy's hand begging him not to make me go to Tae Kwon Do, and the next minute I'm trying to decide what college to go to.
So, in honor of this quarter of a century birthday, I'm sharing a list of things about me, things that really freak me out, hopes for the future, etc.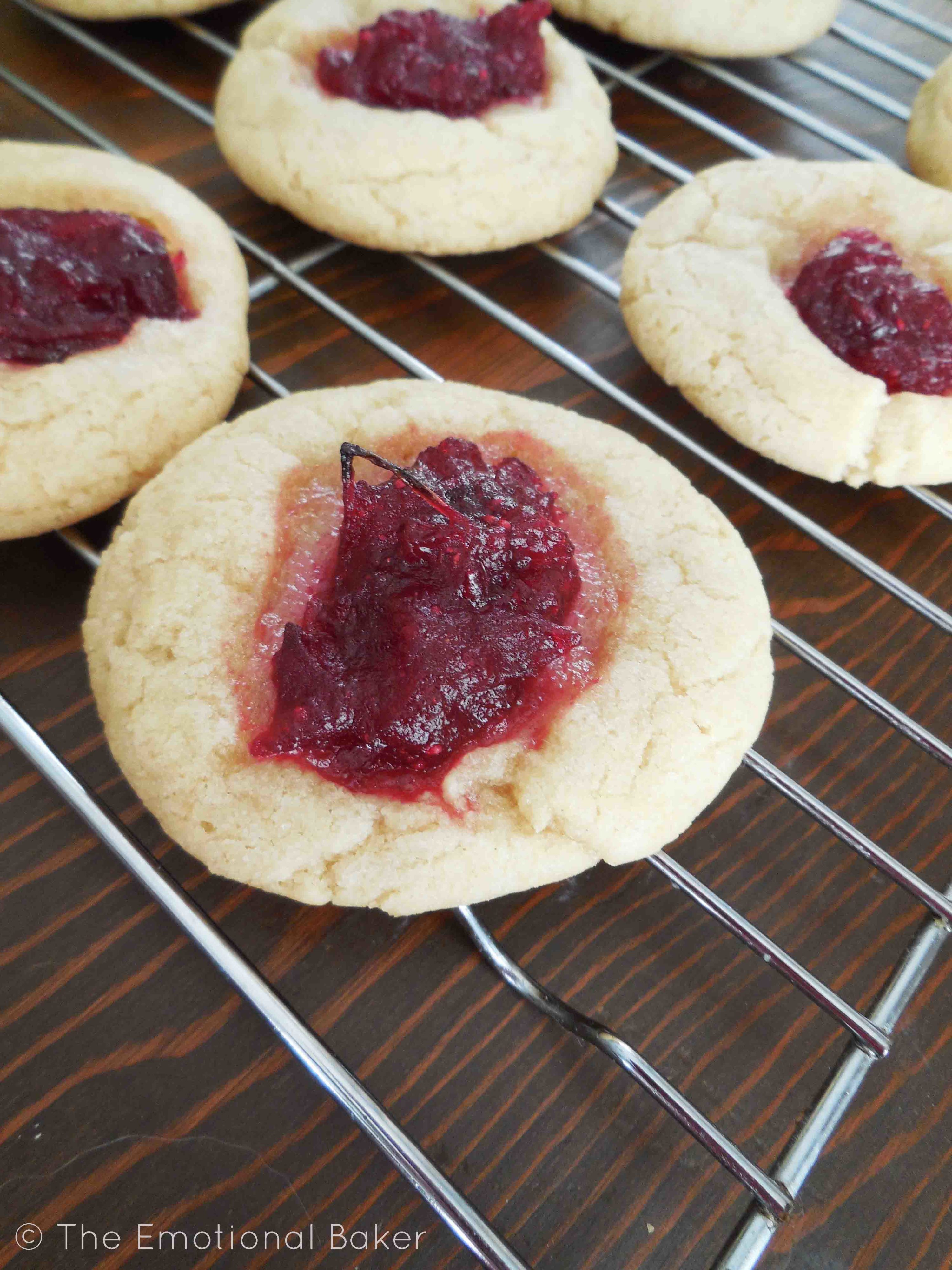 Things that freak me out:
1) I have gray hair. I saw my first strand when I was 21. Now there are several pieces and I'm pretty sure an entire front section that has lightened to blonde will turn gray. I always told myself I wouldn't dye my hair, but I don't think I can face walking around with gray hair now!
2) It's either in my mind or I have some pretty scary fine lines/wrinkles developing. A couple of months ago, I got all these anti wrinkle products, but I think my face looked worse! Now I'm just trying to moisturize like crazy and up my sunscreen use. The other day my smile lines were so prominent, when I wasn't smiling. I really thought I was gonna lose it.
3) I still struggle with acne. At the moment, it's on the down low – still break outs, but less than usual, but sometimes it's out of control.
4) I have porous bones. When I first found out I was osteopenic, I just disregarded the news, I thought maybe the results were false or I was just going through a period and my bones would naturally start rebuilding themselves. But I think I sustained another stress fracture. The only option via the doc is estrogen based birth control. I really don't want to be exposed to extra estrogen, but I guess this is the point where I must think about the future and weigh my options.
5) I still struggle with shyness. But in a way, it's not so much that I'm shy, but more that I don't know what to say. I'd love to be able to carry on a conversation with any one, but the words just don't come to me.
Interesting things about me:
1) I've had long hair my entire life. This is just one example of how I'm scared of change. Many times I've longed for a new hair style. Slowly over the past few years it's been getting shorter. Recently I went the shortest ever. At this point, the only reason I wouldn't go shorter is I have thin hair and need extra length to make a decent bun!
2) I'm an only child.
3) My ears aren't pierced. Neither my grandmothers or mom have pierced ears, so I guess that's one reason. There have been multiple times when I wished I had pierced ears, but I guess it makes me unique. Pierced earrings help complete a look, in a way magnetic/ clip-on earrings can't.
4) I'm NC born and bred and a UNC-Chapel Hill Alum.
5) I've completed 4 Marine Corps Marathons. I hope to complete more soon 😉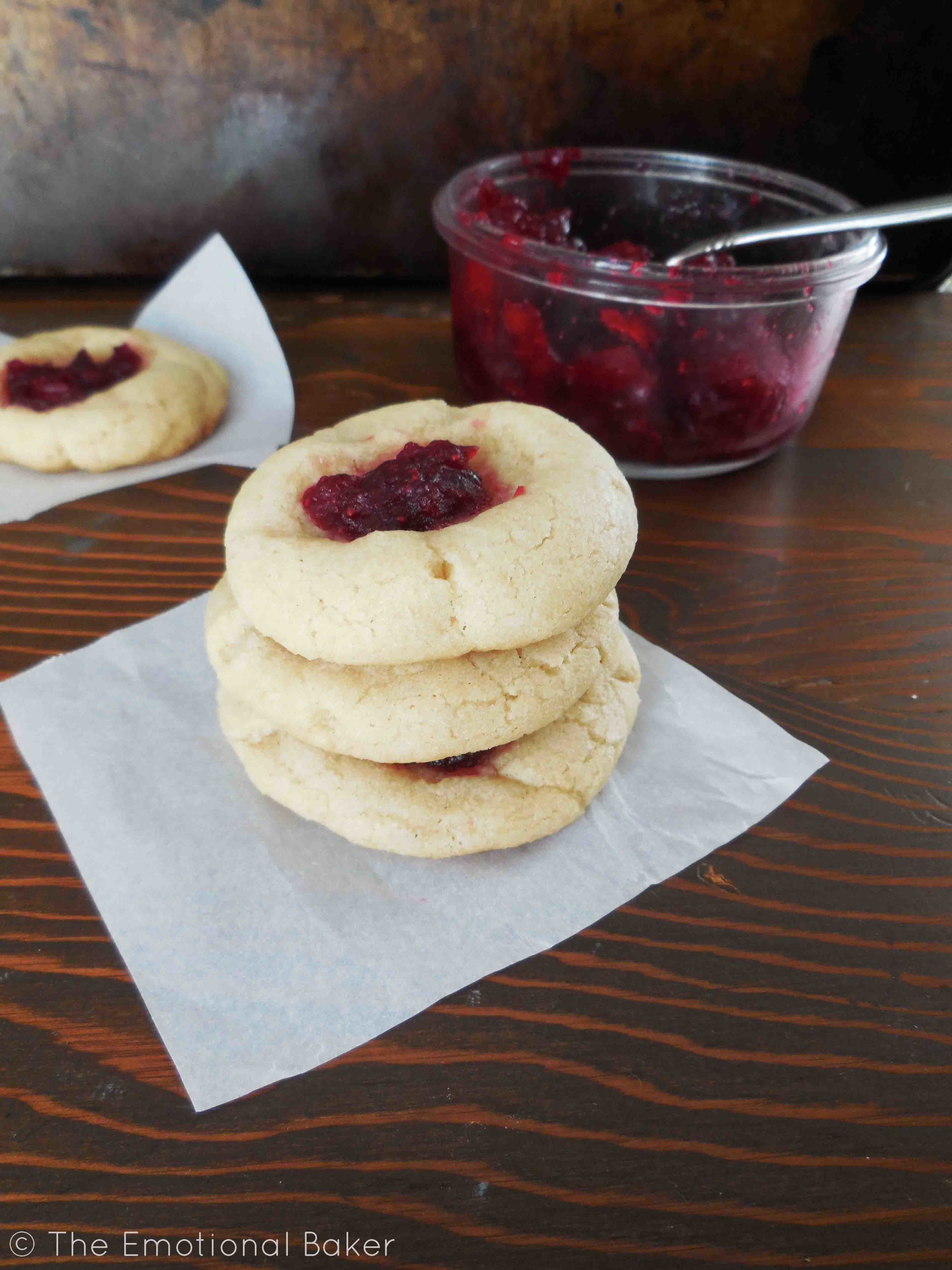 Things I love – these are pretty obvious
1) Cats – I mean I may or may not live in a 2 PLUS cat household.
2) Dogs – If this isn't your first TEB visit, you are aware of my #1 kitchen assistant, Winston.
3) Cookies – I now have 20 cookie recipes and new flavor ideas come daily.
4) Cakes – Well, who couldn't love cake.
5) Exercise – run (when I can,) bike (when I have to,) swim (in between the other two)
Things that Stress me Out
1) School – studying, taking tests, applying to schools – all highly stressful.
2) Baking – I mean, yeah I love it, but when I put a toothpick in the center of something and it comes out clean, but then I serve it and it's not done, that definitely warrants a hissy fit!
3) Over roasted veggies. Who wants a crisped, blackened broccoli floret?
4) Pie. I'm determined to get this whole gorgeous crust thing down to a pat. I almost got the perfect crust the other day, but then ruined it by putting another pie plate down in the crust during the blind bake. I mean who does that?
5) Meal planning. At the start of each week, I agonize over what goes on the grocery list.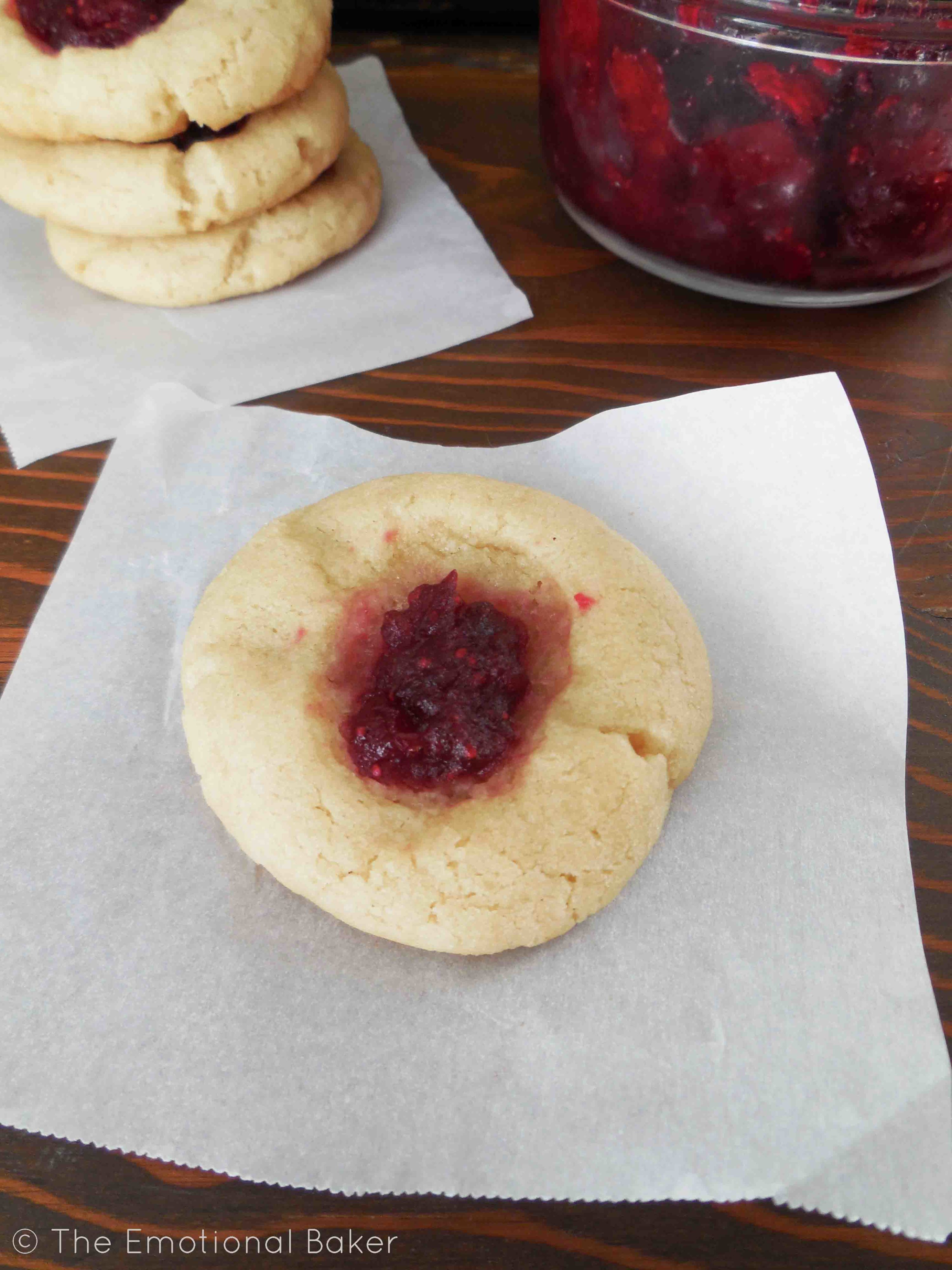 Hopes for the future
1) Nail down a career path. I've been working towards graduate school, but have yet to secure a spot. I feel like I'm at a stand still now, and really hope to start moving forward soon.
2) On the more personal side of things – I'd love to meet Mr. Right (hello – are you out there?) and start a family. Not anytime soon, but hopefully between now and the next quarter of a century 😉
3) Be more independent. One time I was asked to name a song that described me and I selected "Where You Lead" by Carole King. Although there's nothing wrong with being the follower, sometimes I wish I could be the leader and make decisions on my own.
4) Run again. Since suffering a pelvic stress fracture and potentially a metatarsal stress fracture, my running has been put on serious hold. My hope is I can rebuild my bones and run another marathon.
5) Write my own cookbook. I know this is a lofty goal, but I really would like to create my own cookbook one day. Lots of work will need to be done, but I would be so proud to have a cookbook by "The Emotional Baker" alongside all my other favorite cookbooks.
So, what it all boils down to is, I'm like these Cranberry Thumbprint Cookies. I have my ball of dough, and it's been indented with a thumb, but it's still waiting on the filling. Well, I hope to meet you soon filling, whatever flavor you are 😉
Cranberry Thumbprint Cookies
Ingredients
1 cup sugar
1/2 cup brown sugar
1/2 cup canola oil
1 tsp vanilla extract
1/3 cup cashew milk
2 cups all purpose flour
1/2 tsp baking powder
1/2 tsp salt
Jam:
12 oz fresh or frozen cranberries
1 cup sugar
1/2 cup orange juice
Instructions
Make Jam:
In medium saucepan, combine cranberries, sugar and orange juice over medium high heat. Once mixture boils, reduce heat to medium low and simmer for 10 minutes, stirring constantly. Allow to cool.
Preheat oven to 350 degrees.
In large bowl, combine oil, brown sugar, sugar and vanilla extract. In medium bowl, combine flour, baking powder and salt. Fold dry ingredients into wet.
Divide dough into 24 equal pieces. Use thumb to make indention in dough. Fill with cranberry jam. Bake for 15 minutes. Then cool on baking sheets for five minutes. Then transfer to wire racks to cool.
http://theemotionalbaker.com/2015/11/30/cranberry-thumbprint-cookies/