A cross between a pecan sandy and maple pecan pie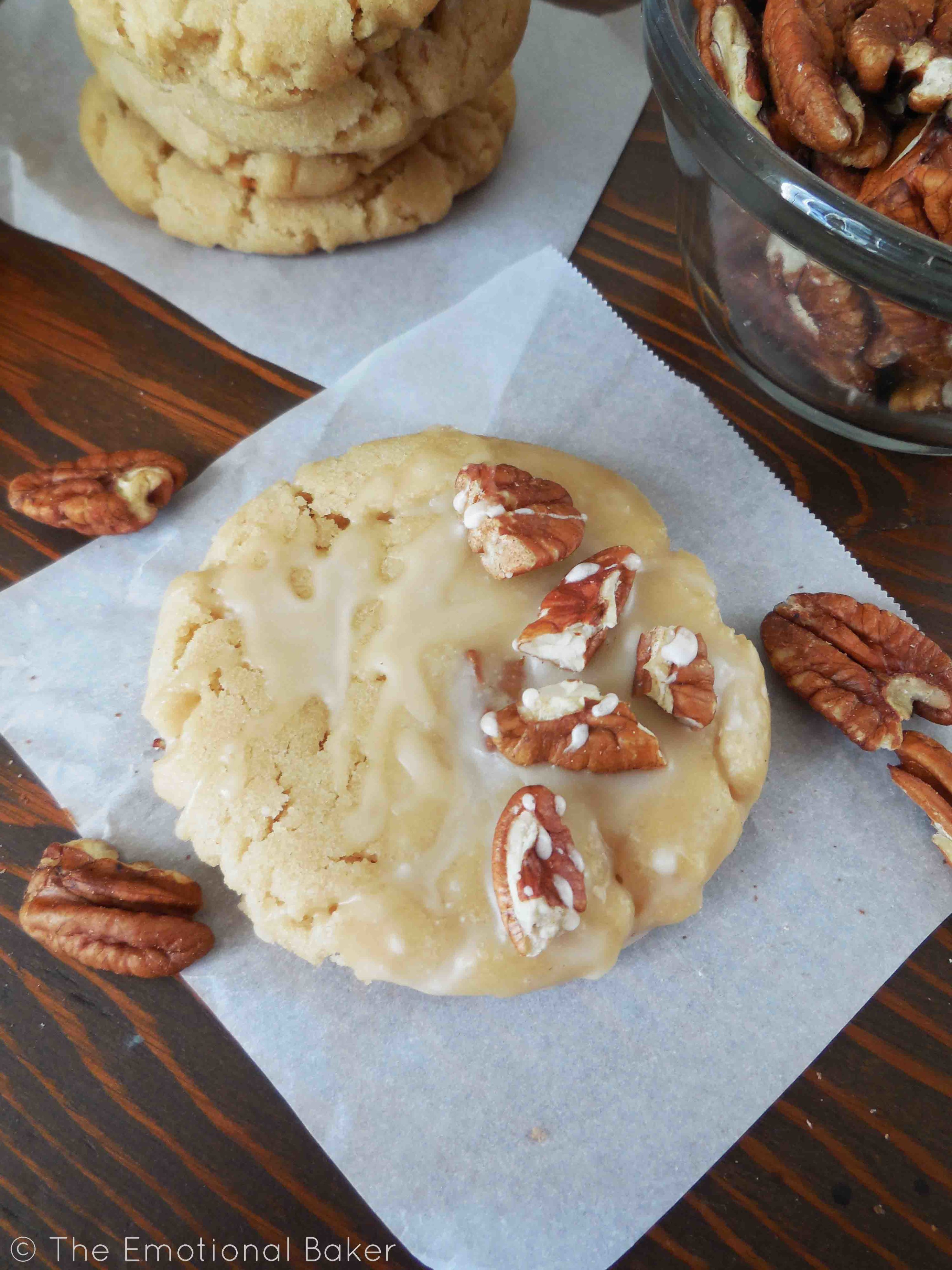 I've never been really serious about New Year's Resolutions, I mean I make 'em, but then nothing really happens (except that one time I resolved to floss my teeth everyday – that one worked – TMI?) This year (2015,) I came up with a list of resolutions. I decided I should evaluate a few of these – cause you totally need to know if I was successful, right? Some of them will be making it on the 2016 list, too – the changes have to be made, but have yet to make it to the "habit changed list."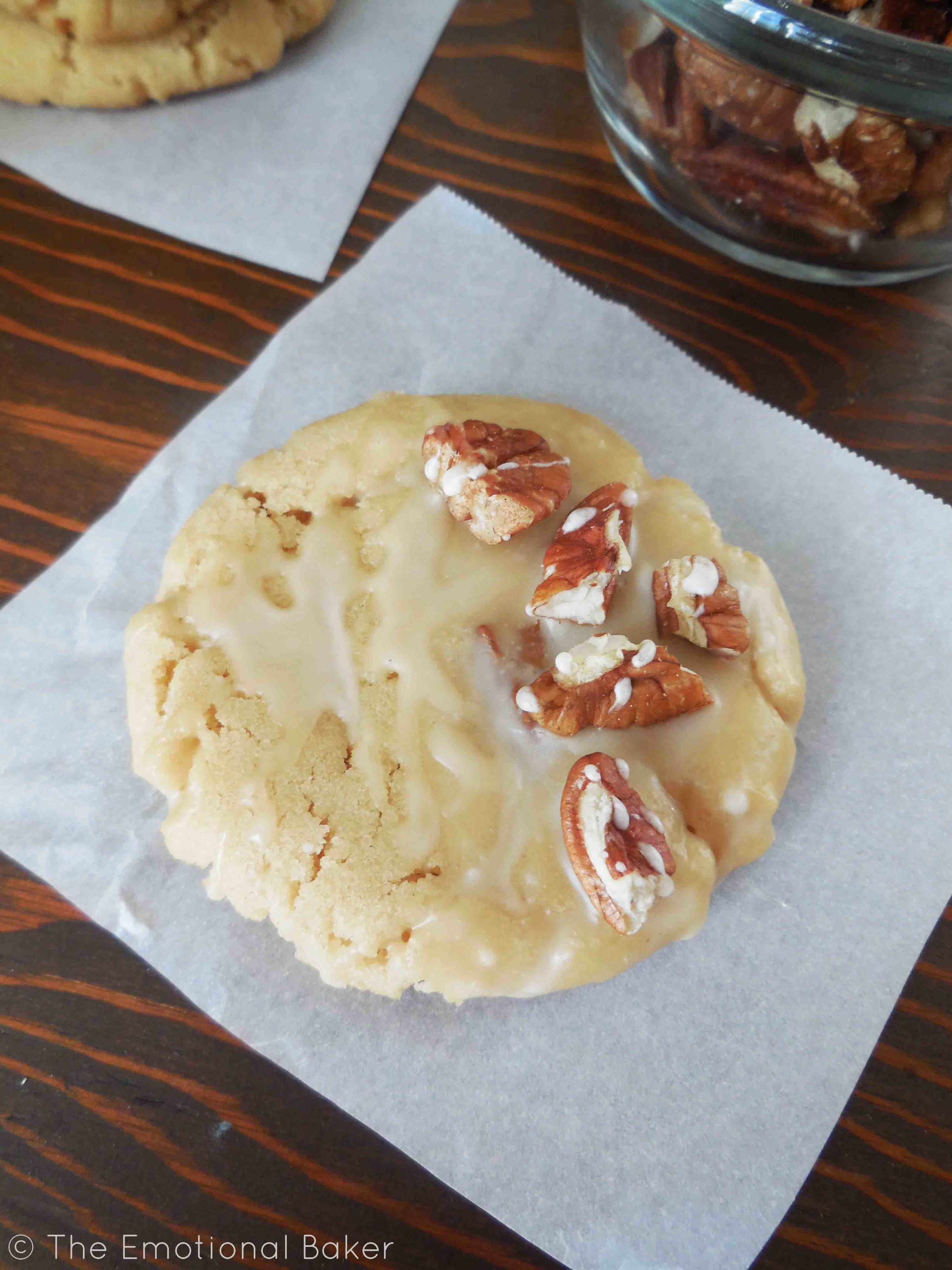 So, first up – "Develop and Blog 52 Recipes for TEB." Well, I had a pretty good stretch from January 1st to June 1st. I picked back up, but it still wasn't what I expected. For the coming year, I'll modify this resolution – "Develop and Blog 40 Recipes for TEB." I already have lots of ideas in my head, so I should also resolve to plan ahead – keep a calendar and be prepared for busy weeks.
Next – "Let Injuries Heal and Listen to Body." This resolution was created for the slowest healing stress fracture ever. Although, it's been hard, I do think I've been pretty successful. I think I sustained a second stress fracture and instead of denying it – I stopped running and haven't tried to run in 3+ months – completely unlike how I handled the first injury. However, if I ever completely heal, I'm sure I could fall into the same pattern. Therefore, I must always be mindful and "Let Injuries Heal and Listen to Body."
Finally, "Be an Informed Citizen." For this resolution, the goal was to read a newspaper everyday. At first, I was reading regularly, but then with so many other things to do, this was pushed to the side. For the coming year, I resolve to read at least one article a day. You never know what you might learn.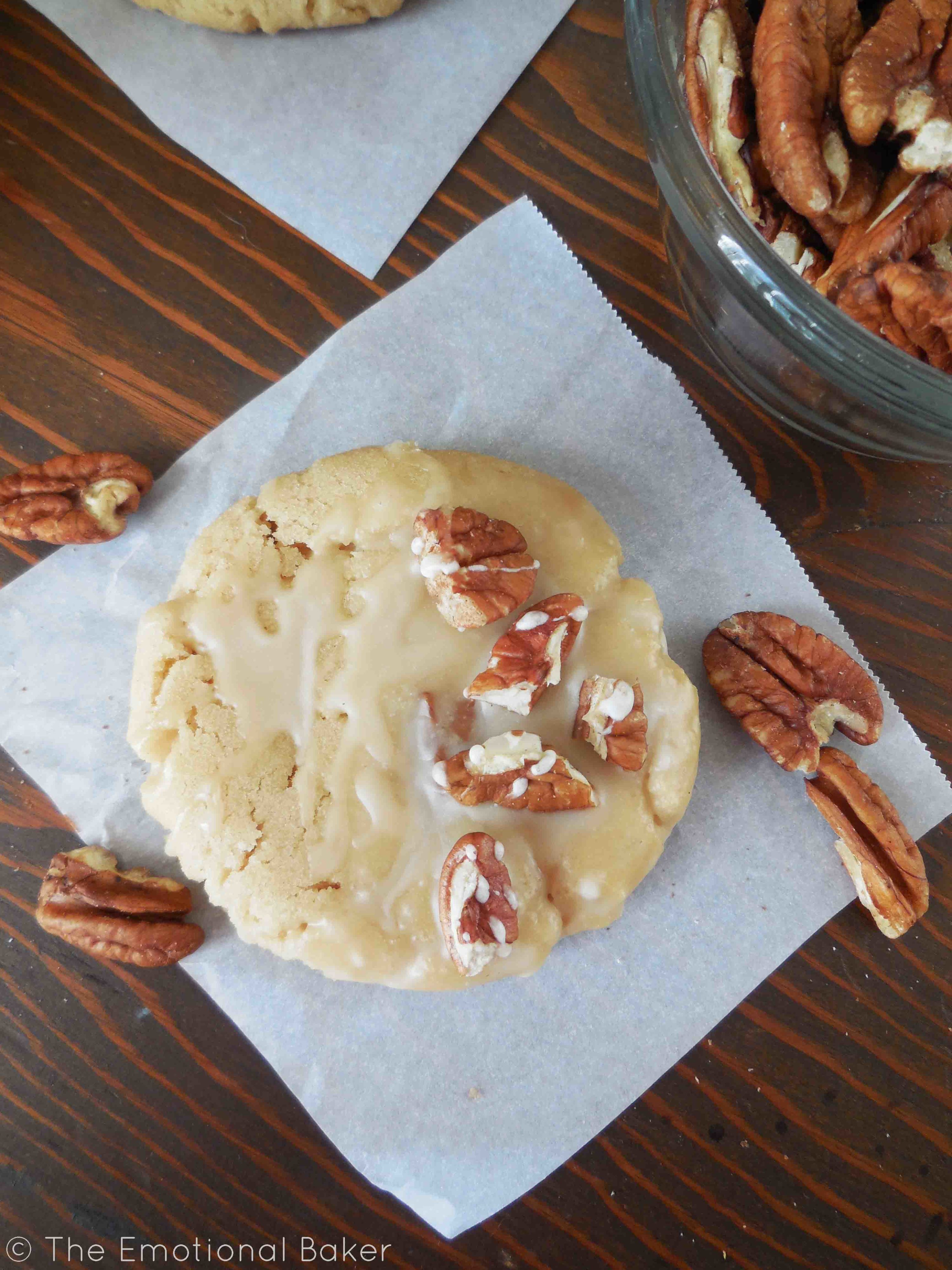 Now, for the easiest resolution for 2016 – eat more cookies! These cookies make that resolution super easy – you'll want to eat the whole batch!
Do you make resolutions? Do you keep them?
Pecan Cookies with Maple Glaze
Ingredients
1 cup sugar
1/2 cup brown sugar
1/2 cup canola oil
1 tsp vanilla extract
2 tbsp maple syrup
2 tbsp cashew milk
1.5 cups all purpose flour
1 tsp baking soda
1 tsp baking powder
1 tsp salt
1/2 cup chopped pecans
Glaze:
1/2 cup powdered sugar
1/2 tbsp maple syrup
1 tbsp cashew milk
Instructions
Preheat oven to 350 degrees. Line baking sheets with parchment paper or Silpat.
In large bowl, combine sugar, brown sugar, canola oil and vanilla extract with fork.
In small bowl, combine 2 tbsp maple syrup and 2 tbsp cashew milk. Add to other liquids.
In measuring cup, combine flour, baking soda, baking powder and salt. Fold in pecans.
Divide dough into 24 equal pieces. Roll into balls and flatten with palm of hand.
Bake for 8 minutes. Allow to cool for 5 minutes, then transfer to wire racks.
Make Glaze: Combine powdered sugar, cashew milk and maple syrup. Drizzle onto cooled cookies and top with extra pecans if desired.
http://theemotionalbaker.com/2015/12/29/pecan-cookies-with-maple-glaze/