Traditional muddy buddies get a makeover with the addition of dark chocolate and a hint of orange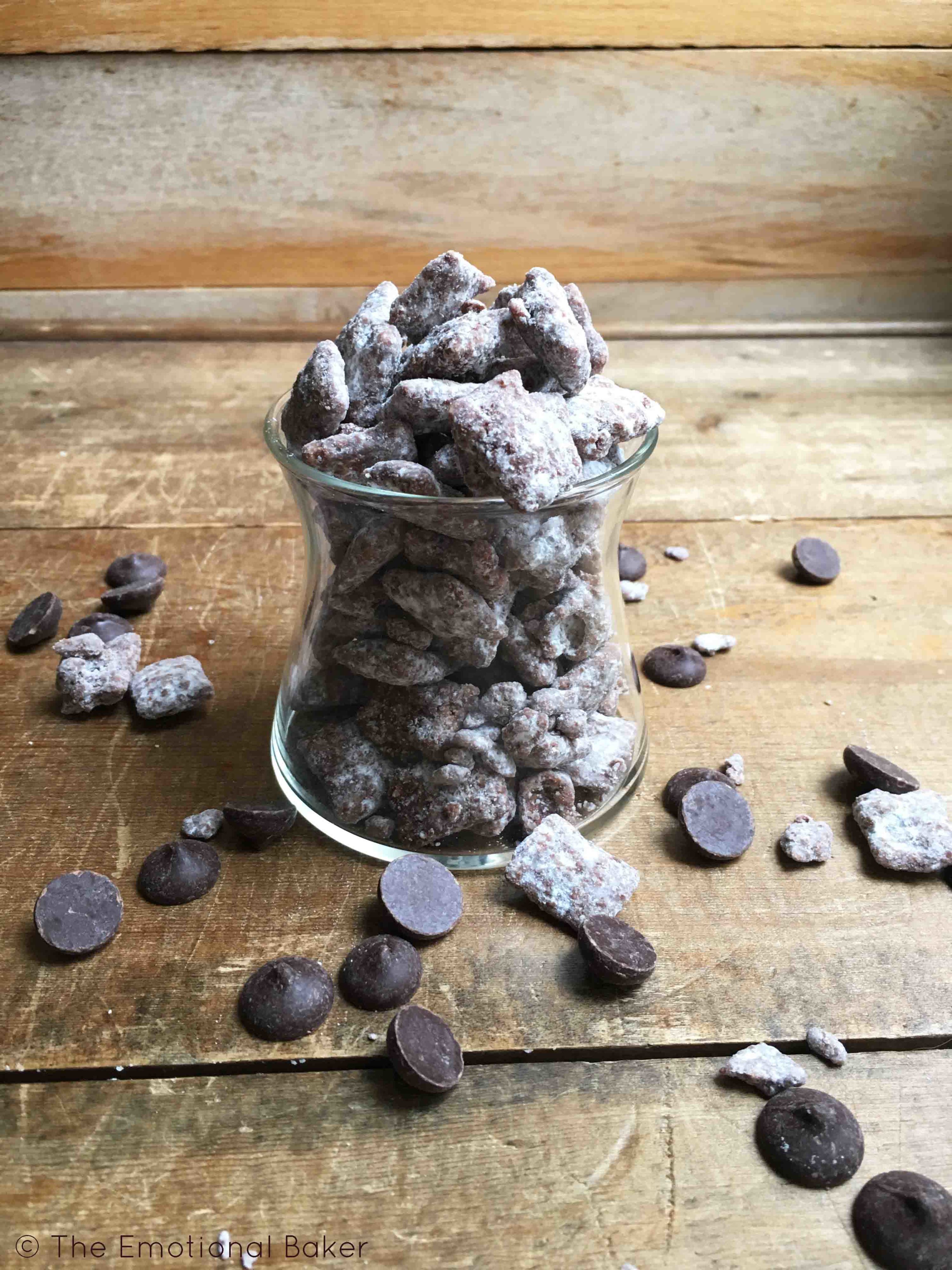 If there was a competition for the wildest looking hair, I would most certainly win by a long shot (OK – well, maybe that's an exaggeration.) But either way, I kinda hate how my hair looks if I don't dry it.
For the longest time, even drying it wasn't enough. At the top of my head there are wisps of hair that never behave – we call 'em horns. They're so bad, I can't put my hair up without looking crazy as ever.
I thought there was absolutely no way my hair was ever going to look normal. Then I just happened to find a way to control it in all conditions – rainy days, humid days, you name it – it's truly a miracle. If I was a fashion blogger and had triple the confidence level, I'd totally do a tutorial and show off my crazy free hair. But that's certainly not to say my hair is flawless on a regular basis, cause this technique takes time that I don't always have.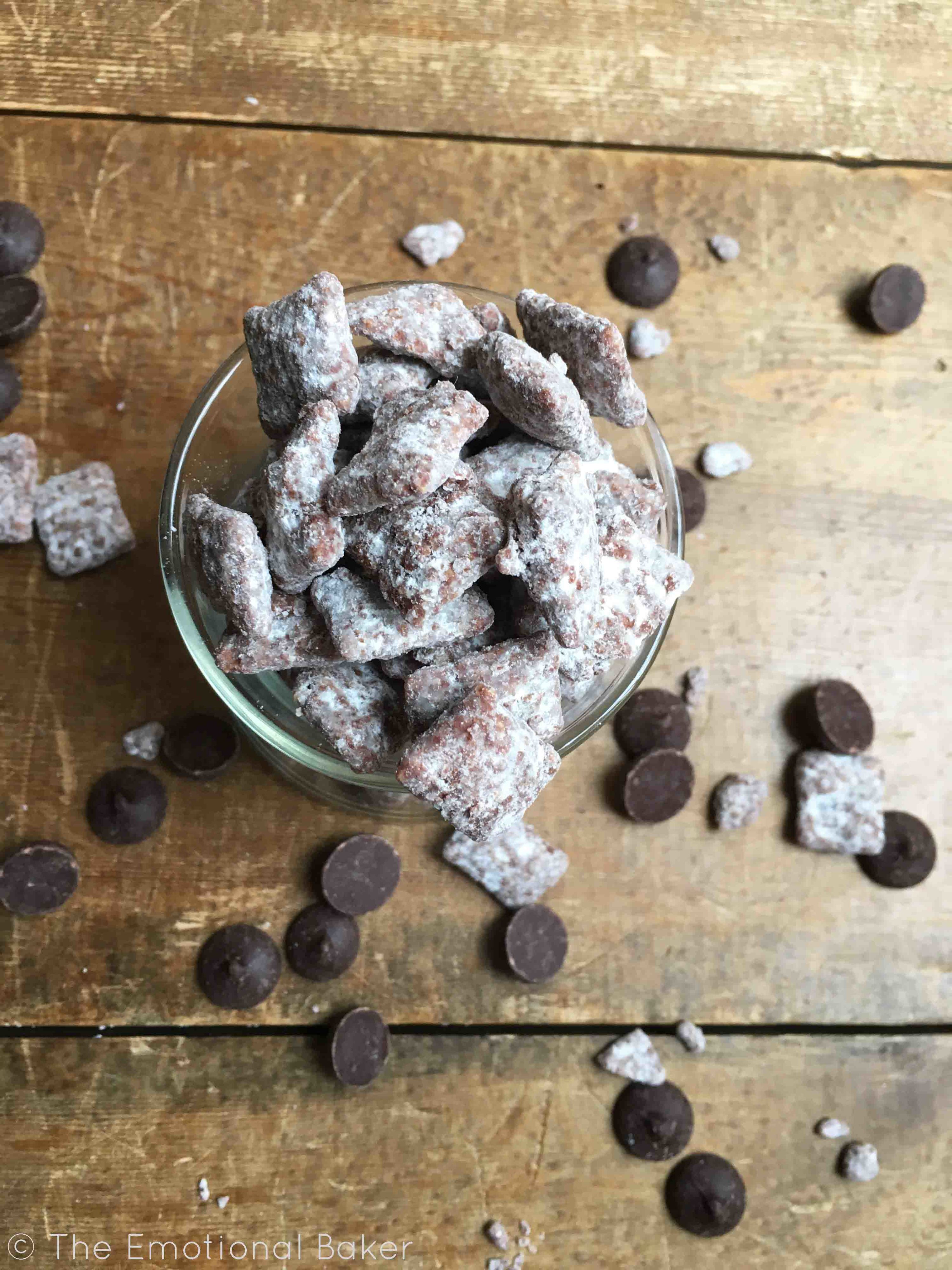 Unlike my hair, these muddy buddies are completely uncomplicated. I don't tend to make this kind of treat, but I certainly should more often. These are so delicious and only require a little effort.
Dark Chocolate Orange Muddy Buddies
Ingredients
4 cups Rice Chex
1/2 cup 60% dark chocolate chips
1/4 cup cashew butter
2 tbsp margarine
1/2 tsp vanilla extract
Zest of one orange
3/4 cup powdered sugar
Instructions
Line baking sheet with waxed paper
Place chex in large bowl.
In microwave safe bowl, melt dark chocolate, cashew butter and margarine, using 50 percent power and 30 second increments. Once melted, stir in vanilla and orange zest. Pour mixture over cereal and stir until cereal is coated.
Transfer cereal into large Ziploc bag. Add powdered sugar and shake until coated. Spread onto lined baking sheet and allow to cool. Once cool, store in refrigerator.
http://theemotionalbaker.com/2016/01/18/dark-chocolate-orange-muddy-buddies/