An orange cookie topped with dark chocolate and muddy buddies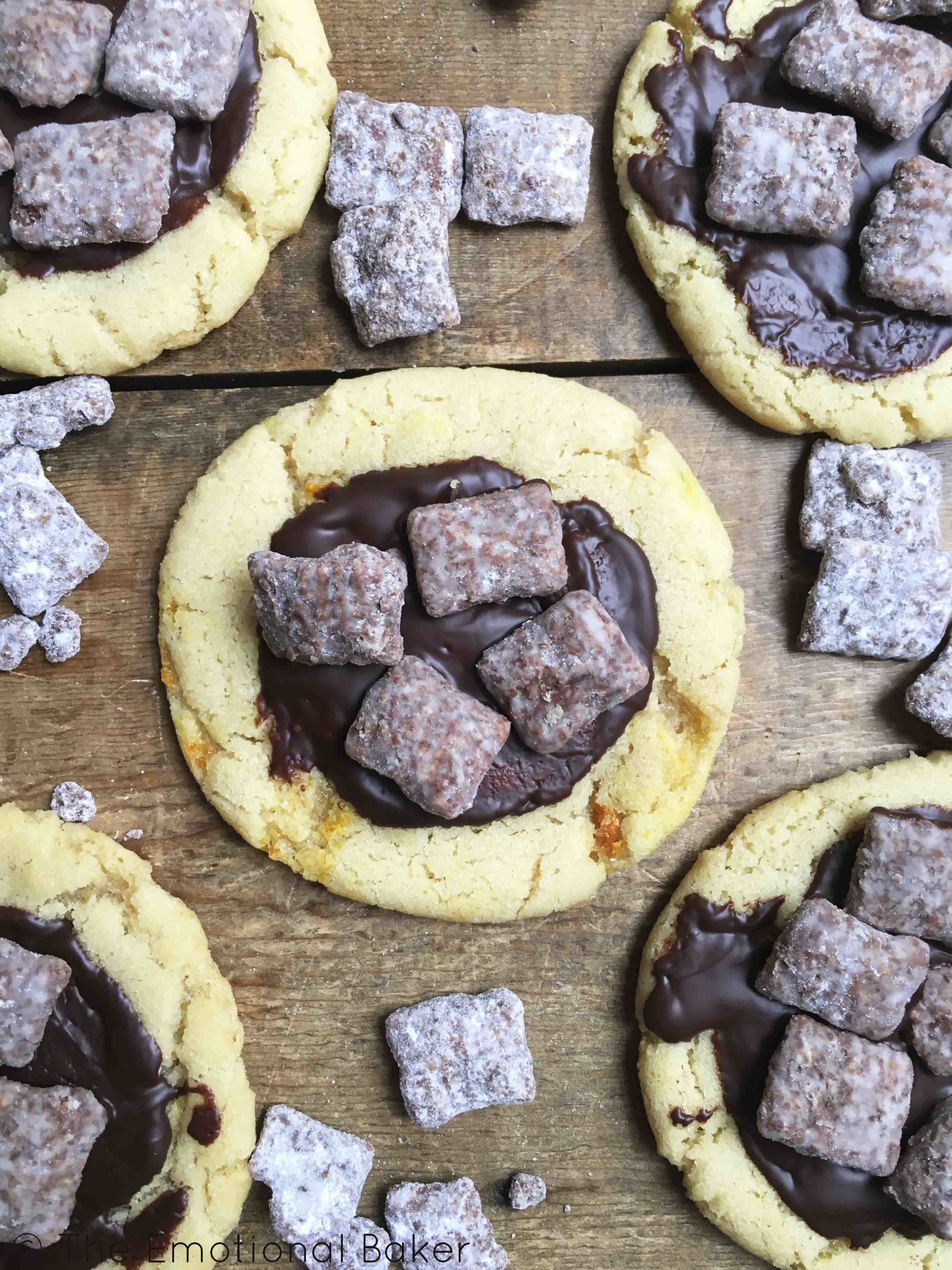 I'm the worst with gift cards. Who knows how many I've lost and never used.
On my 20th birthday, I had an old Borders' gift card and I was determined to use it. I scoured the cookbooks for something to get. It took me forever to decide! But I finally selected Kelly Peloza's The Vegan Cookie Connoisseur.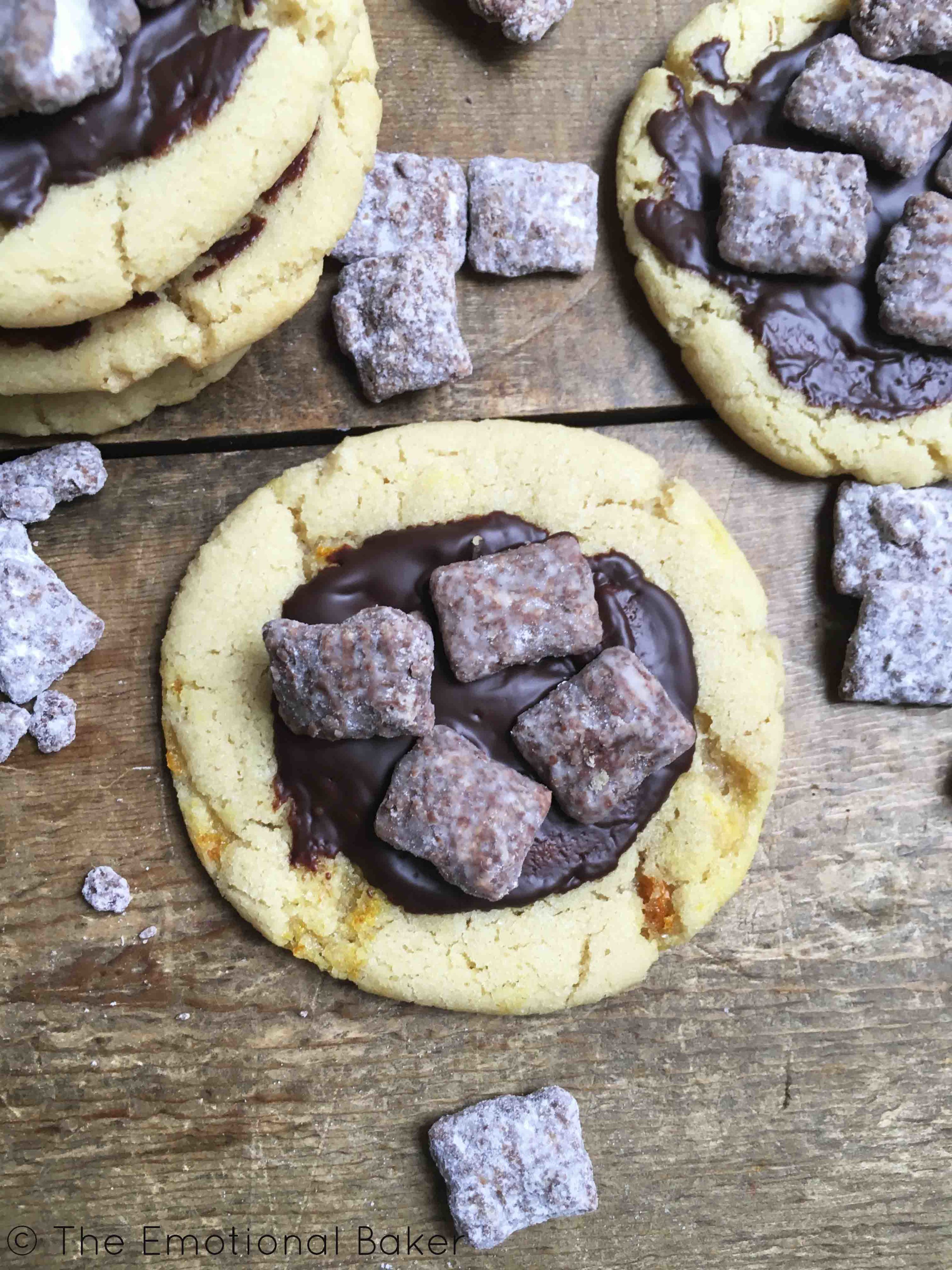 I remember sitting in the car mesmerized by all the delicious recipes. One cookie in particular stood out – Puppy Chow Cookies! I couldn't wait to try these. I mean this is gonna sound crazy, but I had never heard of puppy chow! Also, the cookie base fascinated me. The instructions stated to press the dough in a ziploc bag and freeze before baking?!?
I really think this cookbook (along with Isa's and many other sweet treat creators) inspired me to create my own recipes.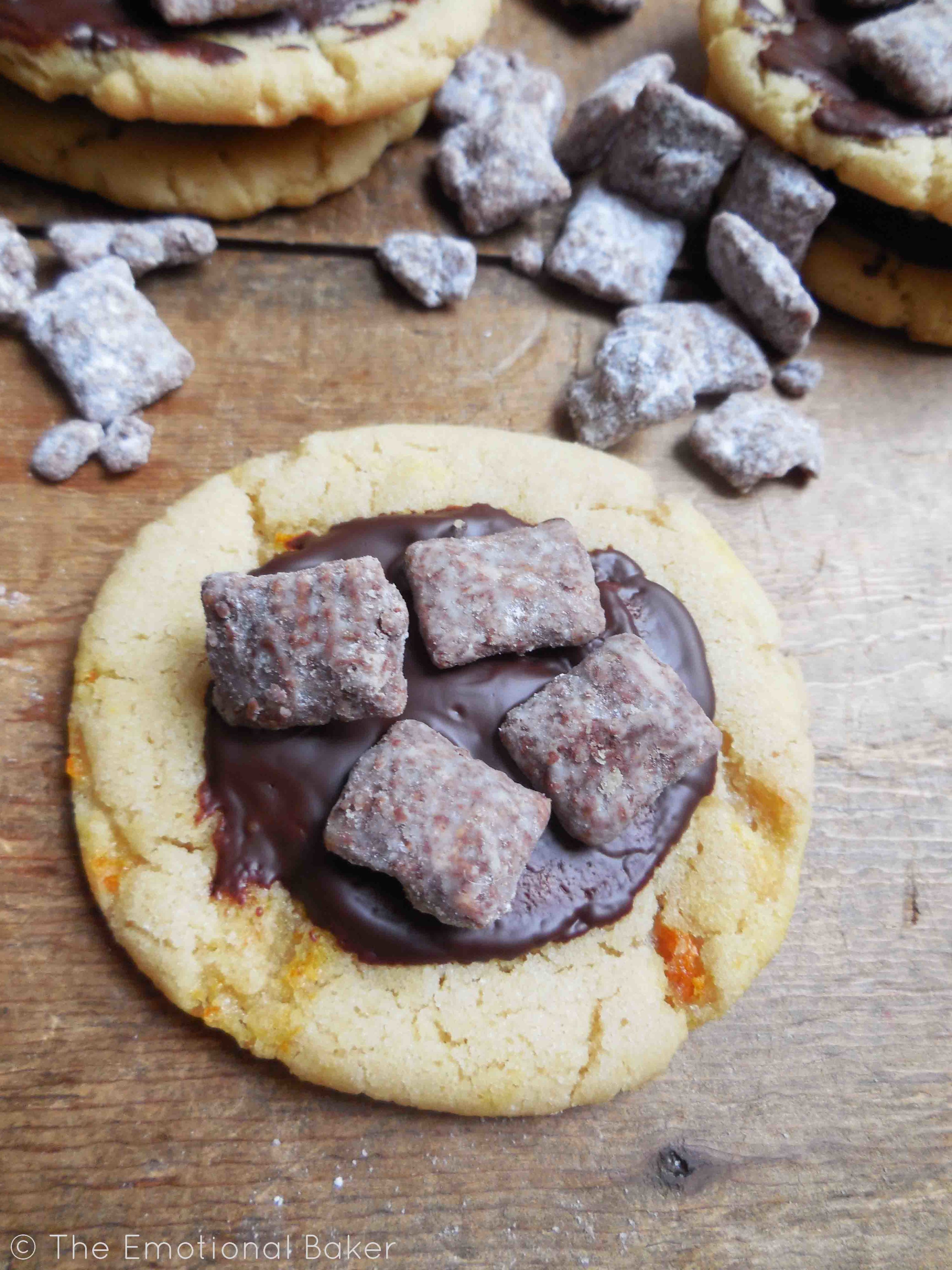 So, here's my version. These cookies include last week's muddy buddies, dark chocolate and a scrumptious-all-by-itself orange cookie.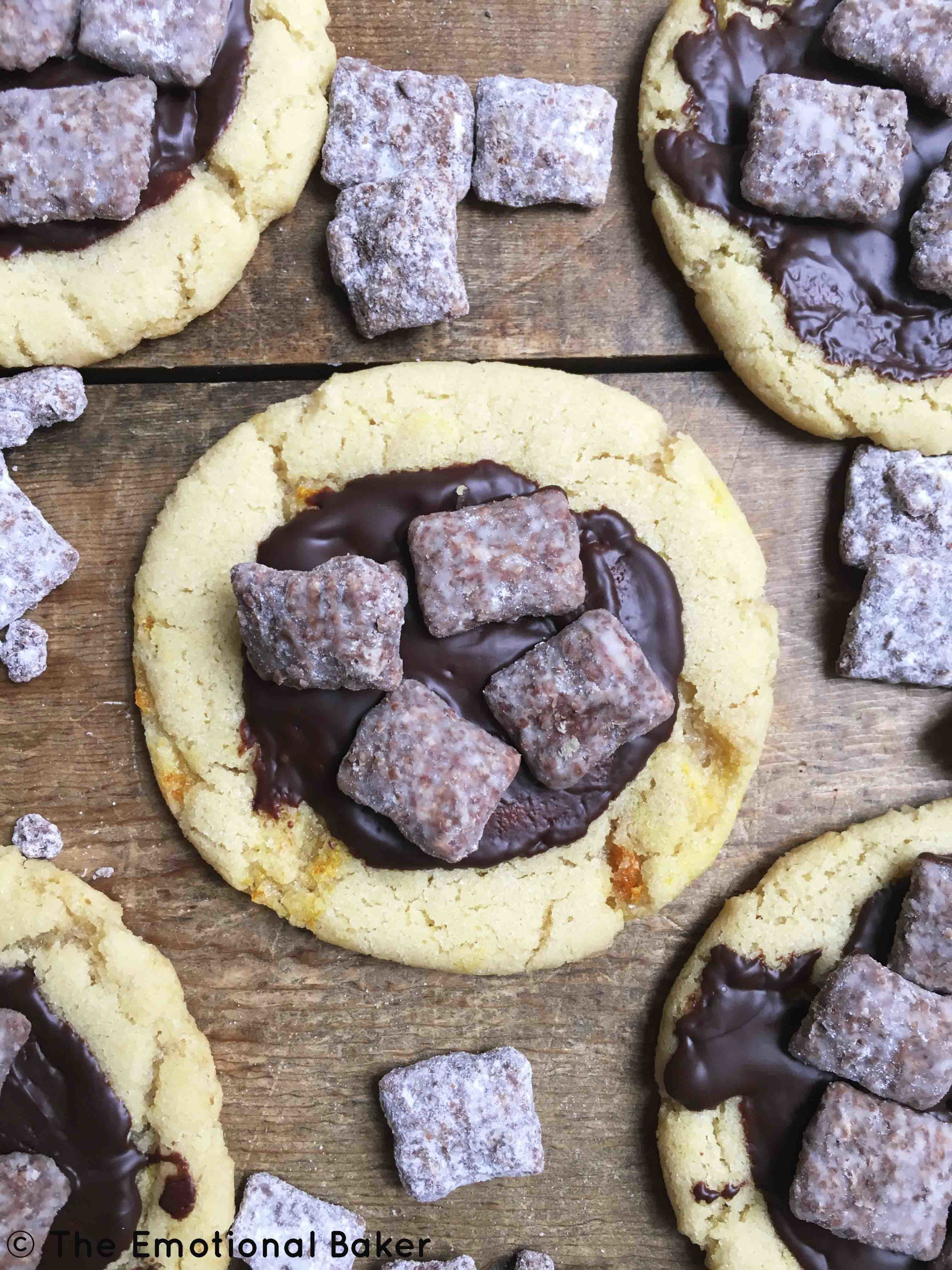 Is there one cookbook in particular that inspires you?
Dark Chocolate Orange Muddy Buddy Cookies
Ingredients
2 cups all purpose flour
1 tsp baking soda
1 tsp baking powder
1 tsp salt
1 cup sugar
1/2 cup brown sugar
1/2 cup canola oil
1 tsp vanilla
1/3 cup orange juice
Zest of one orange
Dark Chocolate Chips
Instructions
Preheat oven to 350 degrees. Line baking sheets with parchment paper.
In measuring cup or medium bowl, combine flour, baking soda, baking powder and salt. Set aside.
In a large bowl, use a fork to combine sugar, brown sugar, canola oil and vanilla extract. Add orange juice.
Add dry ingredients to liquid.
Once dough forms, fold in orange zest.
Divide dough into 24 equal balls. Roll into balls, flatten with palm of hand.
Bake for 8 minutes. Immediately top with about 4 dark chocolate chips. Leave on baking sheet 5 minutes. Then use a knife to spread dark chocolate. Top with as many muddy buddies as you can. Transfer to wire rack to cool.
http://theemotionalbaker.com/2016/01/25/dark-chocolate-orange-muddy-buddy-cookies/